Want the lowdown on the hottest items from the first co-branded Reebok/Les Mills collection? We recently caught up with Les Mills Trainers Jericho McDuffie and Jeremiah Evans who shared their favorite new wardrobe essentials.
Check out the video here:
Play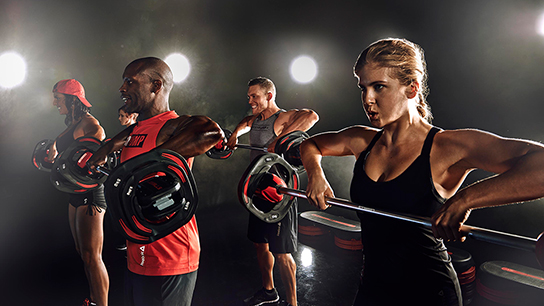 Featuring bold colours, graphics and prints paired with sleek, dynamic silhouettes this new collection is the key to looking sharp on the gym or studio floor. The range is specifically designed to accommodate the tough athletic demands of LES MILLS™ classes and each piece uses cutting-edge technology and design to optimize functionality, ventilation and mobility. Functional workout pieces are complemented by casual street-wear items to ensure you look good inside and outside of the studio. And a first for Les Mills, a co-branded shoe selection has been perfectly matched with the new clothing range.

Les Mills Instructors get 25% off all Reebok gear. Visit www.reebok.com/reebokone for more information.
If you want more health and fitness inspiration simply sign up to Fit Planet and get the freshest insights and advice straight to your inbox.