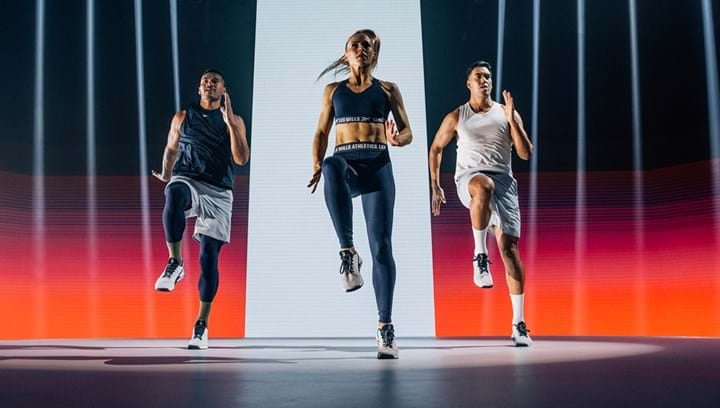 What's your background Don?
Don Murphy (DM): I started in the fitness industry back in the early 80s when I was in high school and my mother became involved in fitness. She and her former business partner then got into the Gold's Gym brand in 1989 and we've evolved and grown for 30+ years to get to where we are today: owners of two of the biggest Gold's Gym facilities in the US – Newburgh (76,000sq ft) and Middletown (53,000sq ft). I'm also Vice Chair of the New York Fitness Alliance and serve on the advisory board for the Gold's Gym Franchise Association (GGFA).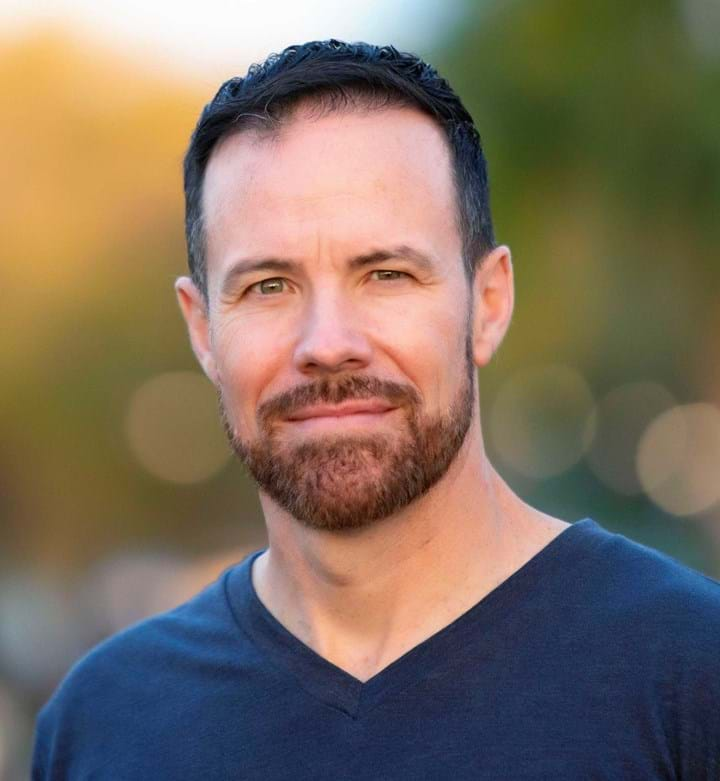 It must have been a fascinating journey with Gold's over that time?
DM: Absolutely. And now's a really interesting time for Gold's. RSG group, the new owners of the Gold's Gym brand, are very laser-focused on getting back to the roots and legacy of Gold's, which is really founded in strength, form and bodybuilding. So they're bringing that focus into the marketing around the brand and really honing in on that market niche. But there's also a real understanding and appreciation of the value of group fitness, which is very much part of the vision moving forward.
We're really happy about this because group fitness has been such a big part of our franchise business for so many years. Much like Gold's, I started out as a guy who was all about strength training and weightlifting. But then I was blown away by the power of group training and I really threw myself into it, becoming a Les Mills US National Trainer for BODYPUMP™, BODYCOMBAT™ and LES MILLS CORE™. Weight training will always be a big part of the fitness industry and the Gold's Gym brand, but the power of group is undeniable. And that's the one thing I think many operators in our industry struggle to fully appreciate – the sheer impact group fitness can have on your business.
What impact has group fitness had on your business?
DM: It's been a real gamechanger. Just understanding the power of quality group fitness, quality programs and quality instructors and how much that brings to the experience of the member. It creates an environment members just can't wait to come back to. It creates bonds for them, not only with our staff but with their fellow members as well, forming a sense of community and energy that's unmatched anywhere else in the gym.
We started working with Les Mills in 2004 and it's been an integral part of our growth. It's led to so much more business success, primarily because we knew how to implement the system, not just a program. Too often, operators don't take advantage of the entire system – not just with Les Mills, but also with other vendors' services and products. So they don't realize the value of what they have at their fingertips. When it comes to group fitness management, if you get a champion to really drive the entire system who you can delegate to, that's what sets you up for strong business success.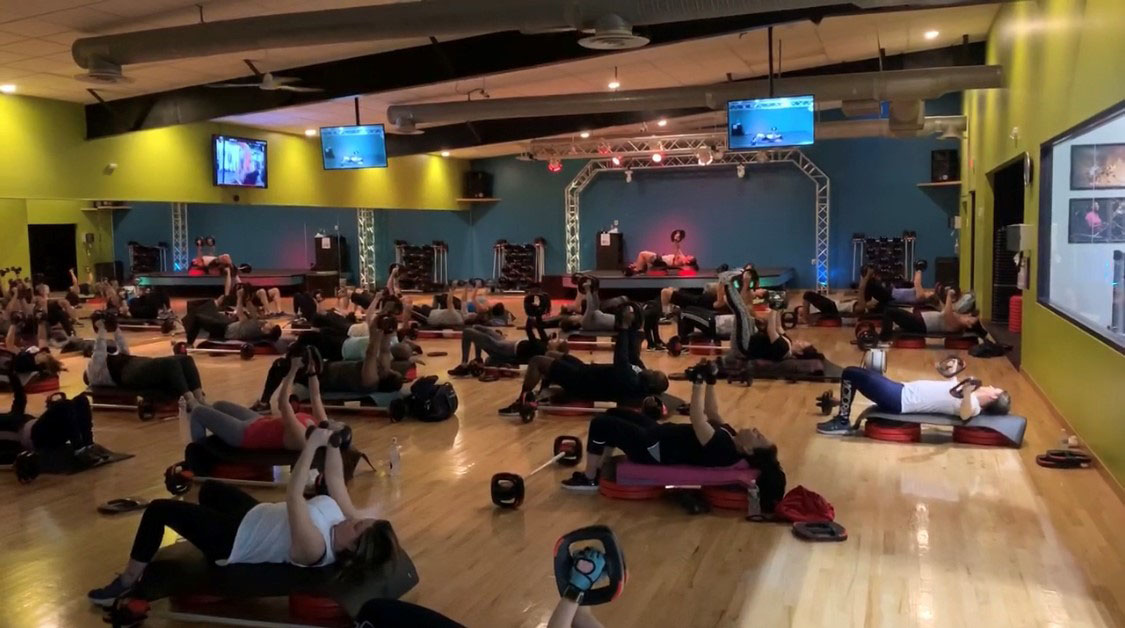 All the research shows that nailing group fitness is key to driving retention and winning member referrals. It's not unusual to see 70 people packed into our peak classes, with group workouts accounting for 20-22% of check-ins at our Newburgh club. That changed when the pandemic hit and wiped everyone out, but we're seeing the end of that now and the numbers are recovering as people are flocking back into classes.
How did the pandemic impact your club's strategy?
DM: Like everyone, it caused us to pivot our business to bring digital programming to the members at home. Then as we reopened, we realized that the game had changed and it was no longer this binary choice of going to the gym versus working out at home – our members wanted both. We've repositioned our business so that we can cover all bases and serve as a one-stop shop for all of our members' needs.
How do you deliver this service to your members?
DM: Choosing LES MILLS Content has helped us to professionalize our digital streaming service for our members at home. We have our own custom-built Gold's Gym app, so we've taken LES MILLS Content as the streaming service and white labeled it as Gold's Gym At Home. So our members open their app, click on Gold's Gym At Home, and up comes this incredible menu of all the digital streaming that's available through LES MILLS Content. The members get best-in-class content and it all sits within our Gold's ecosystem, so we control the member journey.
The fact that it features the workouts we offer in our studios is another big plus, as it creates a consistent experience and means our members are already familiar with the flow and structure of the workouts. And they're absolutely loving having their favorite classes at their fingertips – particularly when they're on vacation or can't make it to the club. They don't need to look elsewhere as we have them completely covered. We debated whether to charge extra for this service, but in the end we decided to include it within the membership, meaning everyone has access to it, thereby enhancing the value proposition for people when they become members of our facility.
How has that approach impacted member acquisition?
DM: We're doing good. Prior to the pandemic, Newburgh had 13,000 members, dropping down to 8,500 during the depths of Covid, and now we're up over 12,000 – so we're almost back to where we want to be. We'd just opened Middletown a year before the pandemic and were at about 3,000 members. That dropped to 1,800, but now we're roaring back and recently hit 4,500.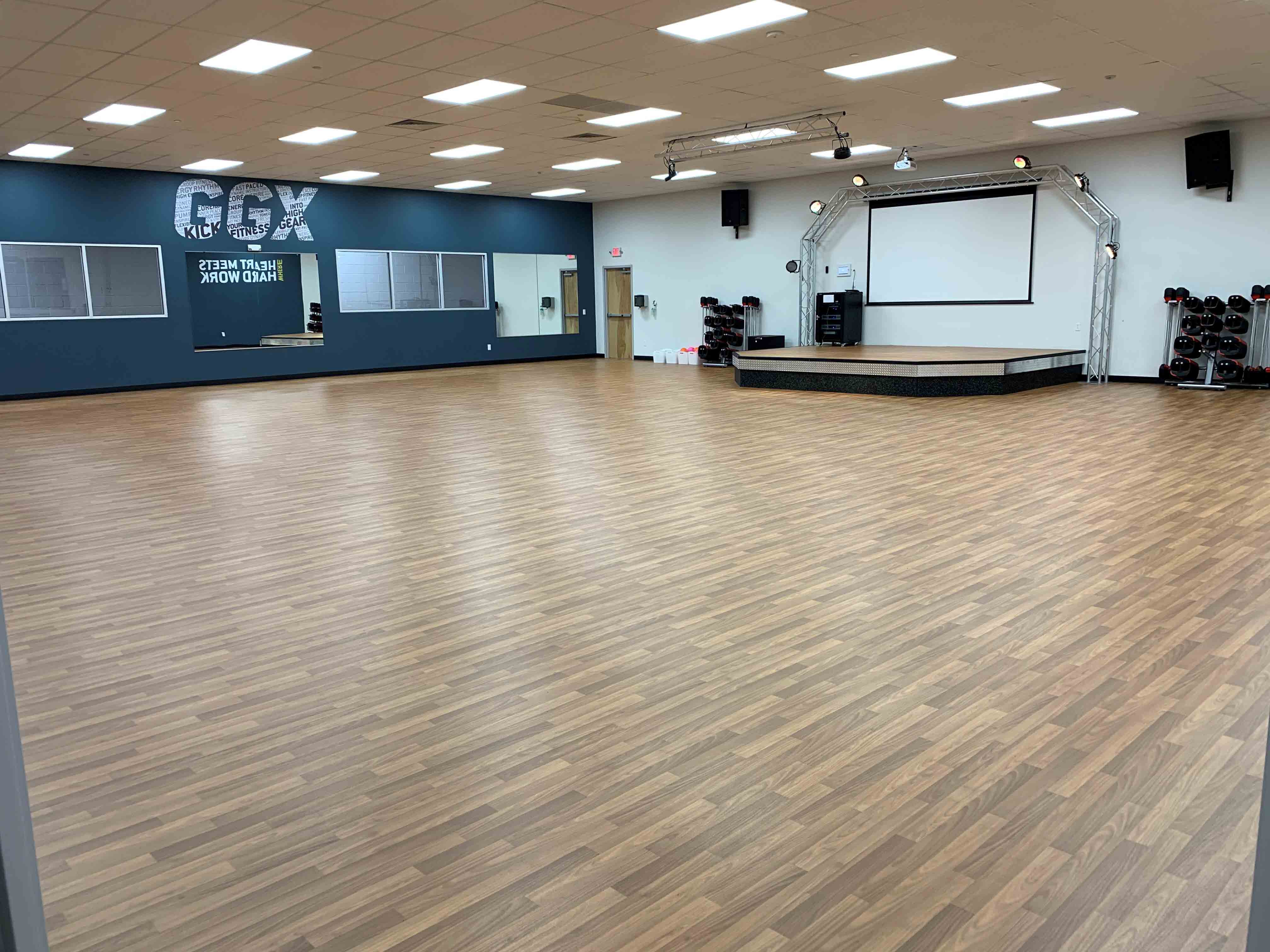 When people come into our facilities now, we're not only able to show them all the services, programs and amenities we offer in-club, we're also able to showcase our digital streaming solution that they can follow at home on their phone and TV. It just takes the value proposition to a whole new level, particularly if we can show that we're digitally savvy and providing a completely connected member experience.
We're still feeling the effects of the pandemic, but we're seeing a huge wave coming back to the gym and we're also seeing a shift in the average age of people joining. It's dropped by about 10 years from what it was pre-pandemic – the 18 to 34-year-old market is by far our biggest joiner group now. I think that's the silver lining of the pandemic – a lot of people are waking up to the importance of taking care of themselves because it's their best defense against ill health. That bodes well for the future of our industry.
Did you have concerns that digital would cannibalize your in-club offering?
DM: For so many years we've all been about brick-and-mortar fitness facilities, with digital streaming seen as our competition. We didn't want them doing stuff at home, we wanted them in our gyms. The pandemic was the ultimate catalyst for us, but even before that, we could see consumer expectations were shifting and people were wanting fitness services that met their needs whenever and wherever – particularly younger people.
I speak to a lot of operators who still have that old outlook and I tell them the future is here and they need to get on board or else they'll get left behind. There's a lot of competition out there from digital-only apps and services, but if you can co-opt it into your current member offering you can nullify that threat in an instant.
What advice would you give to operators looking to enhance their digital proposition?
DM: The key is to decide which digital platform would make sense for you. I know a lot of fitness facilities are trying to build their own digital offering – literally custom-building the programming, the digital streaming and all the mechanics behind that. But that's a big undertaking and it's very expensive to do properly. So we assessed the situation and decided it made better sense to partner with a professional digital platform. One that works best for our members and for us as a business, which we'll then deliver to a very high standard.
Again, I often talk to operators who hesitate to offer other people's products and want to do everything themselves in the name of differentiation. And I say to them that a great fitness operator is someone who identifies best in class across a number of different categories in the fitness world and then implements their systems better than anyone else in the market. It's not about trying to create everything on your own, it's about system implementation – that's what makes the difference and it's been key to our success.
How else are you embracing technology to deliver an Omnifitness offering?
DM: We've added Virtual in our Group X studios to provide extra flexibility for members outside of live classes on our timetable. Peak times are packed with live classes, but Virtual is a great way to bolster our timetable and provide value for members who typically visit the club during off-peak periods – whether that's due to their work schedules or whatever else. And people love it. They get a great workout, led by the best Les Mills Instructors in the world, and it's a really slick experience. You'll never replace live with Virtual, because the power of a live instructor is so strong, but if that can't happen for whatever reason then Virtual is a great secondary option.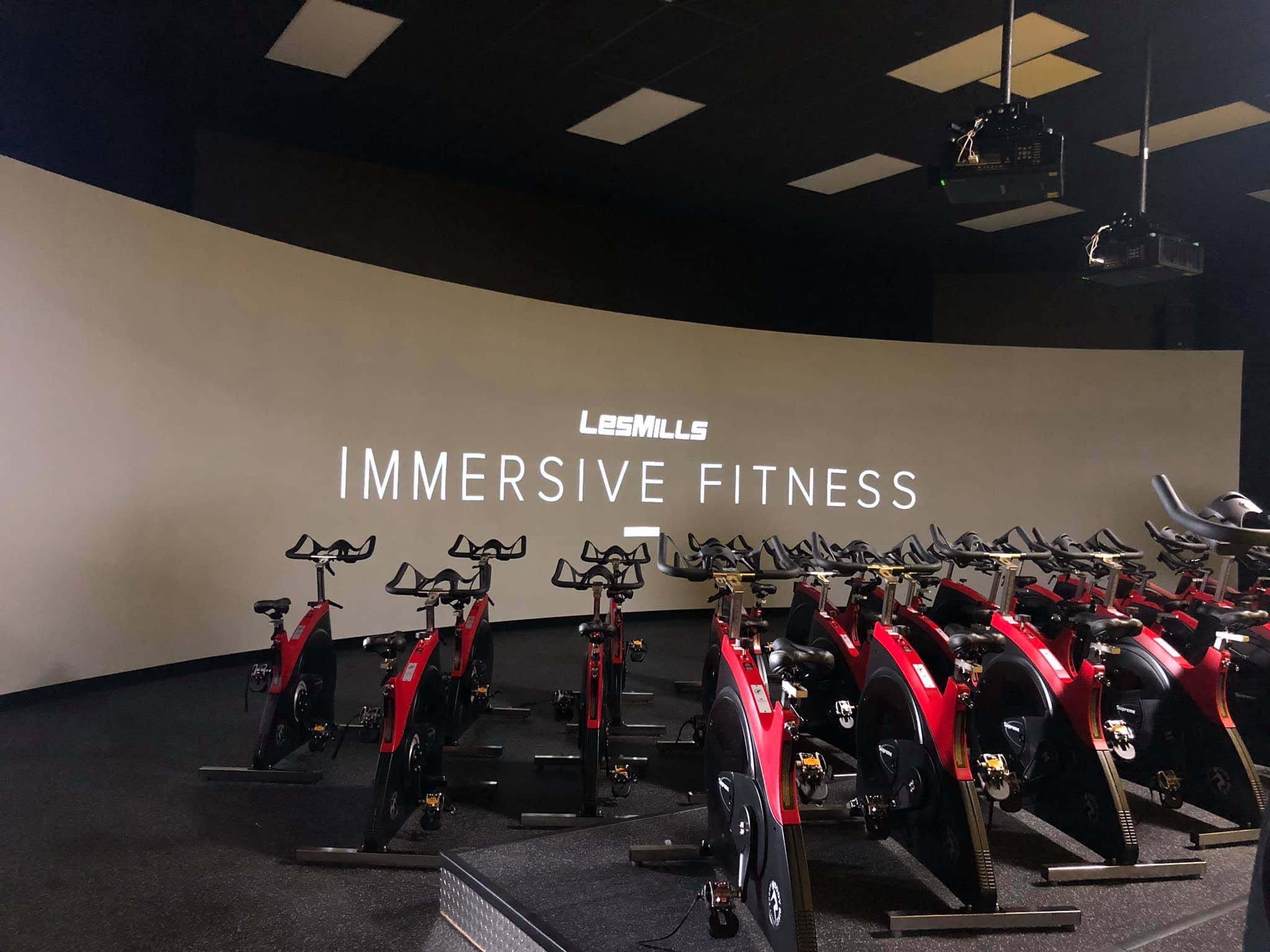 We've also embraced Immersive Fitness and offer THE TRIP in both of our facilities. Our members are raving fans of that program and the value that THE TRIP has brought to our facility has been enormous. My advice is go big or go home – you've got to be bold with the set-up and fully commit. Middletown has the biggest TRIP installation in the US, it's a 56-foot screen with a three-projector system. Anyone who sees it is completely blown away – it's a real crowd-puller!
How else do you drive footfall through your clubs?
DM: Coming back to my point earlier around making full use of the systems at your disposal, one of the things we really appreciate about partnering with Les Mills is the value and professionalism of the marketing offering. The assets in Marketing Studio are continually refreshed and renewed, they can be custom-branded and they're all so well done. Everything is already formatted for different digital media platforms and the videos are world-class, so it's a great value add to your facility's marketing mix. It's another thing I think a lot of operators who partner with Les Mills don't realize. You have brilliantly-produced marketing, graphics, images and videos that are there at your fingertips, ready to help you engage your members, keep your club looking great and bring in new audiences as well. Why wouldn't you make full use of that?!
GIVE YOUR CLUB THE EDGE
As the world's first Omnifitness app, LES MILLS+ bridges the gap between digital and live workouts by signposting users towards your club.
FIND OUT MORE