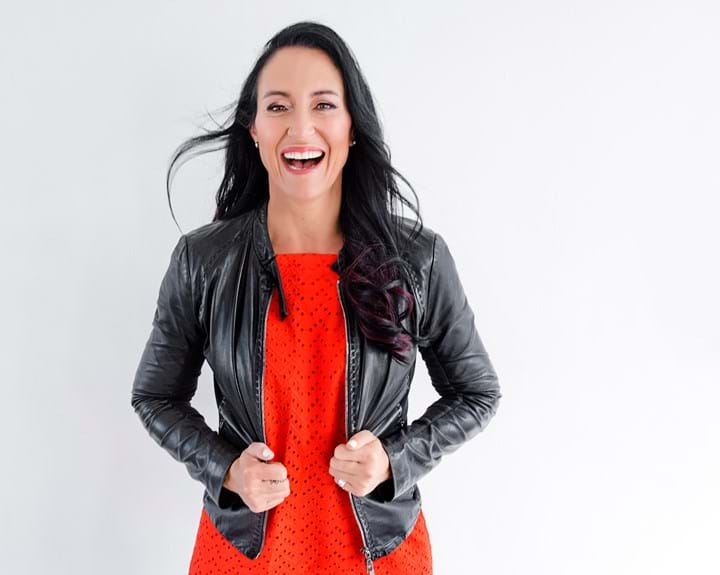 Les Mills: As someone who's been a close observer of the boutique sector, do you think we're reaching 'peak boutique', or is there still a lot of growth left for operators?
Emma Barry: We're just getting started.
First mover cities, New York and LA, are somewhat saturated and London is following suit with real estate at a premium. Like all businesses; the bad boutiques will fail and the good boutiques will scale.
Secondary cities are coming online as franchising moves from urban to more residential areas with brands like Orangetheory, F45, and the many boxing and barre brands. Xponential and their house of eight boutique brands (Pure Barre, AKT, Row House, StretchLab, Stride, CycleBar, YogaSix, Club Pilates) are also aggressively expanding globally.
Locally, entrepreneurs are also taking advantage of the more lucrative boutique business model (smaller real estate, higher pay-per-experience) so the boutique sector is still in healthy growth.
Just watch where ClassPass go next to know which markets are tipping into boutique hysteria.
LM: Home fitness is a real hot topic at the moment. What are the other trends in fitness really exciting you at the moment?
EB: Yes, companies like Peloton are establishing the home space as a wonderful exercise option that will become even more appealing if we head into a recession.
Other trends I'm seeing in fitness are highlighted in conferences I attend outside our industry such as the Consumer Electronics Show (US) and the Global Wellness Summit (Italy).
Technology is the number one disruptor of all businesses. While much of the fitness industry has been slow to adopt technology that streamlines systems, captures and mines data, and enhances experiences; the rise of 'wearables' to the number one global fitness trend is evidence that it is finally becoming a focus.
Hyper-personalization is another big trend demanded by consumers today and we only need to glance across at health and beauty for progressive cues on how to deliver exactly what I want, when I want it and how I want it.
Fitness Aggregators like ClassPass are taking hold globally, in the same way we witnessed, the evolution of the travel industry. They have made no secret of wanting to include lifestyle services well beyond fitness to 'everything that isn't work.'
And finally, expect to see entertainment and media giants fold into fitness, with companies like SoulCycle investing big in a 20-person strong media division devoted to delivering transformative marketing content that complements the studio experience and adds new revenue streams. Meanwhile, Scooter Braun (guiding force behind Justin Bieber, Ariana Grande, Usher, Kayne West) is partnering with Rumble to launch their at-home brand to add his programming, production and talent management nous.
LM: What must traditional clubs do to compete with the boutiques?
EB: There are many advantages if the big boxes can weather the boutique storm. They have space, bigger locker areas, carparks, variety, the potential to build bigger and more integrated tribes, and potentially deeper pockets with more security of income due to their membership model.
Three things to focus on immediately are:
Know your members – the number of big-box gyms who don't segment their member data in order to deliver promotions and goods and services that are based on their preferences is astounding.

Remap your program experience. The boutiques have schooled us in a focused, high-touch experience that members willingly pay a premium for. Elevate your programming and your talent by redefining all your touchpoints.

Build it and they will come. Invest in your facility so you create an inspirational backdrop worthy of the experiences you are hosting. Create as much WOW as you can on your budget.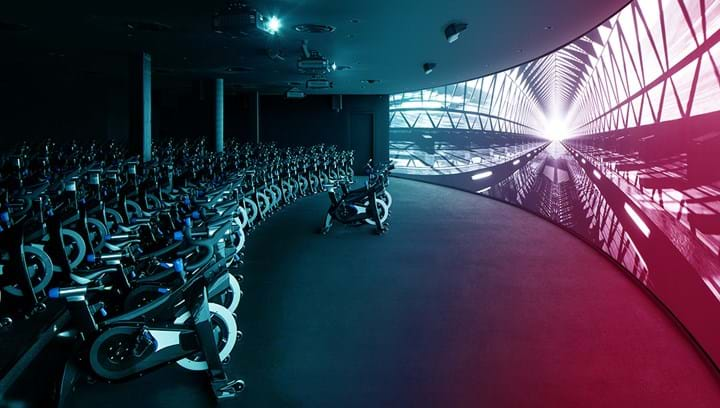 LM: And as we enter a new age of fitness, how do you see group workouts evolving over the next decade?
EB: Group exercise will evolve in every direction. Think of consuming fitness like we consume food. Consider the many dining options; five-star experience, cheap snack in a food court, supermarket or food delivery. This equates to exercising at a club, at home on your phone, at work with virtual, on vacation, attending a festival, or participating in a game. You'll also have your preferences delivered to you predictively in terms of exercise genre, duration, your choice of Instructor and achievement of key metrics.
LM: And if you're a club operator, how can you ensure you take advantage of these opportunities and not fall victim to disruption?
EB: You've got to accept that it's 'innovate or die' – we hear this phrase thrown around a lot but it's true. We need to know our customers, keep moving forward and trying new things. Always be A/B testing, listening to members, staff, lovers and haters of the brand, and keep pushing the envelope. Don't be scared to shift business model, change pricing structures, try new and on-trend programming, build a new space. Be more guided by data. Kill bad ideas that are sucking resource and move boldly towards the new world. The days of going on 'past experience' are gone. The days of deciding which is the best marketing image are gone. Simply test it with customers and run with the winner. Disrupt yourself before someone does it for you.
LM: What would you say are the key ingredients for a great member experience that keeps them engaged?
EB: Unsurprisingly, research confirms the two key ingredients of boutiques are top talent and powerful programming. Invest in getting these fundamentals right. Of course, your facility provides the tangible environment that must attract and delight your members, but content is still king and great Instructors can make or break your schedule.
LM: In terms of encouraging that yearn to return, how do you see the role of technology- enabled automation and the freeing up of staff to offer a more personal touch?
EB: I'm hugely excited about what technology will enable, both in terms of automating the mundane as well as enhancing the actual experience (wearables, predictive programming, customized goals, technology-enhanced facilities). People seek a feeling. What humans do best is to create, problem-solve, and connect because we are social beings, seeking experiences. Technology helps free us up to take this skill-set to the next level.
Amazon Prime and other frictionless commerce retail examples have conditioned us for convenience so, for us, being able to focus on the human moments means we can devote more time to facilitating that feeling and creating the yearn to return.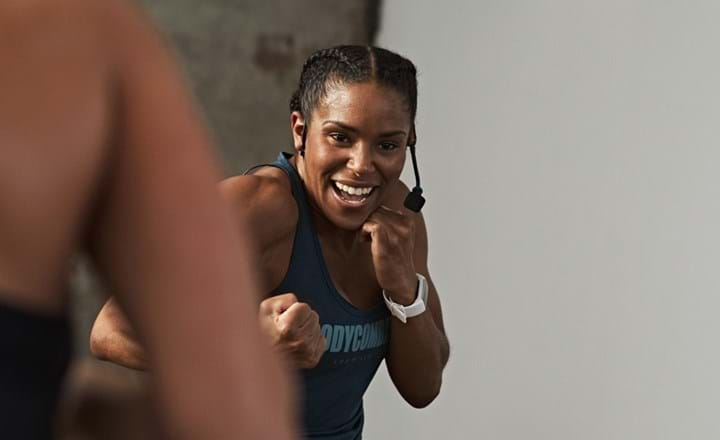 LM: You famously started out as a rockstar Instructor, what do you think of the role of the Instructor looks like today, in the world of virtual and on-demand?
EB: Of course, it's a great time to be a virtual or streamed Instructor, especially if it happens to be for someone like Peloton, because you are broadcast to thousands of people.
Instructor roles will continue to exist as boutiques expand, big-boxes hit back and budget clubs acknowledge the importance of live formats to keep their female membership happy, but this is no time to be average. We all need to lift our game. With digital solutions providing so much great content, we must become master coaches, connectors and entertainers that warrant people actually going to the effort of being in the room with us. We must put on a show.
While some jobs will evaporate with the introduction of virtual and other digital solutions, hybrid roles will also emerge where the Instructor play more of a concierge or coach or connector role. At F45 (Australian franchise) and Miss Sporty (German franchise) the staff are connecting, coaching and motivating the workout rather than prescribing it. This is left to technology to deliver. These roles will become more common.
In short, we must become better at creating human bonds.
About Emma Barry
Emma Barry is an observer and catalyst. Founding member of group fitness juggernaut Les Mills International and former Director for luxury-lifestyle brand, Equinox; Emma has inhaled senior roles in fitness programming, product development, global training and people & culture.
Emma consults to the fastest growing fitness segments: budget clubs, boutique studios and fit-tech start-ups. A prolific writer and sought-after speaker, she is fluent in what happens NEXT in fitness. Armed with 25 years of stories from the road, Emma is a regular contributor to business forums, trend panels and women's events.
In 2018 Emma authored Customer Engagement in Boutique Studios with EuropeActive and her next book Building a Badass Boutique is due for release in 2020. http://emmabarry.com / @emmaccbarry