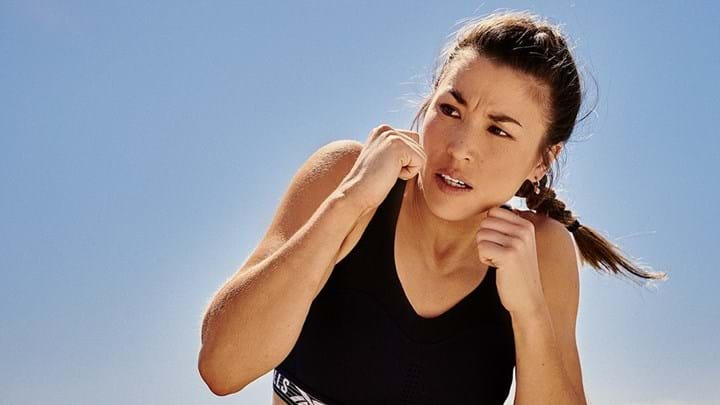 Hi Eddie, what's the purpose of REX Roundtables?
Eddie Tock: REX is designed specifically for fitness business owners and executives who are passionate about getting better and achieving dramatically better results. A REX Roundtable is a personal, advisory board composed of 15-18 smart and successful individuals who meet regularly to help each other improve the performance of their business and the quality of their personal lives. We carefully craft the chemistry of each REX Roundtable so there are no competitors, strong similarities, and yet a broad range of complementary expertise among the members.
We were founded in 1989 by Will Phillips and we now have over 250 members, who between them operate 2,700+ clubs in more than 25 countries. Our goal is for every one of our members to consider joining a REX Roundtable the best business decision they ever made. And, we're not just here for the big players – we treat every REX Roundtable member exactly the same, whether they own one club or 1,000.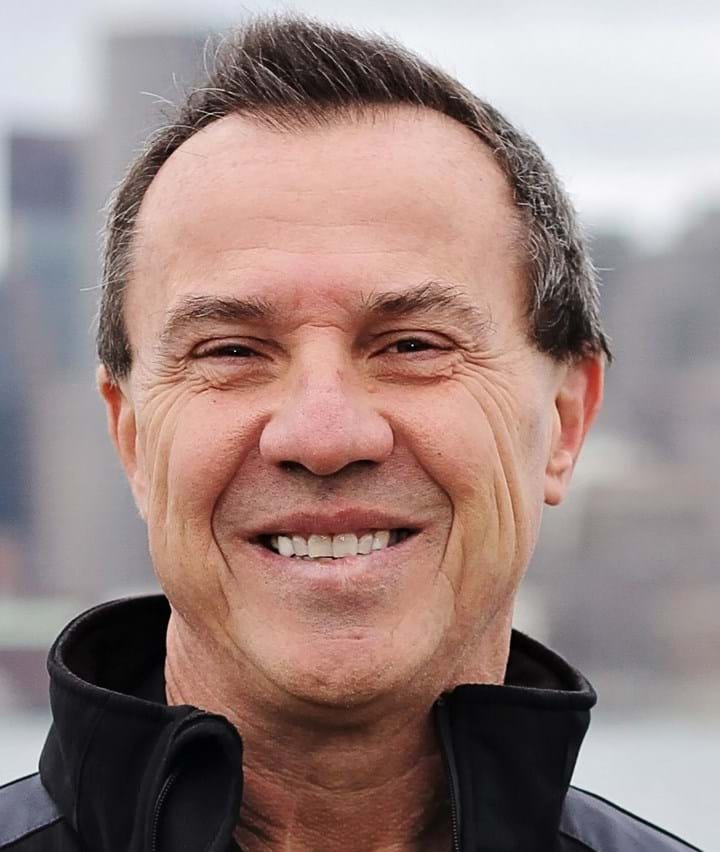 How have the Roundtables changed during the pandemic?
When COVID-19 struck in March 2020, we had to decide whether to back off and stay out of our members' way during a turbulent time for them, or lean in and help them more than ever. We chose the latter, so we started weekly 90-minute Zoom calls for each of our 14 roundtables in the US – and I was on every single one of them! As the whole industry can attest, the first few months were particularly intense as we felt our way through the unknown, but the speed of learning accelerated ten-fold. If there were tactics working well for clubs in one REX Roundtable, I was able to share those learnings across the whole network within two days. It brought the best out of our members and there was a real spirit of togetherness, with everyone willing to pitch in for the common good.
What had the biggest impact in those early days of the pandemic?
The speed of information sharing was a big factor, along with the support we received from industry partners. The Les Mills team stepped up from day one, offering free digital content for all REX members and really helped them figure out how to get through this unprecedented challenge. Digital fitness was a new concept for 95 percent of our members at this point, but the solutions from Les Mills were vital for keeping club members active and engaged in the face of intense competition from apps and digital platforms.
There's a big difference between just being a vendor in our industry and being a partner. Being a partner means looking at things from the club owner's perspective, genuinely caring and giving your all to devise a solution that delivers results – and that's what Les Mills has constantly done. No one else could have provided such a priceless offering at that time and we'll always be grateful for the support.
Phillip Mills, also a club owner, has been a REX Roundtable member for many years, so we know that Les Mills' culture and intent on helping REX members was sincere and genuine, in the spirit of partnership and of helping out fellow members. For that, I am personally grateful.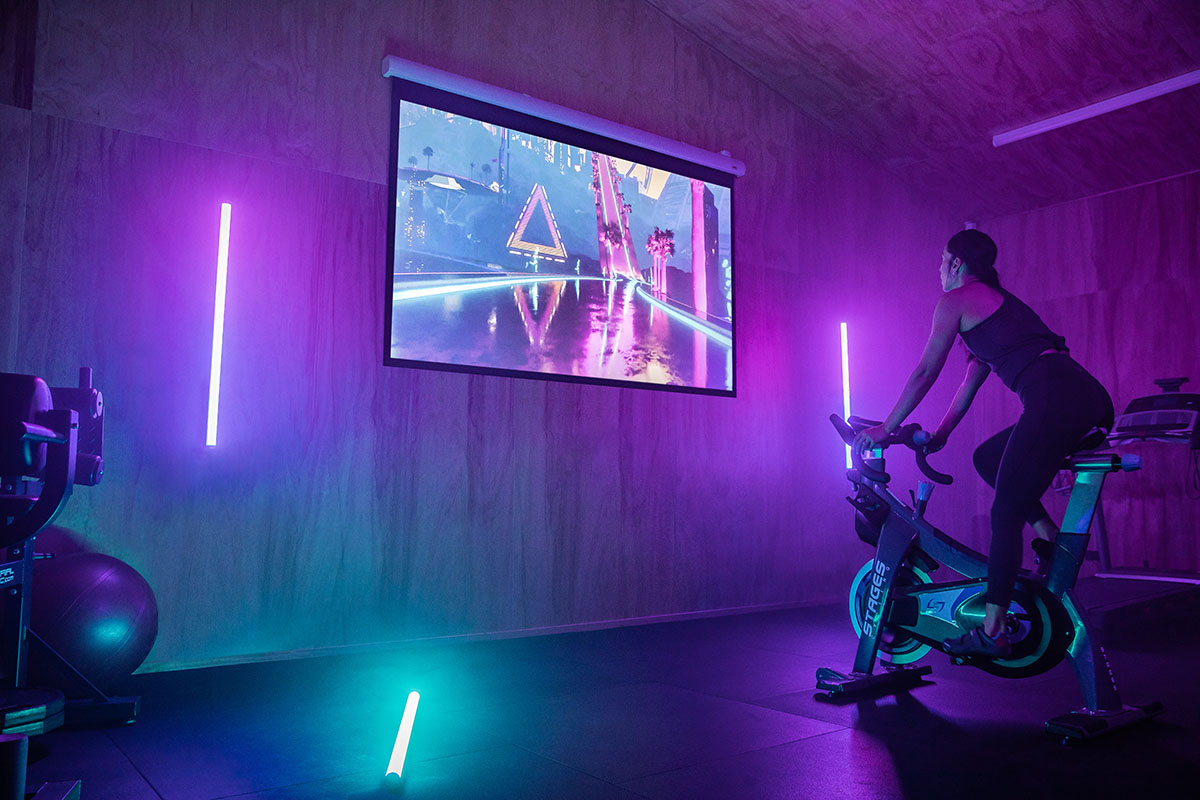 What have been the biggest club learnings as they've gotten to grips with digital fitness solutions?
A big learning has been the importance of connecting your club's digital offering with the live workouts that members know and love in the club space – your BODYPUMP™, BODYFLOW™, or whatever – so there's a consistency and familiarity to your overall member experience that reflects your brand. There are 375,000 free fitness apps out there to compete with, so clubs need to ensure they're leveraging their competitive edge as a physical facility that brings communities together if they want to win in the digital space.
And with so much free content available, clubs need to really focus on quality content that their members are willing to pay for. I think that's why we saw such great take-up of the Les Mills offer, because these are world-class workouts with great production levels that clubs can be proud to associate with. At the same time, clubs want to use their star Instructors as part of their digital strategy, so offering members a blend of on demand workouts and livestreams has been the real sweet spot for operators. That said, filming and producing content can be labor-intensive and challenging, especially for smaller operators, so sustainability and being able to tap into a comprehensive library of well-made content is particularly important for these guys.
What is it about a REX Roundtable that helps clubs to improve their performance?
The philosophy that through coaching and hard work, you can continually raise your standards, much like we see with professional athletes who always work with coaches to improve. I have a good friend who is a leadership coach, now for many very successful Wall Street executives as well as other companies. His previous job was the strength coach for the NY Yankees for 13 years, coaching Jeter, Posada, Arod, Pettitte and others. He told me one of the keys to Jeter's success was that he was coachable AND wanted to be coached to get better….every day!
What you find with a lot of networking groups in any industry is that they tend to be quite superficial and don't really dive past the surface of a matter. In the REX Roundtables, we want owners and managers that want to be coached and grow. We work across three main agendas – operational, cultural, and leadership development. Operational is the day-to-day challenges, the best practice examples, and we push beyond that pretty quickly as it won't give you much of a competitive advantage because most of these tactics are highly replicable. It's through building an amazing culture and development of great leaders that a business can really accelerate their success, so we spend lots of time in this space. And we're forever pushing members to take 'rifle shots' (as outlined in Great by Choice, by Jim Collins), which are trying out low risk, low disruption and low cost initiatives in this space that can be scaled up with 'cannonballs' if they prove effective.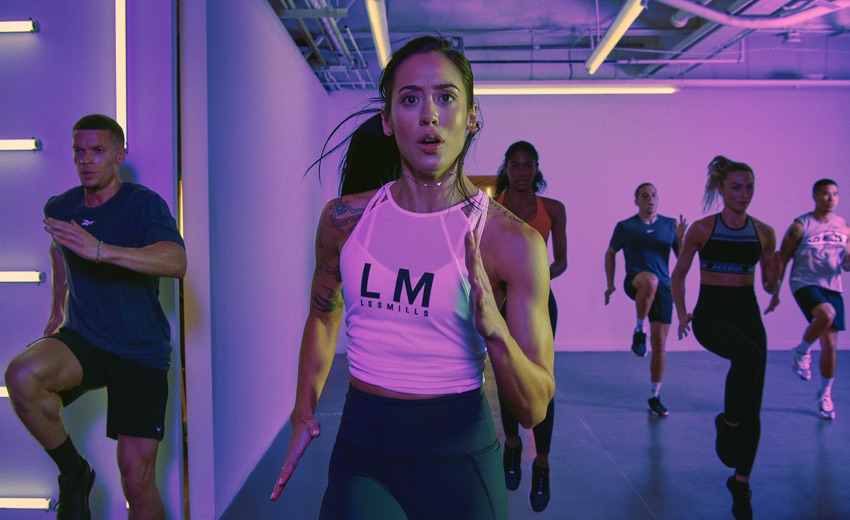 And what's the atmosphere like on a REX Roundtable? Do you often see challenges and debate?
Absolutely. These aren't always cozy conversations. At times they can be heated and downright challenging – that's really what helps to accelerate everybody's learning curve and elevate the level of debate. It comes back to that athletic mindset of constantly seeking an edge and surrounding yourself with people who can help you to improve. A REX Roundtable requires you to listen with an open mind, and if you can support others with their challenges and contribute to a symbiotic culture of learning then you're going to see your business grow.
What's a good example of a success story you've seen?
We had someone who joined the REX Roundtable 10 years ago at a time when he had one club on the verge of bankruptcy and he was actually living in his van. Fast forward to today and he now has seven clubs that are dominant in his local market. He's built such a great culture and team of leaders that two years ago he spent the month of January, of all months in Miami, working remotely. It's a credit to his personal leadership development and the development of his senior team to be able to do that. So I'd say there's some credit due to the members of his Roundtable, but a lot to the individual as well. It came down to him being a good entrepreneur who has been able to adapt and change through willingness to learn and keeping an open mind. I'm very proud of him.
Is it fair to say that collectivism and collaboration haven't always been strong points for the fitness industry?
Without doubt. I've been in this industry for over 30 years and going right back to the 80s, I always felt that we sold the wrong way and weren't looking at the big picture. Back then we were at 10-12 percent market penetration; today we're at 20-22 percent, but we're still not reaching the other 80 percent that make up the majority of the population. And in reality, if we're at 20 percent market penetration and the average club has only 50 percent retention each year, then we really only have 10 percent of the population and the other 10 percent constantly revolves and we fight over them. So we need to change how we sell and how we deliver results – a lot of that comes back to working together to grow the market, so that everyone gets a bigger slice.
So where should we be focusing to grow the market?
This pandemic really exposed our industry's weaknesses around lobbying and public relations. Other industries with powerful lobbying arms were quick to get a deal from the US Congress – take the restaurant industry for example – whereas we've been left behind so far. And at the same time, we were getting tons of bad press from a small outbreak of COVID in a cycle class in South Korea, while COVID is running crazy across restaurants and other public settings. All the while there's very little acknowledgment of the huge physical and mental health benefits we're bringing to society in the midst of the biggest health crisis in a century. Lobbying and PR are the areas where we need to level-up, but we've made good progress in the past few months and so much of that is due to Brent Darden taking over IHRSA. He and his supportive board made more changes in the first 90-days than IHRSA had in the past 20 years and there's now a sense that our industry is waking up to the importance of collaboration to further our cause. As a leader, Brent has shown us all we can accomplish more if we work together.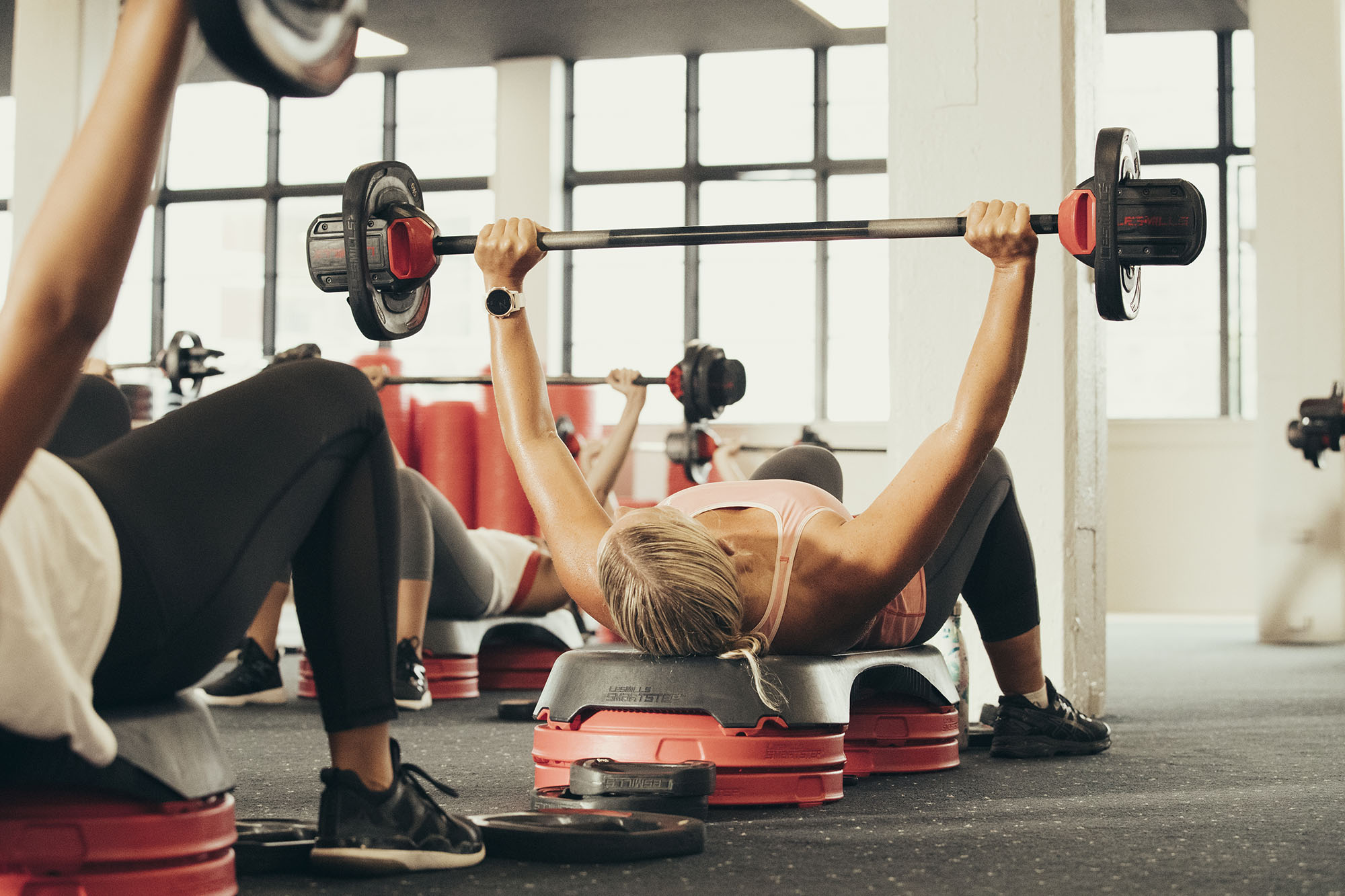 How much can be achieved through effective lobbying?
It varies by market, but if we look at the US, some clubs have had help from the PPP program, and there's also the ERC (Employee Retention Credit) which everybody should go after. But I think the GYMS Act will be the tipping point in helping clubs get back on their feet, and we have a collective responsibility to work together on a national level, but also effectively lobby our local Representatives to co-sponsor this bill. We have some great entrepreneurs in our industry, and many more influential people are members of our clubs, so we have to mobilize and form compelling arguments to make our case heard. Getting the GYMS Act passed would be a real milestone for our industry, showing that the government recognizes the value we bring to communities and society in a way that we haven't really seen before. Right now, politicians tend to ignore us and the media is quick to criticize our industry, but hopefully this can be a landmark moment where we turn a corner.
What are the challenges for clubs as we emerge from the pandemic?
I'm very optimistic about the future, but we'll certainly see club closures – 20-30 percent of boutiques and 15-20 of big box clubs won't reopen. And we'll see a reconfiguration of club footprints as operators adjust to people spending less time working in city centers and more time working from home. So there are challenges there, along with mapping the new member journey and the optimal mix of live and digital club touchpoints as we encounter greater competition from the likes of Apple, Amazon and Peloton. But change is constant and our industry has evolved over the years – sometimes too slowly – but we've always changed for the better. So we just need to figure out what the journey is going to look like going forward.
And what are the biggest opportunities?
We're coming off the back of the biggest pandemic in a century and health is now everyone's top priority, so I think there are huge opportunities for clubs to play a more prominent role in getting people healthy and fit. I read somewhere recently that 64 percent of non-exercisers started doing some form of physical activity during the pandemic, so there's a whole lot of people out there looking to continue their journey and explore different types of exercise.
The key will be to make club activities more accessible, by offering more outdoor and digital workouts, as well as acknowledging that people will want to work-out in lots of different ways. The club needs to serve as a hub that joins members' fitness journeys together, rather than the only go-to destination for all their activities. We also need to look at how we market ourselves through the lens of behavior modification, emphasizing the endless benefits brought by the miracle cure of exercise, whether that's reduced risk of cancers, better mental health, or alleviating back pain. Big Pharma hates fitness because our product provides the benefits of their most lucrative drugs, with none of the side effects. We need to continually help children – our future members – who don't get enough activity because too many boards of education sacrifice music, art, and physical education in their budgets, despite them being most important for a better and healthier lifestyle. The possibilities are endless; again it comes back to working closely together to amplify our message and grow the market.
And what does the future hold for REX?
The focus is always how we can be the most effective launchpad for our members' success – because it's all about them for us. To that end, we've just announced a new five-year strategic partnership with IHRSA to help more clubs reap the benefits of being part of a REX Roundtable. And we're not just stopping with clubs – we've also started a REX Roundtable for suppliers/industry partners to help them grow and achieve further success, as well as look at ways where they too can be collaborative and help each other to realize more opportunities.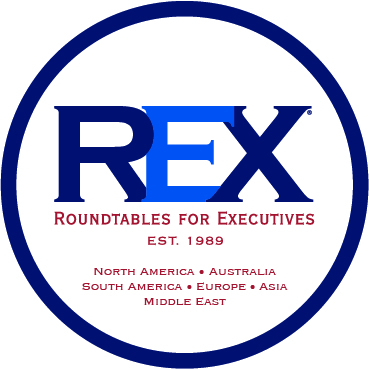 The difference between a REX Roundtable and other 'networking/mastermind' groups is significant. For 32 years, we've had a retention and success rate of over 90 percent. To put that in perspective, for eight years I personally belonged to a mastermind group of companies, all larger than REX, that did masterminds in 12 other industries from auto, to big accounting firms, to large software companies. Just like Vistage, the worldwide mastermind group, their retention was not that great. Closer to 50-60 percent. We focus more on delivering real value and long-term success. REX Members are in a culture where everyone in your REX Roundtable genuinely cares about you personally, as well as helping you and your business. That's why many club owners and execs tell me after they've been a REX member for a few months: "I never realized it was this deep and caring and good…it's a lot more than a webinar or panel discussion could ever give me."
LEADING YOUR CLUB BACK TO FULL FITNESS?
We've worked with leading clubs around the world to develop a suite of group fitness solutions to help future-proof clubs by expanding their reach in both the online and live fitness space.
GET FIT FOR THE FUTURE