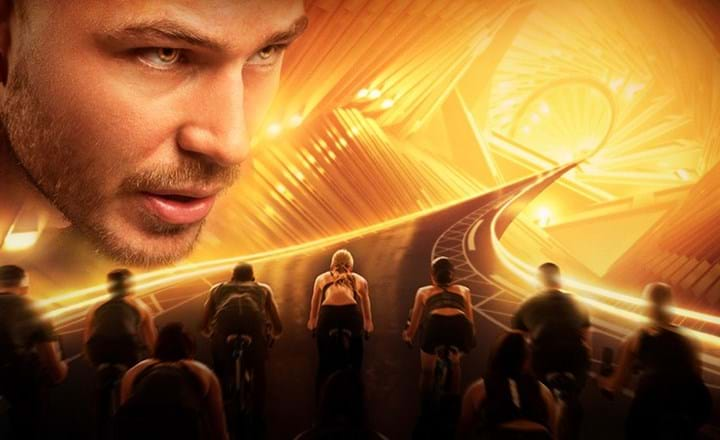 60-second summary
Talented fitness leaders are becoming more valuable than ever for clubs in an age of reduced human touchpoints, while finding them remains a major challenge.
Studios are getting sexier, with the chic boutique designs becoming widespread as members no longer settle for sub-standard group fitness spaces.
Budget operators are adding more premium offerings such as group exercise and other services to enhance their value proposition and keep members for longer.
Pioneering clubs are cutting through the sea of fitness selfies and hashtags on social media by incentivising members to do the marketing for them.
Fitness is fast becoming a victim of its own success. With each passing year of impressive growth and performance comes greater challenges for the 12 months ahead as consumer expectations increase and new entrants jostle for market share.
2018 saw Virtual Fitness finally come of age in the health club space as more and more operators embraced the potential of always-on programming. Competition continued to intensify at both ends of the market, as more budget and boutique offerings piled into these growing market segments, meanwhile, tech giants such as Apple and Google showed their thirst for the fitness market remains unquenched with a raft of new software and wearable offering to woo consumers.
So what's in store for 2019? And how can health clubs maintain their position at the heart of a fast-moving market? Here are my thoughts.
Power to the people
In an age when everyone seems geared towards technology, innovation and futurism, it's actually the oldest asset in the gym which is becoming ever more important: the people. Inspirational individuals remain the only USP in the gym that rivals can't copy and a recent IHRSA report covering 86 European health club leaders found that recruiting and retaining great staff remains their number one challenge. This shouldn't come as a surprise when you consider that Millennials (now the largest member category) place heightened value on the experience when choosing where to train.
Staff still have the power to make or break a gym experience and the ongoing group fitness boom means that a single rockstar Instructors can pull in hundreds of loyal followers to a club each week. UK gym chain Village saw class attendances jump 40 per cent thanks to a recent focus on upskilling group fitness Instructors – expect to see more chains investing in their people and culture this year as a means to stand out from the pack.
Bringing sexy back
For younger gym tribes (both Millennials and Gen Z) the experience is everything and this extends from the front desk staff through to the fixtures and furniture, resulting in a growing focus on beautiful design. High-end clubs like Equinox, Lifetime, Midtown Athletic and Third Space are collaborating with architects to raise the bar in terms of club aesthetics. Meanwhile, statement studio concepts such as 1Rebel's "spin studio amphitheatre" and Midtown Chicago's The Theater to create experiential workout spaces with a touch of the dramatic.
This cultural shift will continue to take hold in the mainstream fitness market also, where clubs (and their members) are no longer willing to settle for sub-standard group fitness studios. Gone are the white walls and mirrors, in are the edgy designs and chic lighting. As Virtual fitness continues to surge, clubs and are investing in stylish décor and high-class A/V systems with nine-screen mosaics and beautiful LED screens to enhance the experience.
Best of frenemies
Having spent the best part of the last decade slugging it out over members, boutiques and big box clubs are starting to show a mutual appreciation. Traditional clubs are emulating the boutique experience and seeking to maintain their share of members' fitness spend by offering 'club within a club' boutique offerings, such as indoor cycling, HIIT and boxing. David Lloyd Leisure has made waves with its HIIT-flavoured Blaze concept which it plans to roll out across 63 UK clubs by Spring 2019, while a number of clubs globally have licensed high-quality group fitness programs to be offered in stylised studios.
Boutiques, on the other hand, are taking tips from traditional clubs by broadening their focus. Having risen to prominence through specialising in a single type of workout, leading boutique operators such as SoulCycle and rising stars such as China's Space Cycle are branching out to offer a wider range of workout experiences and expand their footprint. The expansion into new areas could be seen as a reaction to greater competition and tougher market conditions as fitness aggregators cut back on subsidies. With industry analysts privately estimating that up to 40% of boutique clubs are in the red, expect to see more boutiques broaden their offering as they seek to emulate the advantages of the more profitable big box clubs.
Budgets loosen their belts
After a decade of stellar growth centred around low pricing, budget clubs are facing growing competition from new arrivals eager to share the spoils, forcing them to diversify. Realising a price war will inevitably result in a race to the bottom, many budget operators are now looking to add more premium offerings such as group exercise and other services to enhance their value proposition and boost revenues by keeping members for longer.
Having hollowed out much of the mid-market, expect budget clubs (with bigger footprints and sleeker interiors) to start filling this vacuum and beginning to resemble leaner versions of the very clubs that they put out of business. This will become even more imperative as some of the budget sector powerhouses seek to flex their muscles on the international stage. With over 1,500 franchised sites in North America, Planet Fitness has long been suspected of harbouring plans for expansion into Europe, while a move in the opposite direction across the Atlantic for European budget powerhouse Basic-Fit (565 clubs and counting) could equally crank up the heat on US rivals. Watch this space.
Clubs finally break out
We've been talking about "reaching beyond the four walls of the club" for ages, but 2019 will be the year when the dream finally becomes reality. In an always-on economy offering more ways to get fit than ever before, clubs know the importance of staying relevant with their members by having touchpoints beyond the gym space. And they're starting to make good on this.
Club apps are becoming a basic expectation for members who want to book classes and seek out info on their smartphone, while many clubs are now partnering with fitness streaming services to cater to their members' workout needs at home and beyond the club. Far from supplanting the gym, these services help to ensuring members keep up their exercise habit and avoid becoming a retention risk, while Les Mills On Demand also provides ancillary revenue to clubs through its shared income model.
Members do the marketing
Fitness is among the most talked about topics on social media, attracting millions of new posts every week. But in a sea of selfies and hashtags, clubs have traditionally found it tough to cut through the noise and create a loyal following that drives membership. The answer, it appears, is to work smarter rather than harder. Rather than tackling the problem head-on and pouring ever more resources into creating content, pioneering clubs are flipping the problem on its head by incentivising members to do the marketing for them.
Using innovative platforms such as Upshow, operators such as Midtown Athletic Clubs and Crunch Fitness West Florida are harnessing the power of user-generated content to devastating effect. By putting its members in the spotlight, Crunch has reported a 1,550% increase in hashtagged posts over just 8 months and has attracted new members in droves. The franchisee recently reported signing a staggering 3,000 members on the first day of pre-sale for its new Riverview club and is also leveraging social as a means to boost engagement among existing members. As Millennials and Gen Z usher in a new era of smartphone-centric club interactions, social media channels are fast becoming the new front desk for health clubs.
80% of gym users are GEN Z or MILLENNIALS
And 27% of Gen Z regular exercisers are using online or app workouts. Learn the new rules of fitness in our 2019 Global Survey.
DOWNLOAD KEY INSIGHTS