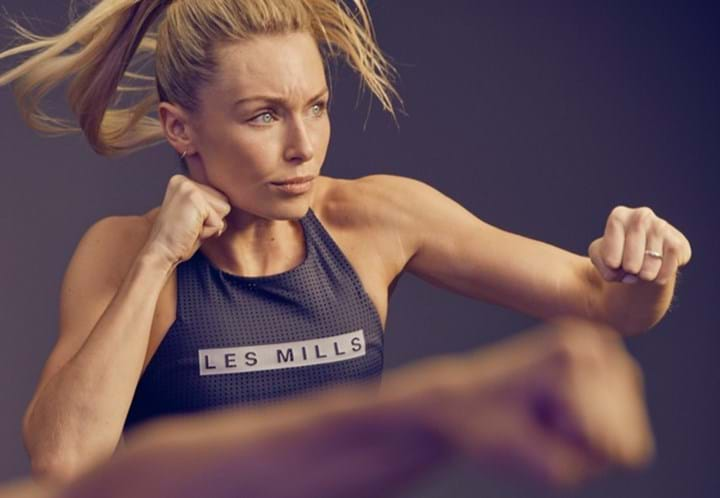 60-second summary
Kick-boxing themed classes are the most popular workouts that people want to try next among both the 18-25 year-old and 26-45 year-old age categories

A wave of combat-themed boutique studios have been borne out of the trend, including Rumble, Everybody Fights and Kobox in London
Boxing/combat/martial arts-themed boutiques attract the youngest average age of all fitness segments: just 27-years-old
Gym members who do martial arts-themed classes are the most loyal, with 86% attending the gym 3+ times per week, versus the industry average of 1.9
1. Combat sports ARE fighting back
Not so long ago, MMA was solely confined to 'The Octagon' and niche corners of the internet, while boxing participation levels and TV viewing figures were plummeting towards the canvas. But as combat sports such as MMA have gone mainstream, and boxing has enjoyed a global resurgence, driven by an influx of top talent (Deontay Wilder, Anthony Joshua and Tyson Fury to name a few) and high-profile bouts, combat-themed exercise has grown in popularity, with both men and women eager to get in on the action.
The 2019 Fitness in America Report by fitness technology platform MINDBODY found combat-inspired exercise is on the rise, with 20% of Americans who do group exercise at least once a week participating in the likes of kick-boxing, martial arts or "gentle martial arts" such as Tai Chi.
2. Younger consumers are game for the fight
Having launched a substantial fightback in recent years, combat-themed exercise is a trend showing no sign of slowing down. Although yoga (25%), strength training (17%) and dance fitness (15%) were identified as the most popular type of group fitness for all ages in the MINDBODY report, younger consumers are hungry for something new and challenging.
The potential for kick-boxing in particular is huge, with kick-boxing themed classes given as the workout people would most like to try among both the 18-25 year-old and 26-45 year-old age categories.
As with most trends, where the young go, the industry will follow. And currently, Millennials and Gen Z fitness consumers are spoiling for a fight.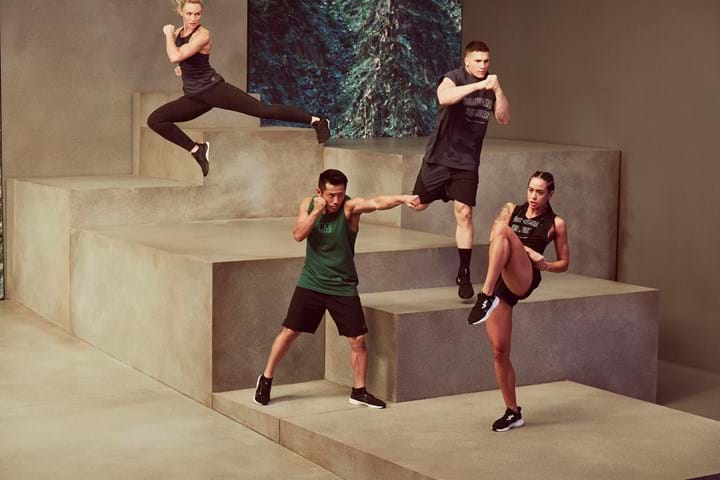 3. Forward-thinking boutique studios are growing the market
Boutique fitness studios have been fast to recognize the pulling-power of combat-themed group exercise. Boxing-themed US boutique Rumble has expanded to close to 10 sites, attracting funding from Equinox and Justin Bieber's manager Scooter Braun, while George Foreman III's Everybody Fights concept has spread to 7 locations – a mixture of standalone boutiques and in-house residences at prestige clubs like Midtown Athletic Club. Across the pond in London, boutique 1Rebel has thrived on the popularity of its hard-hitting cardio boxing class Rumble since 2014, while Kobox and Anthony Joshua-backed BXR are also making waves.
At just 27, these types of combat-themed boutiques tend to have the youngest average age of all fitness segments, according to the IHRSA 2018 Health Club Consumer Report. But they also have the number of annual visits of any club category and 90% of those who go have membership at another facility, suggesting combat classes are typically complementary to exercisers' main fitness regimen.
The report also found participants of a combat-themed boutique pay an average US$99 per month, equating to a cost per visit of US$15.66 versus US$8.99 for those going to a commercial multi-purpose gym.
As mainstream and multi-purpose fitness facilities embrace the trend and begin offering in-club combat classes of a similar quality, this will reduce the need for members to pay extra to go elsewhere for their combat fix, with increased retention rates and member satisfaction a likely outcome.
4. Martial arts-focused gym members are the most loyal
The fight community are a fierce, but loyal bunch. According to Les Mills research, 86% of members who do martial arts-themed classes attend the gym 3+ times per week, with indoor cycling (82%) and HIIT (81%) the next biggest draws. A decent chunk are even more fanatical, with 30% of martial arts class participants attending their club 5-6 times a week and almost 1 in 5 (19%) visiting daily – who needs a rest day?
A major reason for the 'yearn to return' after combat-themed classes are the positive results members typically reap from a workout. A 55-minute BODYCOMBAT™ class – Les Mills' combat-inspired program that features moves from Karate, Taekwondo, Boxing, Muay Thai, Capoeira and Kung Fu – has been shown to burn up to 740 calories and brings benefits to the core equivalent to doing 1,700 crunches. Meanwhile, the high-octane kicking and punching combinations stimulate a strong sense of empowerment, especially among female participants.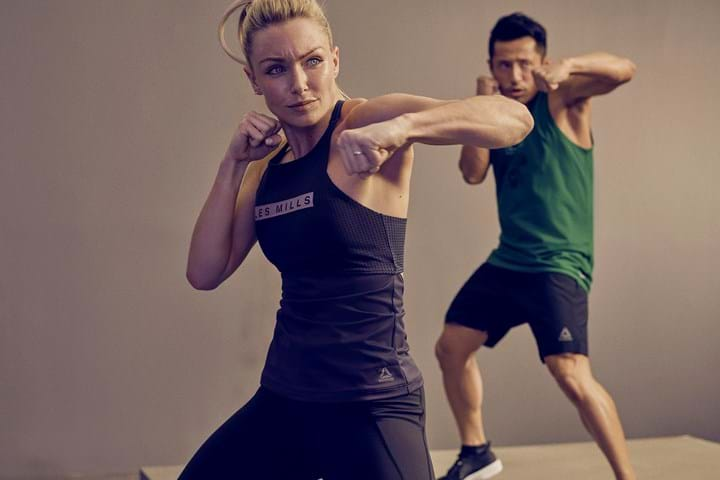 Former US Marine Ron Alcott thanks combat exercise for helping him rediscover his fitness, get down to a healthy weight and boost his long-suppressed self-esteem.
"I first found out about BODYCOMBAT in February 2010," says Alcott. "At the time I was easily at least 20 pounds overweight and I didn't have a very good self-image, but I was instantly hooked by COMBAT and started going at least twice a week for the next eight months.
"I quickly lost 25 pounds and went from a size-36 waist back to a 32, which I hadn't been since I first got out of Marine Corps bootcamp in 1990," he adds. "I'm 41-years-old and feel like I'm in the best shape of my life. The confidence and self-esteem it gave me has even allowed me to sign up and run two half-marathons."
5. Combat classes to benefit from boom in group workouts and on-demand fitness
Group training, which has consolidated its place as the number two trend in the annual American College of Sports Medicine predictions report, and on-demand fitness streaming (offered by the likes of Peloton, Technogym and LES MILLS™ On Demand), are two dominant trends in the modern fitness industry. Both are tailor-made to help combat exercise grow.
Unlike group cycling or weightlifting, the strength and conditioning elements of combat disciplines are based on dynamic bodyweight movements can easily be taught in the studio or on the gym-floor without the need for expensive equipment.
Meanwhile, this portability makes combat-themed classes an ideal option for clubs to expand their reach far beyond the four walls of the gym, by harnessing at-home and outdoor workout options to replicate the experience members can enjoy in their club's studio. For example, BODYCOMBAT has proved highly popular with users of Les Mills On Demand, racking up 16% of total subscriber views to make it the 2nd most-watched program on the platform.
PUNCH ABOVE YOUR WEIGHT
Want to learn how BODYCOMBAT's constant reinvention can help your club win the battle for new members?
DISCOVER HERE