We've long known the benefits of fitness trackers when it comes to motivation and avoiding the dangers of overtraining. Now, with the new Polar Ignite on the scene, the game has changed – and a whole new raft of benefits have opened up. This revolutionary new piece of wrist technology arms you with the info you need to balance intense training and effective recovery – and as the experts say, that's the key to true transformation.
You don't just need to take my word for it. A few months back a crew of our elite athletes were given the new Polar Ignite and they've been wearing them ever since. Here's what they say about how it's helping change their approach to fitness:
Dee Rowell loves how it helps push her into her maximum training zone
"My favorite thing is being able to easily track my heart rate. I love seeing what exercises push me to my max heart rate and when I'm comfortable or resting. It definitely drives me to work harder when I know my heart rate can be a little higher.
"I love the simple interface – you can clearly see your heart rate. I also love that is has specific profiling for all the LES MILLS programs, and it's one of the most accurate fitness trackers I've ever used. The GPS is a great bonus too, as it's awesome for my runs!"
Des Helu says the tracker helps him focus and find balance
"It's great to be able to track the physical proof of the work we do. When you see the results, it creates even more drive and motivation to keep moving and keep pushing for more. If you have set goals the Polar Ignite is an awesome way to keep track of your progress.
"When I'm training, the watch helps me stay connected and on task, but the do-not-disturb setting lets me take a break when needed too. My days are full-on, and most weeks there are new challenges added into my schedule. I've used the breathing exercises in the morning on the days that feel the most overwhelming. It helped me to stay present, focus on one thing at a time, and just breathe.
"It's also great that the watch looks pretty rad too, and it's super easy to use."
Rachael Newsham uses the tracker to optimize sleep and recovery
"Suddenly I have real clarity about the recovery I need. The nightly recharge function provides cold hard numbers that show what my body is doing while it is sleeping. It has convinced me how worthwhile sleep is and helped changed my habits! As soon as I started experiencing the benefits of good recovery I began going to bed way earlier!
"I feel far more in control of my body and my fitness than I ever have before. I can see now why I feel great or why I feel rubbish and then I can adapt and overcome! There is no more guessing and it's brilliant.
I really believe that if you start tracking your recovery you won't look back! I don't think I could do without my Polar Ignite now.
"It's also elegant on the arm so I can wear it with anything I wear."
A handful of lucky people have just won a new Polar Ignite.
Congratulations to:
Ciera from Colorado, USA
Ellie from Liverpool, UK
Melissa from Arizona, USA
Alexandre from France
Billie-Jill from France
Jo from Australia
Ming from Canada
Anna from Australia
Monia from France
Anas from Morocco
If this is you, please keep an eye on your inbox as we'll be in touch.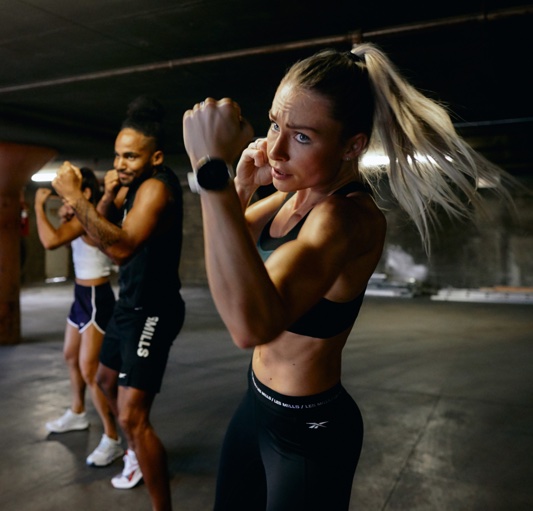 If you're keen to reach your true potential and push your limits the right way get your hands on the new Polar Ignite here.