Rach first discovered the transformational power of fitness in her hometown of Preston in England. She trained to become a Les Mills Instructor and quickly began packing out her local group fitness studios. Before long she was traveling the United Kingdom, educating and inspiring other instructors on what it takes to deliver world-leading classes. In 2004 Rach moved to New Zealand to secure the role of Les Mills Program Director.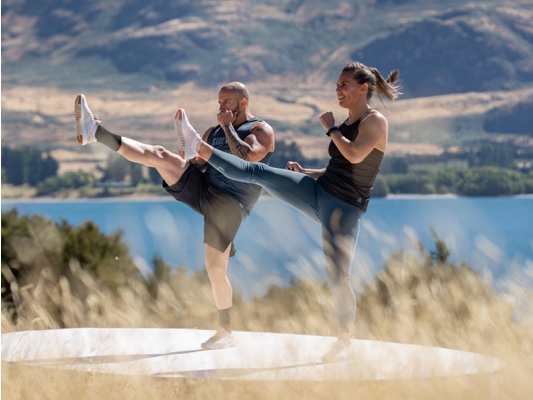 For years Rach has led the development of BODYCOMBAT™ and SH'BAM™, which means fusing her creativity and understanding of exercise science to create a new martial arts workout and a new dance release every three months.
"They each feed different parts of me. SH'BAM makes me feel free and light with no cares or worries. BODYCOMBAT deals to the darker side of me which is strong and driven and I get to expel my energy in a fiercely empowering way."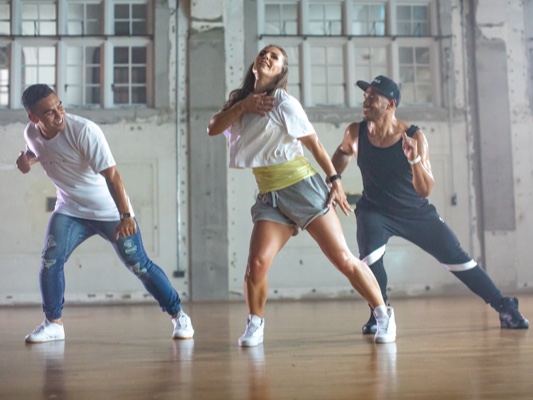 Committed to spreading her influence and helping the world fall in love with fitness, Rach is regularly abroad, presenting at global fitness events, leading large group fitness workouts, or running motivational seminars or education sessions. Her popularity has also spread digitally, she presents at-home workouts and regularly connects with at-home exercisers via video-based health and wellness advice.
"My aim is to coach, support, inspire and energize as many people as possible. This means doing everything from promoting the value of exercise, to empowering instructors, and even working with industry leaders to drive innovation and change."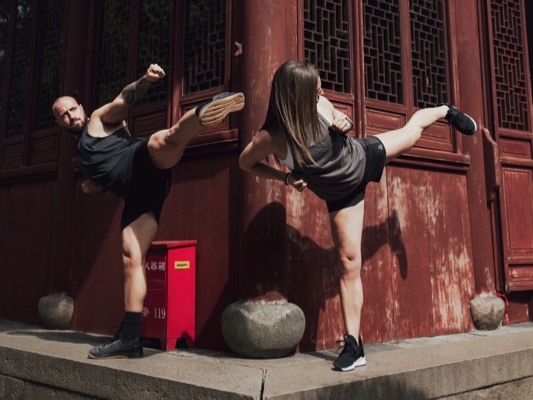 "I know how fitness changes lives in so many ways, I want to help be a catalyst for change, inspiring others to become the best versions of themselves. Basically, I'm doing whatever I can to fly the fitness flag and help the world fall in love with fitness."
RACH EXPLAINS WHY YOU NEED A CHALLENGE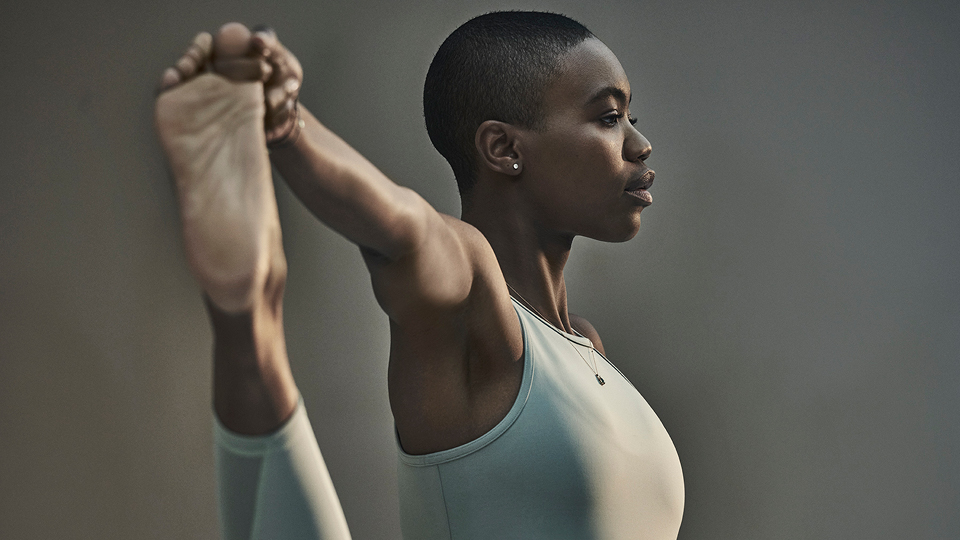 Rachael Newsham says embracing and overcoming challenges gives you an incredible boost of self-esteem. "It delivers a sense of achievement that feels like rocket fuel for your soul. Your sense of self and strength is being elevated to a greater level – and that's something that can't be bought."
FIND THE BEST CHALLENGE FOR YOUR BODY
Rach talks martial arts trends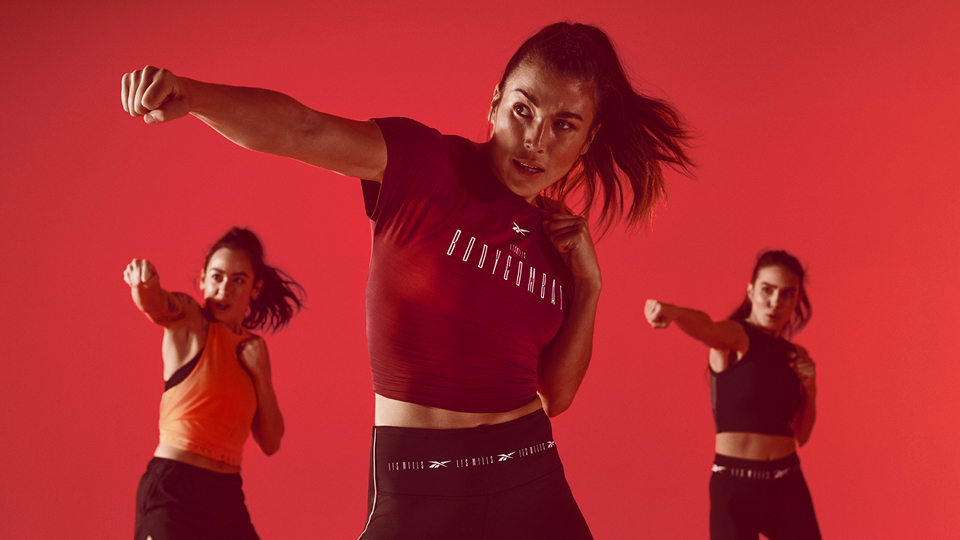 It's one of the world's oldest sports, but in terms of popularity, boxing is punching harder than ever. So what's driving the boom in boxing and wider combat sports? And which trends will we be grappling in future? Rach Newsham is joined by two other combat training experts to explore the explosive new combat trends on the horizon.
DISCOVER THE MARTIAL TRENDS RACH IS WATCHING
RACH'S FAVORITE: ALL YOU NEED TO KNOW ABOUT BODYCOMBAT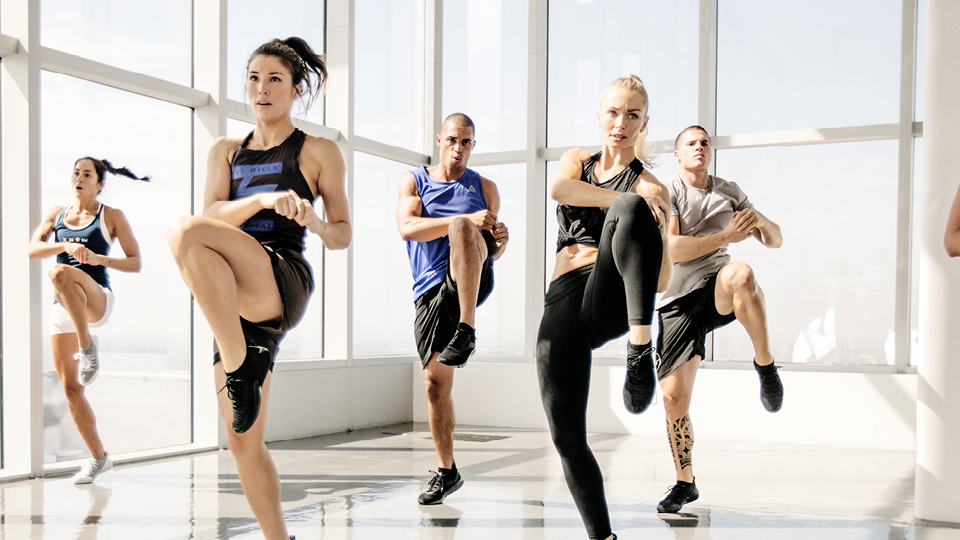 What exercises do you do? How many calories do you burn? How fit do you need to be? How often should you do BODYCOMBAT?
Keen to learn more about Rach's routine and how she balances her busy schedule. Read up on Rach's daily routine here.
What others say about Rach:
"So down to earth and supportive of everyone … Rach has been a massive inspiration to me for years. This lady definitely keeps it real." Sarah Burton, Fitness Instructor
"I can truly say that Rach is one of the most inspiring humans I know. In a world full of bad b**ches, public figures, booty models, independent women, and queens, Rach is authentic. When I watch her fight I believe her. When I watch her dance I believe her. She's the most inspiring role model out." Marlon Woods, Gym Owner and Les Mills Presenter
Follow Rach at: instagram.com/rachael_newsham/
If you're keen to experience a workout developed by Rach give BODYCOMBAT a go.
Find a workout work out on demand