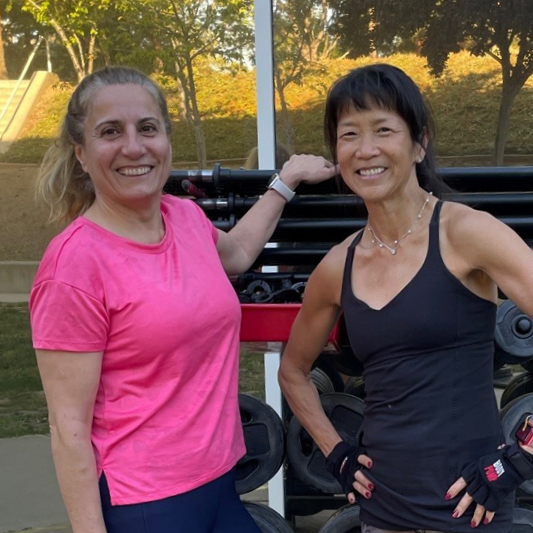 INSTRUCTOR: ANITA YEE; MEMBER: NAZILA MASSOODI
"Nazila Massoodi is an amazing, generous, thoughtful and fit member who has a heart of gold," says US Instructor Anita Yee (California). "She encourages the other members, welcomes new people and reinforces the program's objectives with honesty and genuine feedback. She attends BODYCOMBAT™, BODYPUMP™, LES MILLS CORE™ and BODYATTACK™, as well as jumping into LES MILLS SPRINT™ from time to time.
"During the pandemic, she attended my livestream classes and sent me a beautiful plant to say thanks for the difference they made to her life. She was hesitant to return to the YMCA when it re-opened, but she missed live classes so much that she decided to come back. Nazila brought such spirit to the classes, that others followed suit. It's due to members like her that the El Camino YMCA has weathered the effect of the pandemic better than many other clubs nearby.
"Nazila is also instrumental in arranging get-togethers for the Instructors and members. She organized for us to celebrate the Persian New Year in BODYCOMBAT recently, and it was fantastic to get together as a class family.
"She's been a member for 20+ years and has made a tremendous impact to the schedule to ensure it works for office workers as well as stay at home folks. She embodies the soul of Les Mills values and we're touched that she says her health is positively impacted by the classes."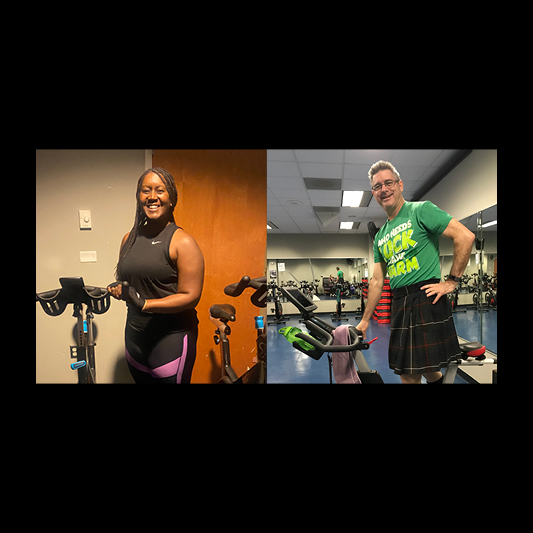 INSTRUCTOR: NEIL HOWARD; MEMBER: MINDY
"When Mindy started coming to my Wednesday evening RPM class, right after we reopened the R.L. Stowe YMCA in March 2021, she told me not to be offended but she would only be taking my class for a couple of weeks," says US-based Instructor Neil Howard (North Carolina). "'I really don't like riding', she told me.
"It's been over a year now, and Mindy still comes every Wednesday. She tells me I'm the reason she keeps coming. She inspires me to bring my very best for every class, because I don't want to disappoint her and have her stop riding."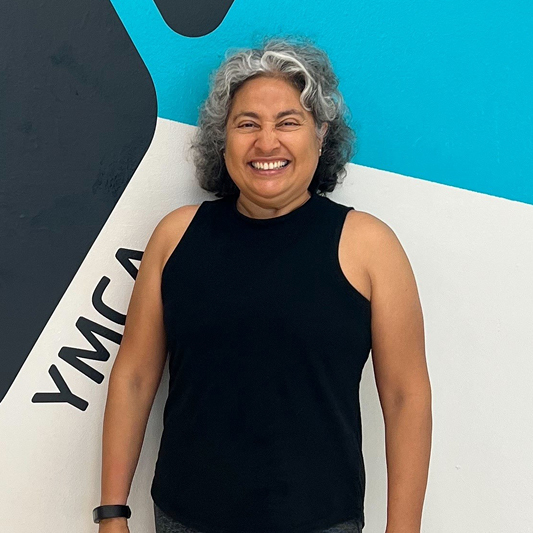 INSTRUCTOR: DEZI STOVER; MEMBER: EDELMA PIQUE
"Edelma Pique regularly attends my LES MILLS CORE classes," says US-based Dezi Stover (Georgia), Wellness Director for the Wilson Family YMCA. "She's 62, a retired high school Spanish teacher, and has been a member since 2008.
"Edelma had been diagnosed with a bulging disc which was causing her sciatic nerve pains. She had difficulty getting up and down off the mat, and sometimes also had trouble just walking. She told me that on occasion she had to crawl to the bathroom because she couldn't stand up. She had cortisol shots but they didn't really help. Pain relievers didn't last.
"I started offering my class an additional 5 to 10 minutes of stretching after class, and Edelma says it's helped her a lot. She's been coming to my class two to three times a week now for the past year, and no longer has difficulty getting up and down from the mat. She tells me all the time it's the little things that makes a difference and how grateful she is for my classes!"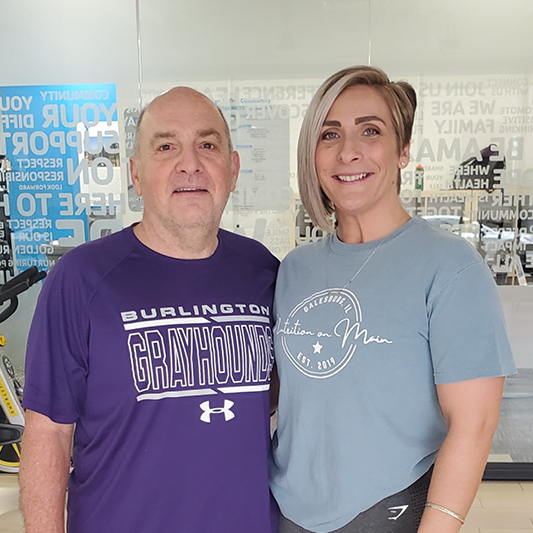 INSTRUCTOR: APRIL SMYKAL; MEMBER: BOB GREEN
"I have different and unique connections with all of my long-standing members, but Bob Green is the one that really stands out," says US-Based April Smykal (Illinois). "Bob – AKA Carl when he's slacking – shows up every class with a dedication to look after his health and have fun throughout. RPM™ is a challenging class but Bob kills it every time!
"Bob is 63 and a retired special education teacher of 35 years. I first met him back in 2019 at Knox County YMCA. I was getting ready to teach RPM and when I saw Bob at the front desk, I introduced myself and asked him if he would join us. He had a few questions and hesitations but said: "It looks like you guys have so much fun," and he wanted to know if it would help him reach his goals. I said: "Absolutely Bob, let's go!"
"At the end of every class, Bob always comes over to give me a fist bump and tell me it was a great class. If he has a track request, by God I will make it happen! I've just introduced him to BODYPUMP and he loves that too. Every Instructor deserves a Bob in their class!"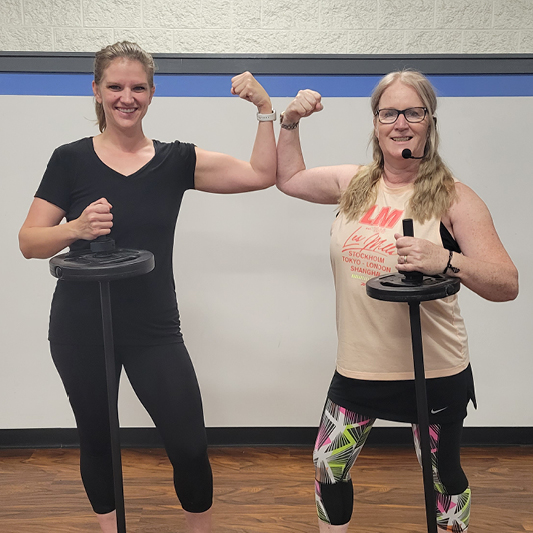 INSTRUCTOR: DEBBIE NEVILLE; MEMBER: LAUREN BOOTZ
Originally from the UK, BODYPUMP Instructor Debbie Neville has taught at the YMCA St Charles, Missouri, for 21 years. "I have many favorite members that come to my classes, but one in particular is Lauren Bootz. Lauren is a young mom (34) with 4 children, and she's been coming to all of my classes since the start of the pandemic. She loves BODYPUMP and knows the choreography to all the classes inside out! Even though I'm the one on stage, having Lauren in my class gives me the strength to inspire everyone else.
"I'd like to share Lauren's story that she posted on social media:
'Minus a brief stint in college, I had never been a regular gym goer, but in March 2016 we joined the Y in St. Louis and I decided to try to make it a habit. Shortly after I started going, we moved to Champaign, IL where I was exposed to multiple Les Mills classes and some truly amazing Instructors who taught me how to get the most out of the classes and my body. I was hooked. Within two years, life brought us back to St. Louis, but through it all I have kept up my gym habit, and I currently workout with the thoughtful, hardworking, endlessly energized Debbie Neville at the St. Charles Family YMCA Monday through Friday (lunges are easier when your Instructor is shouting at you to get lower with a lovely British accent – it's science!).
If you had told me six years ago I would be this committed to the gym now, I'd have been sure you were joking. All this to say, if you're thinking about finding a way to move your body, do it! Don't wait! We all have to start somewhere, and I could spend hours telling you all of the positive ways fitness has impacted my mental and physical health. It's one of the absolute best things I do and I'm never sorry I made the time. Go get it!'"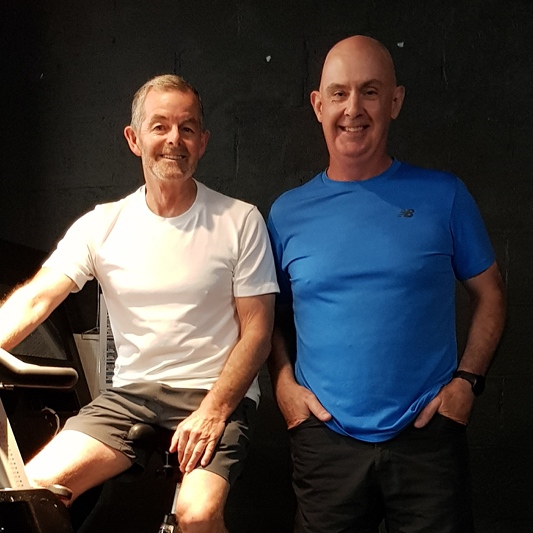 INSTRUCTOR: GRAHAM McCORKELL; PARTICIPANT: PETER DOUGLAS
"Peter was an ardent participant in the 'Thursday crew' who frequented my Thursday RPM at a club in Barangaroo, Sydney," says Australian Instructor Graham McCorkell. "Unfortunately, the club shut down as a result of the pandemic, and I took on another class at a city center club in the wake of the closure. I was delighted when Peter decided to join the club so he could keep attending my classes.
"Even though the numbers were critically low (on one occasion, it was just me and Peter), he has been dedicated to the class and has encouraged friends to join so our commitment to 'Thursday RPM' can continue. The numbers are slowly starting to pick up, so it's paying off!
"Peter is in his early sixties, while I'm closer to seventy. I've been teaching for 37 years, starting with freestyle Aerobics in 1985, BODYPUMP in the mid-1990s, followed by BODYBALANCE™ and then RPM. I first met Peter five years ago, and it's super encouraging to witness such dedication and loyalty from a fellow full-time retiree. He's the type of participant anyone would love to have as a regular."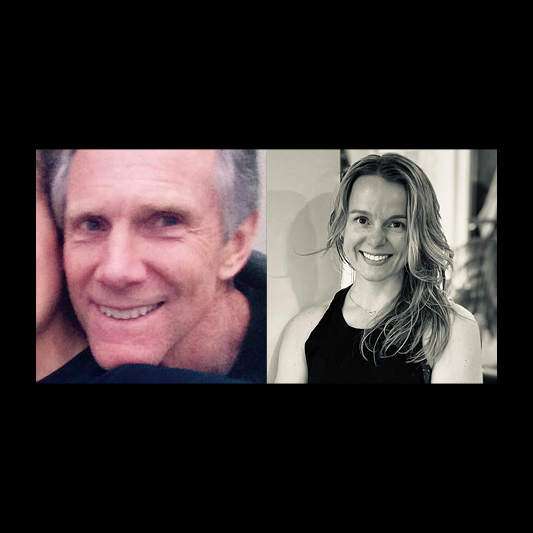 INSTRUCTOR: LINDSEY KRYWARUCHKA; MEMBER: TED POELETTE
"For years, Ted came along to BODYATTACK and BODYPUMP with his twin daughters," says US-based Lindsey Krywaruchka (Montana). "It was just the best to see such an awesome dad training with his 20-something daughters! He's been a member at Crossroads Sports and Fitness for over 20 years. He's a retired gym teacher who coaches volleyball and also runs a small business.
"Last year, Ted lost one of his daughters to suicide. Jackie was the best at giving bear hugs and was just the brightest light. Through his grief, Ted has continued to attend classes, some days breaking down. Despite the pain, he keeps coming back and we have an unwritten agreement that as long as he's there, I have a big bear hug waiting for him."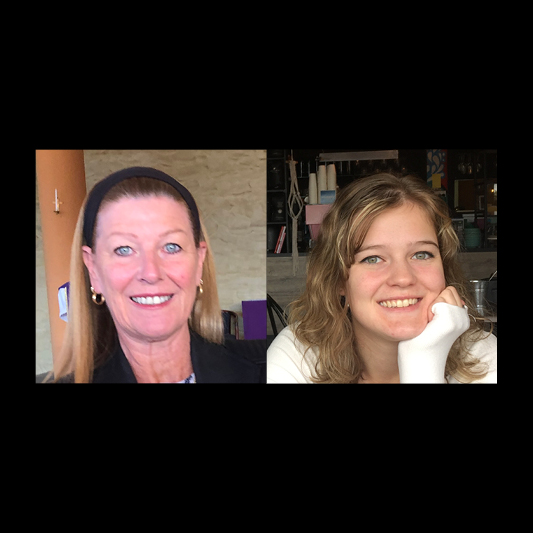 INSTRUCTOR: REBECCA LISSER; MEMBER: KERRIE WOOD
For Australian Instructor Rebecca Lisser, her favorite member is her former teacher: "In 2020 I went to TAFE [Technical and Further Education] to study Certificates 3 and 4 in fitness. Kerrie originally trained me in Group Fitness Certificate 3. When I got the role as group fitness Instructor for my local council gym, Sutherland Leisure Centre, Kerrie showed up in my class without knowing I was going to be the teacher!
"It was fantastic to have her in class to help my journey as a new Instructor. She's a former Instructor for BODYSTEP™, BODYATTACK and RPM, and today she still teaches BODYPUMP. Whether I'd done well in an aerobic warm-up, or completely and utterly failed a BODYATTACK class, she would always tell me exactly what I needed to hear to keep progressing. Kerrie would always boost my confidence and remind me to keep practicing.
"Nowadays I can teach an aerobic warm-up with my eyes closed and I learn a new BODYATTACK release in one day! Kerrie remains an encouraging presence in my classes, always ready to lend me a helping hand and tell me to keep on going.
"I hope that one day I can help another new Instructor the way Kerrie helped me. I want to inspire them and help them to keep going even when times get tough."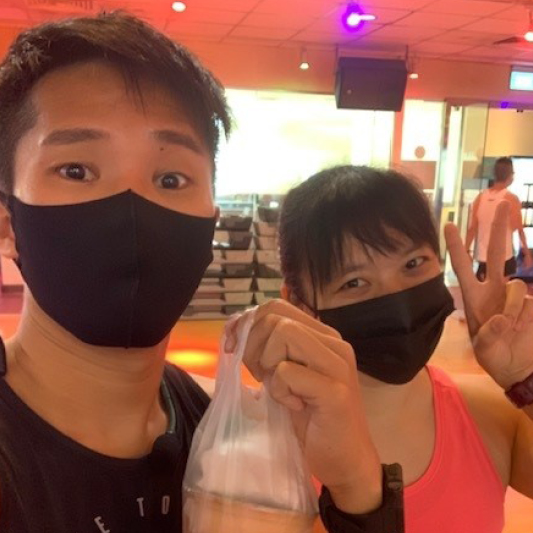 INSTRUCTOR: SIN MING; PARTICIPANT: MICHELLE HO
"Michelle Ho is a die-hard participant of Les Mills classes, especially BODYCOMBAT and BODYPUMP," says Malaysia-based Instructor Sin Ming. "She attends at least two classes a day, and some days she even does four!
"Michelle always strives to be the best version of herself and surround herself with inspiring people. She tells me that my classes make a difference because I never short-change participants, and I ensure that my classes are always challenging and fun!
"I knew we had a special connection when she showed up at the gym for food and drinks just for me! She knows that I have a busy schedule and often don't have time to eat before class. That was really amazing."