International Women's Day, recognized annually on March 8, is a fantastic opportunity to celebrate female achievement. We asked some of our favorite inspirational women at Les Mills to share who inspires them, and the impact they've had on their success.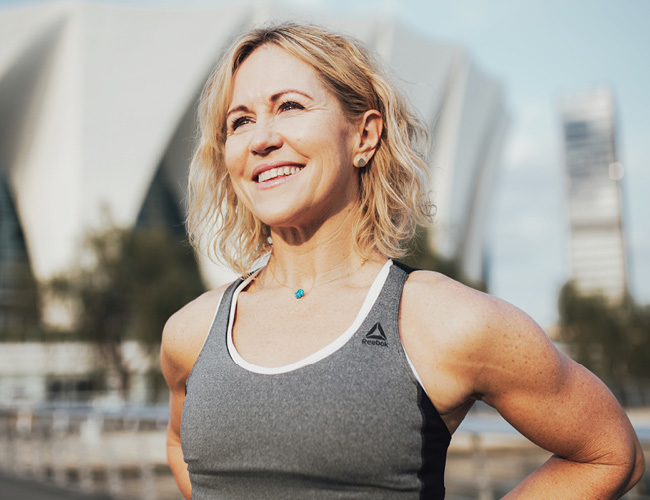 Kylie Gates
"My role model is my mother, who has been the most honest, constant and inspiring person in my life. From a super young age she instilled a belief in me that I could achieve anything and if I put the hard work in, my dreams and wishes could come true.
"She's always honest, which sometimes has meant giving me the hard word to stand up and get on with it… the message I heard was to keep moving forward, never give up and trust myself. Even through the tough times, my mum's belief in my capabilities has never wavered. She believed in me even when I didn't believe in myself, and this has always propelled me forward. To this day, she is my biggest supporter (alongside my husband!) with the encouragement always to stand up, move forward, never give up, and trust myself."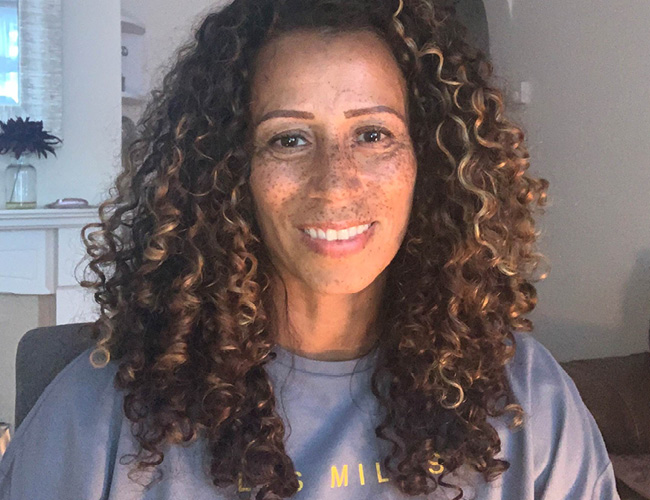 Denice Burr
"One of my fitness role models is an Instructor called Angie [Wilde] who taught at my local club. She was such a character – her classes were unmissable and they inspired my love of exercising in a group setting. She saw potential in me and taught me: how to be challenging without being aggressive, the importance of being prepared for every class, and how to make each person in class feel like an individual. The most important lesson she taught me was not to try to be like her, to be my own authentic self."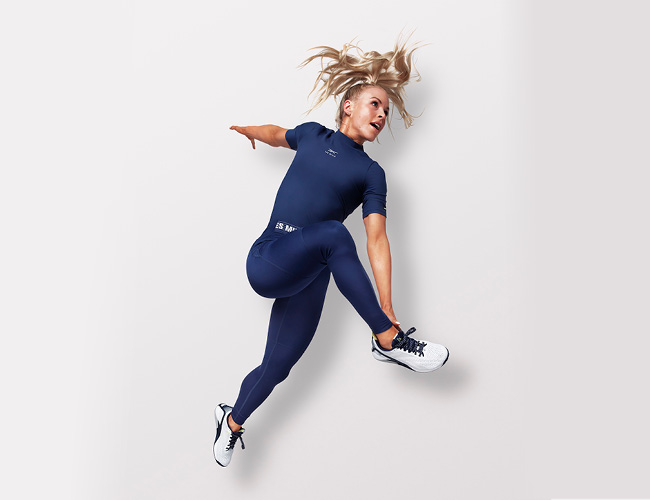 Erin Maw
"My biggest inspiration is my mom. She's a former triathlete, amateur weightlifter, group fitness Instructor, mother of four AND she holds two degrees… she's just incredible. When I was a toddler, she taught me aerobics in our lounge. She inspired my love of music and movement, encouraged me to do gymnastics, and was my first coach for competitive aerobics. She gave me the tools from a young age to excel in a career that is my passion. Her love and belief in me meant that I was never held back by my extremely humble beginnings. She instilled a strong work ethic in me and never let me feel like anything less than a superstar. I would be a very different person, on a very different path, if I didn't have my mom."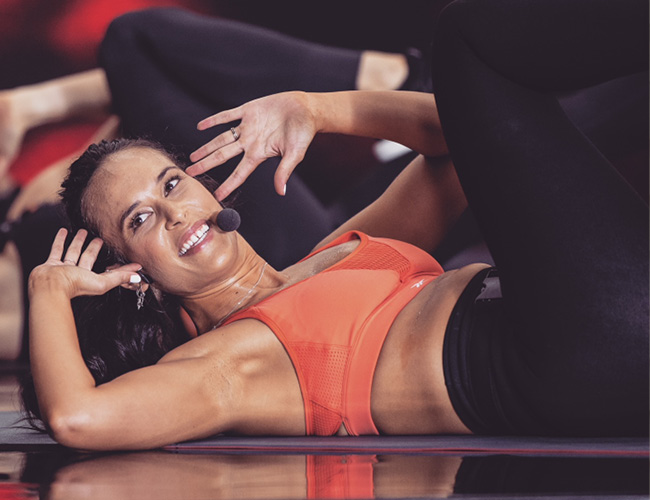 Khiran Huston
"My inspiration is Jane Goodall [primatologist and anthropologist]. She chose to pursue a career that was her passion, despite how niche her research was, because she cared so deeply. She inspired women to challenge barriers, particularly in a field that was predominantly run by men. She became the female inspiration and role model that she didn't have growing up and this taught me that if you can't find the change you seek – be the change, be the cause, be the person who stands up when everyone else won't. From her, I learned that kindness is invaluable. We share this planet and all life matters, regardless the size of the species. She showed me that lessons don't have to be learned in a classroom and if you care enough, you can be the change."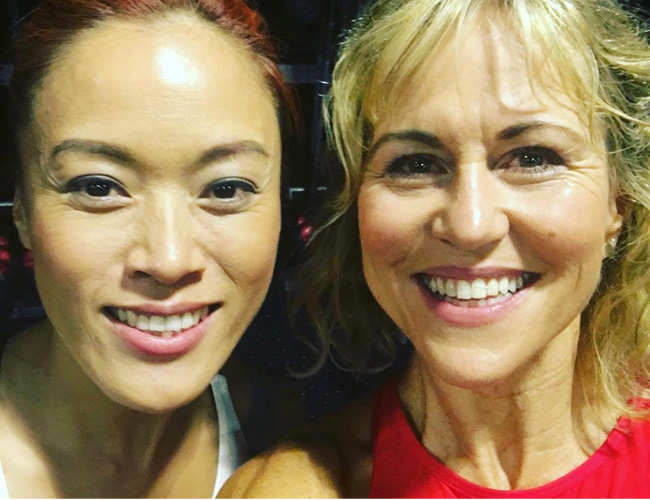 Lunar Lu
"My female role model is Kylie Gates. She is super strong and confident and always her best self. When you are around her, you can just feel the warmth and good energy she creates. She inspires me with her big heart and willingness to share her knowledge. She will guide you through with her wisdom, experience and love until you reach your goals. No judgment. She is definitely my role model."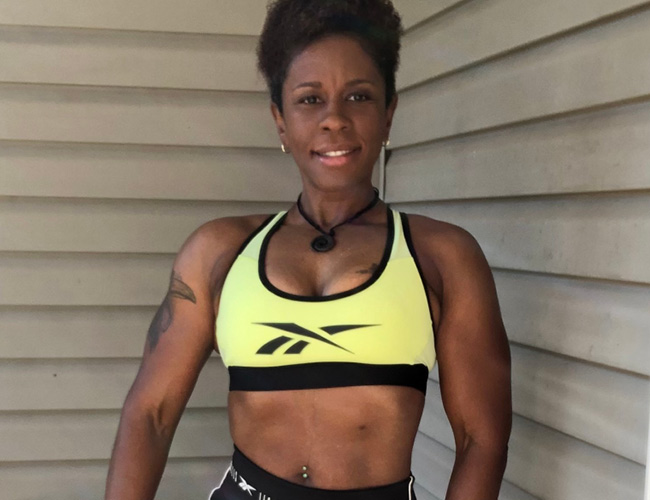 Deidre Douglas
"My female role model is my mom, Bettie. She is a retired principal who influenced me and my community to be inquisitive and graceful, and advocate for all humanity – especially children. I choose my mom because, as a young teacher, she was pivotal in the desegregation of public schools.
"She is an accomplished pianist and community leader. She continues to devote her time in retirement to helping other retirees and members of the community manage life, finances and medical concerns. As a young child, my mom introduced me and my brother to various civic organizations, educational experiences and travel. She is the biggest cheerleader for others in any endeavor that serves to promote the betterment of mankind, and will always help people to maximize and surpass their potential. She is a great editor-in-chief for all written material and served as main editor for my dissertation, challenging me to dig deeper into the literature and explain my concept for all levels of readers. As an influential woman of faith, her leadership both at home and in public set the example for me to do the same in all aspects of life."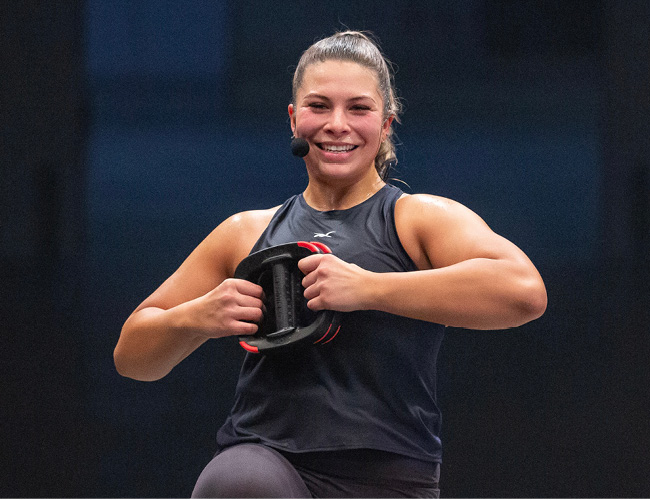 Kaylah-Blayr Fitzsimons-Nu'u
"When I think about my role model, it's never a single person or someone famous. Instead, it's the women in everyday life: my beautiful mum [Carla Fitzsimons], my rockstar clients, women in my classes and every Instructor I see beasting the workout with passion. These women are my biggest supporters, and I'm theirs. I admire their hard work and dedication, which not only makes me want to keep pushing towards my goals, but also reminds me of what really matters in life. All of these women have their own struggles and triumphs, but they still show up to get the job done, whether that's in the gym or in everyday life. They inspire me to do my best, and I hope to do the same for them."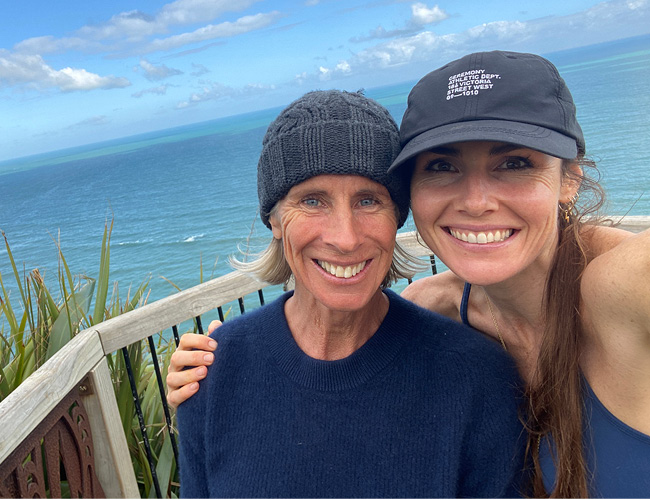 Diana Archer Mills
"My inspiration is my mother, Jackie Mills. She has shown such ferocious resilience through all stages of her life, always placing the success of others and the healing of our world before her personal needs. She has shown me how to truly respect others' opinions and taught me how right it is to stand up for all humans when they have no voice or have been taught not to use it. She's also my person: friend, mentor, wake-up call. Her tenacity and kindness are the most impactful combination of traits I could ever hope to embody."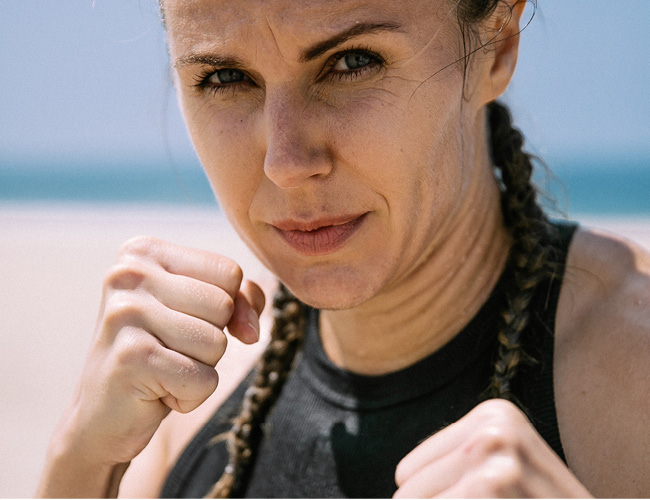 Rachael Newsham
"Of course, my mother is my role model. She is endlessly resilient, loving and a total disciplinarian that kept me out of the majority of trouble that teenagers tend to fall into. She provided me with the opportunities to discover what lit my soul on fire – ultimately leading me to where I am today.
"But as well as my mom, I'd also say all the women that have taken the scenic route on life's journey and not let the storms steal their sunshine. Real is where it's at for me. I grew up in the era of the great Hollywood megastars and musicians being splashed across newspapers and magazines and TV. They always seemed to have these incredibly exciting lives, full of glitz and glamour and good times. Their lives looked perfect. Measuring myself against them, and all the things I've "failed" at, has me full of self-doubt and in a place of low self-esteem and confidence, which is totally rubbishy uselessness! Real women who wear their scars, are proud of their journeys and still have love to give and receive show me that I've not failed: I'm a fighter and I'm brave, which I think is a healthy perspective to have."