Endorfin offers a variety of services for groups or individual training. The youngest customers are about 2-years old and the club promises to offer something for everyone. Endorfin offers some unique and innovative classes, many of which kids and parents can participate in together. From the start of the club, they have offered 4 different concepts for children, BORN TO MOVE® being one of them. The BORN TO MOVE® classes are offered for 2–7-year-olds, followed by fitness classes for teens.
Fitness Classes for Children – age-appropriate content
The BORN TO MOVE® classes are very popular. We have 4 classes per week for the youngest group 2-3-year-old, 4 classes per week for the 4–5-year-old group, and 2 classes per week for the 6-7-year-old group. Each group consists of 20 participants, and they are always fully booked in all age groups.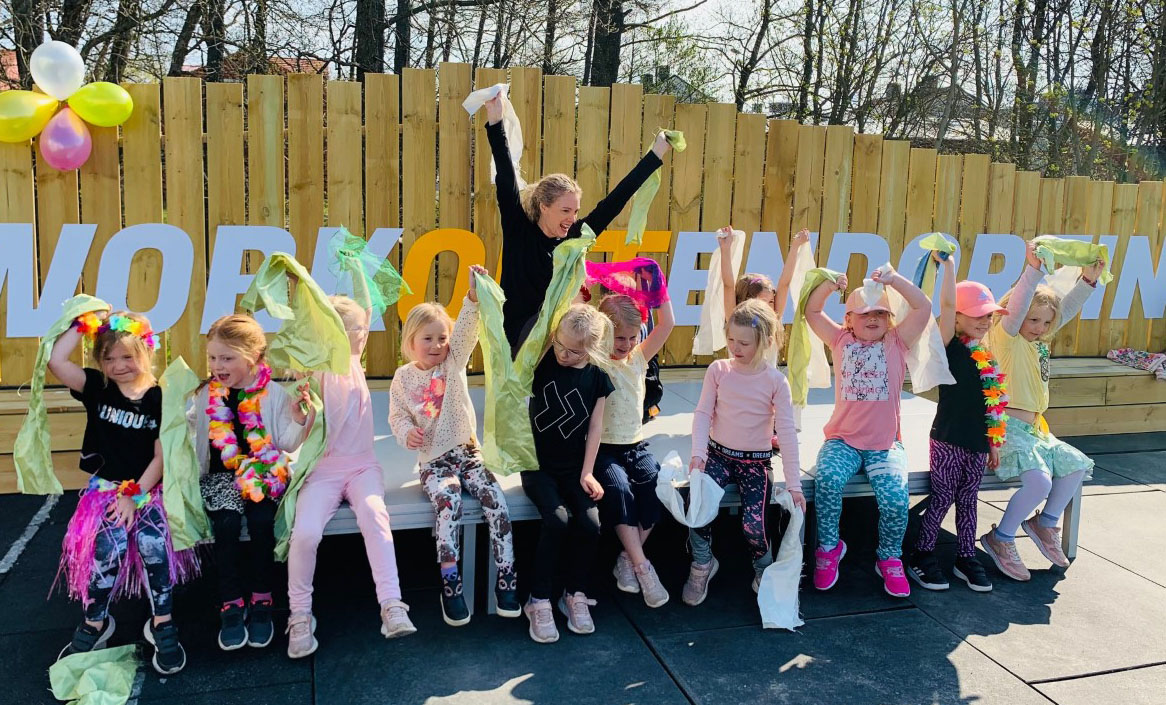 What is behind the Success – how instructors impact the success and marketing tips
There are many reasons why the BORN TO MOVE® classes are so popular at Endorfin. One of the main reasons is the instructors. 3 out of 4 of our instructors have been teaching BORN TO MOVE® since the club opened and we started the classes. The instructors really love what they do, and they teach all the age groups, so the children have a chance to train with the same instructor for many years and they form bonds with them.
We really look after our instructors and support them in anything they need to keep teaching fun and inspirational classes to the children. We also give them positive feedback, we fully trust them and give everyone a chance to make each class their own, even if the program is already choreographed. Our instructors also work as teachers in the local schools and that is really a good tip where one can find future instructors. Our younger age groups all have an instructor and one assistant. The assistants go on to be instructors most often so there is never a lack of enthusiastic people to send to the instructor training. It is also easy to send new instructors to Initial Training and we know the instructor is ready to start teaching the classes right away after the training. Having the Les Mills educations saves my time as Group Fitness manager because I can step back and send them to the education, and I can be sure they will receive high-quality education.
Another factor for the success is that we give our existing groups a chance to book the coming semesters before new customers so basically, we can have a full group even before we start the season. Then we need to of course add more classes.
We arrange a big end-of-season show, party and special events for the children, like a "movie day" or "bring your own teddy day" and the kids really love that. It is really small things that make it special for the children.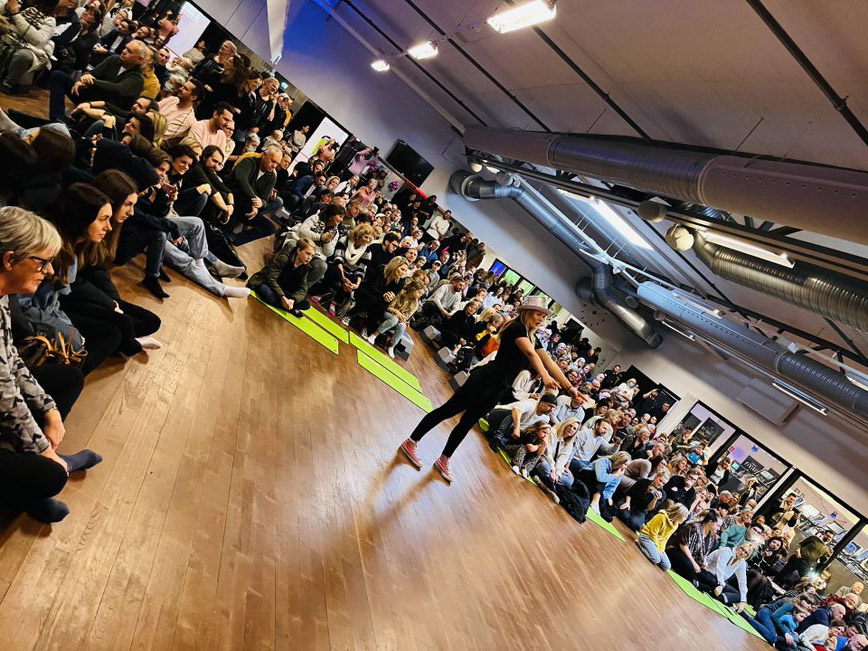 Why BORN TO MOVE®?
The reason why we initially chose to do BORN TO MOVE® classes instead of just designing our own was that we already knew the Les Mills brand and could stand by the same values. We also like that we can really see the evolution of the classes and how they develop.
Club Culture – Future members
With retention being the biggest and most consistent challenge in Fitness Clubs, Simon also pointed out that the members stay as members for longer and the youngest members grow up to become new members and it is all because of the classes they offer to the children.
The children can be just toddlers when they first start going to the club and the children's classes keep them coming well into their teenage years. When they are teens, they start having an interest in the gym and the other group fitness training and they become our members. It is so important for fitness clubs to start the customer journey early and think into the future. Those children that have started as toddlers with programs like BORN TO MOVE® and love it, become members for life.
Simon Nilsson - "It is hard work to make it work but stick to it."
Simon has been a gymnast for 17 years and started his career in the fitness industry as an instructor just over 14 years ago. Initially, he was working as a personal trainer and group fitness manager. He was participating in the group fitness classes when his then manager spotted him and asked if he would like to attend the BODYPUMP® Initial Training to become an instructor and that was the start of his Les Mills career. Simon joined the Les Mills Trainer family in April 2022, and he is now managing Group Fitness and CrossFit at Endorfin.
It is hard work to make it work but stick to it. Even if there are 5 kids in the class, to begin with, the next class will be 7 and so on. Don't give up, keep working on the culture and your instructors and really hold on to them and it will be rewarding for the club and for your members.