FITNESS ENGINEERED
LES MILLS SMART TECH - designed for optimal workout performance.
FIND YOUR DISTRIBUTOR
BETTER RESULTS IN LESS TIME
Working out with SMART TECH equipment means better results in a shorter time. Increase muscle activation, maximize workouts and burn calories faster.
LES MILLS SMARTBAR
THE REVOLUTIONARY QUICK-CHANGE BARBELL AND HAND-WEIGHT SYSTEM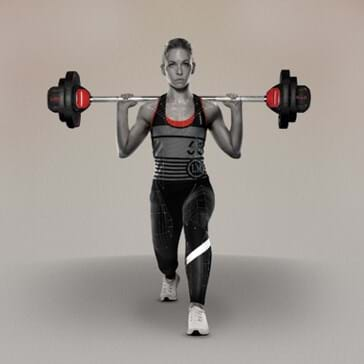 LIFTING THE GAME
Until now, group fitness equipment has been slow to move. Old barbell technology was made for those with time on their hands and feet firmly fixed on the floor. The SMARTBAR™ system has put an end to that. Now transition times are minimized. Workouts are maximized.
The SMARTBAR is like nothing the industry has seen before. Combining cutting-edge ergonomic design with strong and durable construction, it is fitness equipment of the highest quality. You can find out about the SMARTBAR warranty here.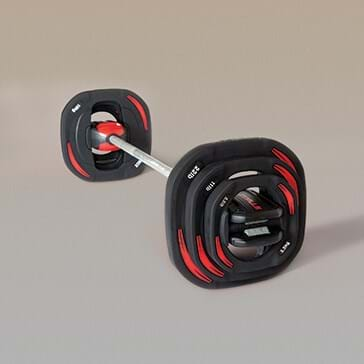 UNPARALLELED DESIGN. UNPARALLELED RESULTS
Unique retractable teeth make plate changeovers fast and seamless, speeding up transitions and helping users maximize their workout. Rotating ends ensure smooth movement, improving form and aiding muscle isolation. Ergonomic handles make the weight plates more like dumbbells. They are easy to grip so users can hold multiple weights in multiple ways, handling heavier weights and fatiguing target muscles. There is also flexibility to increase weights in smaller increments which encourages users to build strength.
It's not only for the group fitness studio, the SMARTBAR is also ideal for use on the gym floor.
LES MILLS SMARTSTEP
THE SCIENTIFICALLY RE-ENGINEERED STEP SYSTEM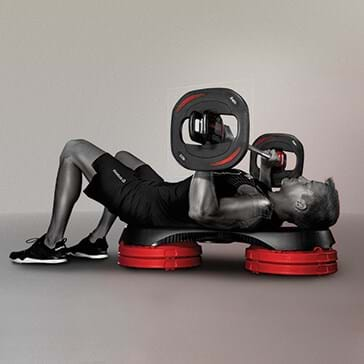 TAKING WORKOUTS TO THE NEXT LEVEL
The SMARTSTEP™ integrates the latest equipment technology and automatically maximizes every workout. Users can leap confidently, lie comfortably and even increase resistance by using the step on an incline.
With improved riser engagement and increased stability the SMARTSTEP makes it easy for users to confidently step (or leap) their way to increased fitness.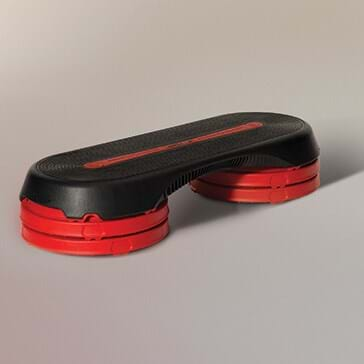 DESIGNED TO DRIVE RESULTS
The riser 'lock in' system makes transitions fast and seamless, so users can maximize their workout. The multi-directional non-slip surface provides improved grip yet remains soft on the back and hands, making push-ups off the step much more comfortable. Visual guides help improve foot strike and positioning, which aids increased muscle activation. Stacking neatly and compactly (without the need for a rack) the SMARTSTEP saves space. It's ideal for use in the group fitness studio, on the gym floor and beyond.
The SMARTSTEP leads the way in high-quality fitness equipment. You can find out about the SMARTSTEP warranty here.
Les mills mbx mat
THE PERFECT BALANCE OF STABILITY, DURABILITY AND COMFORT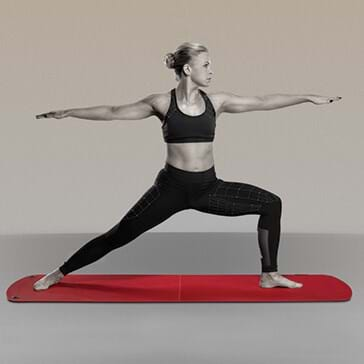 PERFECTLY BALANCED
The MBX MAT™ is developed for an improved exercise experience for both mind and body. Designed as a dual purpose fitness and yoga mat, the MBX MAT is engineered to withstand the rigors of group fitness, while delivering optimal workout performance and a more comfortable exercise experience.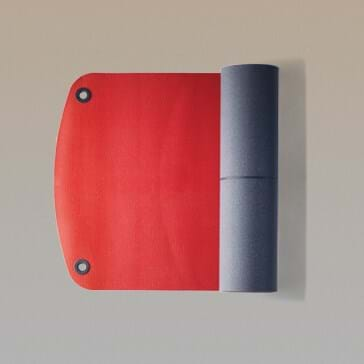 DESIGNED FOR DUAL PURPOSE
Made from environmentally friendly high density eco-PVC, the MBX MAT offers superior grip in both wet and dry conditions. One side gives you optimal balance and stability for yoga based workouts.The other side has an anti-slip coating that keeps you anchored and stable even when wearing shoes.
Body alignment and target zones aid accurate movement to improve workout performance, and the mat folds in half easily to protect elbows or knees for high impact exercise. The MBX MAT can be rolled, folded or hung for compact, easy storage.
Developed to the highest quality standard, the MBX MAT is a fitness and yoga mat engineered to withstand the demanding club environment. Find out about the MBX MAT warranty here.
LES MILLS SMARTBAND
A NEW INNOVATION IN RESISTANCE BAND TECHNOLOGY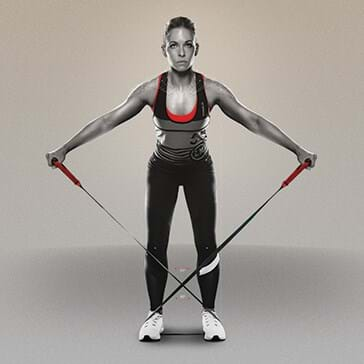 THE STRETCH YOU NEED
Scientifically-engineered to deliver a consistent force increase throughout the extension range, the SMARTBAND™ helps to ensure correct technique is maintained throughout the exercise movement range. Users can execute resistance exercises with confidence and get more from their workout.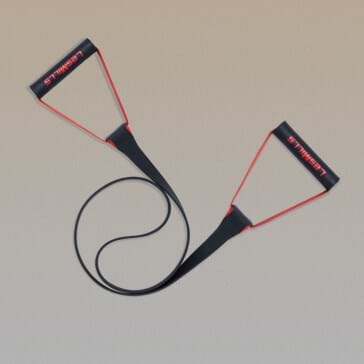 DESIGNED TO DRIVE RESULTS
Traditional bands are made from extruded latex/rubber and are prone to tears and snapping. As workouts get more technical and members focus on functional training, these old-fashioned tubes aren't able to keep up. The SMARTBAND™ is made from an injection moulded thermoplastic elastomer. The combination of this new material and design innovation has enabled Les Mills to reinvent resistance training, providing a resistance tool designed for the intensity and flexibility of functional training.

Durability and functionality combine with the SMARTBAND™. Find out about the warranty here.
YOU SAID IT
LES MILLS SMART TECH FEEDBACK
GET SMART TECH AT YOUR PLACE
GET SMART
GET SMART
To find out more about getting LES MILLS SMART TECH equipment at your facility simply submit your details here.
The form contains errors
{{validation.errorMessage}}