LES MILLS On Demand workouts can be streamed via the Les Mills website or through free apps on your iPad, Android tablet, Android TV, Kindle Fire tablets and Amazon Fire TV.  You can also cast your workouts to Apple TV and Chromecast.
A free 10-day trial is the perfect way to try out the portfolio of workouts. A  monthly subscription is £9.99,  and can be purchased at www.lesmills.com/ondemand. For a special extended trial available to press, please contact press@lesmillsondemand.com.
Whatever your exercise style there's a workout to suit – BODYPUMP™ weights training, BODYCOMBAT™ martial arts, CXWORX™ core training, BODYBALANCE™ new yoga, RPM™ indoor cycling, and SH'BAM™ dance. You can also get the benefits of high-intensity interval training with LES MILLS GRIT™. The workouts are 20-30 minutes – ideal for in-home – and they're scientifically structured to challenge, reward and drive results. With new workouts added every week there's no chance of the dreaded 'exercise boredom' seeping in.
You can also get your hands on the custom-designed SMART TECH equipment for Les Mills' weight-based training options.
Press Releases:
Assets:
High resolution imagery, video content and a logo pack is available. Special, extended trials for Press are available upon request. Please contact press@lesmillsondemand.com for more information.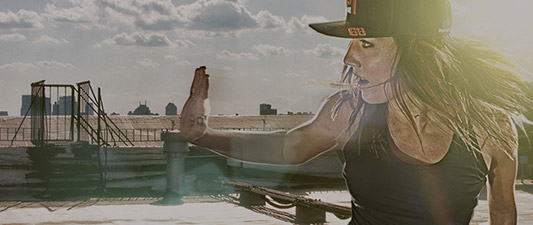 LES MILLS On Demand press coverage:
About Les Mills
We're on a mission to create a fitter planet. Are you in?
Find out more here