THANK YOU FOR JOINING US AT IHRSA 2021
THE FASTEST WAY BACK TO FITNESS WITH LES MILLS!

At Les Mills, we're proud to be leaders in the group fitness industry, providing world-class workouts and products backed by science and innovation. As the fitness industry continues its rapid expansion, the margin between success and failure becomes ever finer. New evidence suggests clubs that can bridge the gap between the digital and physical world and offer members an integrated fitness experience will be best placed to thrive in the future.
How do we know? We've spoken to 12,157 consumers across the globe to map their fitness habits and created the largest Global Fitness Report, which we're excited to now be able to share with you.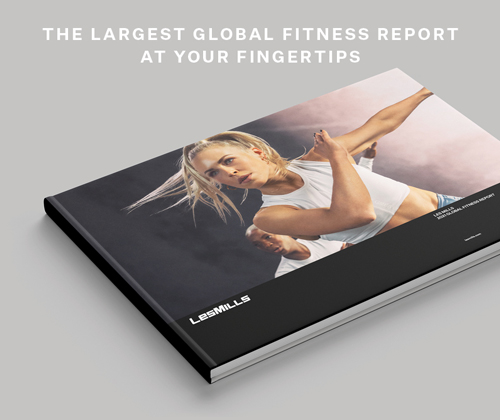 Download this valuable report to discover key insights such as:
The ideal exercise mix for today's consumer
The human factor shaping member experience
The perfect blend of live and digital workouts in the age of omnichannel fitness
To learn about these insights firsthand at IHRSA, please visit our event page to check out our education sessions, workouts and to set up a time to chat.
SEE WHAT CONSUMERS ARE SAYING
Complete the form to download the Global Fitness Report 2021 now.
As a thank you for downloading the Global fitness report, you'll receive 3 months of our ultimate fitness app Les Mills+ absolutely free! With access to 1000+ online workouts, including strength, cardio, HIIT, dance, flexibility and more, see for yourself why it was voted #1 best home workout by USA Today.
Error
{{validation.errorMessage}}