Introduction from Jackie Mills
WHY ADVANCED TRAINING?
Initial Training provided you with the foundations of teaching. Now, transform your state of mind when you teach with Advanced Training skills.
This course has been designed to help you find your strengths as an Instructor and discover a whole range of ideas to grow your teaching. You will learn how to fill your classes and have longevity in teaching as the kind of Instructor you want to be. You will learn how to become a Group Fitness leader, how to be grounded in the essence of your program, and how to enhance the workout experience for your participants. And, most importantly, you will have a renewed sense of pleasure and satisfaction from teaching.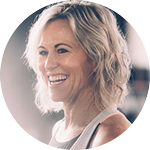 Kylie Gates,
Creative Director
"When you understand your why, teaching becomes more than a job – it becomes something you will go the extra mile for because you are committed to the purpose."
WHAT'S INVOLVED?
Advanced Training is a two-day workshop and is available in both online and live event formats.
This course is all about you! There is no "right or wrong" on this training. Rather, the focus is on you and your personal journey as an Instructor. On this course – YOU set the standard. The secret to finding your next level is within you – and your Trainer will assist and guide your development.
You will have lots of time for reflection and self-assessment. You will present tracks, reflect, develop, watch videos, and gain incredible insights into how to deliver the experience in your classes. At the end of the training, you will be given an advanced training development plan, to achieve your personal goals. You will also have the opportunity to submit a Grade Review assessment video. This will be reviewed to give you your personal grades against each of the 5 key elements. The Grade Review includes feedback with a development plan and your corresponding level.
Instructors are allocated a track prior to the training, which they either present live at the beginning of the face-to-face training or pre-film before the start of the online training. They work with this track over the course of Day 1 to identify how they can integrate the concepts discussed into their teaching.
DAY 1
Welcome and course overview

We discuss the concept of leadership and explore:

What your "why" is for teaching

What your values are as an Instructor and how you can stay true to these values when you teach

What are your "empowering beliefs" that enable you to deliver your best class, and what are your "limiting beliefs" that may hold you back

We explore the program essence and show enjoyment:

What's your enjoyment, and how do you show it when you teach?
Prior to the end of Day 1, Instructors in the online training re-film their allocated track, implementing their Day1 learnings and submit it to their trainer for guidance on their development. Instructors in the live training present their allocated at the beginning of Day 2. Instructors use this track over the course of Day 2 to identify how they can integrate the concepts discussed into their teaching
DAY 2
Welcome

We explore enhancing the experience and connection:

Being present in the class and how to respond to the people in front of you

How do you connect with people?

We explore how to motivate and educate:

The 4 key ways to motivate

How to use intrinsic motivation

Team teaching with the music

Teaching with contrast

How to use external objectives

How you educate in class

Blending the dimensions:

Find out what your natural strength is

Understand how you blend the different dimensions in your class

Wrap up
Instructors in the Live training present their track for final trainer guidance on their development. Instructors in the online training film track post-training and submit to their trainer within a specified time frame.
Whether you've been teaching for six months or 25 years, Advanced Training is the key to breaking through to your next stage in Instructor excellence. You will not only improve your teaching but also gain skills that will positively impact your life outside of fitness.
For questions on this new course, please see our FAQ.
To read more about the evolution of this course, click here.
Becoming a Leader with Kylie Gates
FIND THE FORMAT THAT'S RIGHT FOR YOU
Whether you attend a live event or book one of the online learning program options, you will have access to the same great content!
2-DAY LIVE COURSE
For those of you who love the energy and interaction of a live event, you may prefer to attend the two-day training, where you will be completely immersed in the content and have the benefit of completing the course over a weekend – with the advantage of face to face interactions with a world-class Trainer.
2-DAY ONLINE COURSE
The same content as the two-day live event, the only difference is it's from the comfort of your own home.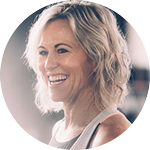 Kylie Gates,
Creative Director
"Advanced Training will provide you with the tools to keep on growing as an Instructor. And when you can provide an amazing experience for your participants, that's when you will fill your classes."
FREQUENTLY ASKED QUESTIONS
All you need to know about Advanced Training