THE ULTIMATE DIGITAL SOLUTION
The world's favourite fitness classes on demand, live stream, in club virtual
✓
On demand classes
Stream our On Demand content to your members through website or app. Your members receive discount and you receive commission £
✓
LIVESTREAM CLASSES
Stream your instructors teaching Les Mills classes live or from your own digital library
✓
VIRTUAL CLASSES
Screen Virtual Les Mills classes in club
Drive attendance and loyalty
With tiered restrictions and further lockdowns for many regions of the UK and Ireland, your members' fitness journey is no longer confined to your four walls. New evidence suggests clubs that can bridge the gap between the digital and physical world to offer members an integrated fitness experience will be best-placed to thrive in the future.
Broaden your timetable and reach more members, with digital solutions both inside and outside your club to ultimately support your live group exercise experience.
85% of your consumers are already working out at home¹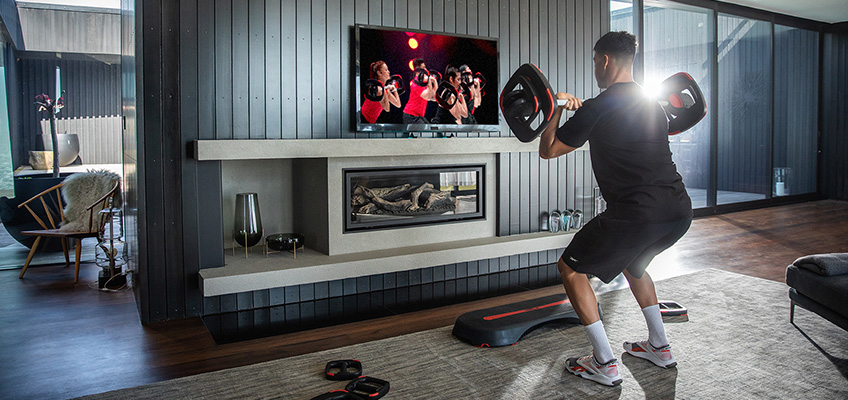 We're now entering a new age of fitness, where clubs are uniquely placed to meet growing consumer demand for a blend between online and offline fitness services.
Digital Fitness Solutions
Your answer to expanding reach in the booming digital fitness space while complimenting your live offerings.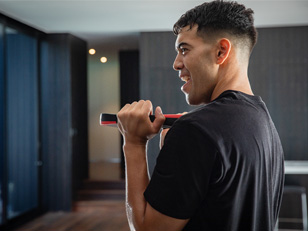 At-home
Boost your revenue with the LES MILLS On Demand Affiliate Programme and integrate as an online option for your members.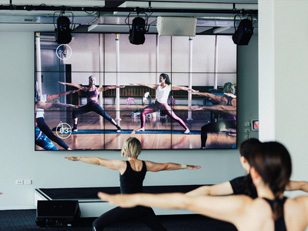 IN-CLUB
Help members work out at anytime with cutting-edge virtual fitness delivered in-studio using your choice of AV.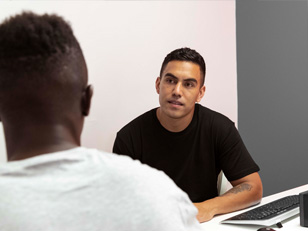 360° SUPPORT
We're dedicated to the success of your group fitness offering, so we provide you with comprehensive 360° support.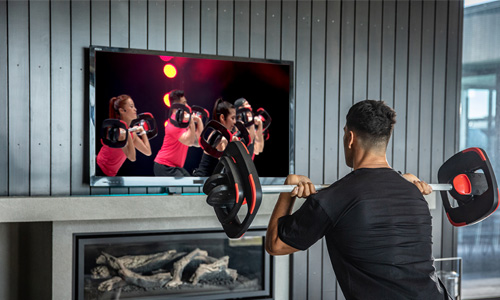 At-home
Integrating livestreaming or LES MILLS On Demand as an at-home workout option for your members increases the value of their club experience. Livestreaming is also a great way to keep your Instructors engaged at this time.
Become an affiliate partner and promote LES MILLS On Demand to your members. It delivers more options for them and offers far-reaching benefits for your business at no cost to you, allowing you to earn in the process.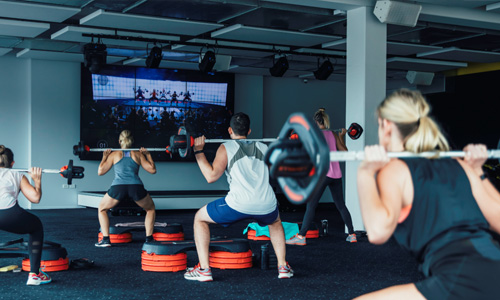 In-club
Expand your schedule with an always-on virtual solution to give your members more opportunity to attend their favourite classes.
Our virtual classes are updated every three months with new choreography and music, just like our live classes. Many are also available in different time lengths.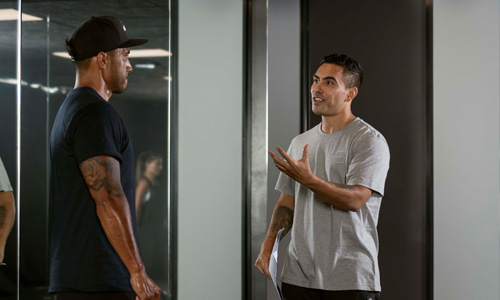 360° SUPPORT
We're dedicated to the success of your digital offering. In addition to at home and in club solutions we'll provide you with:
Implementation and launch support
Access to 3,000+ marketing resources
Ongoing partnership reviews
INDUSTRY EXPERTISE FOR YOU AND YOUR TEAM
As a partner we provide regular case studies, research and insight from around the world to support you and your business.