 UK/IRELAND (GBP)
BETTER RESULTS IN LESS TIME
Working out with SMART TECH equipment means better results in a shorter time. Increase muscle activation, maximize workouts and burn calories faster.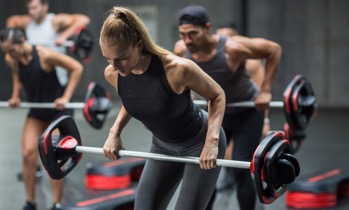 SMARTBAR
The new SMARTBAR™ and weight plate set has been re-engineered for new levels of performance. Its cutting edge technology allows for faster, smoother weight plate transitions with no need for clips to hold weights in place.
56% of participants say the quality of equipment used for BODYPUMP™ has an influence on whether they choose to continue their membership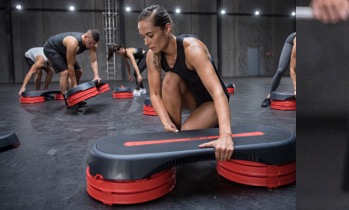 SMARTSTEP
Users can leap confidently and lie comfortably with the SMARTSTEP™. Visual guides improve foot strike and positioning, which increases muscle activation and results. The SMARTSTEP stacks neatly and safely without the need for a rack.
100% reported SMARTSTEP bench response was 'just right' when tested vs other steps.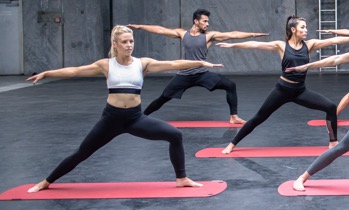 MBX MAT
The MBX™ Mat is designed for an improved workout experience for both body and mind. Developed for dual functionality, it offers superior balance, stability and grip while delivering a comfortable training experience for both yoga based workouts and high impact training.
71% participants agree that the quality of the equipment has a big impact on the workout they get in a group fitness class.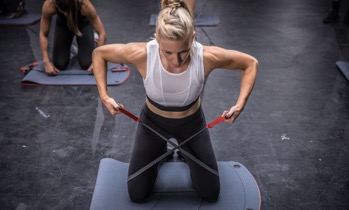 SMARTBAND
The Les Mills SMARTBAND™ is a durable and functional resistance band. This new innovation in resistance band technology is scientifically-engineered to deliver a consistent force increase throughout the extension range. Made from injection moulded thermoplastic elastomer, the SMARTBAND eclipse traditional latex/rubber bands that are prone to tears and snapping.
MORE ON SMART TECH EQUIPMENT
GET SMART AT YOUR PLACE
To find out more about getting LES MILLS SMART TECH equipment at your place simply submit your details here.
Error
{{validation.errorMessage}}