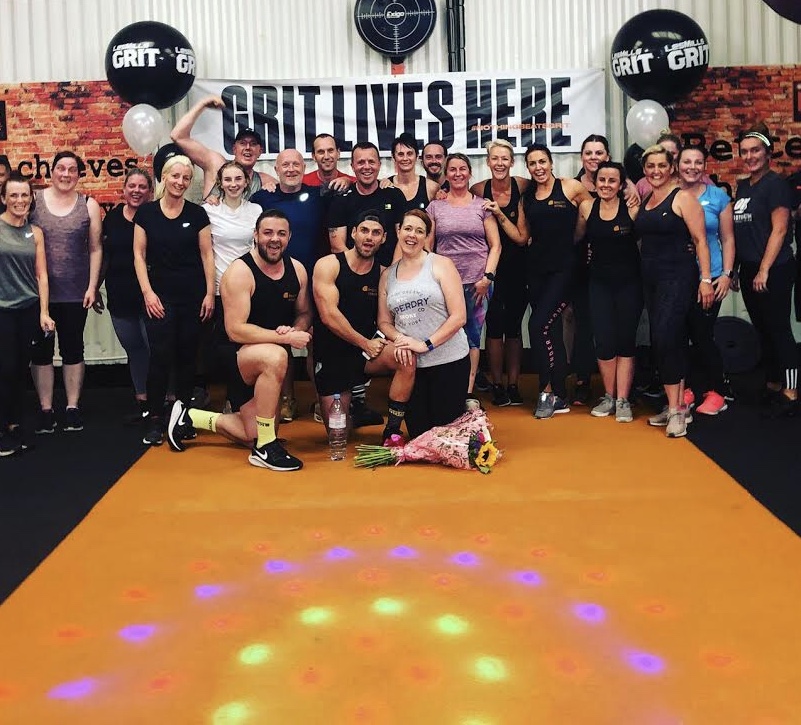 Inspire Fitness gym owner Barry Gouldsbury would describe his facility as a friendly, caring place; where no matter what your fitness background, you will always feel at home.
Barry decided to invest in LES MILLS programming for his facility because of the variety, safety and science involved. "I know how much Les Mills invest in the safety of their club partners and that their programmes are scientifically proven to have the most positive effect on the body and just how amazing they really are!" Barry said.
Inspire Fitness is a class-based gym with 100% of members joining to attend group exercise. Therefore, when they added LES MILLS GRIT to their timetable, they knew they had to do something special.
Barry decided to host a launch event to showcase the very best LES MILLS GRIT had to offer their members and also as an opportunity to invite non-members down to experience a class.
PROMOTION OF THE EVENT
Leading up to the event, Inspire Fitness used social media to promote the launch, using a hashtag countdown and #NothingBeatsGRIT as well as sharing LES MILLS GRIT videos and printing leaflets downloaded from Brand Central. Barry states, "We love Brand Central, we use it all the time to download marketing assets to promote our classes, it's got everything you need."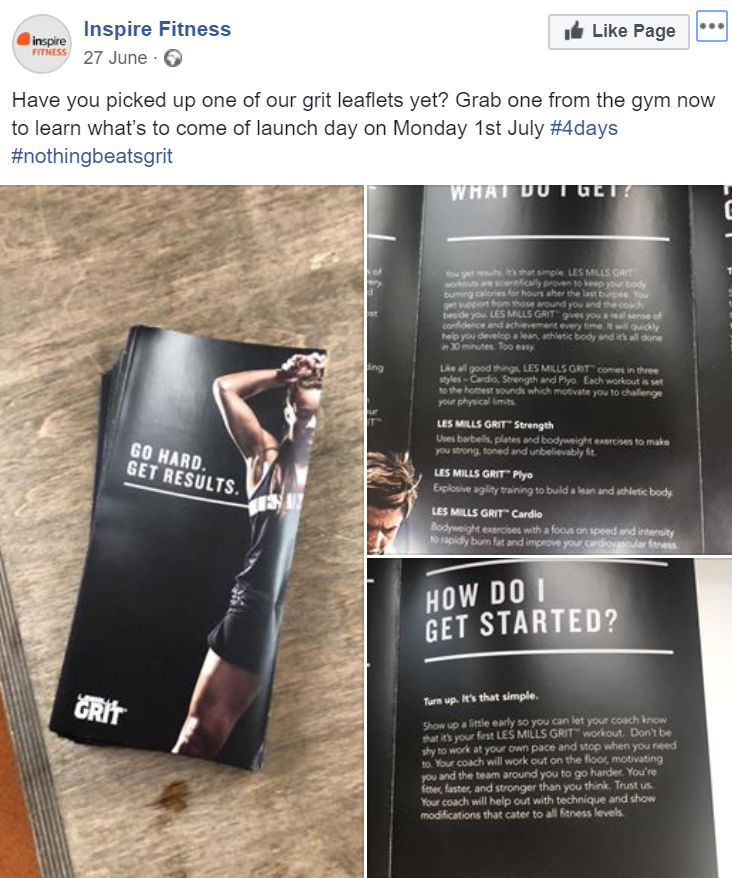 Inspire Fitness printed LES MILLS GRIT leaflets available from Brand Central
THE LAUNCH
On the day of the launch, Inspire went all out, with branded balloons, pop-ups, and even LES MILLS GRIT cupcakes! With a huge 'GRIT LIVES HERE' banner, the artwork also available from Brand Central, the stage was set for a great workout.
Some of Inspire Fitness' top Instructors then delivered a Masterclass of the latest LES MILLS GRIT Release to over 140 excited members.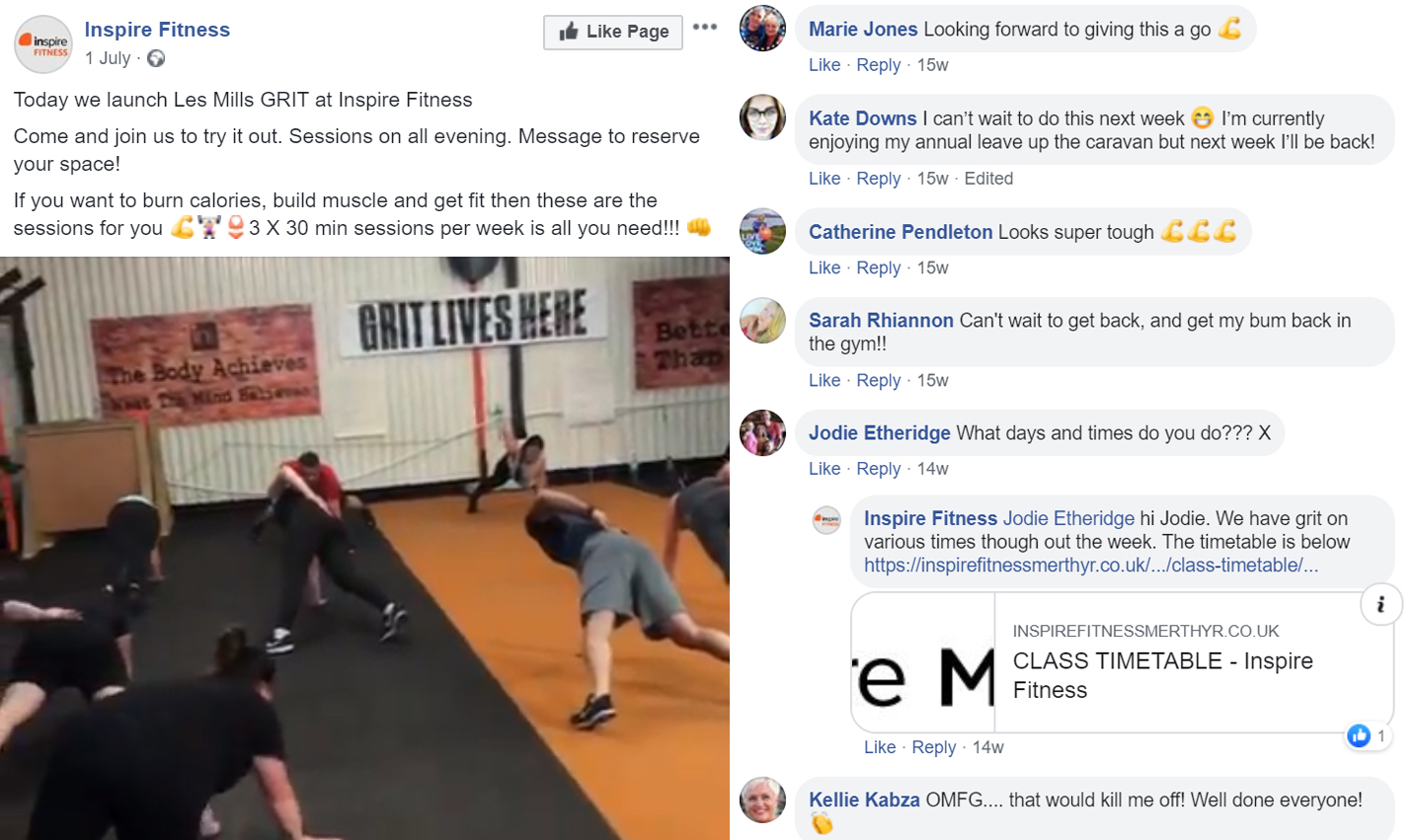 Inspire used their Facebook Page to promote the event and engage with members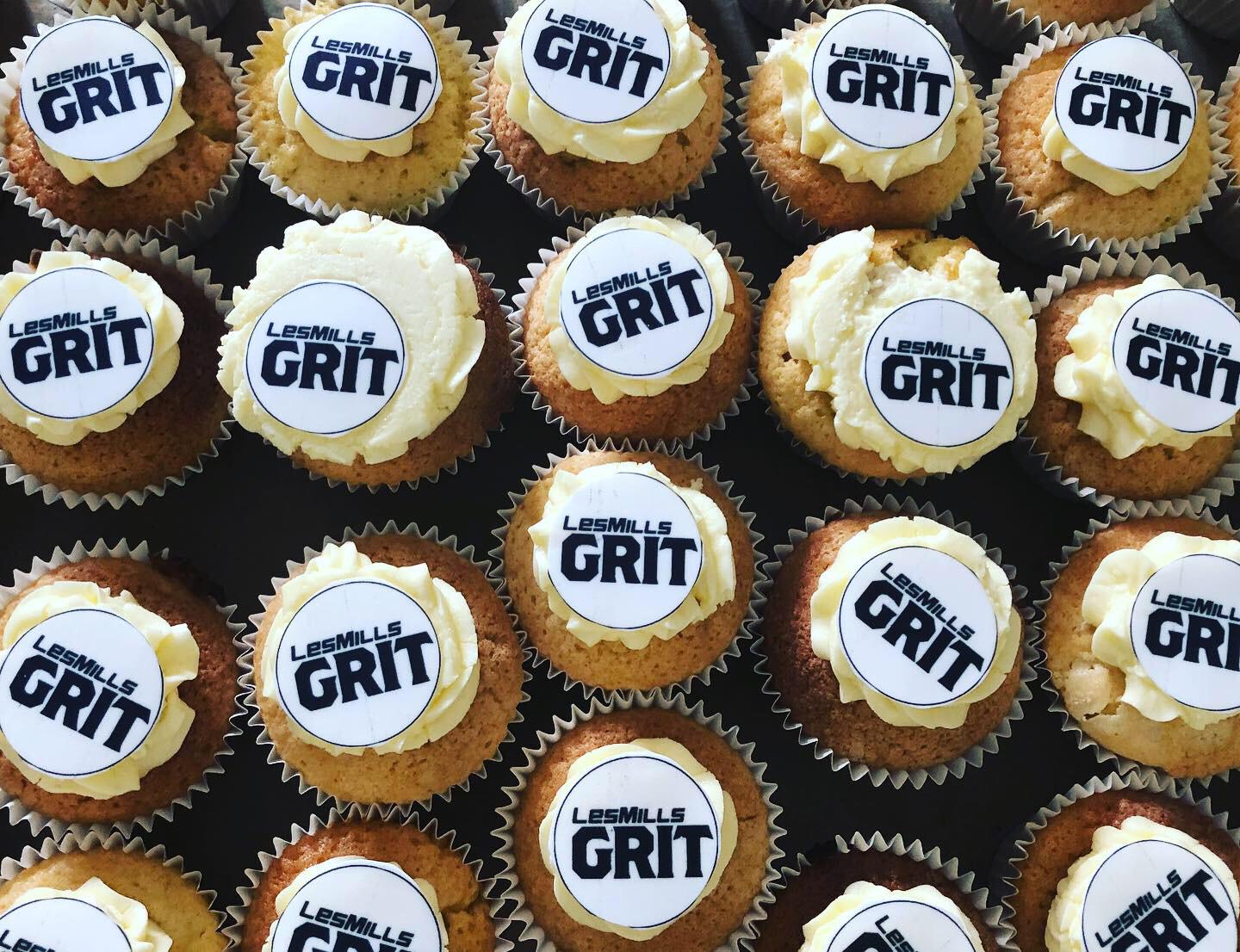 The launch was complete with LES MILLS GRIT cupcakes
THE RESULTS
Since the launch, Inspire Fitness have had their best two months in terms of membership. Their overall class attendance is up 45% as well their new members up 45%.
"We've seen an outstanding result in only two months, we now have over 400 members and counting!" Barry reveals.
60% of their timetable is now accounted for by Les Mills, with 15 fully packed LES MILLS GRIT classes a week and waiting lists, sometimes booked up to four weeks in advance!
Barry states, "We have people travelling 20 miles to come to our LES MILLS GRIT classes, there's definitely a buzz around it. There's also been a change in new members joining of all ages as a result."
The launch event was such a success, Barry plans on doing the same every quarter when the new workout is released, as well as for new programmes they take on.
They have also recently invested in LES MILLS SMART TECH equipment. "I decided to purchase the SMART TECH equipment because if you have world class programmes in your gym, you need world class equipment to complement it" Barry states.
Click here to learn more about adding LES MILLS GRIT to your timetable.