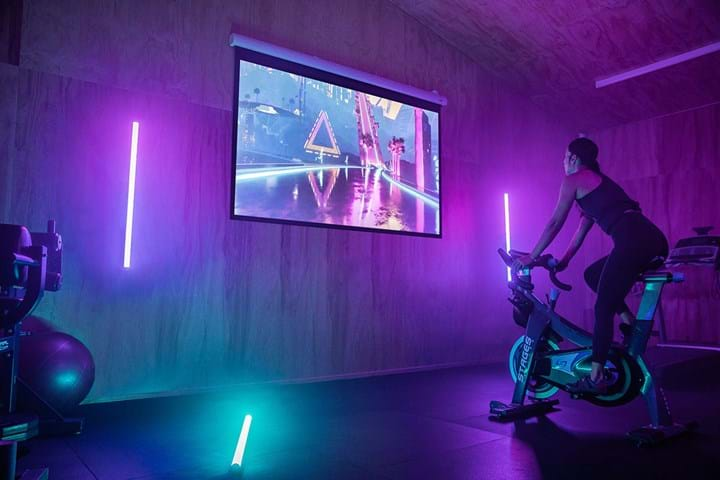 As a consistently high performer and a mainstay of IHRSA's top 50 gyms list, The Atlantic Club in New Jersey – owned by the legendary Patricia Laus – is one of America's most celebrated fitness facilities, with a proud heritage stretching back over 40 years.
But as the pandemic struck in March 2020, the senior team realized the club's future would be under serious threat if it didn't use the crisis as an opportunity to make wholesale changes to its offering.
"Digital transformation was something we'd been working through for a while and as COVID struck, we knew it needed to be now or never," says Kevin McHugh, COO of The Atlantic Club.
"One of the most important strategies that health, fitness, and wellness clubs need to employ is to expand their reach beyond the traditional bricks and mortar to provide members with a total wellness solution. This was our chance to execute."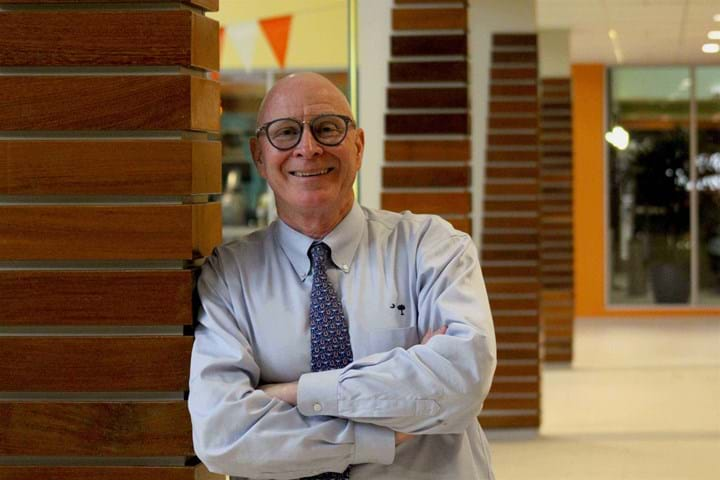 Building on a legacy
While determined to undergo a significant transformation, the team also wanted to stay true to The Atlantic legacy and build on what they already had across the two celebrated sites.
The 6,000-member main club is part of a 44-acre campus, encompassing the health and wellness center, one of the largest day spas in the US, a mammoth sports complex, and a private school. The operator's second site is a boutique-style 33,000sq ft urban site, offering fitness, aquatics, and a spa to its 3,000 members.
With lockdown creating an urgent need to digitally connect with members and help them stay active and engaged, sourcing content and delivery tools were top of the agenda. The team introduced the Smart Heath Clubs app as a single ecosystem for members to stay informed, make bookings, and access workouts, while turning to existing partner Les Mills as the source of content.
"It was a real learning experience as we mapped out what remote delivery would look like and how best to provide workouts to our members," explains The Atlantic Club's Marketing Director Kristin McConnell.
"In those early days, the workout content from Les Mills was a god-send for getting us up and running. The workouts were hugely popular among members, with almost 1,000 unique users making use of the content.
"We knew we eventually wanted to add workouts hosted by our own recognizable Instructors into our Smart Heath Clubs library, but we also needed to keep the premium Les Mills content to provide that blockbuster workout experience members had come to love."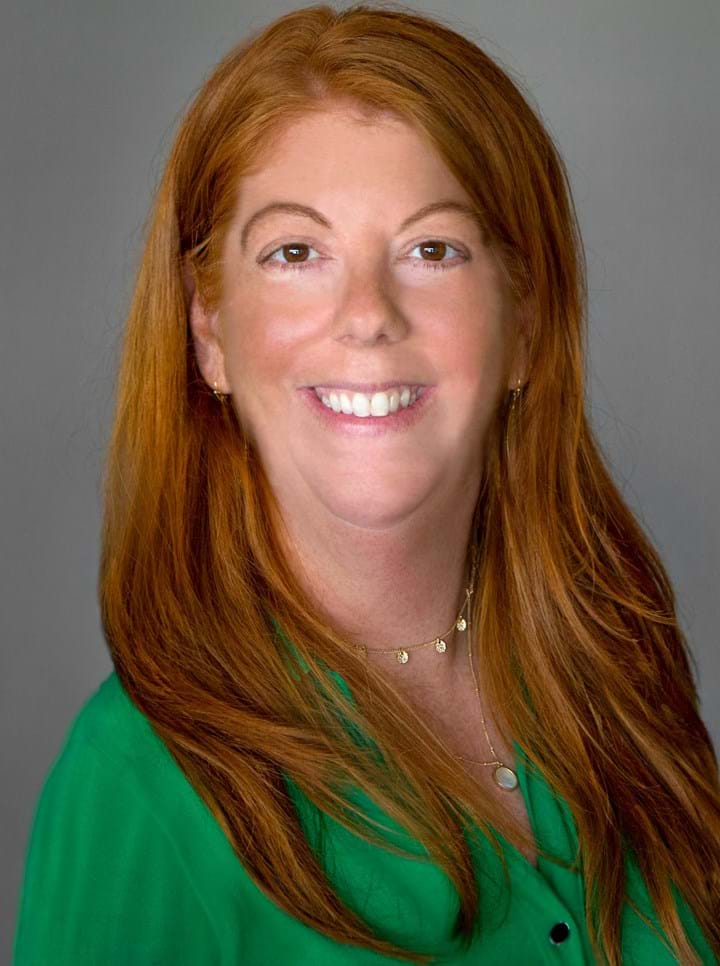 Facility facelift
While lockdown saw the members getting stuck into home workouts, the team made use of the empty facilities to transform the in-club experience.
Mindful of the need for social distancing when they could reopen, the team transformed the 22,000sq ft fieldhouse on the main campus into a vast free weight and functional training area. They also transferred their 35-bike cycling studio into the gymnasium to support social distancing and converted the old space into a top-of-the-range virtual cycling studio with a new sound system and 75-inch screens.
"We decided to double down on virtual fitness and create two dedicated studios with the help of Les Mills," says Kristin.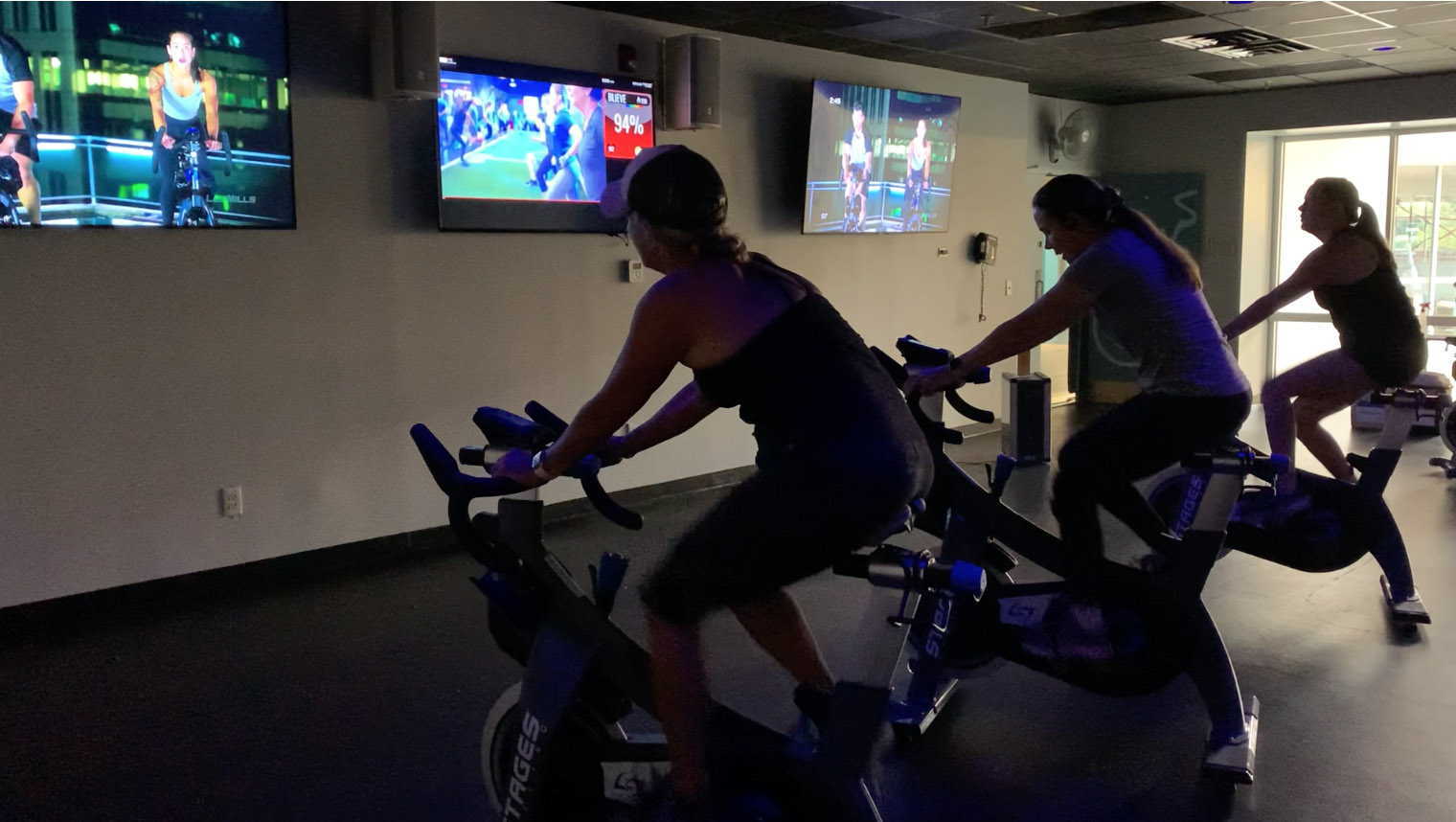 "It's been vital to our recovery since reopening, particularly when we've had lower staff numbers and needed to augment our timetable. Members can take classes all through the day and try out new workouts before taking the plunge into the live versions. We haven't started tracking numbers yet as we want to make it as frictionless as possible for members to try – but the reviews from them have been fantastic."
***********************************************************
Member testimonials
Jackie says: "I'm a big fan of the virtual classes and so are a lot of new members. They help you get a good workout whenever suits your schedule and offer the chance to try something new. The Les Mills classes are really well-produced, dynamic, and pacey. The lighting, backgrounds, and music are very good. but the real strength is the Instructors – the way the classes are team-taught and the energy they share is really motivating for home workouts."
Margo says: "I love Les Mills – I take the virtual cycle classes 5 days a week. The instruction is on point, the Instructors are motivating, and the music is what sells the program! Even though I'm cycling almost every day, I never get tired of it the repetition."
***********************************************************
Omnichannel offering
Adding virtual and at-home components to The Atlantic Club's already-strong live group exercise timetable has been a key part of the operator's transformation towards an omnichannel strategy that supports members 'beyond the four walls'.
"A big part of our omnichannel offering is ensuring consistency of quality and member experience, however they choose to work out with us," adds Kevin.
"Incorporating Les Mills content into our app means all of our members can enjoy world-class workouts 24/7, wherever they may be. And for the full club experience, they can enjoy the same classes with a live Instructor in our beautiful and spacious group exercise studios. Or they can take a virtual class – it's entirely up to them."
The initial success of home workouts during lockdown is something the club has carried forward since reopening – with many members jumping at the chance to bolster their club visits with home sessions to keep up the exercise habit and extract full value from their membership.
***********************************************************
Member testimonial
Allison says: "Having the flexibility of doing classes at home when I can't get to the gym makes me feel like I'm not wasting a single day of my membership. The value of my membership extends now both in and outside the club – and this works for me. As a busy mom carting the kids around, my days don't always turn out as expected. But now I don't have any excuses to miss my workout as I can do them anytime that suits.
***********************************************************
Bright future
Having emerged from lockdown with an enhanced digital offering and exciting new components of the club space, The Atlantic Club team is now fully focused on driving its recovery and re-introducing members into the live space.
"We had an amazing June after the mask mandate lifted, with lots of members delighted to be back in the club and doing their favorite workouts again," adds Kristin. "Right now, we've got about 60 percent of our members back in the club, while the others we're able to support with their home workouts. Our omnichannel set-up means we've got all bases covered – whatever happens in the future."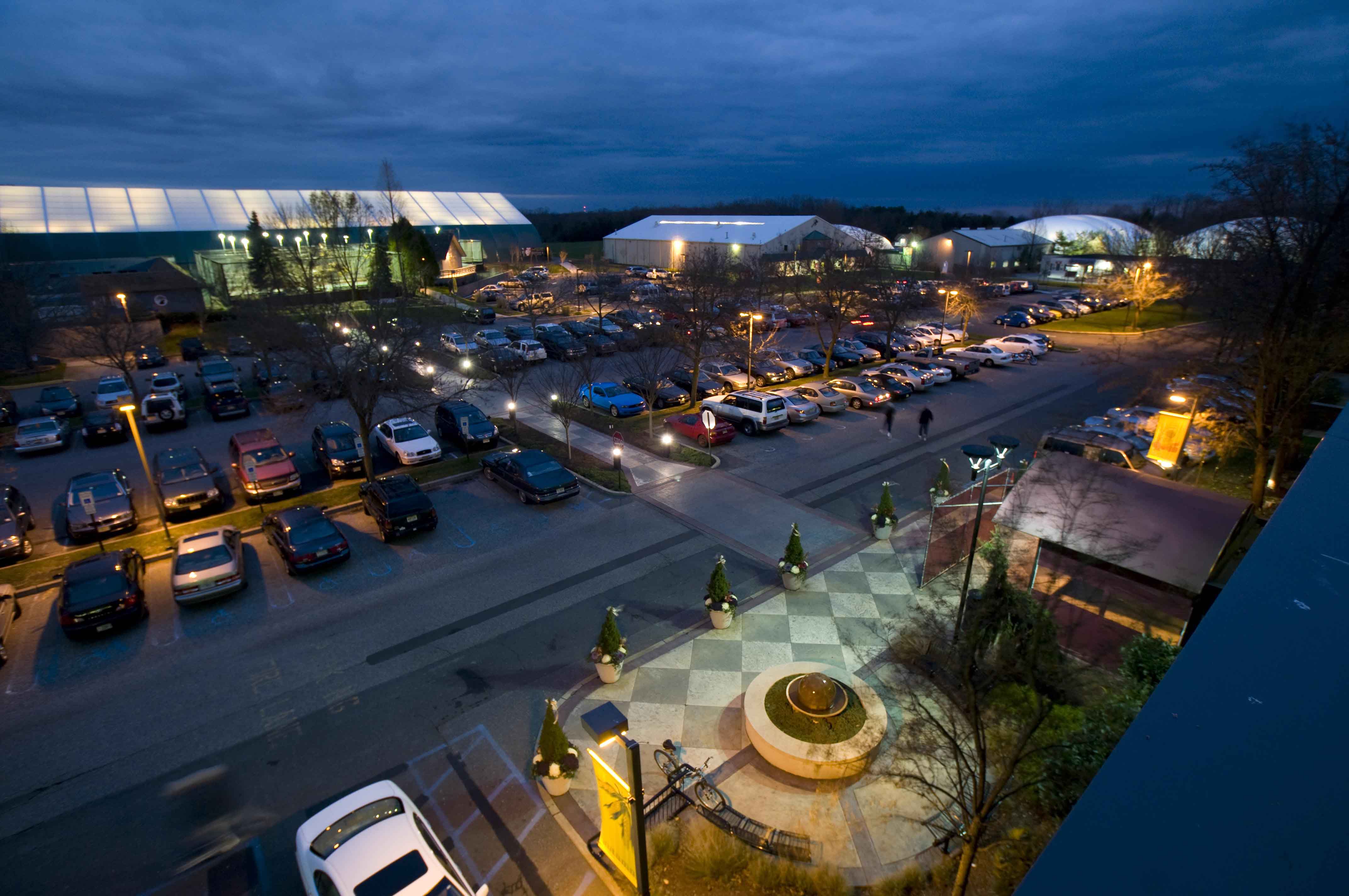 For Kevin McHugh, The Atlantic Club's transformation has been about staying open to new ways of thinking and treating technology as a friend rather than an enemy.
"Ourselves and other leading clubs must continue to do a better job maximizing the live in-club experience – which is our USP – as well as providing an outstanding range of digital options for when members can't make it to the club and educating on how to get the most out of them," he concludes.
"The leading health and fitness clubs of the future will provide a full omnichannel solution to members – Les Mills and the Smart Heath Clubs app are helping us to achieve this goal."
LEADING YOUR CLUB BACK TO FULL FITNESS?
With the fitness landscape changing fast, we've gathered products, resources and education that will help you thrive through reopening and beyond.
GET FIT FOR THE FUTURE