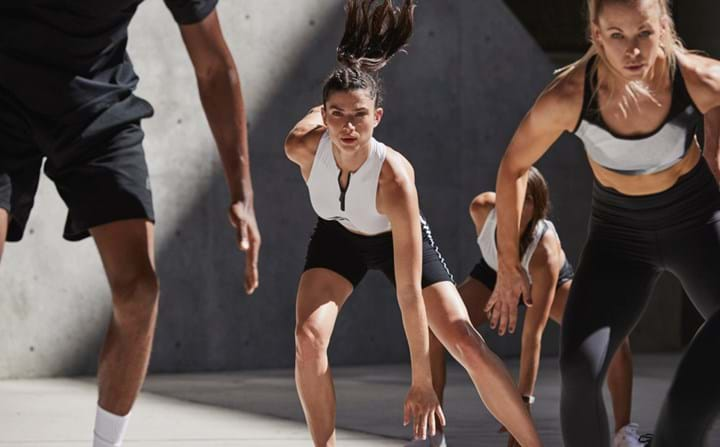 When Health, Fitness and Performance Manager Zak Evans first joined King's College London there was only one gym across their five campuses. Now, thanks to university investment over 2 and a half years, gyms are present in 3 of the 4 main campuses, with Group Exercise visits accounting for 25% of all site visits.
Les Mills joined King's College on their journey in 2017 and is now accountable for 60% of their class timetable. After introducing BODYPUMP™, which proved to be their most attended class across the whole business, they decided to add more Les Mills programmes to their timetable.
LES MILLS GRIT Cardio/ LES MILLS GRIT Strength/ LES MILLS GRIT Athletic are high-intensity interval training programmes that King's College decided to add for their member base, of whom 75% are Students, 15% Community (Alumni, Staff & Partners) and 10% External. Although Zak Evans initially had reservations these were soon overcome.
"I was concerned at the beginning due to its high impact, but I know participants are able to take it at their own pace. King's is also an institution about proving a transformative experience with a word class service and offering Les Mills classes plays into this perfectly" he says.
After deciding to add LES MILLS GRIT, King's College then needed some Rockstar Instructors to teach it. Instead of reaching out to external LES MILLS GRIT Instructors, they decided to upskill existing coaches with in-house Initial Module Training from Les Mills.
This was important to the university as they often get asked 'what makes them different from budget gyms?'
"Our people are what separates us from the rest, we like to invest internally, upskill our Instructors and identify areas to grow as the university and facility evolve." Zak says.
This in-house training took place three months before LES MILLS GRIT™ classes began and was an opportunity for continuous professional development for the current instructors and was a tool which allowed new coaches to feel part of the team. 11 Instructors attended, all of whom were either King's Sport management or coaches from King's College London.
"I had heard of LES MILLS GRIT training from friends in the fitness industry. They either were freelancing class Instructors or gym owners who found the series was a great addition to their respective businesses." King's College Instructor Jonathan Doone explains.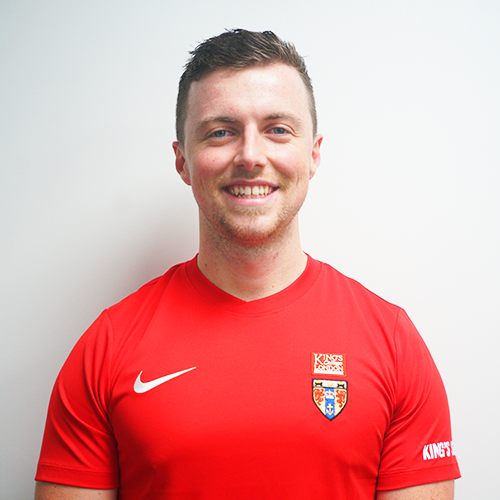 Jonathan Doone,Kings College Instructor
The course packed a lot of content into two days. The training was taught using a 'layer system' which enabled Instructors to coach the exercises through clear, concise points. Layer 1 was all about the 'set up' to each track and the exercises included the ability of the Tutor to utilise both verbal and visual cues. Layer 2 built upon the previous layer to further increase the range and technique during each stage of the class. Layer 3 allowed participants to celebrate and motivate everyone in the room by adapting what they had learnt to each individual.
Participants were also taught about different learning styles that could be used in a class environment to not only encourage the entire class but also individuals who need that extra push.
"The layer system that Les Mills used gave me the confidence to teach in a style that was different to my own. The course was intense physically; without the camaraderie and motivation from the other coaches on the training days, I'd have really struggled" says Jonathan.
"The tracks and notes provided really take the difficulty out of normal preparation. It also has created more free time for me to focus on writing programmes for gym clients. Going through the LES MILLS GRIT training has vastly improved my teaching style and allowed me to adapt the layer systems to other classes that I teach." Jonathan adds
Since adding LES MILLS GRIT to the King's College timetable Instructors have seen class attendance increase.
"I personally have noticed an increase in LES MILLS GRIT classes I have taught. Members enjoy the format of each class; the cues/challenges allow for consistent improvement as they keep building upon their previous workout. They also enjoy the classes because they are full body HIIT in half an hour. I've also noticed that attendance has increased across the board." Jonathan says.
King's College track bi-weekly NPS data from their members. These are collected via online forms and through member engagement when leaving classes and the gym. Members are asked 3 questions which then create an NPS report. Since King's College London launched LES MILLS GRIT programming they have been delighted to see their NPS has increased by 8 across all gyms.
"Through implementing LES MILLS GRIT and developing our expert team, as well as working on the feedback of our members, we have been very impressed with our rising NPS scores - It's jumped +8 since implementation!"
"LES MILLS GRIT has proved a hit with our Gen Z members who make up 75% of all our participants and we've seen Group Exercise attendance rise in all classes as a result." Zak says.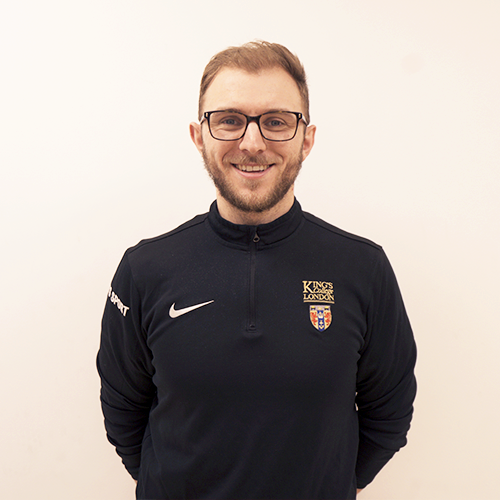 Zak Evans,Health Fitness and Performance Manager