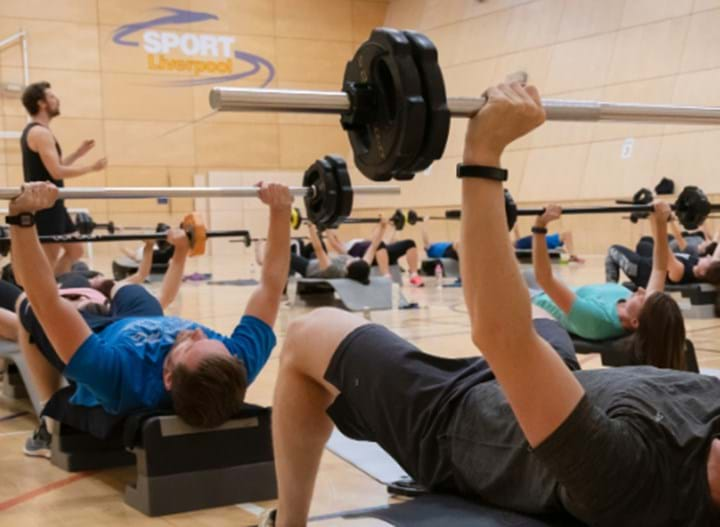 As the academic year still carries obstacles of cancelled social events, online lessons and living alone, inevitably students have suffered from stress and loneliness. In fact, a survey for the National Union of Students (NUS) says more than 50% of students reported their mental health has declined since the COVID-19 pandemic began. Many of the 4,241 students surveyed in November 2020 say they have suffered stress, loneliness, anxiety and depression.
The well-being of their students was at the forefront of Liverpool University's concerns when the pandemic started in March 2020. With no digital fitness offering in place and immediate restrictions that left students confined, in a matter of weeks the University had launched Les Mills On Demand Affiliate as an immediate solution to keep their students active.
The initial Les Mills On Demand trial gave students 60 days free access to over 1000 workouts across 13 programmes at the click of a button. Hundreds of students began to utilise the trial in April 2020 and have since subscribed with an affiliate discount through Liverpool University, regularly using the platform to aid their fitness goals at home.
On average, the students of Liverpool University use Les Mills On Demand three times a week with BODYPUMP, BODYBALANCE and BODYCOMBAT the most popular workout choices. The addition of a digital fitness platform enabled students to train anytime and anywhere, with 12,000 Les Mills workouts completed during the pandemic.
"The Les Mills classes have been amazing. They've been such a help throughout lockdown, not just for my physical health but also from a mental health perspective. I would've been lost without them!" Student, Liverpool University
The Office for National Statistics found that young people aged 16 to 29 were twice as likely as the over-70s to be experiencing loneliness in the pandemic.
The physical health benefits of exercise are well-established, but it's increasingly recognised as a key pillar for supporting mental health as well. Within the wider University sector, Les Mills partners have utilised the LES MILLS On Demand affiliate scheme to provide high-class online fitness solutions, with over 170,000 workouts completed by students across the UK since the pandemic began.
"Thank you for the Les Mills Online classes. I don't know how I could manage without them!" Student, Liverpool University
New-generation yoga program BODYBALANCE has proven to be a particularly popular programmes with University students for staying well during the pandemic. Recent research indicates that regular BODYBALANCE™ classes can help banish the lockdown blues, increase sleep quality by 15% and boost mental health.
The study found that participants who incorporate regular 30-40-minute sessions of this specialist stretching and meditation into their daily life experience significantly improved sleep and cardiovascular health, better recovery from mental and physical stress, and enhanced positive feelings.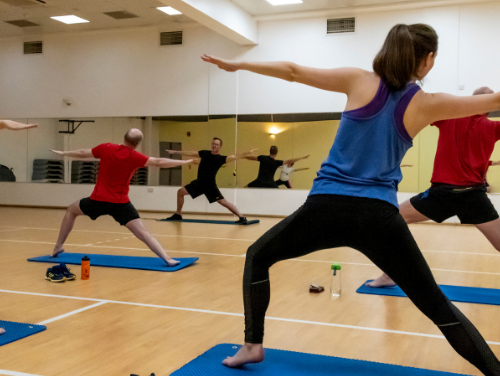 Liverpool University is now able to support students beyond its campus with world-class workouts such as BODYBALANCE. With minimal integration needed the LES MILLS On Demand affiliate programme provides an easy digital solution to engage students but also provides additional revenue.
"I have found having access to these workouts at home great for my physical and mental health" Student, Liverpool University
The reach and convenience of digital workouts has been key to supporting students through the stresses of university life. The 2020 Les Mills Consumer Survey showed that 77% of people cited mental health and stress relief as two reasons for exercising. Rebecca Goodwin, Sports and Fitness Centre Supervisor for Liverpool University says "We have to make changes forever from this now and use this as an opportunity to adapt and grow our fitness provision, moving forward we'll definitely keep an online offering for the students."
"We're even looking at how we can adapt other fitness services online, such as initial consultations with our fitness advisors, and we've also set up livestreaming for Les Mills classes in lockdown with over 26 online classes per week."
A ClubIntel report into the post-COVID fitness landscape concludes that fitness providers "seeking relevance to Gen Z and Millennials need to commit to providing virtual fitness content", as these demographics were the biggest consumers of digital offerings during lockdown and say their ongoing provision will be the most important factor in them returning to their facilities post-pandemic.
Will 'blended training' become the norm post-pandemic as we see gym workouts and at-home sessions combined? It's certain that universities will need to remain in sync with their students' new found habits and methods of maintaining well-being, with digital fitness solutions at the forefront of evolutionary changes from COVID-19.
READY TO DOUBLE DOWN ON DIGITAL FITNESS?
We've worked closely with leading clubs around the world to develop a suite of new digital solutions to help future-proof clubs by expanding their reach in the booming online fitness space
GET FIT FOR THE FUTURE