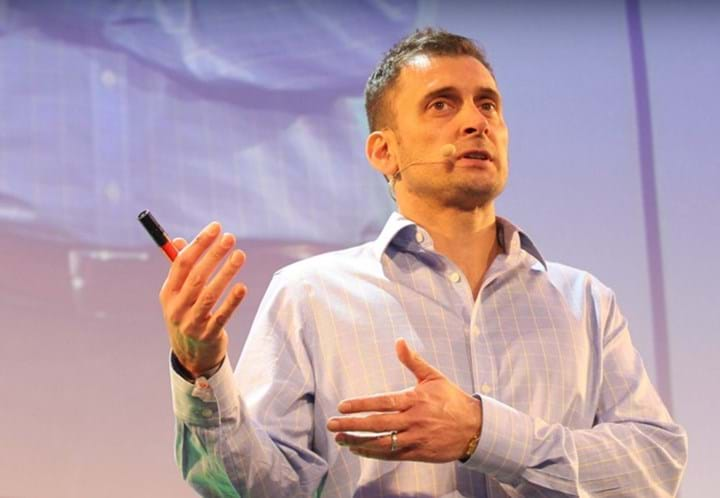 Les Mills: What does it take to become a performance psychologist Jamil?
Jamil Qureshi: It certainly hasn't been a conventional path! After a spell playing County Cricket in the UK with Gloucestershire, I studied psychology and founded my own company dedicated to helping people drive meaningful change. As time wore on, my client list grew and I've worked with world-leading brands such as NASA, Coca-Cola, Microsoft, HP, AMEX and Deloitte. I've also been a performance psychologist to elite sports stars competing in the Ryder Cup, Premier League, Formula One racing, and The Ashes, helping six sportspeople to reach number 1. I've always loved the variety of these roles and that's a big part of my personal life as well – I'm also a trained magician, a stand-up comedian and an aspiring guitarist with a love of Johnny Marr from The Smiths.
LM: What parallels can you draw between success in sport and business?
JQ: As human beings, all our hopes, fears, anxieties, and desires are the same. I have never thought of myself as a sports or business psychologist. I think everyone can perform better. The parallels are really based on the idea that for any of us to act differently, we have to think differently – whether that's about your skill to score a free kick or ability to shape a great customer journey. By changing the way we think, we change the way we feel, and ultimately the way we act.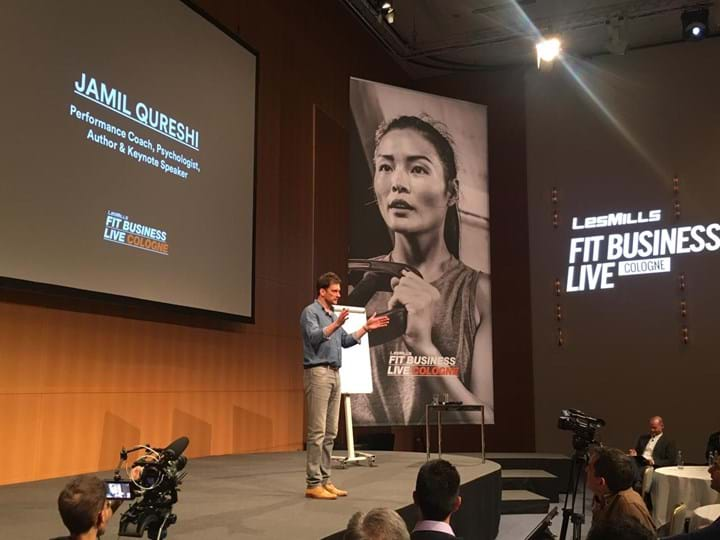 LM: How can this be applied to drive success?
JQ: It's not easy. Whether in business or in sport, one of the hardest things to do is to convince people that the world they are experiencing, is merely a reflection of their own attitude towards it. Greater success can only come from new perspectives and a shift in our belief system. The world is not as it is, it's as we are, and too often people are inhibited by our belief systems. A famous experiment with five monkeys helps to demonstrate how all too quickly we succumb to a pack mentality of limiting beliefs, that's why it's so important to encourage our unique thinkers – or rogue monkeys – to pursue a fresh approach. The future demands us to be different, so this presents an opportunity for greater connectivity among our teams – more chances to talk to others, share knowledge, ideas and debates to optimise performance.
LM: How do you encourage people to think differently and consider new possibilities?
JQ: Through gamification! We must take away the existing parameters that we believe hold us in place, and play the game of 'what if' more often. What if we had an unlimited budget? What if we had no budget? What if we gave this away for free? What if we charged for this? All great journeys start with a question. Move outside of what currently holds us in place to create new possibilities. About 40% of what we do as humans is driven by habit alone, so we have to take a conscious effort to break the shackles and ensure our reaction to an event isn't carried out on auto-pilot.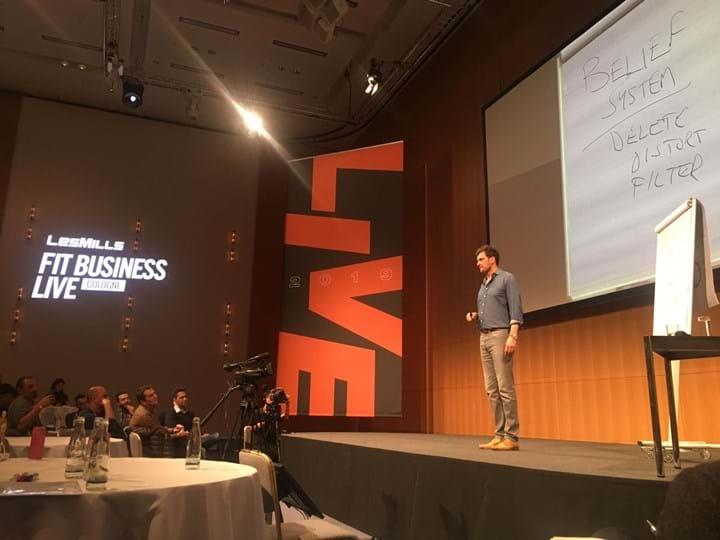 LM: To innovate requires you to lead, how can companies empower their people to act as leaders?
JQ: It comes back to that mindset shift and a series of decisions around how your team choose to act: are they busy or productive? Transactional or transformational? A lot of this stems from the messages and languages that you use to engage with them. Positive instructions are key, telling people to do things, because they tend not to hear the don't or do not. For example, if I say to you "don't think of a white bear," what's the first thing you're going to think of?! It also comes down to encouraging ownership and responsibility. The most engaged and productive people tend to be those who own and are accountable for their part of the business, whether they're working in the weights room of the boardroom.
LM: Where do companies typically go wrong in trying to apply this?
JQ: You've got to keep it simple, because too often the message becomes lost in the medium or in a sea of corporate buzzwords. I specialise in 'psychology on a post-it'. I ensure that the best change techniques are packaged and delivered in digestible chunks which are simple to understand and more importantly easier to use. Whether it's been in sport or in business, this has always proved the most effective approach to eliciting long-term performance change.
The other thing to consider is that the necessary change might not come overnight. For me, success is about making a new connection between two things that were previously unconnected. If you take two parallel lines destined to never meet and you're able to shift the direction of one line by just one degree then you're putting them on course to eventually connect. The journey to success is nearly always incremental, and the bigger the company, the more you have to stick at it.
Jamil Qureshi is one of today's foremost practitioners of performance psychology and is an expert in high performance.
He has worked with world-leading brands such as NASA, Coca-Cola, Microsoft, HP, AMEX and Deloitte, as well as elite sports stars competing in the Ryder Cup, Premier League, F1, and The Ashes, helping six people reach number 1.
He has lectured widely at business schools in the US, UK and China through Ashridge, Fordham Business School and Qing Dao University. For more info, visit: https://www.jamilqureshi.com/