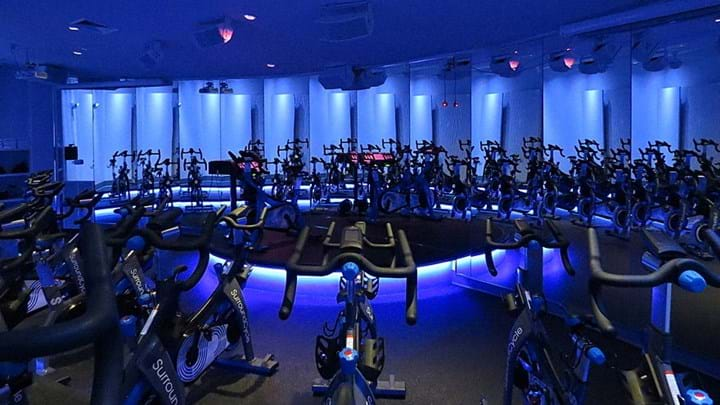 Barbara, tell us a little bit about how you got started?
Criticism is why I have a company today. In 1992, I first took an indoor cycle class to increase my foot speed at tennis. At the first pedal stroke I fell in love – not because of the bike, but rather the combination of music, sweat, and exhaustion which created a psychic space where I could unplug mentally. One day, the Instructor didn't show up and I volunteered to teach the class. I thought: 'How hard can it be?' And let me tell you, that was the hardest thing I've ever done in my life! Teaching a class and being in the class: two different things entirely. Afterwards, a guy looked me right in the eye and said, "That's the worst class I've ever experienced."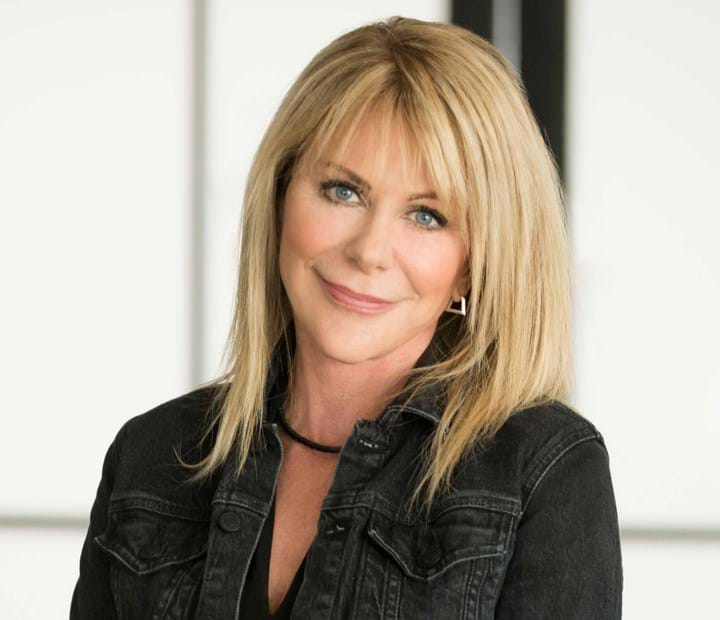 Not the best start then?
No, the opposite! The same guy said to me: "You should get certified. When you know what you're doing, you'll have confidence." So, I signed up for a Spinning certification in 1994 and began honing my skills, and observing poorly designed, inadequate cycling studios which lacked emotion and the tools Instructors need. I understood that the environment had to be conducive to holding the audience in the palm of my hand. I approached a local gym owner and said: "I'll make a deal with you. Let me remodel this space and I'll put a dedicated cycling studio inside the gym. And if your membership does not double in two years, you don't have to reimburse me." And it worked!
How does the process of designing a studio begin?
It starts with asking my clients 'What do you believe?' Understanding your brand's belief is the foundation for design. We really tap into the mindset. We design studios as a vessel to hold what's important. You've got to know why you are opening. That's the same no matter what your facility is like. It's like opening a coffee shop just because you like a cappuccino – it won't work. Success in one area of fitness doesn't mean you'll be a successful studio owner. Spend time exploring what you believe and why. Do you believe Instructors should be elevated? Will you arrange bikes in straight rows? Will your brand accommodate only one Instructor or three? Do you believe a recumbent bike should be included for non-able bodies? These are just some of the questions that define your brand, and it's important to know every meticulous detail. I'm a big believer that consistency breeds success but knowing what makes you consistent is where many studio owners fail.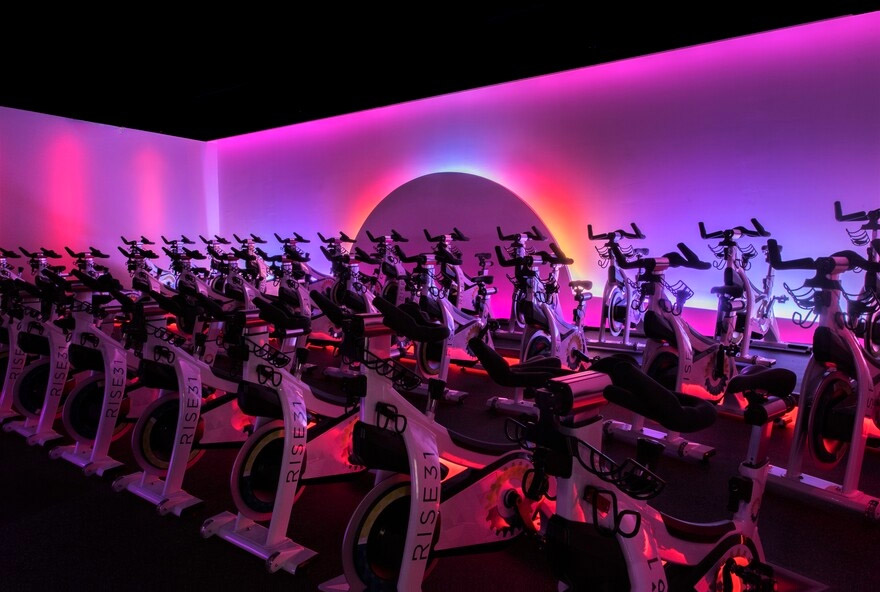 What does a great studio need?
Music matters. It unifies Instructors and participants. A great studio is so much more than a place to put bikes. It's like a Broadway musical, it needs showmanship, a great soundtrack, and articulation. You don't just show up. It's well-prepared and creates lasting memories. And of course, all of that is led out by the Instructor. An Instructor who is popular and is filling classes is someone people will go out of their way to see – much like a Broadway star. If you're really good, you can teach in a cardboard box on a pogo stick and people will find you.
If you could recommend just one thing that guarantees a great studio experience, what would it be?
It's pretty simple: teach one class. Operators should experience firsthand the enormous skillset required for teaching: multi-tasking, musicality, articulation, creativity, athleticism, technical expertise, and extraordinary talent combine to make each class memorable. Like a well-rehearsed stage performance, professionals make difficult things look seamless and easy. The vast amount of preparation required before and after each class is often underestimated. Group exercise classes are rehearsed and polished to perfection where nothing is impromptu.
What are the principles of good studio design?
Consistency. The most insignificant features of your studio are often the most important to clients, and a "hit or miss" attitude will undermine your success. Policies you deemed important when you opened – such as greeting clients by name – are part of your brand and not an option. Know why every design element is part of your plan, make every detail intentional. For example, do you think it's important for your Instructor to be able to move between bikes during class if they need to coach participants individually? Or will you prioritize maximizing the floor space with as many bikes as can fit in? Don't dismiss things like columns as problems – less-confident exercisers often gravitate towards them as a buffer, and the 'lone-wolves' like columns…not everyone wants to be a front row, "look at me" rider.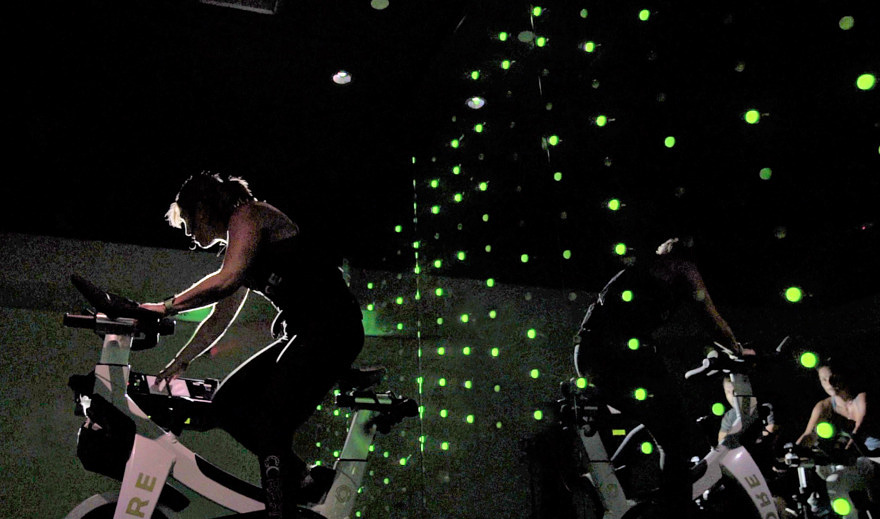 What other industries can fitness learn from?
So many! Journalism, marketing, and graphic design for a start. Studio owners must learn to love what words mean. An appreciation of language, typography, messaging and meaning is essential. Next time you're shopping, pay attention to the brands on the shelves. It's fascinating to understand the art of luring the consumer with language and ideas. Words are powerful, and they help to create intrigue. And so, when you think about your class or your studio, it's the same – creating that curiosity about what's coming next. It's this mindset that triggers momentum, which is essential for a healthy business.
FIRE UP YOUR FOOTFALL
Ready to inspire your members and drive additional traffic through your front door? Check out our studio design guide to take your space to the next level, and a host of other cheatsheets for motivating members on Marketing Studio.
GET THE GUIDES