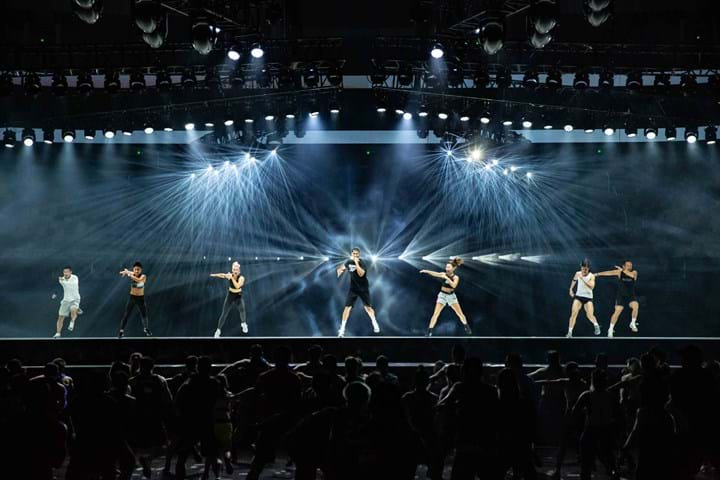 It's often said that one of the biggest mistakes the fitness industry ever made was offering group fitness classes for free, because it caused clubs to overlook the value of group fitness.
Many an operator has dismissed group fitness over the years because it shows up as a cost on their Profit and Loss Statement, rather than a revenue stream like personal training. But that of course, only tells half the story.
The boom in group workouts over the past decade – aided by the rise of boutique fitness and the emergence of new technologies – has helped shift the dial on this debate and most clubs would now agree that group fitness is a key component of their retention strategy. After all, you have to sell a heck of a lot of PT to make money if you're losing half your members each year.
Yet still, the sense remains for many that group fitness is a cost to manage and a hygiene factor, rather than the key to sustainable profit growth.
What if that wasn't the case? What if packing the studio was the secret to long-term success and helping your club make headway in the online fitness space? For many of the world's most successful clubs, it already is.
A thriving group fitness offering can form the backbone of member retention and acquisition. It can even become a lucrative revenue stream in its own right. Here are 8 simple steps to make your group fitness offering into a profit powerhouse:
1. Map out the bigger picture
One of the first steps to realizing a highly profitable group fitness offering is to identify how much revenue group fitness (both live and online) is contributing to various areas of your business. It may not yet have its own income stream on your P&L, but you can almost guarantee that group fitness accounts for a significant proportion of other streams.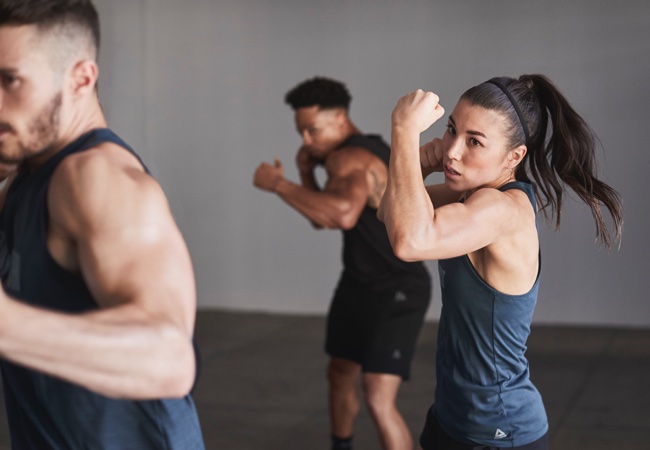 A study by the ukactive Research Institute in 2018 found members who do 3 or more Les Mills classes per week stay with their club for 50% longer than those who don't do classes – equating to an extra 9.8 months of dues per member. In other words, the members who were doing regular group fitness classes had twice the lifetime value of gym-only members.
For Christian Mason, Managing Director of the Virgin Active SE Asia portfolio of 14 clubs, group fitness is a key pillar of his member retention strategy, as well as helping to drive acquisition. "Group fitness is enormous for us. We're sitting at 60 percent penetration rate for group exercise across our membership and that's so important for our broader product offering.
"Personal Training is pretty strong for us, but group exercise is the best retention tool in the business. We know members who do group exercise visit the club more often, refer more friends, and give us the best NPS scores. It's very short-sighted to see group exercise as a cost base. It's a revenue driver because it's about the reputation of your club. The pull factor of being able to attract rockstar Instructors – you can't put a price on that."
2. Digital workouts
Clubs that were quick to adapt to the challenges of lockdown made smart use of existing group fitness solutions available to them to quickly ramp up their digital offering to members.
According to a May 2020 ClubIntel report, three-quarters of the world's clubs offered access to livestream group fitness classes or on-demand offerings, either through branded club apps or by teaming up with a partner. LES MILLS+ was the most popular third-party option, with 31 percent of clubs choosing the platform to keep their members active and engaged, along with Les Mills livestream options.
Many clubs took advantage of the 60-day free offer of access to LES MILLS+, which enabled members to continue the Les Mills group workouts they love doing in their facilities – and have since moved onto the LES MILLS+ Affiliate Program. This means clubs can support their members' entire fitness journey by providing home workouts via LES MILLS+, whilst receiving a share of the revenue for each sign-up. So they add a world-class digital component to their member offering, while also unlocking a handy extra revenue stream.
It's a combination that members are keen to maintain even when their clubs are back to full capacity. Among new trialists of LES MILLS+ who took up the 60-day free offer through their club during lockdown, 82 percent would like to continue using the service via their club if they can receive a discounted rate (like that available through the LES MILLS+ Affiliate Program). Across all fitness markets, there's been strong consumer demand for a hybrid of in-club and home workouts. Current club members account for 62 percent of LES MILLS+ users (as of May 2020) and 71 percent of these regularly attend live Les Mills classes as well.
One operator that's taken rapid strides to enhance its member offering and unlock new revenue streams is Everyone Active. As lockdown struck, the 190-site UK operator combined LES MILLS+ with other fitness apps to create its own digital solution for members – Everyone On Demand. This pivot to digital paid off substantially, with over 10,000 members subscribing to the new £9.99 a month service, yielding vital additional revenue during lockdown and supporting longer-term member retention.
Standalone digital offerings can be a great way for clubs to win new fans online, build brand affinity, and then eventually convert them to becoming full members of the club. By taking the club experience into people's homes, operators have the chance to reach huge swathes of the population who wouldn't typically visit a club and help them start their fitness journey. There is clear appetite for such fitness progression among non-gym members using LES MILLS+, with 53 percent stating they're interested in trying live Les Mills classes in a club (research from May 2020).
3. Market your rockstars
If you're lucky enough to have great Instructors, make sure they're part of your marketing strategy to acquire new members, particularly as you bounce back from lockdown. Whether it's through profiling them in paid advertising or simply asking your Instructors to promote their classes through their social media channels, rockstar Instructors are incredibly effective at pulling members through your door.
This is particularly true at Holmer Park Spa and Health Club in the UK, where star Instructor Hazel Davies' BODYCOMBAT™ classes are consistently the most popular on the timetable, translating into big wins for her club's bottom line, and life-changing experiences for her participants.
"I wasn't surprised at all to hear you wanted to profile Hazel," says Assistant Manager Dan Phillips. "Her attendances for BODYCOMBAT this week alone are 100% capacity, with a further five people on the waiting list. Hazel's next classes are typically fully booked straight after her class has just finished and we're looking to build another studio to keep up with demand.
"Last year we had 112 new joiners in September alone, resulting in our highest direct debit of memberships in the club's history. This has a huge amount to do with our Instructors and classes as evidenced by the feedback we receive," adds Dan.
"The returns on full classes speak for themselves – we have 60 classes a week and all are full. Each member is precious to us, so if you put that as your highest priority, with each member paying nearly £70 a month, that's a huge revenue driver."
4. Double down on referrals
One of the reasons rockstar Instructors are so effective is because members love them. And when members love something, they want to tell their friends about it. Group fitness attendees recommend their gym to 18% more people than gym-only members, while 10% of group fitness attendees recommend to 10+ non-members (Qualtrics, 2019).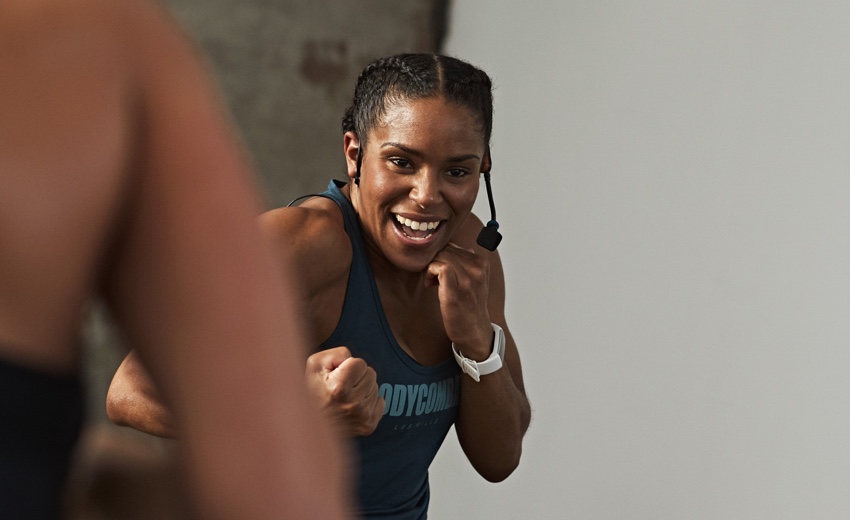 As Membership Engagement and Social Director for Crunch Fitness West Florida's 18 clubs, Christian Dyer has pioneered a member-driven approach to social media marketing which has resulted in hundreds of new members.
"Focusing on user-generated content and incentivizing our members to post on social media has translated into a much more engaged membership who are much more willing to share about themselves," says Christian.
"This helps to grow our brand and increase our interactions with potential members. Our strategy also serves as an identification tool for influencers and our most loyal members, so we know who our best advocates are and can act accordingly."
5. Make group fitness your headline act
Events are a dynamite way to build a buzz around your club, creating excitement among members and Instructors as well as PR opportunities. Staging events around your group fitness calendar – such as parties to launch your new programs and quarterly releases – creates prime opportunities to attract new members through your doors and drive revenue.
The YMCA Association of Northwest North Carolina is a great example of how to ace an event. Determined to kickstart the busy new year period with a dynamic event to engage the community, The Association staged a group fitness rock concert that pulled in 300 people and left them screaming for an encore.
"We were stunned at how well the event went and just thinking of the passion in the crowd makes me smile even now," says Sarah Valliere, Senior Engagement Director of Kernersville Family YMCA. "Lots of non-members came to take part and we had an entire soccer team from one of the local high schools get involved as part of their training.
"We even had some people who just came to watch because it was such a big event. And that's equally as important because it helps take away the mystery or intimidation of what the classes are, opening them up to a whole new audience."
6. Win big with small group training
Small group training has been a major trend in clubs over the past decade and shows no sign of relenting, with small group training HIIT (for 6 people and under) named the second most popular group workout in the world in ClubIntel's recent paper International Fitness Industry Trend Report: What's All the Rage. As well as being wildly popular, high-quality small group training can also be a great source of secondary revenue.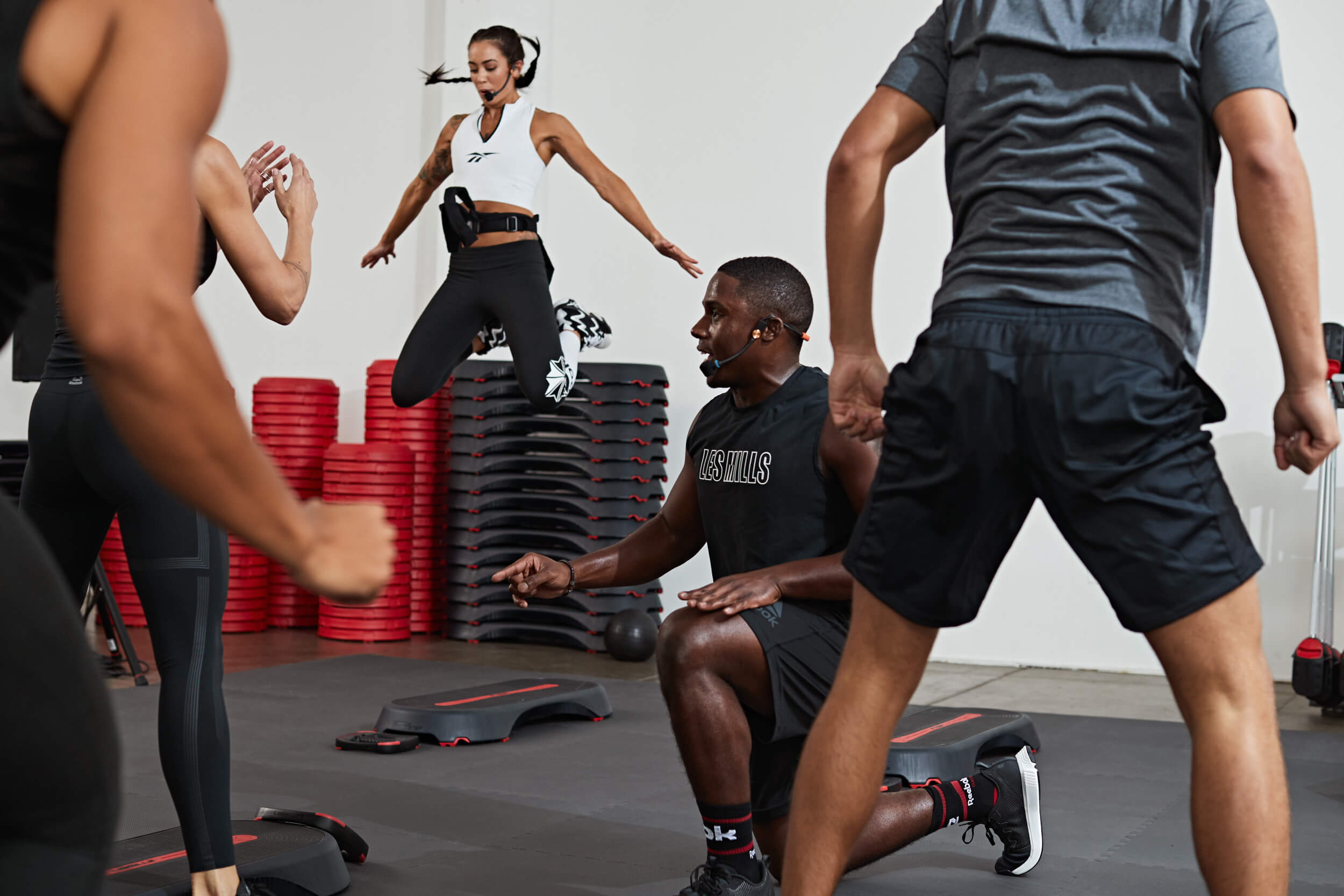 For Baltimore (USA) boutique emPOWERed, a pioneering approach to small group training has put the club on the map thanks to its high-quality HIIT offering, which also serves as a lucrative source of ancillary revenue. emPOWERed offers small group training in the form of 8-week transformation courses (priced at US$149 for members and US$179 for non-members) that boast a 90% retention rate.
"Our small group training courses are run on Les Mills GRIT sessions and it's been an absolute gem for us," says Angela Davis, owner and CEO of emPOWERed. "Last year, GRIT brought US$21k in additional revenue and this is increasing by more than 50% year-on-year – members can't get enough!"
7. Corporate
The concepts of 'sweatworking' and team bonding have long been established, with studies suggesting exercise – especially *during* working hours – can boost staff productivity, time management and work satisfaction. But as awareness around physical and mental wellbeing becomes more mainstream, the uptake of workplace wellness initiatives around the world is accelerating.
The recent Deloitte Corporate Wellness Report found that 78% of employers are looking to invest in physical activity programs in the next three years, while physical activity is also the main focus for the majority of programs already in operation. Of course, an on-site gym is a luxury for most businesses, so partnering with health clubs in close proximity is a much more realistic option for many firms.
The owners of state-of-the-art Stockholm gym SATS Stureplan identified this early, becoming one of the first clubs in the world to offer group cycling program THE TRIP™ in 2015.
Harnessing the power of IMMERSIVE FITNESS™, the club deploys the wow-factor of THE TRIP to attract corporate bookings of its cycle studio, charging 3000 SEK (€300) per class. Typically delivering 2-3 of these class bookings each week for teams from nearby businesses, the corporate bookings provide a handy source of ancillary revenue for the club and attract a broad pool of corporate users into the club, some of whom go on to become full members.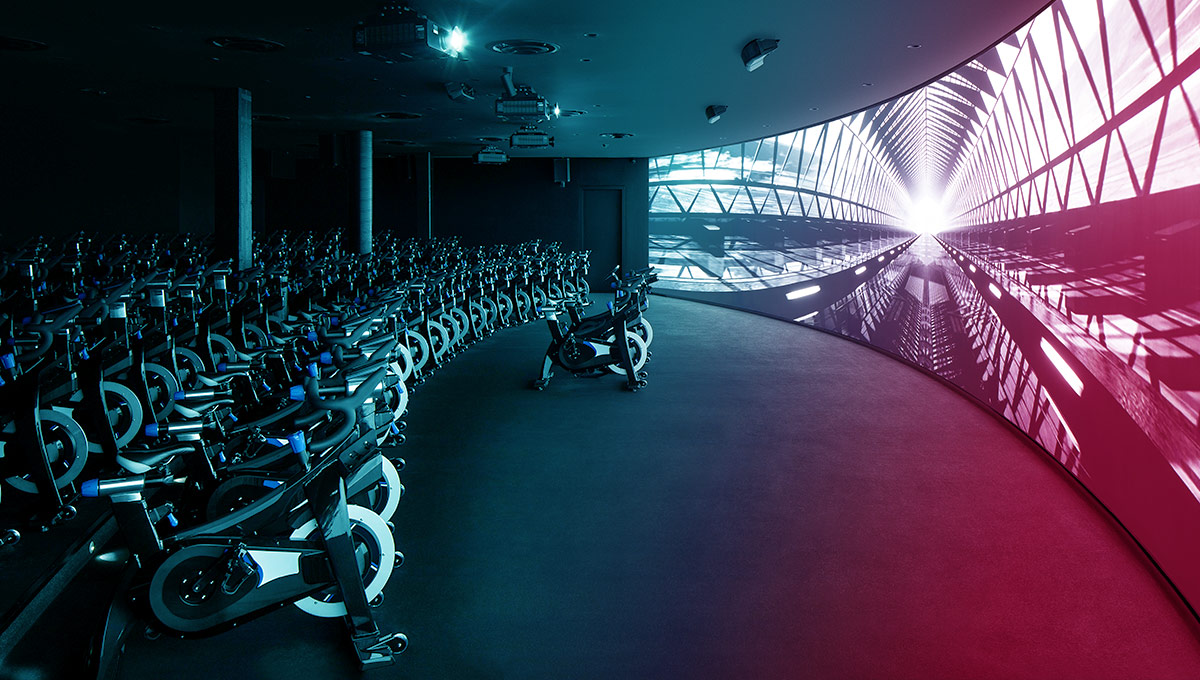 8. Follow the proven formula for group fitness success
Staying on top of group fitness in a busy club environment can be a real challenge without a solid strategy to support you. That's why Les Mills has taken the key learnings from 52 years in the club and group fitness business to create Group Fitness Management (GFM) training – a two-day course (now available online) that offers tried and tested methods for running a successful group fitness operation.
Swedish club chain STC is one of the thousands of operators to have transformed its group fitness offering with the aid of GFM training. Faced with growing competition from rival clubs and boutiques, STC took drastic action to level-up its clubs – placing every team member from front desk staff through to fitness managers on GFM training.
The impact was instant and group fitness numbers across the clubs have been growing ever since. Attendances to group fitness classes have increased by over 40% at STC Kungälv Rollsbo, where the average class occupancy has rocketed from 49% to 73% since the educational initiative kicked off. It's a similar story at STC Nödinge, where average class occupancy has leaped from 51% to 71% in just a few months.
"We have a lot of knowledge and experience in group fitness, but to get to the heart of the matter we had to strip it down and go back to basics," says Katarina Andersson STC CEO and Co-Owner.
"So we sat down with Les Mills and we hatched out a bespoke plan to put group fitness back at the heart of our business by bringing everyone on this journey together. The impact on our class metrics has been very impressive – the whole experience was just so powerful."
ENGAGE MEMBERS AT-HOME AND INSIDE YOUR CLUB
With 85% of consumers already working out from home, how are you ensuring members have a way to workout with you no matter where they are?
ENGAGE MEMBERS AT-HOME AND INSIDE YOUR CLUB