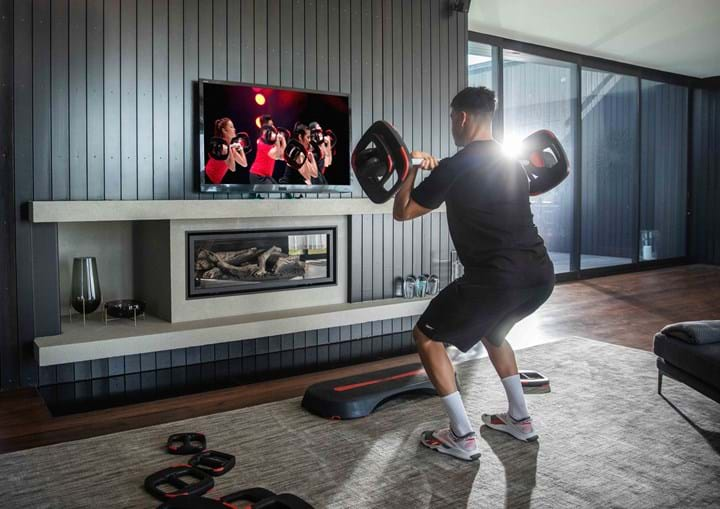 Responsible for managing 190 leisure facilities on behalf of local authorities, Everyone Active has embraced the challenges of COVID-19, using the unprecedented situation as the catalyst for enhancing its member experience.
Within days of lockdown coming into effect, the operator had created a temporary digital offering for members and has since applied those learnings to launch its own Everyone on Demand digital fitness product.
In a matter of months, the operator's pivot to digital has transformed its member offering, helping to future-proof the business and unlock a new revenue stream. So, what are the key lessons for operators?
Quick to adapt
As lockdown struck in March, plunging fitness operators into an unprecedented period of closure, Everyone Active worked quickly to create a solution.
At a time when new online fitness competitors were emerging by the day, Everyone Active sought to create a digital product that could keep members active and engaged during lockdown.
Making use of the 60-day free offer of access to Les Mills On Demand (LMOD) – which enabled members to continue at home the Les Mills group workouts they love doing in Everyone Active facilities – the operator combined LMOD with four other fitness apps to create a temporary digital solution for members.
This pivot to digital paid off in spades, with over 10,000 members subscribing to the new £9.99 a month service, yielding vital additional revenue during lockdown and supporting longer-term member retention.
"Our team worked at pace during the early days of COVID to create a solution that would support our members in staying active at a time when they needed it most," says Duncan Jefford, Regional Director for Everyone Active.
"Our partners were fantastic in helping bring this to fruition and Les Mills were no exception. Packed with all the workouts our members know and love, LMOD was one of the most popular with our members during lockdown, with BODYPUMP™, BODYCOMBAT™ and BODYBALANCE™ proving particularly appealing."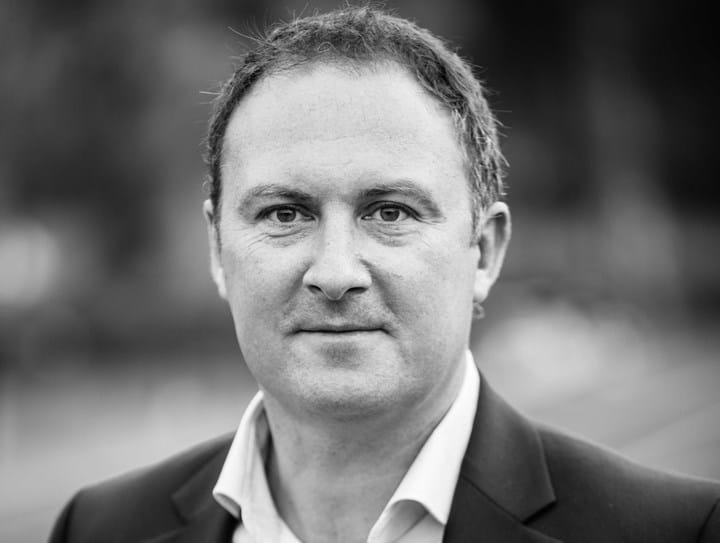 A bold approach
Buoyed by the success of its temporary solution, Everyone Active set about creating a long-term digital fitness product to future-proof its member offering.
The operator recognized that rather than changing the game, COVID-19 had simply accelerated the already nascent growth of consumer demand for digital workout options. With the 2019 Global Consumer Fitness Survey showing that even before COVID-19, 85 percent of gym members were already exercising at home, the Everyone Active team knew that a permanent digital fitness product would help them reach new audiences, while adding value for existing members.
And so – just four months after lockdown started – Everyone On Demand was unveiled.
Launched in July, the operator's bespoke product retains LMOD as the only content partner from its temporary solution, augmented by training content from WithU, Flex by Fitness on Demand, and EXi to bring members over 2,500 workouts.
Everyone On Demand is being deployed to engage and retain current members – while enticing new ones – by offering access to all current and new Everyone Active facility members as part of their standard package. For those not yet ready to return to the gym, the operator is also offering standalone Everyone On Demand access for £9.99 per month.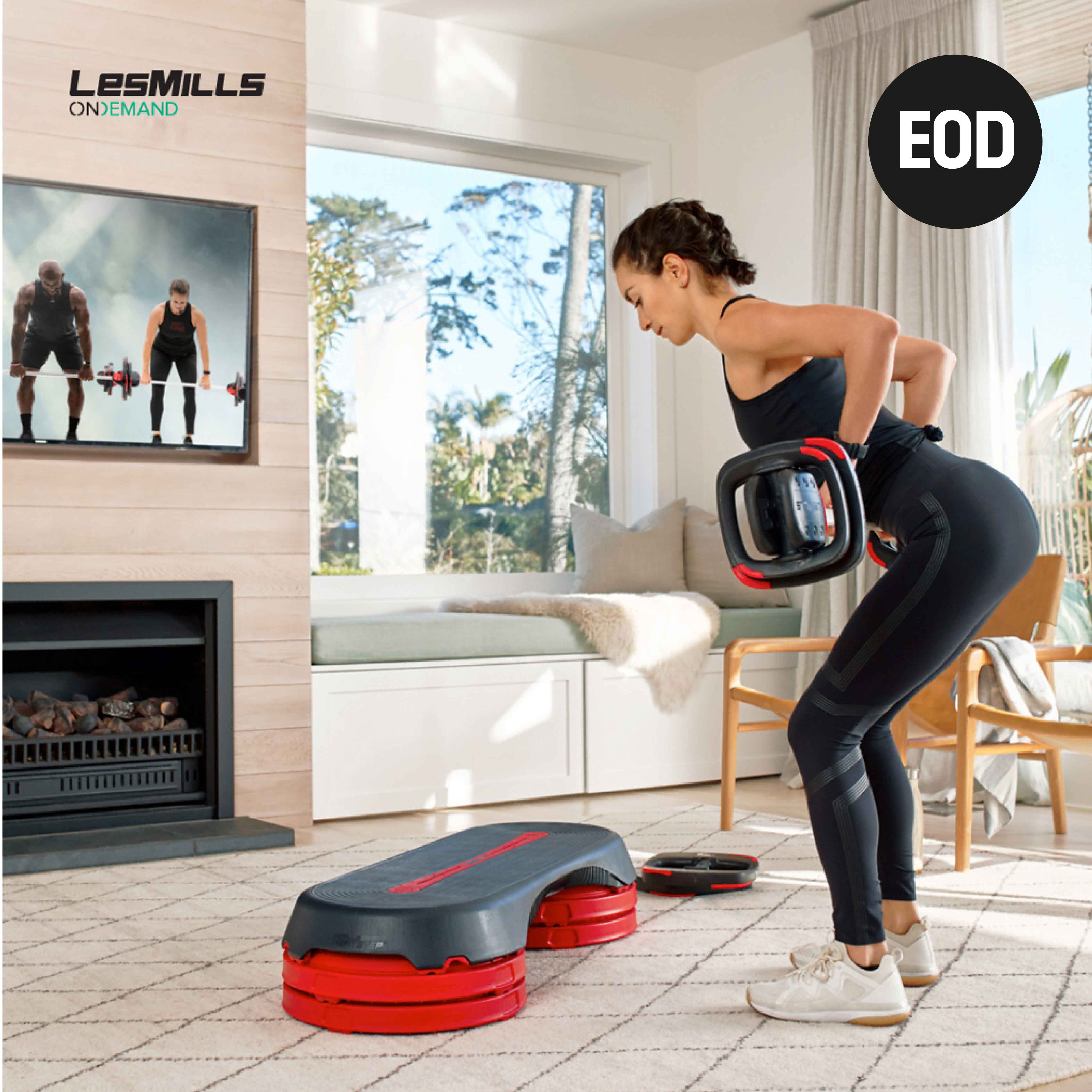 "We spent a long time researching apps and talking to partners to ensure we created a well-rounded offering which would appeal to as many of our members as possible," adds Jefford.
"We don't want anyone to have to make the choice between the gym and their favorite on-demand session, so that's why we've launched Everyone On Demand to give our members the ultimate flexibility when it comes to how and where to train.
"It's the most comprehensive on-demand collection offered by any operator and we're delighted to have expert programming from Les Mills. The LMOD app is packed with workouts they know and love from live classes at our centers, so it made total sense to bring LMOD into our own solution."
Hybrid Future
As the industry enters a new age of fitness, clubs are now uniquely placed to meet growing consumer demand for a blend between online and offline fitness services.
Les Mills research (May 2020) found that among new trialists of LMOD who took up the 60-day free offer through their club during lockdown, 82 percent would like to continue using the service via their club if they can receive a discounted rate.
The research showed that across all fitness markets, there's strong consumer demand for a blend of in-club and home workouts. Current club members account for 62 percent of LMOD users and 71 percent of these regularly attend live Les Mills classes as well.
Mindful of these trends, Everyone Active is focused on creating products which make it easy for the member to connect with their brand, and which help them to stand out in a crowded market.
"We know that not all exercise takes place within the four walls of our leisure centers and we want to support our members to train, in the way they want to, on any given day," adds Jefford. "Everyone On Demand provides huge added value to the membership, and gives the member the ultimate flexibility to work out the way they want to."
READY TO DIGITALLY TRANSFORM YOUR CLUB?
Check out our Club Recovery Hub, packed with tools, insights and resources to help your club get back to full fitness.
GET FIT FOR THE FUTURE