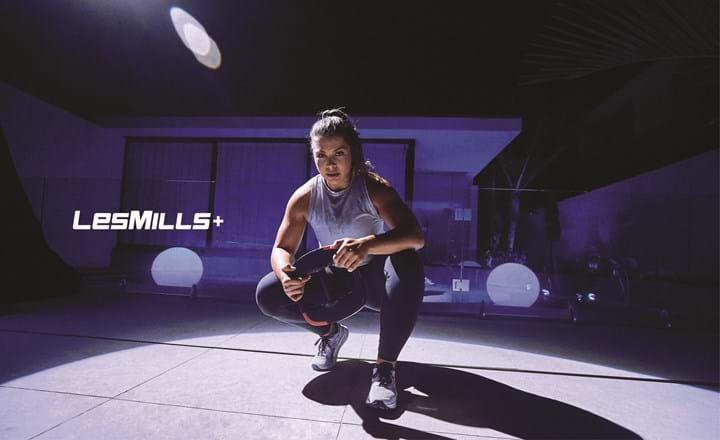 Far from being a simple stop-gap to tide the industry over during the COVID pandemic, digital fitness has become a vital health club component, with 80% of members planning to continue using them post-pandemic (2021 Global Fitness Report).
And though live fitness experiences remain the pinnacle, the digital fitness boom and the growth of home working means today's fitness consumers demand a connected fitness experience that offers convenience and enables them to maintain a more active lifestyle.
As we move into a new age of fitness, clubs are uniquely placed to meet growing consumer demand for a blend of live and digital fitness experiences.
So having embraced digital solutions during the pandemic, gaining valuable experience along the way, how can clubs now evolve from a Minimum Viable Product to a high-class digital experience? One that will keep members engaged with all aspects of their club and counter the growing number of fitness products being produced by the likes of Google, Amazon, and Apple?
Introducing LES MILLS+
That's why Les Mills is launching LES MILLS+, the first global omnichannel fitness offering that bridges the gap between digital and live workouts to provide the ultimate fitness experience.
Featuring digital Les Mills workouts that users can also seek out in 21,000 gyms globally, the LES MILLS+ app has been designed to meet modern demands for both convenient digital workouts and thrilling live experiences.
LES MILLS+ replaces LES MILLS On Demand (LMOD), providing an upgraded app that can better support the needs of current and future club members. In addition to 1,000+ world-leading workouts including BODYPUMP™, BODYCOMBAT™, and BODYBALANCE™, LES MILLS+ now features:
Class-finding functionality that connects users to live club workouts in their local area – designed to help digital users graduate into the club space

Personalized workout dashboards and tracking technology to boost motivation

Tailored user journeys including starter guides, challenges, and workout plans to help members stay on track with their fitness goals

Wellness content covering nutrition, stretching, recovery, mindfulness, and breathwork to provide members with a more holistic wellbeing experience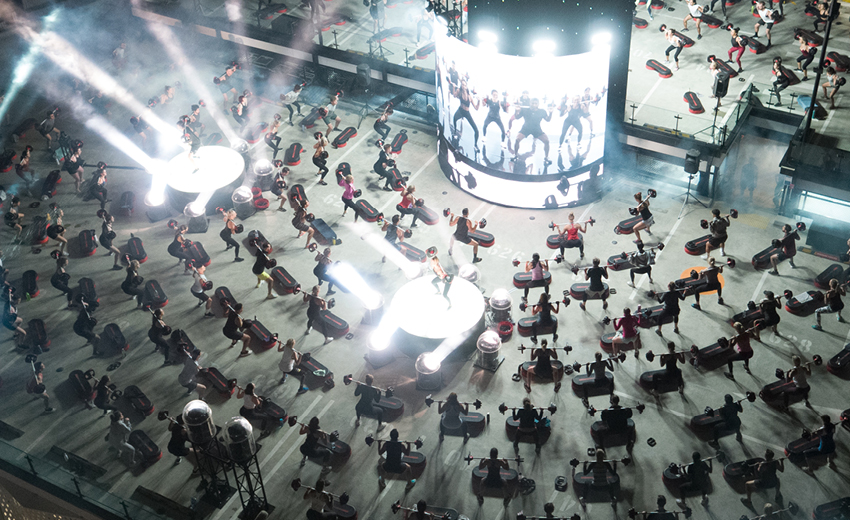 The live revival
After months of isolation, fitness fans are flooding back to gyms for the added motivation and social connection of live fitness experiences. LES MILLS+ has been designed to support this live revival by signposting users towards clubs in their local area offering live versions of their favorite Les Mills workouts. A large proportion of LES MILLS+ users are non-gym members and 63 percent of these are interested in trying live Les Mills classes in a club, suggesting significant potential for operators to convert new members.
And with new research showing the majority of exercisers now favor a 60:40 split between gym and home workouts, LES MILLS+ has been tailored to support the needs of modern club members by offering a seamless digital workout experience for the days when they can't make it to their facility. Crucially, this includes the same world-class Les Mills programs they enjoy in their club, enabling operators to provide members with a high-quality omnichannel fitness offering that's consistent wherever they work out.
The age of omnichannel
"We're entering the age of omnichannel fitness, with members keen to blend live and digital experiences in pursuit of better overall wellbeing," says Les Mills CEO Clive Ormerod.
"So we've created LES MILLS+ to put world-class gym workouts in the palm of their hand and help steer people towards live classes in clubs – the pinnacle workout experience.
"LES MILLS+ users are getting more personalization, more tracking, more motivation, more rewards, and more results. And there's plenty in the pipeline – with constant innovation as we bridge the gap between live and home workout experiences to make LES MILLS+ your ultimate digital fitness partner."
All bases covered
Created with elite teams of physiology experts, fitness trainers, and musicians, each Les Mills class is scientifically designed to maximize results. Workouts on LES MILLS+ are presented by the world's best instructors, with 13 different programs to choose from. Ranging from high intensity to low intensity, equipment or no equipment – there is something for everyone on LES MILLS+. Workouts span from 15-minute to full-hour sessions.
LES MILLS+ is available as a mobile app for phones and tablets, and can be streamed from any Internet browser and via popular TV platforms including Android TV, Amazon Fire TV™, Chromecast™, Apple TV®, Roku, and Xbox.
Existing LES MILLS On Demand users can access both the LMOD and LES MILLS+ app and website platforms, with their existing log-in details.
SAY HELLO TO LES MILLS+
As the first global omnichannel fitness app, LES MILLS+ bridges the gap between digital and live workouts by signposting users towards clubs.
FIND OUT MORE