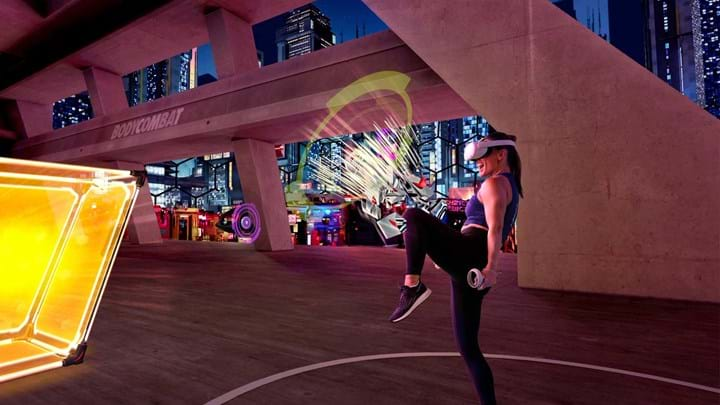 San Diego, US – March 2019. On the fringes of the IHRSA Convention, the late, great, fitness entrepreneur Stephen Tharrett is explaining to me what fitness can learn from video games.
"I strongly believe that gaming and sports entertainment are two industries fitness can learn a lot from," he says. "Typically, we tend to benchmark ourselves against other companies within our industry, but I think there's much to be gained from doing the same with those outside. I picked gaming because I know a lot about the sector, but also for its ability to engage people globally and monetize the gaming experience."
Fast forward three years and everyone is talking about the metaverse – more specifically fitness and gaming. Tharrett's reputation as a visionary remains undiminished. But how do we put his ideas into action?
Mapping the metaverse
Defined in the Oxford English Dictionary as a "virtual-reality space in which users can interact with a computer-generated environment and other users", interest in the metaverse has exploded since Mark Zuckerburg renamed Facebook as Meta last year, with major brands making big investments as they pile-in to the emerging platform.
For consumers, the price of entry into the metaverse is a virtual reality (VR) headset, with Meta's Quest 2 quickly establishing itself as the most popular model. And this is far from a fad – in 2021 there were reportedly more sales of Quest 2 headsets than Microsoft Xbox consoles.
Gaming has become a big hit on VR headsets and is one of the fledgling industry's fastest-growing segments. According to a report from Fortune Business Insights, the global VR gaming market is projected to grow from US$7.92bn in 2021 to US$53.44bn in 2028 at a CAGR of 31.4%.
One of the most exciting strands of this trend is fitness gamification, inspiring a new generation of immersive workouts where music, visuals, wearables and Instructors combine to offer participants an exhilarating fitness experience. Companies like Fit XR and Supernatural have made early headway in this space, while Les Mills has made waves by launching a BODYCOMBAT VR app that takes the world's most popular martial arts workout into the metaverse for a thrilling gamified workout.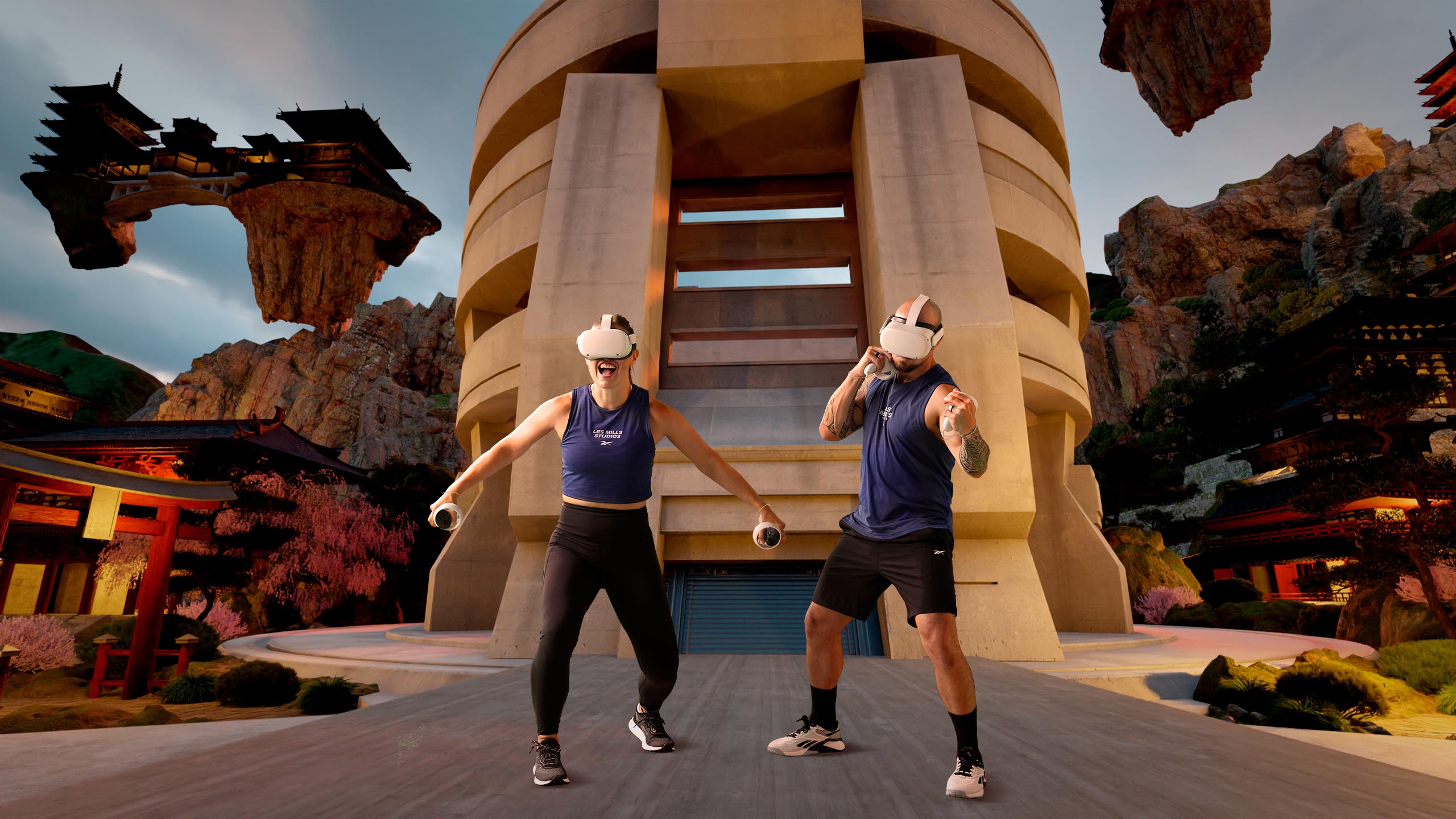 Meanwhile, digital lifestyle company OliveX has pledged to create a fitness metaverse that enables "real-world fitness to merge with the digital universe to engage consumers with brands, influencers, and coaches" and has said it will partner with operators like TRIB3 to make this a reality.
So what does all this mean for fitness providers today?
Eyes on the prize
In the short term, perhaps the biggest boon of the metaverse will be helping to connect fitness brands with new audiences, laying the foundations for future engagement both online and in-club.
"Our mission is to create a fitter planet and we hope the launch of the BODYCOMBAT VR app enables us to reach new audiences and break down barriers to exercise, helping more people to start their fitness journey and reap the rewards of an active lifestyle," says Rachael Newsham, Program Director of BODYCOMBAT and star of its VR gaming app.
"The cultural convergence between fitness and gaming is sparking exciting collaborations and innovative products, so naturally we jumped at the chance to team up with (VR specialist) Odders Labs to create something truly magical."
By creating a presence in the metaverse, either flying solo or through partnerships, clubs have the opportunity to broaden their appeal and take their services to a much wider (and typically younger) audience. What was interesting about the BODYCOMBAT VR launch, was the amount of interest from the gaming community, with dozens of Youtubers and Twitch stars reviewing the game on their channels.
The need for fitness brands to embrace 'exertainment' as a means of staying relevant to Gen-Z and younger audiences was a standout finding from the Welltodo 2022 Consumer Wellness Trends Report, which challenged providers to innovate their offerings.
"With 86% of Gen Z saying that their passions have diversified even more since the start of the pandemic, it's time for fitness brands to stop thinking about fitness as a siloed offering but instead an entertainment lateral," said the authors.
"A place where the intersections, the crossovers, the spaces and places where entertainment – in its fullest sense – can really come alive for a whole new generation."
Looking ahead
VR is not entirely new to the club space. Enterprising operators are already using VR headsets to provide 3D virtual tours of upcoming facilities to support their pre-sale.
And in the longer term, VR could be harnessed to expand the club experience well beyond physical boundaries. A demonstration from Microsoft of its HoloLens 2 showed how the device can now spawn high-definition holograms of people that can translate speech instantly into any language, anywhere in the world. This unlocks the possibility that soon, our favorite Instructors could become quite literally on-demand, able to appear wherever we wear our mixed reality headsets, in whatever language we require. It could also mean that members need never miss their favorite class, being able to virtually join their club's group exercise studio in the metaverse from anywhere in the world.
But as geography becomes less of a barrier to membership, brick and mortar clubs will need to fully maximize their live experience to ensure they continue to command footfall. Again, technology offers opportunities to innovate by fusing inspiring Instructors with audio and visual elements to create immersive environments.
How this plays out fully in the future remains to be seen, but it's safe to say that live instructors will be confronted with myriad opportunities and challenges as the technology progresses. So far, the advent of virtual and on-demand services has driven up standards among live Instructors, forcing them to raise their game. It's also attracted fresh faces into clubs – particularly those who were inspired to start their fitness journey during the pandemic – but competition will continue to intensify as consumers are presented with even more ways to workout.
From a societal perspective, the potential for VR and the metaverse to transform gaming from a sedentary activity into a form of workout could have huge health implications, particularly among children and young people. And the rising tide of a more active society would lift all boats, including those of fitness facilities.
So how do we get there?
Back at IHRSA 2019, Stephen Tharrett went on to explain that the gaming world's ability to monetize people's emotions (rather than their needs) gives it a significant advantage over fitness providers. This also applies to the strong and distinctive narrative arc that games tend to follow, whereas many fitness brands find it difficult to define their unique story in such a crowded marketplace.
For fitness providers, Tharrett concluded, the key is to take a bolder approach and embrace fresh ways of thinking.
"It's vital to look beyond our industry because so much of the innovation that's shaping it comes from outside," he said.
"We need to be constantly seeking out fresh voices and fresh perspectives because quite often people become accustomed to familiar voices in their industry and they stop listening. Websites like trendwatching.com and https://www.trendhunter.com/ are great places to start, but then so are the people all around you. What are the changes affecting them at the moment and how do these fit into the puzzle of their lives? Insights are everywhere!"
THE GAME HAS CHANGED AND SO HAVE THE RULES
Learn the new rules of fitness and how your club can win with the 2021 Global Fitness Report.
DOWNLOAD THE FINDINGS