I am not a morning person. The only accurate description I can come up with for how I look in the morning is Billy the Zombie from Hocus Pocus. Hair in every which direction, pasty skin and dark circles, and complete inability to form words.
So how do I manage to fit in early morning workouts and teach early morning classes? By prepping breakfast the night before so I can pack them to eat at my desk job when I arrive (officially at 9am, unofficially at 9:18am – in addition to not being a morning person, I am also not a prompt person).
Here are a few of my go-to breakfast recipes that require minimal prep, most of which can be done the night before.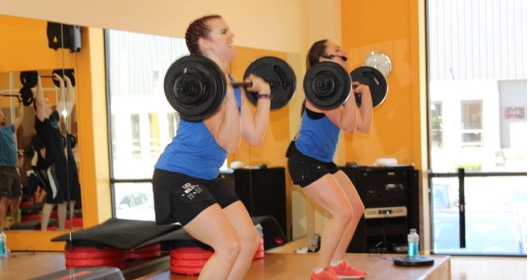 Protein pancakes
Just because I can't eat gluten doesn't mean I should be deprived of my favorite breakfast staple. Protein pancakes can be made in a big batch on Sunday and will keep all week. To prevent complete breakfast boredom on Thursday or Friday, switch up the toppings to change the flavor. My favorites include melted peanut butter and pure maple syrup with a little bit of margarine.
Recipe (1 serving)
1/3 cup gluten-free rolled oats

6 tbsp liquid egg whites

1/2 tsp vanilla extract

3 tbsp skim milk

½ cup fat-free cottage cheese

2 tbsp gluten-free flour
Grind the oats in a food processor to make a fine flour, then add the other ingredients to mix (I sometimes add a dash of cinnamon or dark chocolate chips as well). Pour approx. 1/3 cup batter at a time onto a frying until cooked through. They reheat beautifully!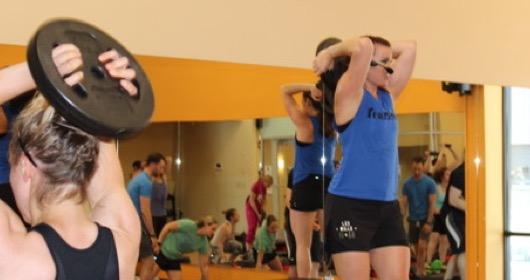 Overnight oats
So easy. Another recipe that can easily be adjusted to change the flavor to prevent food fatigue.
Start with 1/3 cup oats and ½ cup milk in a small container (I use Mason jars because it makes for a better Instagram post!). I also add ½ scoop vanilla protein powder and 1 tbsp chia seeds for protein and fiber to keep me full until lunch (well, until mid-morning snack time if I'm being honest). Then add whatever ingredients float your boat and refrigerate overnight.
Some of my favorite combinations include:
Cinnamon raisin – a sprinkle of cinnamon, raisins, almonds, and a little bit of honey
Apple cinnamon – a sprinkle of cinnamon, ½ apple, almonds, and a little bit of honey (literally the same as above, just a different fruit)
Blueberry coconut – 1 tbsp shredded coconut and 1/3 cup Purely Elizabeth blueberry hemp granola
Hazelnut banana – 1 tbsp Peanut Butter & Co Chocmeister Hazelnut Spread and ½ banana
Can keep it even simpler by just adding peanut butter! Try different flavors – some of my favorite brands include Peanut Butter & Co and Nuts & More.
Healthy breakfast sandwich
This is one of my favorite recipes that tricks me into thinking I'm having something super fatty and unhealthy. All of the taste, none of the guilt.
Scramble ½ cup egg whites the night before and top with Everything But the Bagel seasoning from Trader Joe's. Then cook Al Fresco Chicken Sausage Patties and keep in airtight container. The next day, spread some Laughing Cow cheese on toasted bread (I like Three Bakers Ancient Grain) and heat up the chicken sausage and egg whites.
Voila, you have a breakfast sandwich.
Make sure to add low-sugar fruits and high-fiber veggies to make the meal complete and keep your hunger at bay, while also getting energy to kick some you-know-what in your classes.
Rock on TR1BE!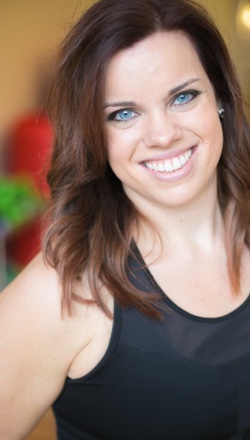 Shannon Roark lives in Cambridge, Massachusetts, USA, and has been teaching Les Mills programs for three years: BODYPUMP (Advanced), BODYCOMBAT (Advanced), & LES MILLS GRIT. She is an Assessor on the US TAP Team, and is headed to Barre training this summer.