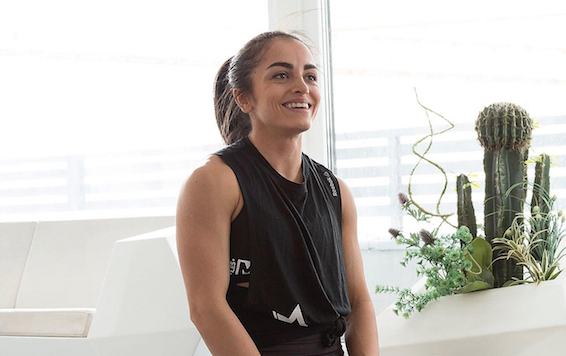 Summary of your fitness career to date

I was always involved in athletics at school. I competed in Track, Field, and Volleyball. I never considered fitness as a job until 2013 when I attended my first Initial Module Training for BODYPUMP™.
I was also told by my Trainer that I have potential to become a Trainer one day and that really inspired me. I was so excited when I was invited to Trainer Bootcamp a year later and have the opportunity to learn from my amazing team members.
I am now a Trainer for BODYPUMP™, CXWORX™ and LES MILLS GRIT™.
I'm also a CrossFit coach and a Personal Trainer. Les Mills compliments these jobs a lot. The Les Mills coaching system is well researched and organised and it has helped me to be a more effective coach. Les Mills has also helped my personal training, particularly CXWORX. A strong core is crucial to do weightlifting and gymnastics better.

If you weren't a fitness instructor, you would be….

A vet because I love animals.
Fun fact

I love playing video games and I used to compete when I was a teenager.
What's your ideal day off?

Mountain biking if it's summer. Skiing if it's winter and then lots and lots of food.
What made you become a Les Mills instructor?

I fell in love with BODYPUMP 80 in 2012. Mid Thomas was teaching the shoulder track and I had goose bumps. It was so inspiring for me and I knew that's what I want to do.
What's the highlight of your career?

As a Trainer having the privilege to help Instructors to grow and develop their skills is also a highlight for me.
If you want to hear more from Maral follow her on Instagram @maralkaya