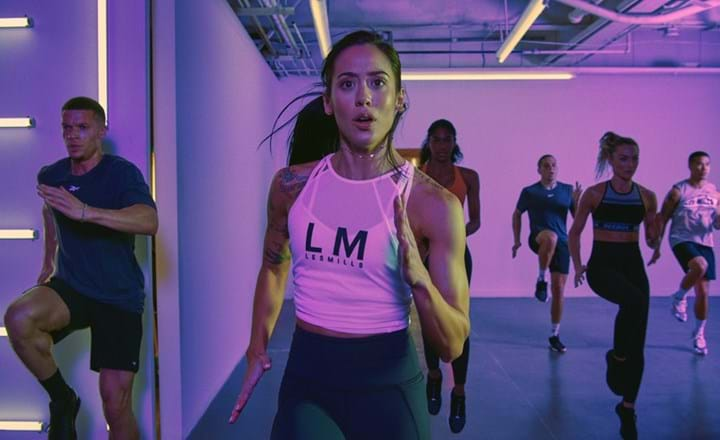 The turn of the year usually ushers in excitement for the January gym rush and a flurry of fitness trend forecasts, but alas, 2020 has been no usual year. With COVID continuing to loom large over the global fitness market, what happens in 2021 will largely depend on the speed and scale of a global vaccine rollout. But by looking longer term, we can see the outline of exciting new trends starting to take shape.
Nowhere is this more true than in the group fitness space, which continues to evolve at pace. If the last decade brought us the boutique boom, birth of IMMERSIVE™ classes, and a whole lot of HIIT, the 2020s are shaping up to deliver even more disruption.
So which trends will define the next decade? A new book from EuropeActive (HORIZON 2030 – The future of the health and fitness sector) sets out to address that very question, combining expert insights with the latest industry data to chart the course ahead.
Having witnessed member growth of 66 percent from 2009-2019 the report predicts continued expansion for clubs over the next decade – temporarily interrupted by the COVID pandemic – with group fitness cited as a key growth driver. It notes that group fitness members are among the most valuable customers a club can have as they stay longer and refer more people than gym-only members, making them the bedrock of a successful club's bottom line.
With greater numbers of fitness newbies taking their first tentative steps into the market through online classes before graduating into the live space, the authors predict that group workouts will be essential to the growth of the fitness industry across the next decade. The key question for clubs will be how to steer more members into group workouts participants and reap the resultant rewards?
Drawn from the book's chapter on group workouts in 2030, here are 10 standout trends tipped to shape the next decade:
1. Boutiques blend with Budgets
Two of the biggest success stories of the last decade have been budget clubs and boutiques, with more than half of fitness participants now favoring these forms over traditional multi-purpose health clubs (Qualtrix, 2019). But while boutiques have focused solely on group fitness to attract legions of fans, budget clubs have tended to eschew group workouts as part of its no-frills approach.
Jumping ahead to 2030 – the new report predicts we'll see greater interplay between these two distinct segments. Realizing a price war will inevitably result in a race to the bottom, many of the larger budget chains are already upscaling their offering with added extras like group fitness, digital and nutritional products to 'premiumize' the experience and fill the void left by the erosion of mid-market clubs. The authors expect this trend to continue through to 2030 as rivals are forced to keep pace, while growing consumer expectations will lead group workouts to be considered a standard offering in budget clubs, particularly as high-quality classes become more accessible at home and on-demand.
Boutiques meanwhile, are starting to spread beyond their metropolitan heartlands, with a growing number of low-cost offerings aiming to 'democratize' the boutique fitness experience by making it more affordable. At the same time, a new breed of boutiques such as Saints and Stars and Styles Studios Fitness are starting to combine multiple group workout studios with personal training gyms. Which of these new hybrid formats will ultimately prevail? It's still anybody's game at this stage, the only guaranteed winner being fitness consumers who get more choice and better quality.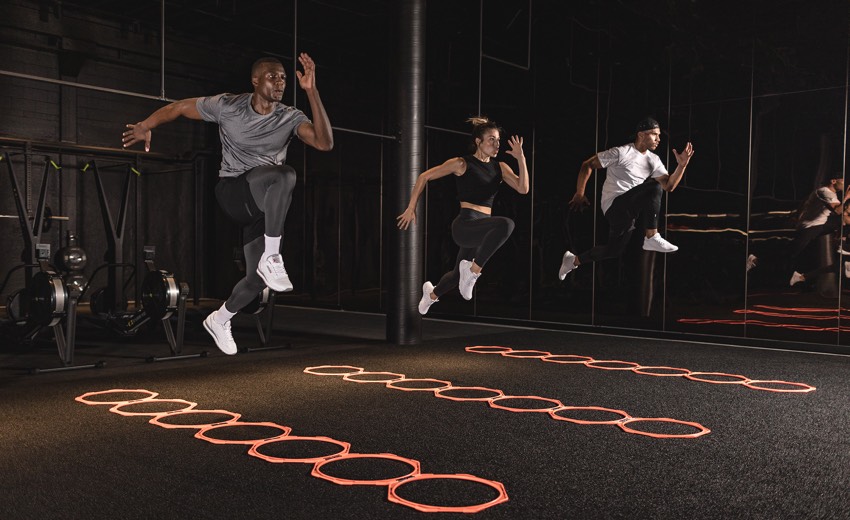 2. 'Big boxes' bounce back
While the last decade undoubtedly belonged to budgets and boutiques, reports of the big box club's demise may yet prove premature. Aided by growing consumer appetite for a breadth of training modalities – plus the expected post-COVID exodus from major cities as remote working becomes the norm – traditional 'big box' clubs are tipped to see a group fitness-driven resurgence. Leading big box clubs around the world are already striking back by investing in their group fitness offering to create boutiques within their clubs. West Wood Clontarf in Dublin has seen stunning results from its cycle boutique The Chain, while David Lloyd clubs have made a splash with their signature HIIT concept Blaze.
By offering a world-class boutique experience alongside established benefits like pools, parking and unrivaled gym floors, big box clubs are making a compelling case for a greater share of their members' wallets by negating their need to look elsewhere for boutique workouts. Why pay €25 (US$30) for a single boutique class, when for €100 (US$120) per month you can have as many as you like?
As in the 1980s – when the original studio boom was cannibalized by big box clubs – history may well have repeated itself by 2030. But this is by no means certain. The big box segment still has a long way to go to attract Gen Y and Z to the clubs their parents attend, while boutiques will no doubt have their own evolution plans.
3. Today's tastemakers take control
One of the most reliable measures of which trends will take-off in the future is the fitness habits of our youngest gym members today. With Millennials and Gen Z making up over 80 percent of all people paying for fitness (Qualtrix, 2019), the workout preferences of this cohort – dubbed 'Generation Active' for their unprecedented appetite for fitness experiences – give a strong indication of how clubs will be shaped by consumers in years to come.
The fitness industry grew up with Baby Boomers and Gen X, but the game has changed and so must the approach of clubs. While the average age of a club's total membership might be 35+ (dragged by a long tail), analysis of 5,000 global clubs (see graph below) shows the majority of new joiners are in their 20s. Generation Active have different tastes to their predecessors – favoring working out in groups, a broader range of options and smart integration of technology – so it's essential to adapt club offerings to win their business over the coming decade.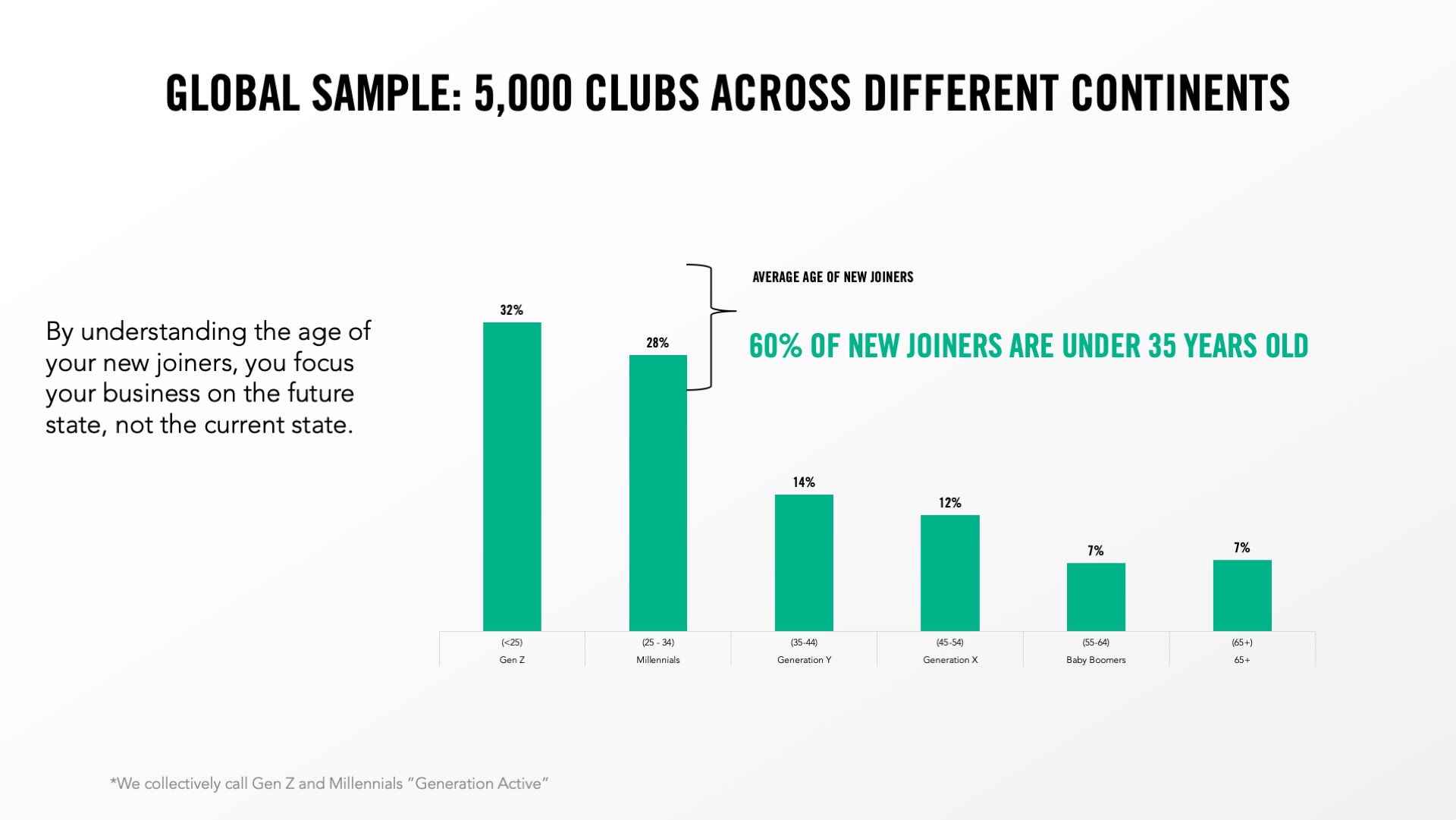 Clubs that can tap into this holistic view of healthy living and socializing, while providing experiences that match Generation Active's hunger for high-quality group workouts and keep them coming back, will be well-placed to capitalize.
4. Social fitness that unites us all
Group fitness will be a key area of focus for clubs over the coming decade, not only due to its growing popularity, but also the wider societal issues it helps to address. A recent Men's Health UK article asked a panel of fitness experts what the gym of 2029 will look like, noting: "Group exercise will never be for everyone. But its rising popularity, whether at big boxes or small boutiques, is a strong predictor of the gym's future as a hub of an increasingly precious commodity: human interaction."
With much of the world having spent 2020 in isolation, people are seeking connections on a personal level with brands and like-minded consumers. They want to feel part of their community. By offering engaging social exercise experiences, clubs have the opportunity to become the backbone of communities in 2030, assuming the role previously filled by pubs and places of worship – whose numbers continue to dwindle.
Recent research highlights the huge role clubs can play in helping people to digitally disconnect and get back to their real-world roots through shared exercise experiences. Published in the Journal of Sport, Exercise and Performance Psychology, the Les Mills Groupness Study found gym attendees experience increased levels of individual enjoyment, exertion and satisfaction as a result of group exercise. It identified the powerful role 'groupness' plays in positively influencing a club member's overall workout experience – and their intention to return.
"What our findings show is that we really are social animals when it comes to working out," said lead researcher Bryce Hastings. "When you maximize the group effect, this leads to a high level of what we've termed 'groupness'. And the higher the level of groupness, the more we see increases in a person's enjoyment, satisfaction and exertion."
5. Instructors to the fore
Still chronically undervalued by the majority of clubs, Instructors may finally receive the recognition they deserve over the next decade due to the advent of social fitness. In an age of automation and digital disruption, inspirational individuals remain the only unique selling point in the gym that rivals can't copy. A single great Instructor can attract and retain hundreds of members to a club over time, while a team of them can transform a club's future.
Given the heightened value Generation Active places on the social experience when choosing where to train, the ability of Instructors to inspire and motivate will be key to a club's success over the next decade. The quality of the Instructor is the biggest single influence on where Millennials and Gen Z choose to do group workouts, with 37 percent listing this as their top reason for attending a class (Qualtrix, 2019).
But they don't just want flash. Substance over style is Generation Active's preference for Instructors – with the most important quality (listed by 40 percent of respondents) being someone who coaches intelligently. This is even more significant for indoor cycle classes, with 79 percent of riders deeming the quality of the Instructor 'extremely important' when deciding which class to attend, and crucial to their overall enjoyment of a cycle class (ukactive Research Institute, 2018).
6. Rockstars get their rewards
The quality of the Instructor will be increasingly important to great fitness experiences over the next decade, but one of the biggest issues clubs will need to address to be successful in 2030 is Instructor pay. This is where boutiques have stolen a march on traditional multi-purpose clubs; by paying better, they've been able to attract the top talent and make a name for their classes.
Just €24 (US$28) is still the average Instructor fee paid per class in a traditional club (IHRSA) – an amount that's barely changed since the 1980s. It's difficult to recruit a new generation of rockstar Instructors when personal training and boutiques pay 2-3 times as much, so clubs will need to find a way of paying more if they are to truly compete with boutiques.
With this in mind, expect to see forward-thinking clubs take steps to raise the revenues they generate from group fitness over the next decade – and unlock extra cash for top Instructors. One of the biggest untapped assets for traditional clubs is the space they have to create larger group exercise studios. Our research in Les Mills New Zealand clubs has found (see diagram below – figure 3) larger studios are the most profitable when built at the right scale, yet too many clubs remain scared to dream big. On the flip side, clubs willing to be bold over the next decade will be able to yield impressive results and benefit from first-mover advantage.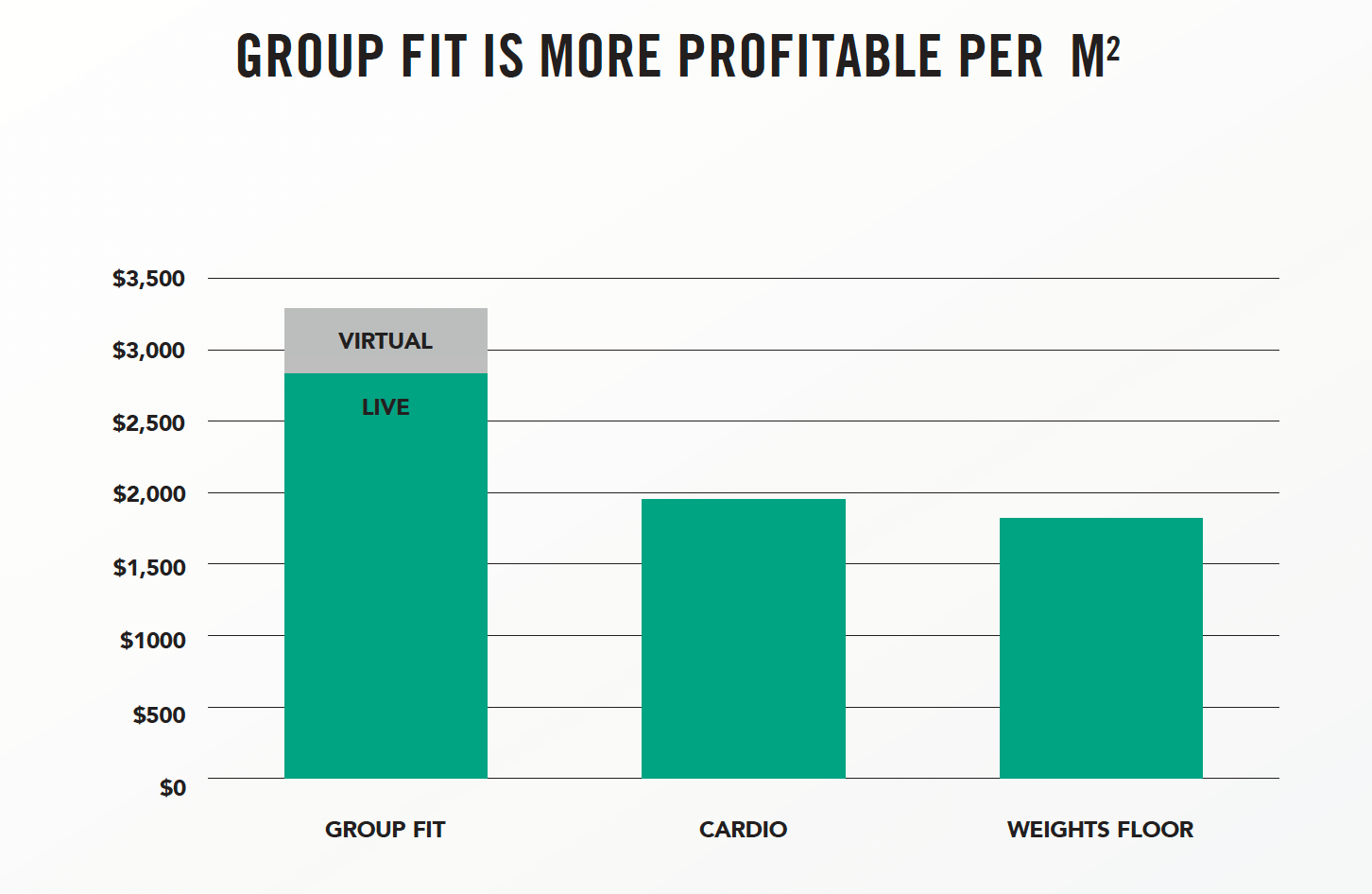 Other steps clubs may take include performance incentives, whereby Instructors are paid according to attendance numbers in their class. This fresh approach to pay has been embraced by Portuguese operator SC Fitness, which is pioneering a data-driven approach to group fitness and yielding impressive results.
7. A fully-connected fitness experience
While rockstar Instructors have become more important than ever for driving footfall through a fitness facility and keeping members engaged, advances in technology are opening up new ways for people to enjoy group fitness beyond the traditional live class setting, particularly in the wake of the COVID pandemic.
Today's fitness consumers demand a seamlessly connected fitness experience, which suits their lifestyle and enables them to work-out on their terms. 85 percent of all gym members were already doing workouts at home pre-COVID (Qualtrix, 2019), illustrating the importance of catering for all types of fitness experiences if a club is to inspire loyalty among modern members. From a group workout perspective, this means a fully-integrated live, virtual, and on-demand solution that can truly take a club's reach beyond the four walls and into every aspect of a member's fitness journey.
With tech giants like Apple, Amazon and Facebook betting big on fitness solutions, consumers' expectations will evolve as rapidly as these firms' ever-more sophisticated fitness apps, wearables and on-demand solutions. As a result, clubs will have to constantly innovate to remain competitive and relevant to their users.
"The reality for most clubs," says Les Mills Global Markets CEO Keith Burnet, "is that it's going to be very difficult to beat the world's best boutique experience, or create a tech product to rival Apple or Google. But offering a connected fitness experience that combines the best of both worlds is now a viable goal to aim for.
"Much like supermarkets, consumers want a one-stop-shop for their fitness needs, so clubs should offer a compelling blended solution that combines the motivation and social connection of live fitness experiences in-club, with the convenience of digital workouts at-home. Offering a connected fitness solution that neither Apple nor the best boutiques can match puts your club in a strong position to keep current members – and attract new ones – by supporting them to work-out however they choose."
8. Innovating the experience
Perhaps the greatest testament to the impact of digital fitness has been the speed with which it's transformed how the world consumes fitness – particularly during the COVID pandemic. As mainstream adoption becomes the norm and the industry enters the next generation of digital fitness in the decade up to 2030, the quality of content will be the biggest determinant of success for a club's digital solution.
The crucial part is serving up high-quality on-demand fitness content and livestream classes that are motivating, fun and results-driven. After all, Youtube is chock-full of free, average fitness content, so your club's offering needs to be world-class to keep the audience coming back and paying.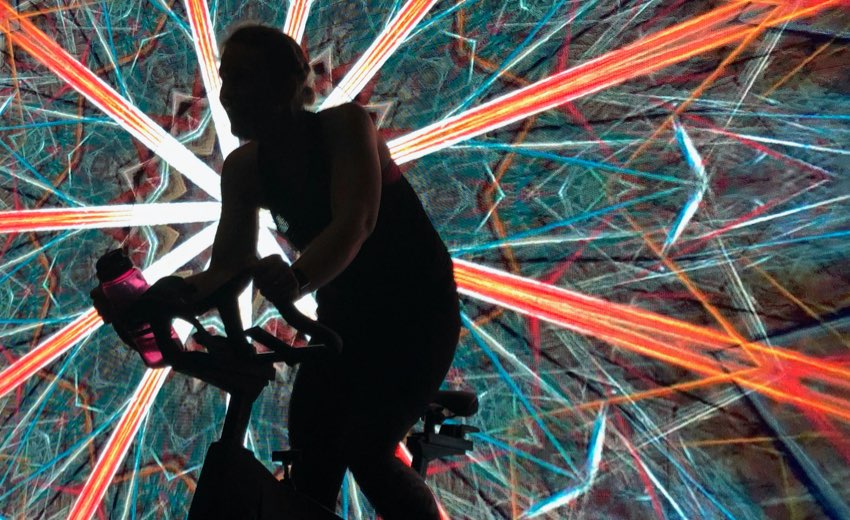 In the short-term, expect the immersive experiences pioneered by group cycling class THE TRIP to expand into other class formats – both virtual and live – with high-quality video enhancing the class experience. Imagine a dance workout set against the backdrop of nightclub VJ content, or a yoga class surrounded by screens showing an alpine vista in Spring.
Longer-term, these immersive enhancements will transcend more of the senses, with haptic feedback enabling class participants to 'feel' the beat of the music and key sections of the class, while scents and temperature variation will help bring to life ever more realistic augmented realities. A recent demonstration from Microsoft of its HoloLens 2 showed how the device can now spawn high-definition holograms of people that can translate speech instantly into any language, anywhere in the world. This unlocks the possibility that our favorite Instructors could become quite literally on-demand, able to appear everywhere, in whatever language we require.
9. Digital fitness – friend or foe for clubs and Instructors?
How the advancement of technology plays out in 2030 remains to be seen, but it's safe to say that live Instructors will be confronted with both opportunities and challenges as technology progresses. So far, the advent of virtual and on-demand services has increased attendances at live classes and driven up standards among live Instructors, forcing them to raise their game in the face of fresh competition. Will a rising tide continue to lift all boats over the course of the next decade? And where will live experiences stop and digital fitness experiences begin?
On-demand fitness will doubtless expand as a category over the next decade and this will be key to the growth of clubs. Smart use of technology will help to grow the fitness market, reach new audiences, and ultimately drive people into clubs for live fitness experiences.
Many industry observers have voiced fears that on-demand fitness services will cannibalize the traditional health club membership, but the numbers don't bear this out. While the digital fitness revolution has gathered pace in recent years, gym memberships and penetration rates have continued to steadily increase, with 2019 seeing record numbers of club members.
Evidence suggests digital fitness is bringing more people into the world of workouts, helping them overcome some of the main hurdles that have stopped them signing up in the past: perceived cost, convenience and lack of time. Now, the inactive, the self-conscious, and the time-poor are signing up for digital fitness in their droves, growing the market and creating opportunities to 'graduate' more people into the club space. As such, clubs that bridge the gap between the digital and physical world to offer seamlessly integrated fitness experiences will be the big winners in the 2020s.
10. A pivotal decade for fitness
The past two decades have seen the fitness industry evolve from being perceived as a niche leisure pursuit to a booming global movement and an essential pillar of a healthy society. If we are to unleash our sector's full potential as a force for good with a major role to play in tackling humanity's greatest challenges – physical and mental health epidemics, a climate emergency, and economic inequality – then continued and accelerated growth over the next decade is pivotal.
For its unrivaled ability to motivate seasoned exercisers and mobilize new ones, group fitness has a huge part to play in driving fitness forward to 2030. Digital solutions will no doubt have a key role in democratizing fitness and taking it to the masses. At the same time, this is a very human industry, grounded in physicality and relationships, so great people will always be at the heart of the fitness experience.
Grab your copy of EuropeActive's HORIZON 2030 – The future of the health and fitness sector.
READY TO DOUBLE DOWN ON DIGITAL FITNESS?
We've worked closely with leading clubs around the world to develop a suite of new digital solutions to help future-proof clubs by expanding their reach in the booming online fitness space.
GET FIT FOR THE FUTURE