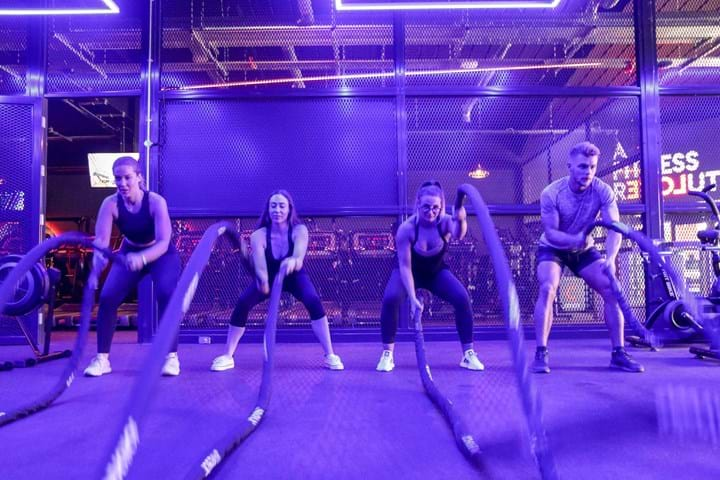 What's the vision for Coach Gyms?
Our vision is to redefine affordable luxury, which is why we've created the UK's first affordable boutique gyms. I've applied learnings from my previous role in the budget segment: as COO of Xercise4Less I helped grow the business from a single site to a 52-club estate with over 300,000 members in 10 years. But prior to that, I'd always worked in the premium segment, with emphasis on providing a high-quality member experience and a strong sense of community. A lot of this comes down to high-quality group fitness and if you get that right then you build an attractive member profile and low attrition rates, so this was something I wanted to reflect in the Coach Gyms concept. It's a combination really of that classic premium health club focus on quality and group fitness, fused with the edge and excitement of a modern boutique experience. Outside of major metropolitan centers, you can't charge £25 for a boutique fitness class, but that doesn't mean there isn't the demand for that type of experience – you just need to be imaginative with how you bring this to fruition.
So how did you make it happen?
Over the years I've done a lot of consultancy for boutique brands, and the classic model simply doesn't work outside of London – we've seen many brands come and go. So we asked ourselves 'How can we make boutique fitness – delivering great results, quality service, and a strong sense of belonging – sustainable in the rest of the UK?' We decided to underpin the business with a traditional health club income model, but focus heavily on the boutique offerings that we upsell. So we provide a high-quality health club membership, but we also receive the wallet share for boutique purchases that members would usually go to another facility for.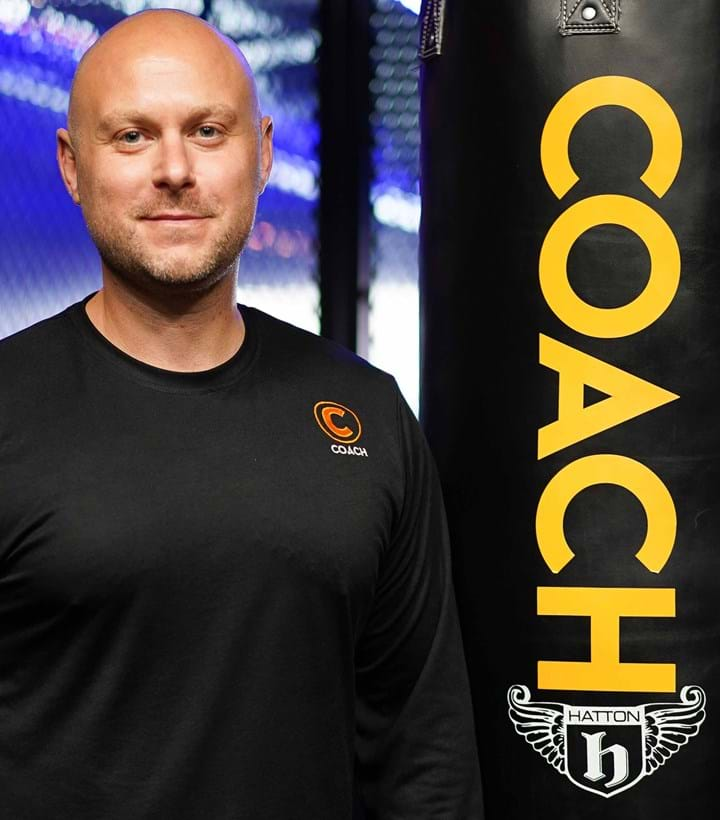 How would you describe the clubs?
All clubs will have total floor areas of between 10-15,000sq ft, featuring four group fitness studios and a full gym floor, with 200 pieces of equipment across the five zones. We've taken the boutique feel up a notch, with an edgy design comprising high-end fixtures, fittings, service and equipment. The average membership costs around £24 per month and for that you get access to the gym floor, plus 200 free exercise classes per month. And then our boutique classes are packaged in six-week courses costing £99, so it works out at £6 per session – making it the cheapest boutique experience in the UK.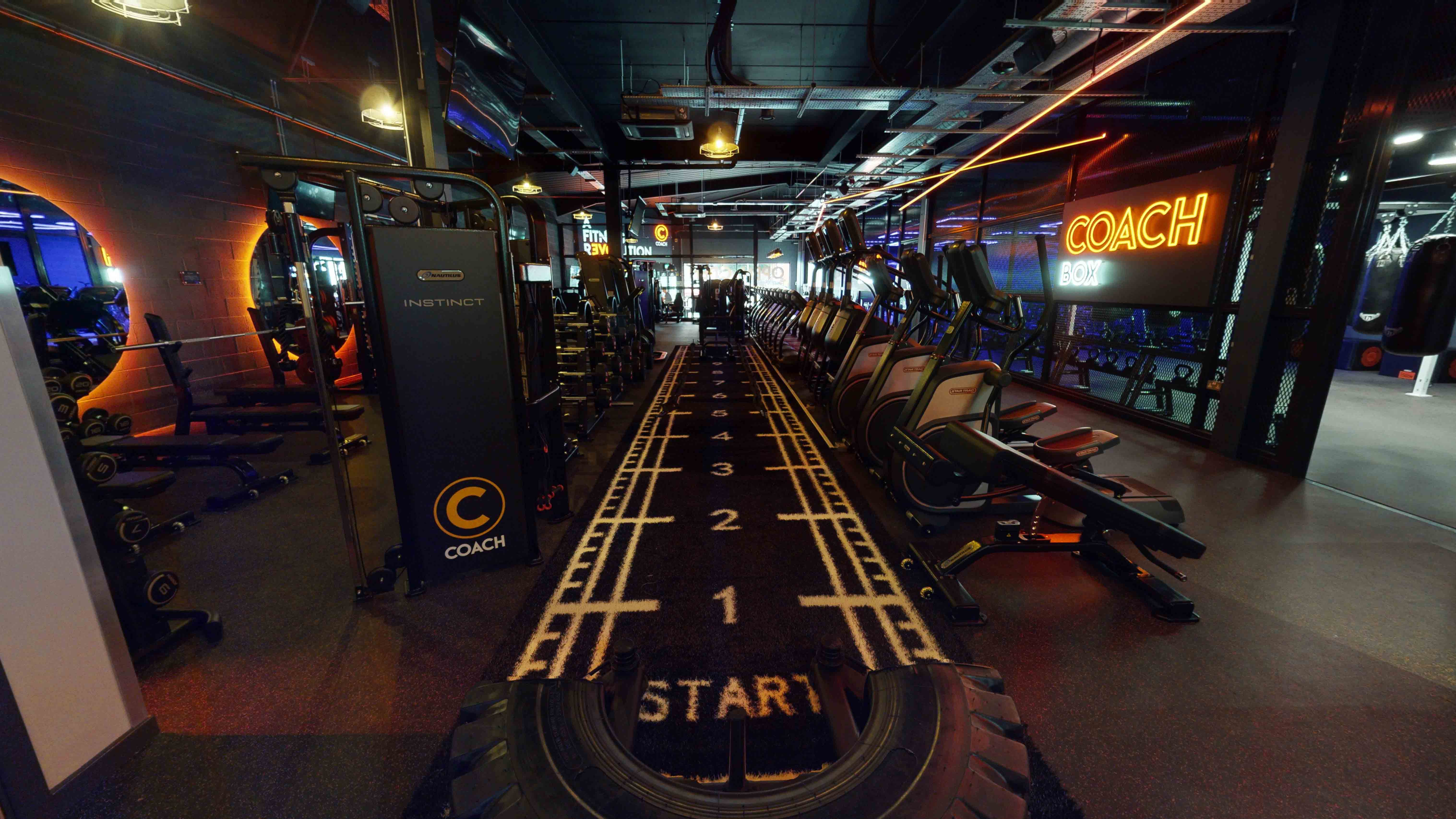 Tell us about your members?
After working in the premium, mid-market and budget sectors, I felt female fitness was often an afterthought and a huge opportunity missed, so our target audience is 25 to 55-year-old females and they make up around 90 per cent of our members. We have a great community here and although it's female-focused, we also attract a decent amount of men who are drawn by the amazing boutique experience and that touch of luxury that comes with it.
How do you foster that sense of community?
Connection is massive for our club and a great deal of this revolves around group exercise. Everybody doing it makes new friends – they have fun together and get great results, so our attrition rate is next to nothing. Meanwhile, our bar is the beating heart of the club – we serve shakes, coffee and sometimes alcohol. After every session people sit down together for a shake and a chat. And at the end of every 6-week course, we take the class out for a team social.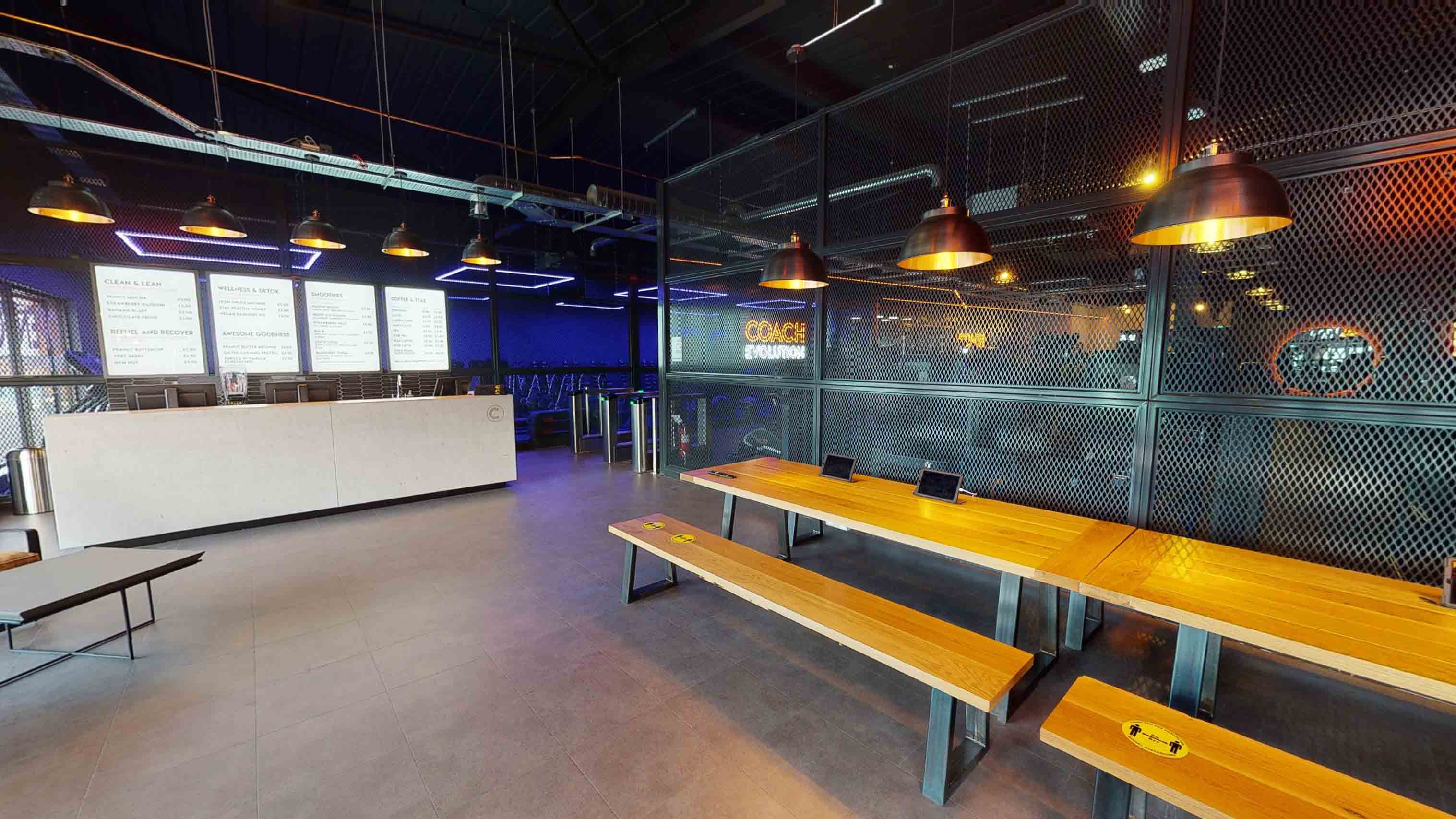 What does your group fitness set-up look like?
We deliver 200 free classes per month in our two main studios and these are a combination of Les Mills workouts, indoor cycling, and our own classes. Then we have two studios dedicated to our custom-designed boutique classes. The first is Box, which is a 30-person boxing studio where we combine cardio, full-body resistance and boxing moves. This ranges from pad work to hitting the heavy bags, and we even have speed balls for those with a little more experience!
The other studio houses Evolution, which is a 30-person HIIT class incorporating rowers, air-bikes and treadmills, as well as weights, battle ropes, plyo boxes and much more.
The boutique studios are where we do our six-week transformation courses. Each cohort receives three intense HIIT sessions per week – which get progressively harder – as well as nutritional support. Keeping the courses in groups means everyone can progress and develop together, which creates a great sense of community among the members. In addition, each of our boutique courses has its own private community group on our member app, where all participants can chat to their dedicated Coach and support each other throughout the six-week journey.
Given you've created many of the programs yourselves, what made you choose Les Mills classes as part of the mix?
I've always been a huge Les Mills fan and I've been a customer at various stages in my career. In order to provide a premium service to the member profile we're targeting, I needed a brand that was going to underpin what I wanted to deliver in terms of member experience. If I wanted to cut some costs I could have put a 'Coach Pump' class on my timetable, as opposed to BODYPUMP™, but this would be very short-term thinking. It wouldn't have attracted the right caliber of Instructor, and that would have had a knock-on effect on the member experience, retention, average length of stay, member referrals – all the key club metrics. Everything that we need is strengthened by the Les Mills brand – it elevates our business and it elevates our brand.
How are your classes performing?
The occupancy levels for our peak classes are at 100 percent, with waiting lists of 15-20 people, but that is because we are currently running at reduced capacity due to COVID restrictions. If we were operating at full capacity, we'd be at 100 percent occupancy, with a smaller waiting list. Our off-peak classes (pre 5pm) are currently at 80% occupancy.
We're forever promoting our classes and they're always going to be hugely in demand given the profile of our members – 80-90% of them are doing classes in some form. If you come to our club at peak time, say 6pm on a Tuesday evening, you'd see four packed studios serving 120 members, with 20-40 members on the gym floor. The gym floor is by far the least utilised area of the club, which is great for managing footfall and preventing the gym from ever feeling 'too busy'.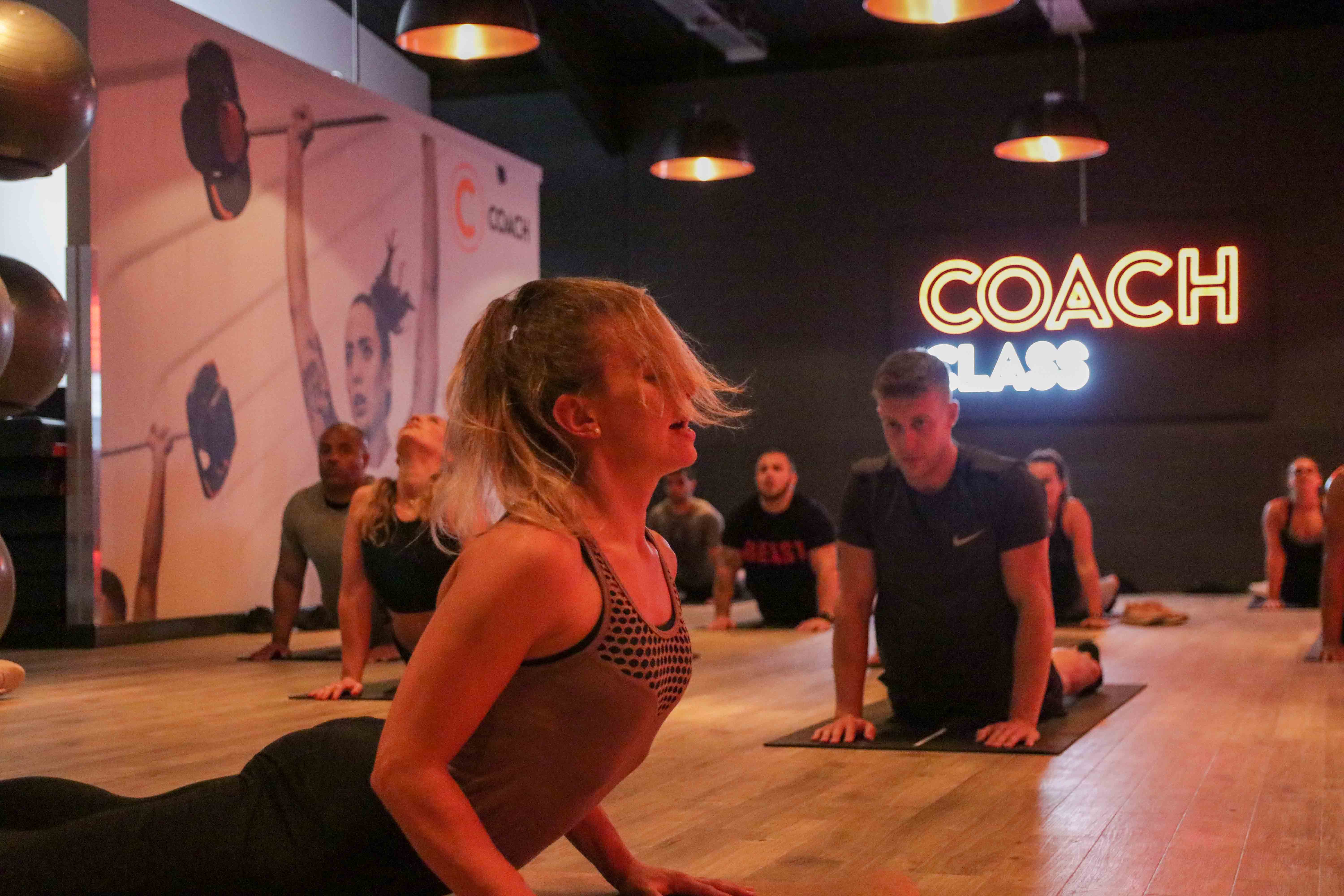 How do your team help drive the sense of connection among members?
Each club is run by a Head Coach (General Manager), two Coaches (Assistant Managers), then we have bar staff (Reception) member consultants, and our 11 Personal Trainers. The Coaches are three people who are highly trained and experienced in the industry, so they lead the boutique classes and oversee that operation. We're very selective when choosing our people and we train them intensively with experts in various fields (boxing, HIIT, etc...) to support their development. Since starting nine months ago, we haven't had a single member of our team leave us, which we're very proud of. For freelance group exercise Instructors, we've had great support from Les Mills to identify top talent in the local area, while I also draw from my extensive fitness contacts to bring in the right caliber of trainer.
How has your launch been impacted by COVID-19?
Everybody says it's poor timing to launch a club during COVID, but I've got a very different outlook on life to most people. With adversity always comes opportunity. Lockdown came in on the week we were due to open, we had six-weeks of figuring out what to do. Then on 15 June I took the decision to open as a non-essential retail operation, because we were in pre-sale and no one had ever used the club, so I reopened it with one member of staff to sell memberships and we really doubled down on our marketing. It was a bold move and it meant we doubled the size of the business in four weeks, cleaning up while all the other gyms were asleep and not marketing their clubs.
What are your plans for expansion?
I'm confident we can deliver 50 Coach Gyms in the UK over the next few years, however, I feel the opportunity is really much larger than that. We're very well-supported by a group of expert investors who have successful fitness and leisure operations around the world. Site two is already designed and ready to launch, sites three and four are under offer and I have 32 qualified property leads sitting in my inbox that are ready to go. The barrier to entry is very low for us and the decline of retail outlets means there are properties coming onto the market all the time, so I have high expectations for our expansion over the next 3-5 years.
READY TO TRANSFORM YOUR CLUB?
Check out our Club Recovery Hub, packed with tools, insights and resources to help your club get back to full fitness.
GET FIT FOR THE FUTURE