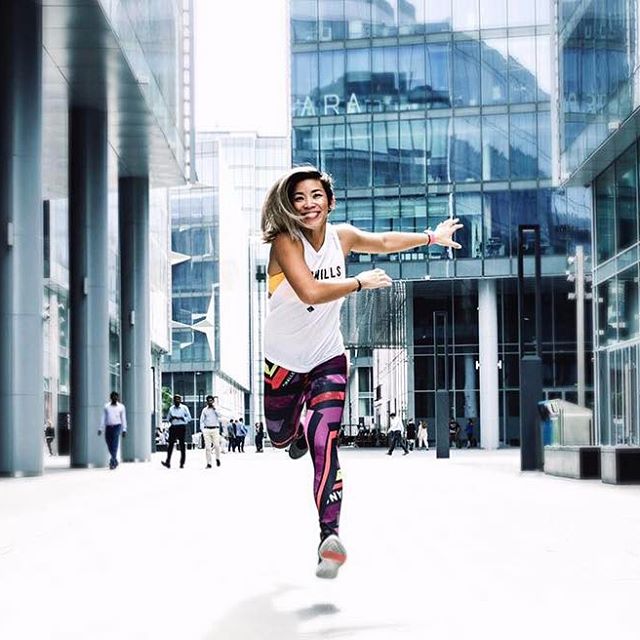 Tell us about your career so far…
I've been into sports since I was 10 years old. I started with dribbling basketball and went onto play in the National team in Indonesia. I graduated from University as a Bachelor of Arts and worked in an advertising company for 2 months – that was enough for me! Sport takes a HUGE part in my life.
I've spent more time at the gym than home since I've known Les Mills. I was a member at the gym for 7 years until I decided to take RPM as my first programme (RPM was my first love).
I got my first job as RPM instructor in 2010 back in Indonesia, took AIM1 and AIM2. A year after I joined Les Mills Asia Pacific presenter team. Taking my career in Les Mills forward is my passion. It literally changed my life.
I moved to Dubai 2 years ago and I feel lucky and grateful to be able to continue what I want to pursue in Les Mills. Being part of the Les Mills Middle East Trainer Team and able to share my knowledge and passion, all while delivering Initial Module Training in 3 programmes, is totally the best job ever!
If you weren't a fitness instructor, you would be….
Personal shopper or Flight Attendant
Fun fact
I always have my nails polished.
What's your ideal day off?
A fancy massage in a spa, or go to the beach, get a sun tan, and read books.
How long have you been in the industry?
6-7 years. I started teaching in 2010 and first joined the presenter team in 2011.
What's the highlight of your career?
It's the journey and development I've had as an Instructor. From being a participant, to Instructor, to advanced and elite Instructor, presenting workshops delivering training. For me it is a huge part of my career. However, it won't stop just here, I will keep learning, working hard and moving forward.
If you want to hear more from Fiona, follow her on Instagram @fionaliciouz