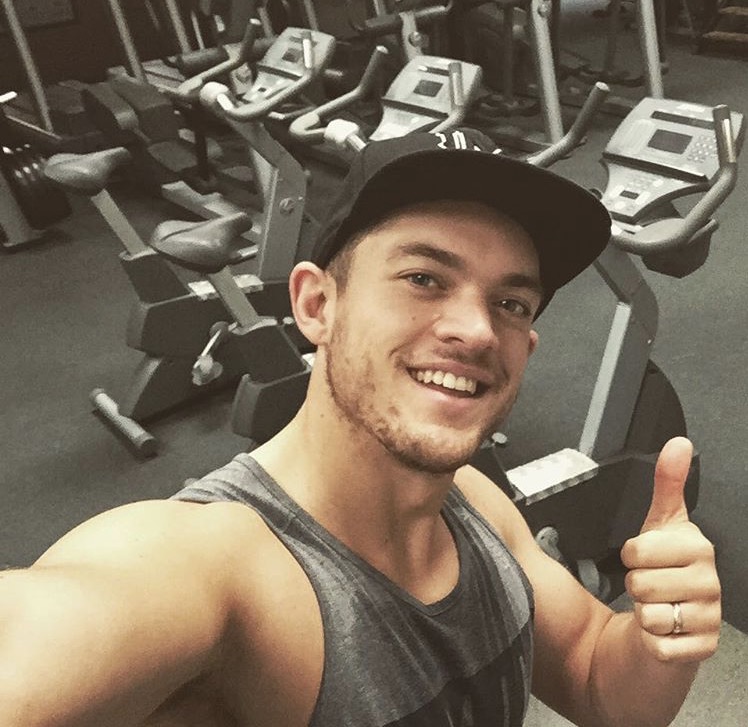 Tell us about your fitness career so far…
At 17, I secured a full-time gym position in my home town. At 19 I flew to New Zealand to visit family and ended up staying! I secured a PT position and 2 BODYCOMBAT™ classes at Les Mills New Lynn in West Auckland. A year later I came home and started my own PT business. I stopped teaching Les Mills classes for 4 years until my business grew enough to have a group fitness studio. I reunited with Les Mills and 2 years on I am a Les Mills Presenter and Trainer for BODYCOMBAT and BODYATTACK™.
If you weren't a Fitness Instructor, you would be….
I would have to learn to play the guitar and join a rock band – because I can't sing.
Tell us something no one knows about you.
I am a bit of a comic hero nerd. I collect rare comics and figures.
What's your ideal day off?
An uninterrupted no holds barred weights session in the morning, then lunch and chill-time with my wife and baby boy. Then onto a box-set binge in the evening! Perfect!
How long have you been in the industry?
2007
What made you become a Les Mills Instructor?
My Auntie owned a small gym in Rotorua, New Zealand. She sent me a video of BODYCOMBAT 30 and told me to "get ready to teach it" when I came to NZ. The following month I was on my BODYCOMBAT initial module training in Auckland!
What's the highlight of your career?
Successfully getting through Presenter boot camp. It was my second attempt and five years after the first time I tried. It was a special weekend and marked a significant chapter in my life.
Thanks Tommy! And if you want to hear more from Tommy…
Insta: @TommyGentleman
Facebook: @TommyGentlemanCoaching