LES MILLS LIVE
LOS ANGELES
28 - 30 JULY 2023
LOS ANGELES CONVENTION CENTER

Together with adidas, LES MILLS LIVE is taking over Los Angeles.
The schedule? Set. The lineup? Large. The experience? Unforgettable.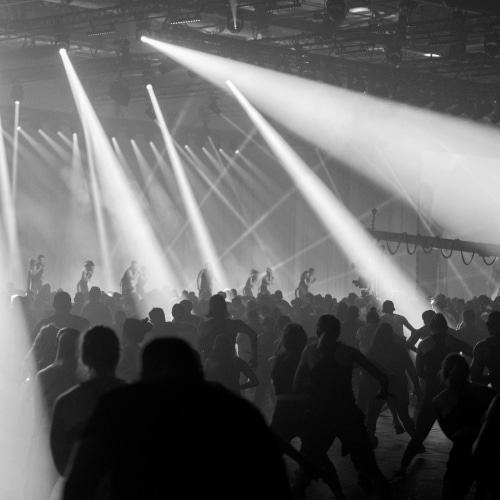 About LES MILLS LIVE Los Angeles
Three days going rep for rep, set for set with thousands of fellow fitness fans and a handpicked selection of the world's most inspirational trainers at Los Angeles Convention Center.
This is your chance to soak in the limelight and pioneer unreleased workouts that will move millions around the globe in this live filming production.
Who's coming with us?
TICKETS ON SALE
Single sessions priced at $50. Allows entrance to your workouts and an Athlete's Village brought to you by adidas x Les Mills.

Be first in queue to secure your spot as one of the first in the world to experience the reveal of a complete new workout.
What to expect
Expect the usual suspects of any festival - the booming bass, the bright lights, the big energy, the sweaty selfies, you know and love the drill. Except instead of yelling lyrics and raising phone torches, you're synced up squatting with a sold-out crowd.
That aside, we recommend bringing the essentials: a change of clothes, drink bottle, sweat towel, and anything else you need to keep you in the zone. The rest, we've got covered. That includes all the equipment you could ever need for your sessions, and a secure bag drop area ready to store all your stuff.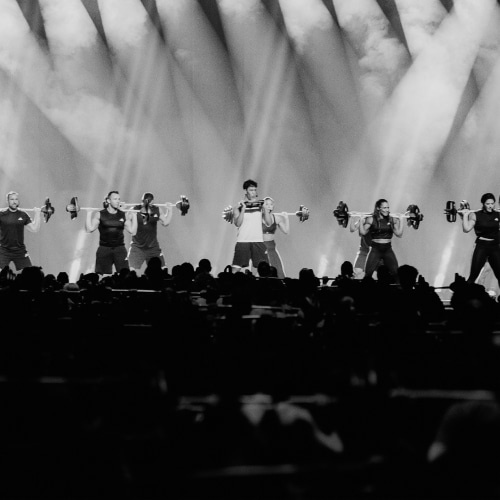 Getting There
Los Angeles Convention Center 1201 S. Figueroa Street Los Angeles CA 90015
Accommodation
The Los Angeles Convention Center is walking distance from several great hotels. Les Mills joined with the Marriot Group to secure special rates for our attendees in their downtown hotels over the dates of LES MILLS LIVE!
These rates are available in limited quantities on a first come, first served basis. Rates listed are based on single or double occupancy and are exclusive of any taxes or fees. Group rates are available until July 1, 2023.
Sheraton Grand Los Angeles, $229 per night
Courtyard by Marriott Los Angeles L.A. LIVE, $229 per night
Residence Inn by Marriott Los Angeles L.A. LIVE, $239 per night
Moxy Downtown Los Angeles, $239 per night
AC Hotel by Marriott Downtown Los Angeles, $244 per night
Transportation
If you're local, you can avoid traffic and get to the Los Angeles Convention Center from Orange, Riverside, San Bernardino, Riverside and Ventura counties, as well as the Antelope, San Fernando and Perris valleys by taking a Metrolink train. Then transfer to LA Metro for free with your Metrolink ticket.
Check out the schedules here and download the Metrolink Mobile App here.
Metro Bus, or Metro Rail. Please use the Metro Trip Planner to find the most convenient route from your starting point.
Bus Route F has several stops on Figueroa St. adjacent to Los Angeles Convention Center and LA Live. For details on DASH service, go to ladottransit.com.
Join us at LES MILLS LIVE Los Angeles
Subscribe to be among the first to hear of news when it drops around LES MILLS LIVE Los Angeles.
Thank you!
We have received your submission, and will be in touch on when the news drops around LES MILLS LIVE Los Angeles.
Error
{{validation.errorMessage}}