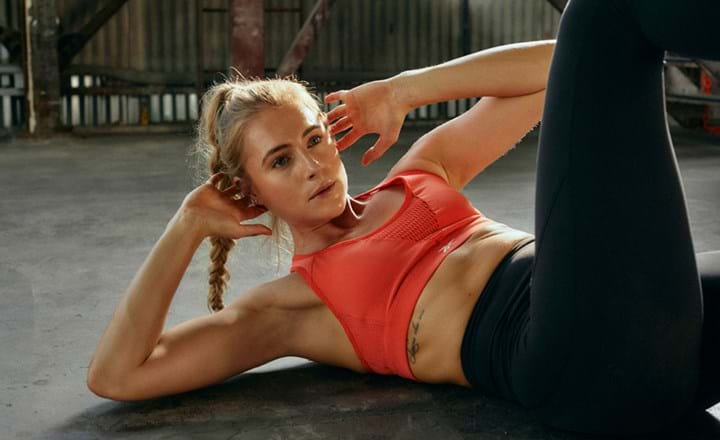 If there's a silver lining to the COVID-19 cloud that's blighted our industry throughout 2020, it's undoubtedly the emergence of digital fitness solutions to complement our physical clubs.
Clubs have adapted with impressive alacrity to provide members with a suite of digital options to stay active and engaged, most notably livestream, which has proven to be a highly effective way to beam the buzz and community of group fitness classes into members' living rooms.
And far from being a simple stop-gap to tide the industry over during lockdown, livestream is becoming a vital addition to clubs' long-term digital offerings.
Research from fitness facilities developer Alliance Leisure found that 96 percent of consumers who tried a workout from a club during lockdown said they would use that facility when it reopened. Meanwhile, a new ClubIntel report into the post-COVID fitness landscape concludes that "operators seeking relevance to Gen Z and Millennials need to commit to providing virtual fitness content", as these demographics were the biggest consumers of digital offerings during lockdown and say their ongoing provision will be the most important factor in them returning to their club post-COVID.
In recognition of these new opportunities for clubs and the ongoing global uncertainty around COVID-enforced lockdowns, we've made some important updates to our partner proposition. Clubs offering Les Mills workouts can now ramp up their presence in the booming online fitness segment by offering the world-famous classes to their members via livestream.
Since lockdown brought clubs to a standstill, we've provided specially-created program releases as a short-term solution for clubs and Instructors to keep their members moving. Now, operators have a much wider choice of Les Mills classes for their Instructors to deliver if they want to tap into the fast-growing livestream market during lockdown and beyond.
As of July 2020, clubs are able to livestream Les Mills workouts on whichever platform they choose, provided the necessary music licenses are in place with their local performing rights societies.
Livestreaming of Les Mills programs can only be done by licensed clubs using certified Instructors to provide workouts for the club's registered members. As with live classes, clubs can only livestream programs they are licensed in, and Instructors need to be certified in the programs they're delivering.
To help clubs livestream successfully, we've created a comprehensive livestream guide covering key insights and set-up recommendations. Leading clubs around the world are already embracing livestream, ensuring they're well-placed to win whether fitness consumers want live workouts, online, or both.
Here are 9 key plays to help your club nail its livestream offering:
The tactics
1. Champion your team
A key principle behind a successful livestream strategy is to harness your star Instructors to grow your online audience and win new fans by becoming the 'club that never closes'.
We know that a single great Instructor can attract and retain hundreds of members to a club, and the same principles can apply to online workouts. Making the most of your Instructors – the people your members identify and engage with – can be key to gaining and maintaining online fans.
Family Fitness Centers in New Port Richey, Florida, has encouraged Instructors to livestream daily classes, resulting in scores of new members signing up during lockdown (even while the club was closed) and over 50 members asked to continue to be charged in full due to their appreciation of the club's efforts.
Similarly, Chinese Boutique operator Shape – which operates 10 sites in Beijing – was quick to embrace this notion and started streaming live workouts on the first day of COVID-19 lockdown.
Shape's Instructors had never broadcast live workouts before, so the chain brought in experts to give Instructors a crash course in how to broadcast and build an audience. In addition, Shape chose live broadcast platforms where viewers can donate money in the form of "gifts", which would invariably cover the cost of the Instructor.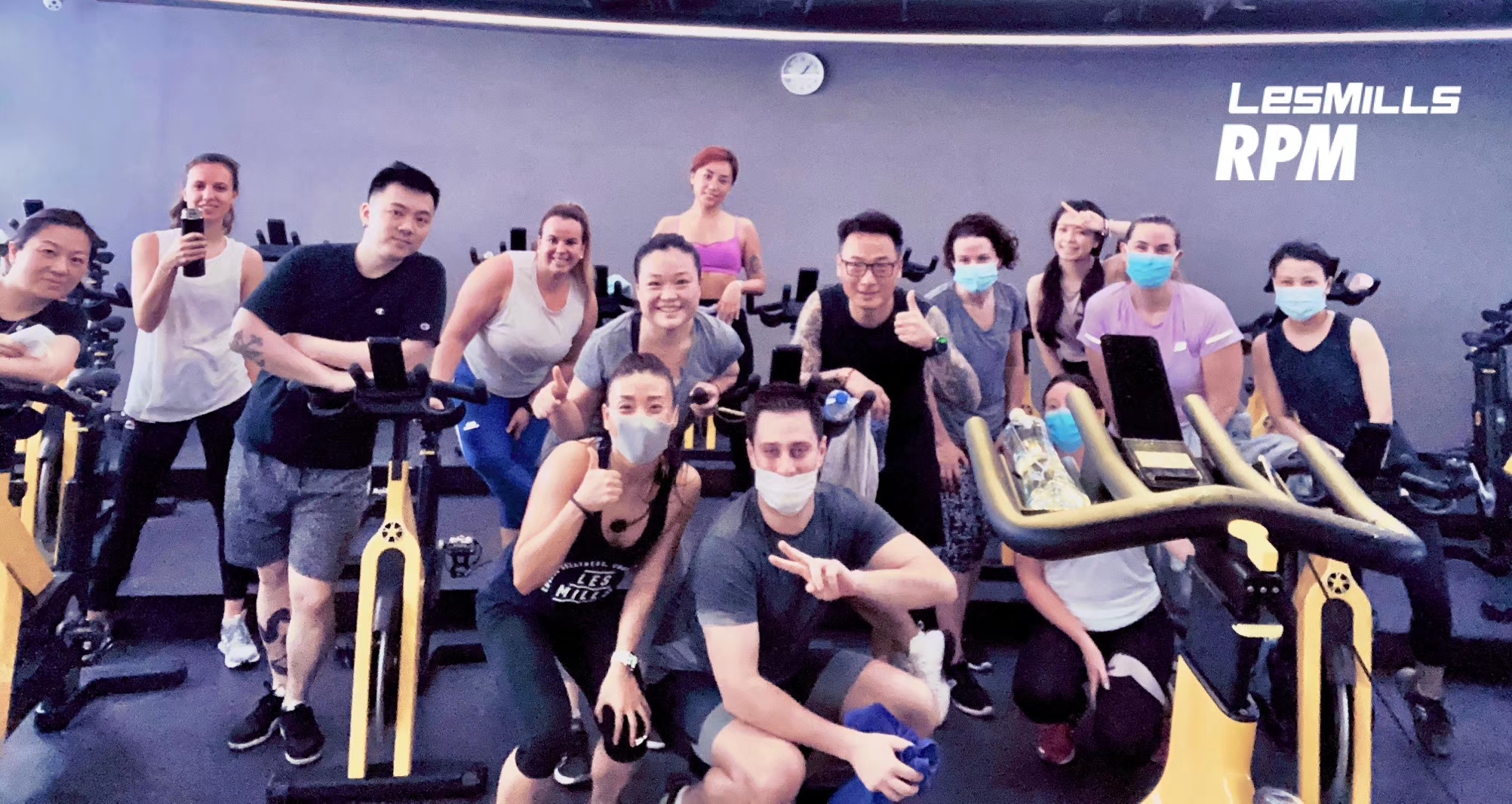 2. Build your audience
Test and learn to build your club's livestream audience – you'll get the best traffic and value from your livestreams if you track the attendance of your classes, and adjust your plans accordingly. Aim to timetable your livestream workouts as close to your live workouts timetable as possible (check out some examples of livestream timetables that worked for us) and seek your members' input to ensure you choose programs and timings which suit them.
Be sure to advertise your livestream classes, using your social media channels, mailing lists, and member app to keep everyone updated with your latest timetable. Over in Russia, operator World Class has been pulling out all the stops to dial up its online experience and reach new fans through social media.
The premium chain has its Instructors leading a full timetable of livestream classes which the team refines daily, based on user feedback and timeslot metrics.
Since adding live broadcasts of their group fitness programs, World Class has seen a huge uplift in subscribers and engagement on its various social media channels. The club's Instagram account has grown by 150% to surpass 200k followers, while the Youtube Channel's following has jumped 1,200%.
These efforts are helping World Class to tackle the COVID-19 crisis and better still, the added reach will be even more helpful for growing members and building a healthier business when the clubs reopen.
3. Adopt an agile mindset
It's too early to say how offline gym membership numbers will be impacted when the world fully comes out of lockdown. Once COVID-19 anxiety subsides, many of the new fitness fans that clubs have won online will be eager to ditch isolation and embrace the thrill of live fitness experiences. Others may well decide that home is where the heart is when it comes to working out.
Whatever happens, the ultimate winners will be clubs who nail the online-to-offline strategy (where businesses build an audience through a slick digital presence and then channel them towards physical sites) to ensure they have both bases covered. For these clubs, the distinctions between physical and digital will no longer exist. Digital will simply be an integral part of their standard operating procedure.
The key differentiator will be the mindset clubs choose to adopt. Some will no doubt opt to ride out lockdown and wait for their club to open as before. The more agile will double down on digital, adopting the mindset that their club is now always open and every person on the internet is a potential member. Which path will you choose?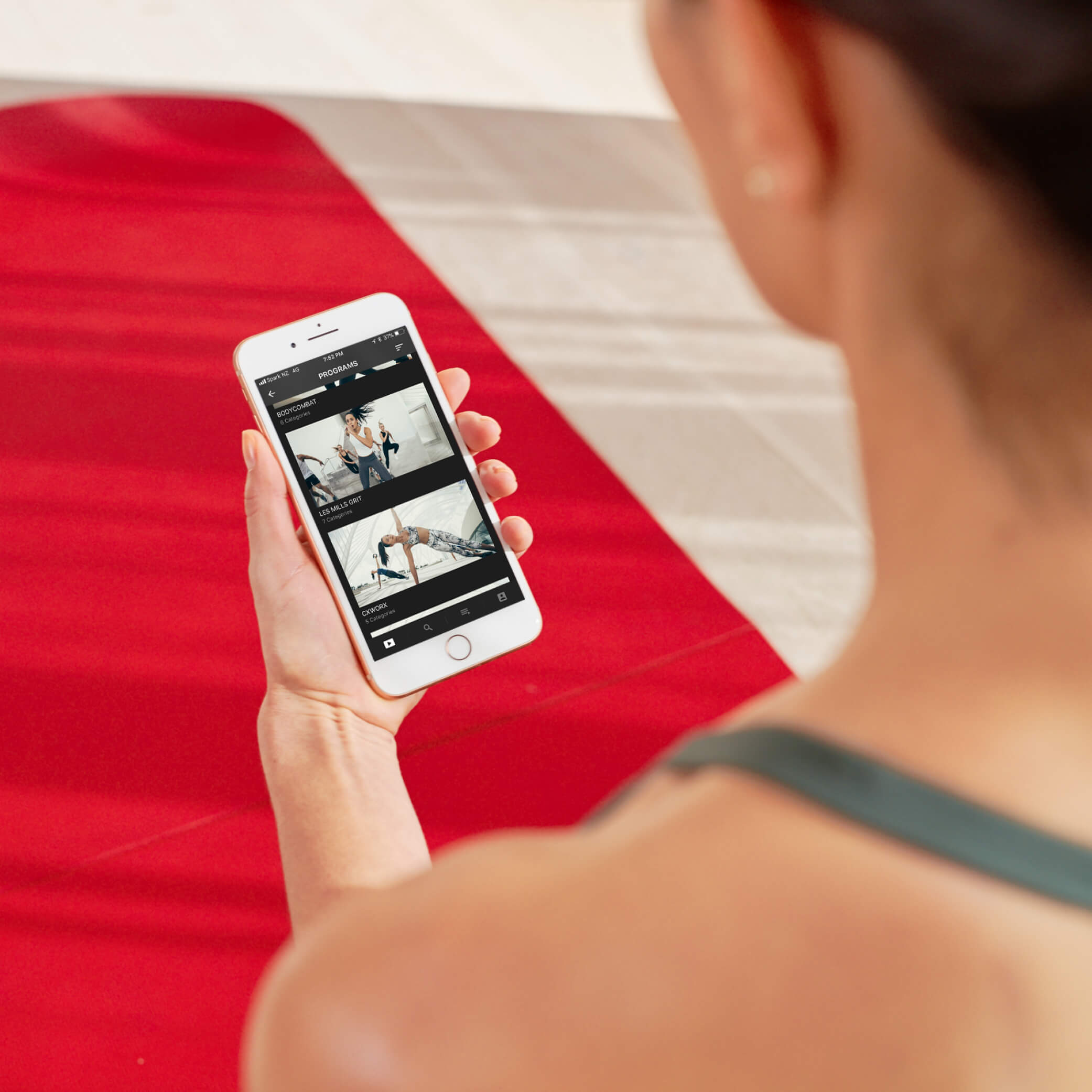 The Set-Up
4. Pick your platform
Having run trials of multiple livestream software providers during lockdown to determine which option creates the best experience for a group fitness workout, we recommend using Zoom for livestream classes.
Zoom is easy to set up and use, both for your Instructors and members. It allows for decent quality audio and visual broadcasts, plus it offers important enhancements around security and audience engagement. That said, if your club already has a preferred platform, you can always use that instead. You just need to ensure you are adhering to the terms of use for that specific platform.
Check out our comprehensive livestream guide for full details on how to set up on Zoom and maximize the class experience for your members.
5. Test your tech
It doesn't matter how great your Instructor is, if a livestream loses internet connection mid-way through a class, you're likely to encounter a bunch of disgruntled members. To deliver a successful livestream, clubs should aim for minimal-to-no buffering, no dips in audio or video quality, and no delay in the conversation between members and Instructors.
So how do you ensure this? Here are some tips from our own testing to ensure your internet connection won't let you down:
Try not to rely on a Wi-Fi connection. Instead, use an Ethernet cable to connect your computer straight to your modem. This will ensure the fastest and most stable internet connection possible. Meanwhile, disconnect all other devices from your internet to

minimize buffering.
Close everything else on your computer before starting a class. Hosting a livestream uses plenty of computer power, so close all other windows, programs, and in-progress downloads on your computer.
Test everything before commencing the class. Livestreaming can require a number of moving parts – a computer, a mic, speakers, internet connection, music supply, and more. Before every livestream you should test every element separately, and then test them again together. If you need to swap out an element, be sure to test the whole set-up again before your next livestream.
Optimize microphone levels. Projecting in a gym is different from a living room. Have Instructors record their test calls to monitor their volume levels and then adjust the mic accordingly to give members the best experience.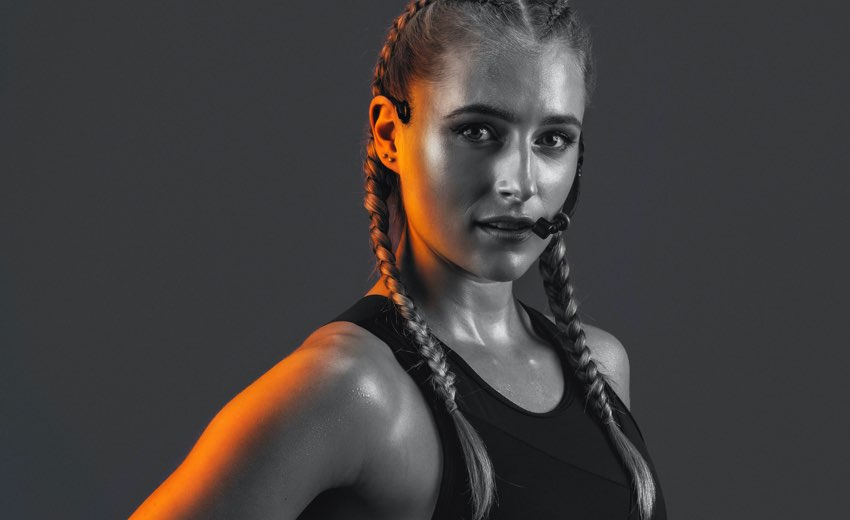 6. Give members your best shot
A great livestream experience makes your members feel like they're in the room with you, so you need to make sure it looks great. To ensure a classy production, try these camera tips:
Invest in a good webcam. The camera built into your laptop may not be up to the job, so check out our recommended set-up in this

livestream guide

to find the option that suits your club best.
Make sure you create enough space for your Instructor to lead the class safely – and be clear with participants how much space they require for the workout.
Ensure the Instructor can keep their head and feet in the frame of the camera shot throughout the workout – having a setup which displays the feed that participants can see is a good way to support this. Make sure they think about their positioning before class starts, especially when jumping, or dropping to the floor for burpees.
For more livestreaming tips, check out this video from Les Mills Education Director Bas Hollander.
The live workout
7. Dial-up the engagement factor
Just like a live class, the livestream connection begins before the Instructor starts teaching and there are many tools to help boost engagement.
"For livestream classes, we try to set up and create a 'pre-class experience' like we normally would with music and back and forth chatter," says Les Mills Instructor Melissa Ann Smith.
Creating an interactive experience where members feel a sense of community is a sure-fire way to dial up the engagement (and enjoyment) factor. Encourage members to turn their own videos on for the class – this will also provide more energy for the Instructor and enable them to offer corrective or encouraging feedback.
One of the most successful parts of our livestream trials was hosting a Question and Answer session at the end of the workout – either as a two-way audio feed, or by choosing the Chat function in Zoom. This gives members a chance to have their voices heard, offer feedback, and gain answers to their most pressing fitness questions.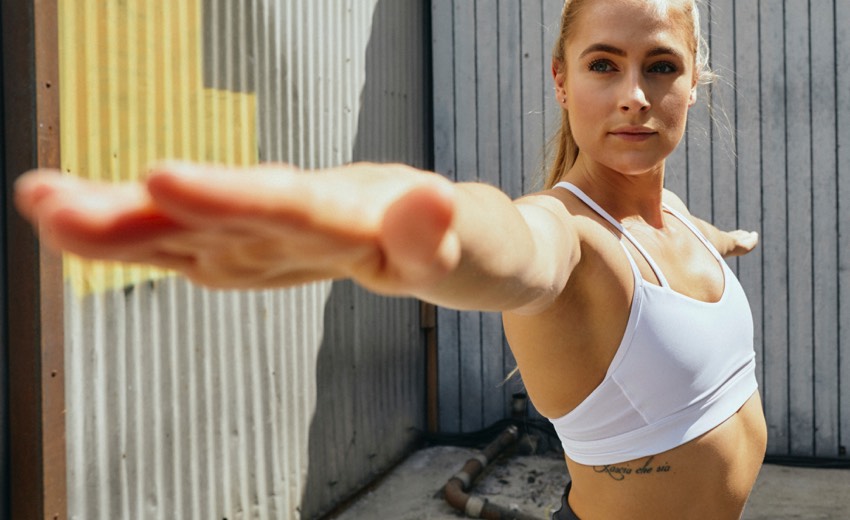 8. Clear instructions are key
A livestream group fitness workout is only as good as the instruction participants receive – and the requirements are noticeably different from a live class.
Remember that your members will be working out alone, rather than in a group where everyone is doing the same moves, so be sure to provide extra instruction and cueing. Likewise, it's important to consider how different forms of motivation might be needed to build connection through a camera lens.
"People respond to authenticity," says Les Mills Program Director Gandalf Archer Mills. "When you are teaching to only a camera: speak, cue, coach, and motivate in a style that suits the room you are in. It doesn't make sense to be screaming all happy-hype-crazy like you might do in your club with 30 people in front of you."
9. Make the music heard
Music is the backbone of any great workout experience, so it's vital to test and adapt the workout to ensure members still get the best beats to move to.
We've found through testing that trying to livestream the music when it's only playing in the Instructor's room leads to a poor quality audio experience. The best setup involves streaming the music through your livestream platform (using the 'Share computer audio' setting), and having the music play separately to the Instructor's mic feed. Be sure to test sound levels in advance and monitor them during the class to ensure the correct balance between the music and the mic.
It's also vital to ensure that you use the correct music. Livestreaming may need to be done using Les Mills Covers music, unless you have the necessary local music license to use original artist recordings. A release will feel slightly different to teach with the cover music, so make sure Instructors practice with it in advance to identify any new music cues. As you receive more cover music, you can create a playlist of different releases within the same program, just as you would for a live class.
WANT TO GROW YOUR CLUB'S MEMBERSHIP?
World United is a new campaign to help clubs reactivate paused members and attract new ones.
GET INVOLVED