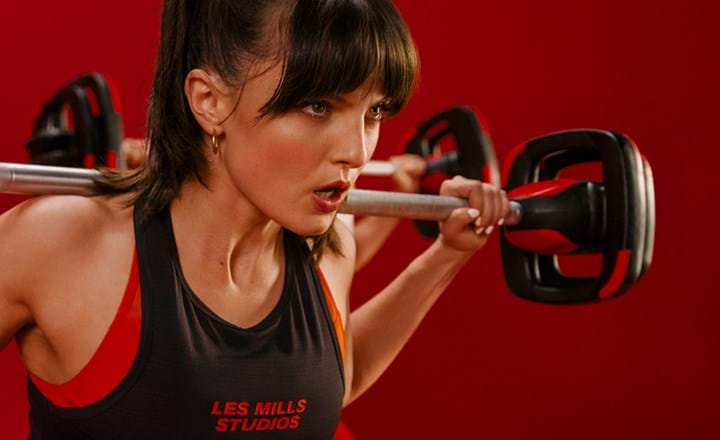 A member's first foray into fitness often begins with high hopes and even higher expectations, so a smooth onboarding plays a pivotal role in meeting those expectations head-on.
Yet, some clubs still stop nurturing prospects at the point of sale, leaving first-timers to find their own way around the club without any support. Little wonder then, that 63% of new members stop attending within three months.
Ask our team at the Les Mills Research Lab, and they will tell you the secret to successful onboarding boils down to eliminating three major barriers for exercise beginners.
No fun - only 23% of beginners consistently see exercise as a positive experience

No time – just 38% of beginners are motivated to stick to an exercise plan

No connection – 51% of beginners reported a lack of social support
Pair this with the 2021 Global Fitness report finding that 84% of beginners face at least one barrier when it comes to exercising and start to see the scale of the challenges new joiners face. So what can clubs do to navigate these obstacles and ensure every fitness journey leads to success?
Based on science from the Les Mills Lab and our new Smart Start Guide, here are 6 top tips for driving healthy exercise habits and helping beginners break through their barriers.
Motivation that matters
Research shows a third (32%) of gym newcomers sign up with an ambition to lose weight. If you can maintain motivation in those first crucial weeks when results aren't as visible, both your club and members will be set up for long-term success.
Emphasize the value of starting slow by educating new members that fitness is a journey with no finish line. A great place to start is setting SMART goals (Specific, Measurable, Achievable, Realistic, Timebound) to turn bold ambitions into attainable actions. The Smart Start Guide suggests setting one goal at a time to change a habit and keep new members motivated while avoiding the risk of them feeling overwhelmed.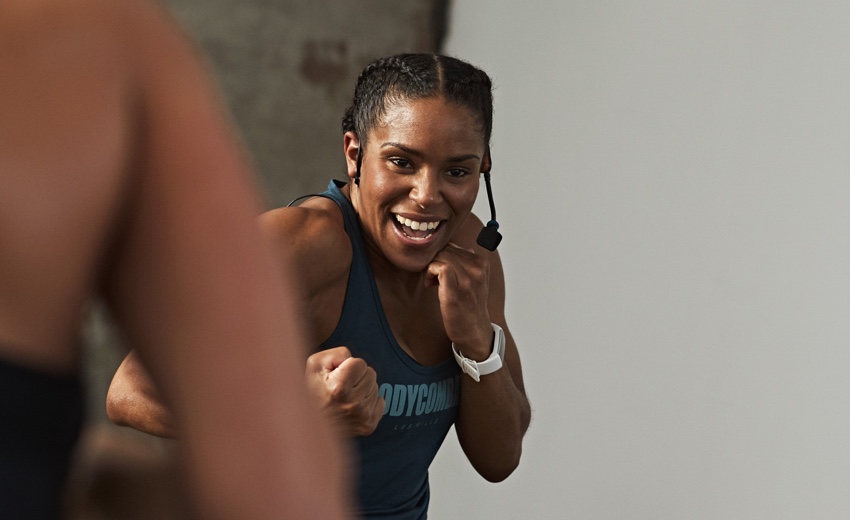 No pain, all gain
The 'no pain, no gain' mentality isn't for everyone, and this is particularly true for fitness first-timers, with 70% saying they don't enjoy challenges such as high intensity when working out.
Muscle soreness, exhaustion, and cautiousness around commitment can turn dedication into a dead end, so let your members' preferences guide which classes you recommend for them. If the excitement of a live group class is intimidating, guide them toward one of your digital alternatives.
Starting slowly with low impact will work wonders for gradually building confidence and keeping members intrinsically motivated, meaning they're walking through your doors because they want to, not because they have to.
Bolster self-belief
Although 81% of new members are interested in group workouts, two-thirds (66%) say they currently prefer to exercise alone, suggesting a self-belief barrier that needs to be breached before beginners feel at ease. But it's a worthwhile obstacle to address. Research shows club members experience increased levels of individual enjoyment and satisfaction from fitness classes – dubbed 'the group effect' – which translates into significant retention and referral benefits for your club.
Eliminating early unknowns is a considerate first step to instilling confidence in every member. When a member expresses anxiety about what to expect when first fronting up to a group fitness class, take the time to show them where they'll be going and what equipment they'll be using. If the fear of failure is proving to be a confidence killer, lean in to exercise plans that allow them to feel like they're on the right track and celebrate the little wins like feeling stronger or nailing technique.
Rally around routine
Handing members the freedom and flexibility to choose when and how long they exercise for is key to keeping them keen, as is meeting them halfway with a schedule that offers a variety of classes and durations.
Much like you do with your own timetable, why not set your members up with their own weekly workout plan? The Smart Start guide provides an achievements checklist, goal-tracking advice, and a six-week planner to help you devise a plan of action that plays to each member's strengths. We recommend prescribing a mix of workouts in both your club and at home to demonstrate how flexible and sustainable an exercise program can be.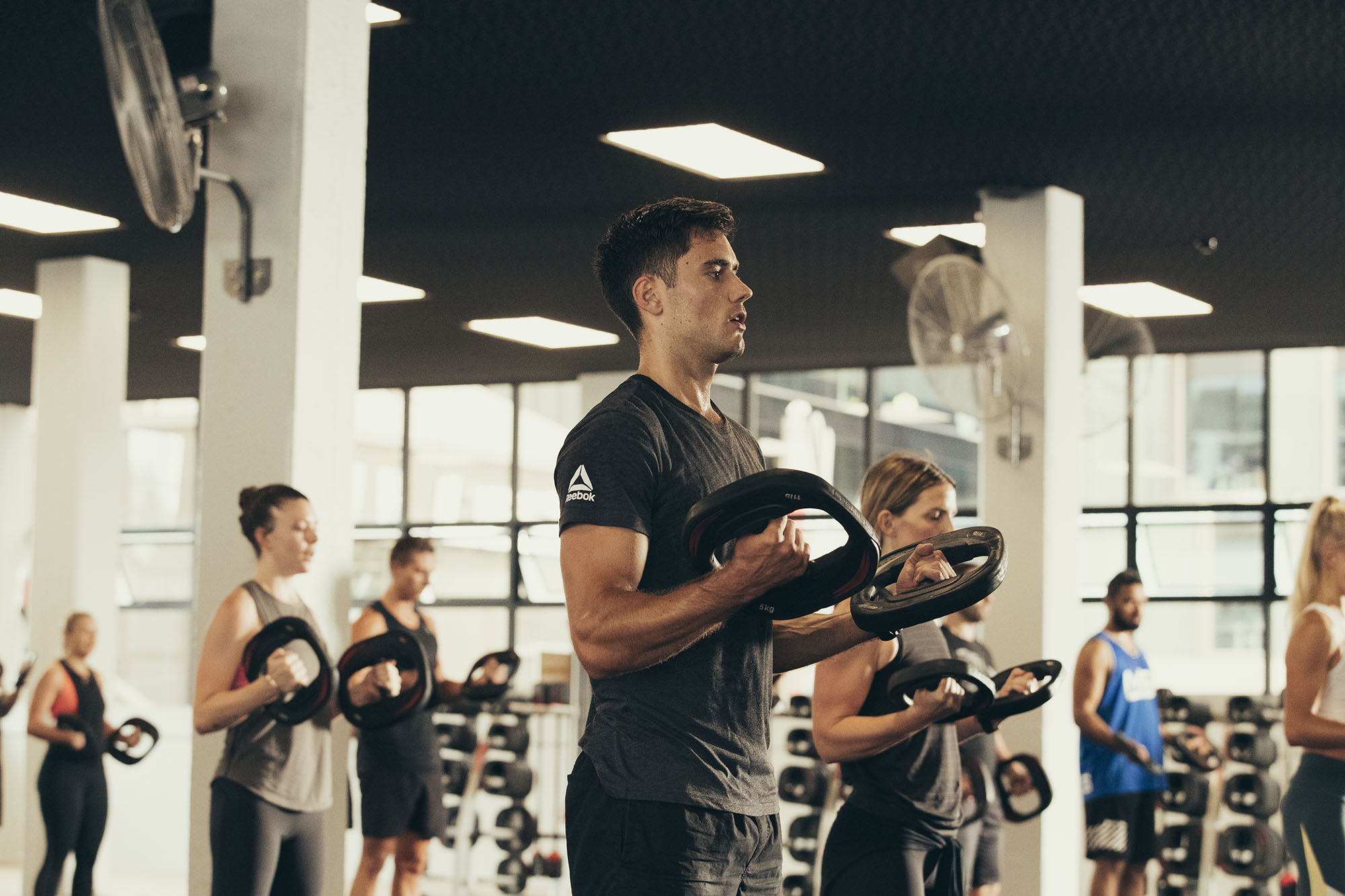 Double down on social support
Exercise science has consistently shown that beginners are more likely to become regulars if they have support around them. Even the world's greatest mountaineers need a helping hand, and there are going to be days when a fitness journey feels like an uphill climb.
Offering a referral campaign that encourages newcomers to bring a friend along unearths social support elements that are key to retention, while helping to add extra layers of accountability for those who are feeling unsure.
Of course, your team and Instructors are the ultimate tool for inclusivity, whether remembering first names or connecting with new faces. Now, more than ever, people are craving a sense of community and connection, so how you leverage support on your gym floor can have a major influence on retention.
Teamwork makes their dream work
Involving your Instructors and wider team in the process of creating sustainable habits for every member is critical to retention. Yet, research tells us that 68% of members who leave a club do so because of an attitude of indifference by a staff member.
Convenience and affordability can be found elsewhere, what can't be replicated are the motivating experiences members find in your club. And this starts with your approach to onboarding.
The Smart Start Guide is jam-packed with onboarding insights for both your team and your members. Packed full of guidance on the drivers to better workout habits, along with ready-to-use tools and templates to turn ambition into action, it's backed by science and available now on Marketing Studio.
WANT TO KEEP NEW MEMBERS FOR LIFE?
The Smart Start Guide is jam-packed with onboarding insights, along with ready-to-use tools and templates to turn ambition into action.
GET THE GUIDE