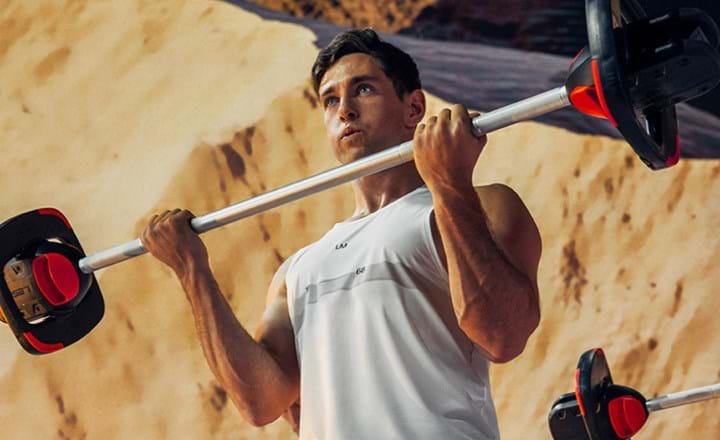 With the 2022 IHRSA Global Report revealing growing numbers of clubs are back to pre-pandemic membership levels, many operators are tentatively gaining in confidence. This, coupled with reports from some operators of increased average attendances, offers clubs hope for future stability and further success.
So, as the bricks and mortar recovery gathers pace, does this mean it's time for clubs to ditch digital from their offerings and simply focus on the live experience? Or is Omnifitness – providing fitness experiences everywhere, through all channels, to meet the needs and expectations of modern members – the key to continued and accelerated club growth? Let's look at the facts.
CUE THE CUTBACKS
Although some facilities are celebrating surpassing their pre-pandemic numbers, for many fitness providers – including boutiques and connected fitness brands – it's a different story. In August, Peloton announced a series of cost-saving cutbacks, while boutique studio operator Soulcycle recently closed 19 studios and laid off 75 employees.
In a market where fitness studios and home workout providers are both stumbling, hedging one's bets and offering consumers an integrated experience that combines the best of both live and digital workouts could yet prove the smartest way to stay in the black.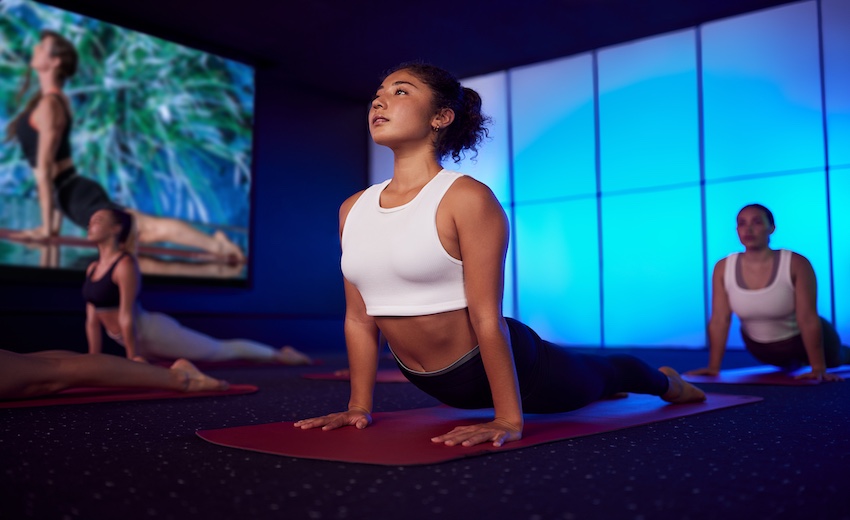 A NEW WAY OF WORKING OUT
Lockdown-enforced home workouts showed many consumers the possibilities of life beyond the gym. Much like society's new hybrid working models, modern members have come to expect a blended approach to fitness.
The good news for operators: Omnifitness isn't an 'either/or' approach and doesn't need to detract from what you do well already. Digital can be added as a complementary part of your toolkit for meeting the needs of modern members. The Global Fitness Report shows 80% of gym members plan to continue using digital workouts post-pandemic, with the majority favoring a 60:40 split between live sessions in-club and digital workouts at home.
PROACTIVITY PAYS OFF
One operator leaning into the growth of digital is Greater Philadelphia YMCA. The branch's Creative Services Director, Henry Vasquez, is taking pre-emptive steps to ensure his club isn't caught off guard: "We're committed to creating a high-quality digital offering for our members because we can't afford not to."
"What we're seeing now in the club industry is reminiscent of what's happened in the television industry over the past decade as powerful digital players have come to the fore."
The risk of delaying adding digital to your offering can be exacerbated by the cost of missing out on new members, notes Lauren Bacigalupi, Greater Philadelphia Y Chief Marketing Officer. "Every fitness facility is a content provider and having a digital component to this offering is now table stakes," she adds.
"It's what consumers expect and operators who ignore this are at risk of having their members leave them."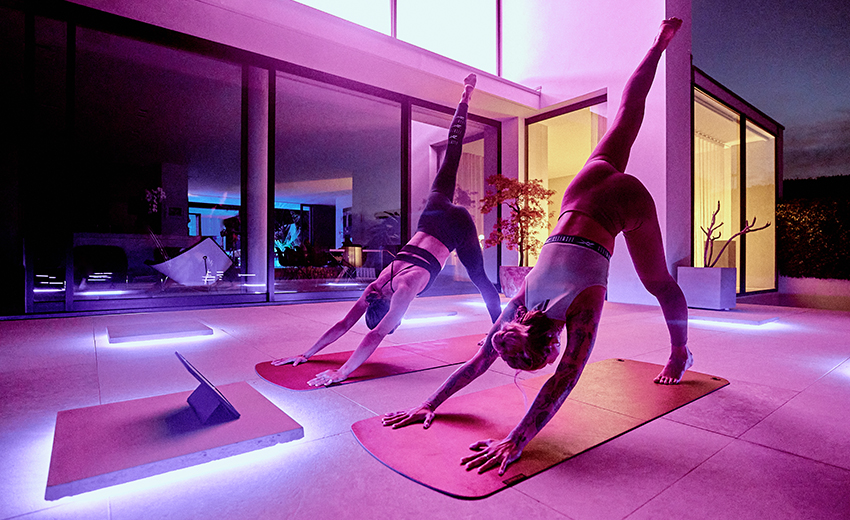 WORK YOUR PIPELINE
Digital can drive a new membership pipeline that offers strong prospects for clubs. Implementing an online to offline (O2O) business model – where businesses build an audience through a slick digital presence and then channel them towards physical sites – is a prime example of channel integration that can future-proof your club.
The Global Fitness Report notes that digital fitness users exercise 22% more often than those who only attend live classes. Many digital users have found their fitness wings during the pandemic but are yet to take the plunge and try working out in a club space. Using your online presence to showcase what goes on inside your club is a key play to attracting new members. By first forging a digital connection, those new or returning to exercise are able to familiarize themselves with the moves of the workouts you offer; ensuring they arrive at your club feeling ready to rock.
Once they've experienced the thrill of a live workout at your club, they're more likely to join the ranks of the 67% of exercisers who prefer to work out in a group and begin the journey of long-term exercise success.
ROUTINE WINS
A successful digital conversion from home to club, with plenty of member support along the way, puts the building blocks in place for what scientists have coined Automaticity: the practice of making exercise routine. Dr. Jinger Gottschall is Adjunct Associate Professor at the University of Colorado and Lead Researcher for a study into the behaviors of active and inactive people.
She says: "Automaticity is what happens when you turn exercise into a habit you do frequently without even thinking about it, like brushing your teeth or saying 'please' and 'thank you'".
By using digital platforms to begin the process of embedding exercise, clubs are helping create the bedrock of promising habits for individuals reluctant to work out. With excellent execution, the retention benefits this brings among existing members are two-fold. The extended reach from digital offerings means clubs can do more to motivate members in between each club visit and maintain their exercise habit, while it also reduces the risk that their heads will be turned by rival offerings online or elsewhere.
Clubs that have embraced Omnifitness are reaping the benefits of having all bases covered. One of America's most-celebrated facilities, The Atlantic Club has been successful for over 40 years by consistently innovating to stay ahead. Check out this behind-the-scenes case study to discover how The Atlantic Club became a true Omnifitness provider by embracing a bold digital strategy to stay ahead of the competition.
GIVE YOUR CLUB THE EDGE
As the world's first Omnifitness app, LES MILLS+ bridges the gap between digital and live workouts by signposting users towards your club.
FIND OUT MORE