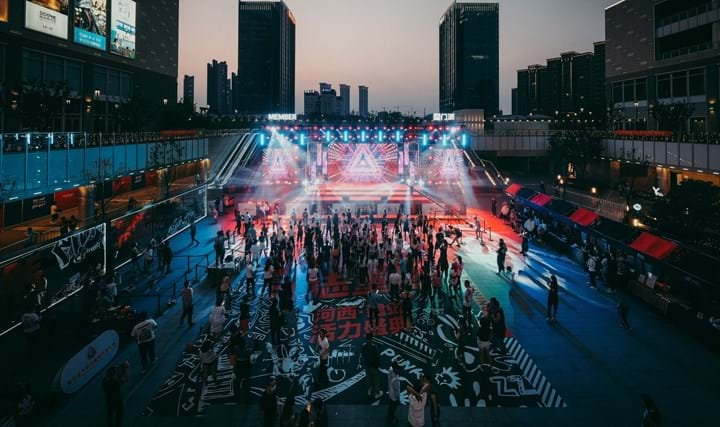 At a time when everything in fitness seems to be changing – with new opportunities and challenges emerging by the day – there are still tried and tested tactics clubs can rely on to build their membership base.
Events have long been the bedrock of a thriving club and remain the most powerful reminder of why members fell in love with your club in the first place. Great Instructors, pulsating workouts, and a strong sense of community come to the fore, bringing members a thrilling and fun fitness experience.
That's why Les Mills has launched World United – a campaign to help the global fitness industry reactivate paused members and attract new ones.
The World United campaign will peak from Saturday 19 September 2020 onwards, with a synchronized global launch of live and online fitness events involving tens of thousands of fitness facilities and trainers worldwide. The milestone activation aims to celebrate fitness – our uniting force amid COVID-19 – through the exclusive release of United-themed workouts filmed by more than 300 of the world's top Instructors during lockdown.
Ultimately, World United is a business accelerator for clubs, designed to support your relaunch strategy by engaging existing members and attracting new ones. Launch activations play a strong role in motivating members to attend more often, dialing up the fun factor, and offering a strong PR hook to generate added buzz and publicity around your club.
So how can your club capitalize on this free campaign to bounce back with a bang? And what does it take to create a captivating live experience with serious return on investment? Here are 7 top tips for staging an event that gets everyone excited about your club.
1. Start with your team
At a time when everyone is touting technology as the answer to fitness during COVID-19 and beyond, it's actually our people who remain the most important component of a club's future success. Star staff are the gravity that pull members into your club and keep them coming back, so it's no surprise that events live or die by the support of your team. Point one of any events action plan should be to secure buy-in from your team to get things off the ground and build momentum.
"It's imperative for all your staff to buy into the events," says Carla Fitzsimons, Group Fitness Events Manager at the Les Mills New Zealand chain of clubs. "You need full support from all areas of the business. If everyone in the club is talking about the events, people get FOMO [fear of missing out] should they not come along. So, we put a lot of effort into our staff comms in the run-up to events to build a broad base of support and enthusiasm."
"We also use in-club posters, social media, and radio where possible to build awareness, and we feature little snippets of video with our group fitness Instructors to build the hype – they're the best possible sales tool for these events. We get our group fitness instructors to use their own Instagram accounts on the day too, to do live videos of what's happening in the club."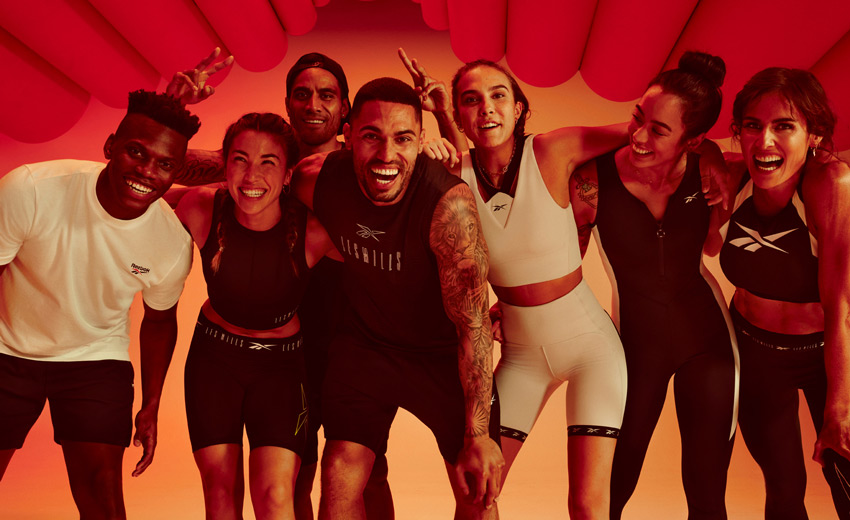 2. Place Instructors center-stage (and not just on the day)
As Carla explains, group fitness Instructors are your most powerful marketing hook for attracting people to your event. A single great Instructor can attract and retain hundreds of members to a club, and the same principles can apply to online workouts. Making the most of your Instructors – the people your members identify and engage with – can be key to gaining and maintaining fans, both in-club and online through livestream offerings.
As well as the operational impact your team can make your club's event a hit, consider the significant emotional contribution they can make to help members feel safe again.
"Instructors hold the hearts of members more than anyone else in the club and this is needed now more than ever," says Styles Studios Fitness Co-Owner and IHRSA Board Member Carrie Kepple.
"These Instructors are often the types who will jump right back in and do whatever it takes to get members feeling good again. They're likely to have lots of existing relationships with members and it's also important to ensure they make a real effort to connect and engage with members they don't know.
"Treat the club relaunch event as if it's your first day ever and consider what you can do to make every day feel like day one for your team and members."
3. Sweat the campaign assets
To help you successfully plan, promote, and prepare your World United event, we've created a powerful campaign, with photography and videos created by world-leading creatives like Carlos Serrao. You'll find no Les Mills branding here, this campaign is all about celebrating your club and ensuring a bumper attendance.
A free online campaign hub has been created for clubs and Instructors, featuring a host of relaunch resources, as well customizable event assets (print + digital) you can easily update with your club's logo, imagery and messaging.
Encouraging user-generated content from your audience is another great way to build hype and foster two-way conversations between your club and members. In the lead up to your event, have your star Instructors take to social media to prescribe challenges and 'workouts of the day', then ask your audience to share their before-and-after photos and videos to ramp up the sense of community.
"Whoever you have posting on social media is representing your brand, so it makes sense to start with your star Instructors and let them lead it out," says Christian Dyer, Membership Engagement and Social Director for Crunch Fitness West Florida.
"They tend to be great personalities and often have decent followings on social media themselves. It's definitely had a big impact on driving our numbers," he adds.
"Make sure that whoever you feature is a good representative of the brand, can speak with the right tone of voice, and can embody the brand."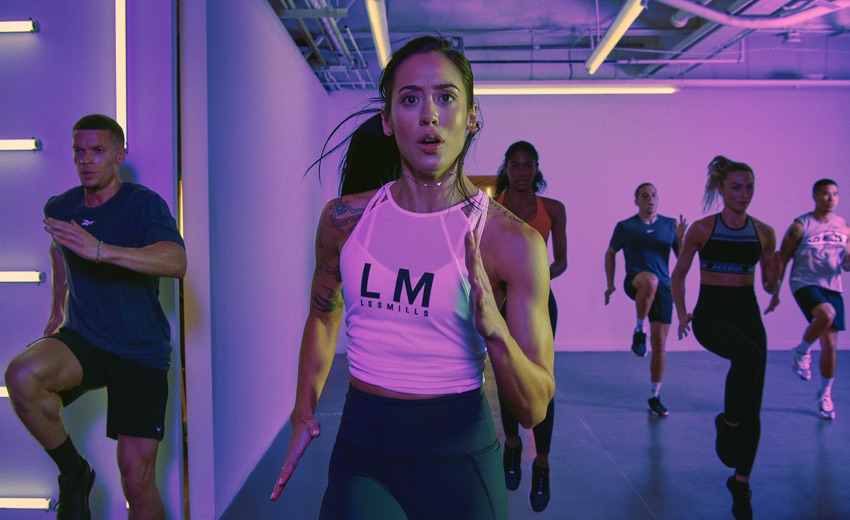 4. Level-up your lead generation
Events are a great way to dial up engagement among your current members, but a well-planned event can be an even better way to pull in new ones as well.
Base your World United event around a free fitness open day – packed with group workouts, personal training offers, Instructor meet-and-greets, competitions, prizes, plus any other ideas that will get your members pumped. And make sure your members are encouraged to bring their friends along the.
There's also a huge audience of new fitness fans out there that you can target with your marketing messaging and social media activity, so make sure they can easily see where to sign-up and grab a slice of the action.
One outcome of COVID-19 lockdown has been the explosion of people taking up digital fitness offerings – and new findings suggest this could yield significant opportunities for clubs. Research from fitness facilities developer Alliance Leisure found that 69 percent of consumers who were inactive before lockdown have since increased their exercise levels, while 96 percent of those who tried a workout from a club during lockdown said they would use that facility post-lockdown.
With the potential for an influx of new members hungry for group workouts during your club's event, setting out a smooth path to onboard them is paramount. Have your team devise a strategy for engaging with new attendees on the day and consider offering a special joining fee just for the duration of the event to give newbies an added incentive to commit.
5. Smart social distancing
Clearly, COVID-19 means clubs need to take a different tact with events than they have in the past. With social distancing likely to be in place for many months to come, optimizing space in and around your club is essential for getting members back into group workouts.
Your event is a great opportunity to show that safety doesn't need to get in the way of enjoyment. All that's required is an agile mindset and a willingness to adapt. For example, some relaunched clubs are running group exercise classes on basketball courts, training fields, and even car parks.
The key for clubs is to crunch the numbers around studio size, other available spaces and their local social distancing requirements to right-size class capacity. In the US, Crunch Fitness is using tape to create 'grids' on its studio floors to ensure members maintain a safe distance during group fitness classes, while some clubs in China have taken a phased approach to class introduction.
"Group fitness has been key to bringing people back into fitness. Chinese clubs have seen strong success with group cycling programs because the bikes ensure people are fixed in position, with adequate space," says Les Mills China CEO Jane Jiang, who has been working closely with 1,400 Chinese clubs to help bring their group fitness studios back into actions.
"Classes like BODYPUMP™ and CXWORX™ are also doing well as there isn't any need for participants to move from their station. Classes that comprise a lot of running around require a little more consideration, but gradually we're starting to see the higher intensity classes like BODYCOMBAT™ coming back as well. What's been clear is that participants are delighted to be back in the classes and sharing a social experience, especially through events."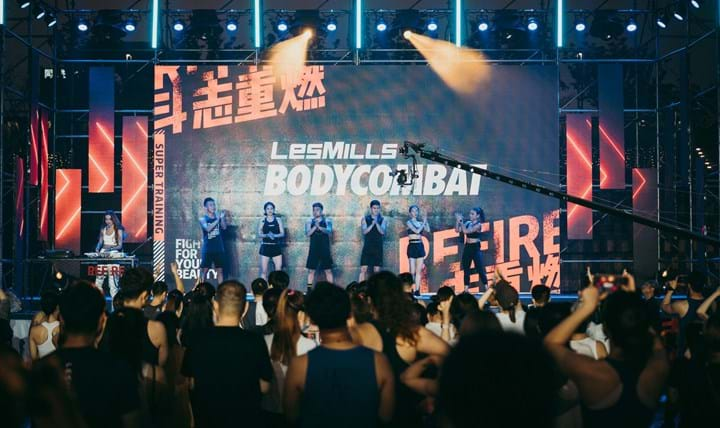 6. Dial-up the fun factor
It almost goes without saying, but after months of worry and anxiety, the key ingredient for a successful event is enjoyment. Make sure your Instructors are well prepared for their workouts in advance, so they can bring the full force of their personality on the day.
"It has to be FUN!" says Suli Tuitaupe, a stalwart of the Les Mills New Zealand club in Christchurch, since 2002 and one of the legendary names on the group fitness timetable. "I love connecting people to the workout, the music, and the sense of community to put a smile on their faces. I create a party atmosphere and I love themed classes as well – whether it's a hardcore regular or a new face, you want everyone to be buzzing when they leave."
Encouraging attendees to share the fun on social media is a great way to create a ripple effect beyond the club itself, while we've also seen successful operators incorporate additional live events like fun runs and collaborations with local businesses to add to the excitement.
"We aim for a real party atmosphere and our events often have balloons and a red carpet leading into the club, music playing outside, plus maybe a coffee cart," adds Carla Fitzsimons.
"We invite other local businesses into the club – to do massages and beauty treatments, for example, but also to provide food and drink, with a number of different stalls in reception.
"Meanwhile, challenges take place on the gym floor all day, with on-the-spot prizes up for grabs: Les Mills water bottles, protein bars, and so on. Some PTs even choose to offer free workouts. It really is a whole-day, whole-club event."
7. Take the party online as well
Whether local restrictions mean you can't have people in your club yet, or you're keen to engage fitness fans who still feel more comfortable at home, there are plenty of ways to stage a digital fitness event that packs a punch.
That's why we've made it possible for clubs and Instructors to stream workouts and run online fitness classes via our live-streaming solution. The rules around a livestream class are the same as for a live class. The class needs to be taught by an active, certified Instructor in that specific Les Mills program on behalf of a club licensed for that Les Mills program. Unlike the live class, the Instructor does not need to be inside the club, but you do need to livestream through a club account.
"Our approach has been "If you can't be at the gym, we'll bring the gym to you", adds Carrie Kepple. "We're streaming our classes through a private Facebook group, which members can do live or follow the recorded version later. We're also running virtual personal training sessions as well as online sessions about nutrition, general health and wellbeing to support our members and foster a sense of community. Not everyone will come back right away, so it's important to be proactive across your club's comms channels, highlighting that people are back in the gym and emphasizing the message that it feels good to be back working out again."
Details on how to run a successful digital event can be found at the World United homepage, along with top tips on how to make the most of livestreaming for your club.
WANT TO GROW YOUR CLUB'S MEMBERSHIP?
World United is a new campaign to help clubs reactivate paused members and attract new ones.
GET INVOLVED