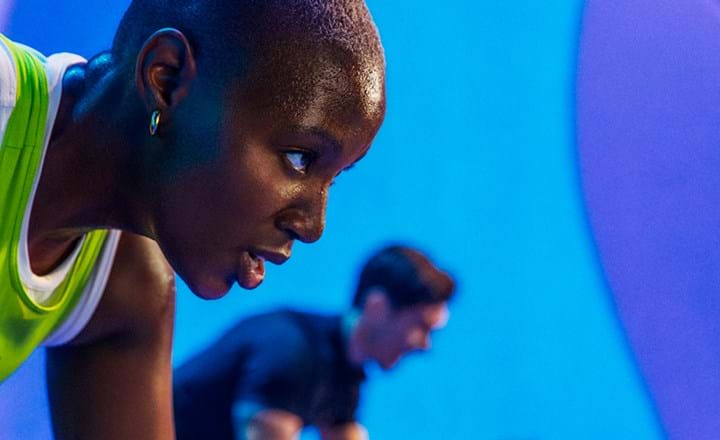 1. THE LIVE REVIVAL
After a year of enforced home workouts, most members can't wait to get back to live workouts in their club, with clubs around the world reporting class occupancy at 120% of pre-pandemic levels. Live classes in-club are twice as popular as livestreamed classes at home. Dial-up your live class schedule to cater to the two-thirds of members who prefer working out in groups.
2. KEEP IT SOCIAL
Consumers are seeking personal connections with brands and like-minded peers so they can once again feel part of a tangible community. Enhance the social experience – through group workouts, friendly staff, and club events – to re-engage members and win new ones.
3. ROCKSTARS RAISE THE ROOF
Great Instructors are 2.5 times more likely to win member referrals and have a central role in delivering your club's social experiences, mixing hard and soft skills to bring enjoyment and results. Consider the added contribution rock stars can make to your marketing, onboarding, and member engagement.
4. THE AGE OF OMNICHANNEL
We've entered the age of omnichannel fitness, with 80% of members planning to continue using digital workouts post-pandemic. Apple, Google and Amazon are making digital fitness moves, but clubs remain uniquely placed to meet consumer demand for a 60:40 blend between live and digital workouts. Combine digital with live workouts to provide an omnichannel offering that will give you the edge over digital-only rivals.
5. CONTENT 2.0
Nailing omnichannel requires operators to ensure their digital experience matches the standards set when people visit their facilities. 86% of GX participants choose to do branded classes, with the quality of music, choreography and Instructor cited as key factors. In a world of endless quantity, quality has never been more vital. Ensure your club's offering is world-class to keep people coming back and paying.
6. DIGITAL DRIVES LIVE GROWTH
The ability to reach beyond your existing membership and attract fresh faces into facilities will be key to your long-term growth. Consider how your digital offerings can drive new leads and prospects in the bustling beginner segment. Bring your authentic club experience into homes to reach groups who wouldn't typically visit your club. This will help them build their fitness skills and confidence at home, before graduating them into your facility.
7. BUILDING UP BEGINNERS
With the potential for an influx of new members into your club as the pandemic eases, a smooth onboarding program is paramount to keeping them. The numbers show that friendly staff and social offerings like GX classes have a key role to play in helping beginners to feel welcome. Consider how your team can use SMART START principles to help them acclimatize to your club, building workout frequency and intensity step-by-step.
8. MOTIVATION MATTERS
Lockdown has brought great progress in the range of options for people to stay active at home, but people join clubs because lack of motivation is their biggest single barrier to working out more. Research shows having intrinsic goals helps members stay longer and exercise more frequently, so consider how best to set your members up for success. Dial-up the motivation and demonstrate results to win your share of the growing fitness market.
THE GAME HAS CHANGED AND SO HAVE THE RULES
Learn the new rules of fitness and how your club can win with the 2021 Global Fitness Report.
DOWNLOAD THE FINDINGS