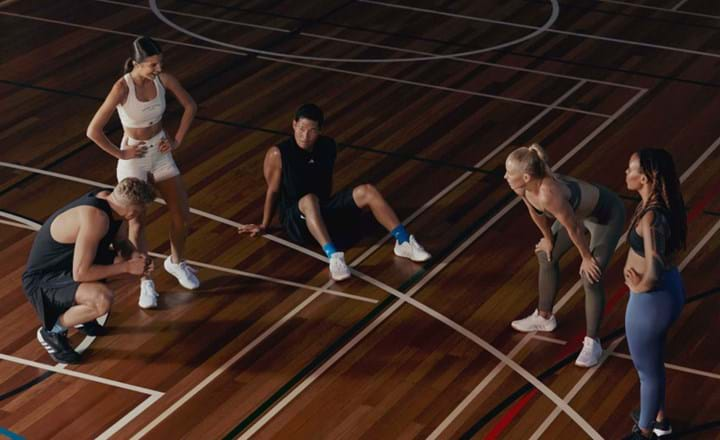 For a generation who grew up with endless content at their fingertips, choice is a basic expectation for Gen Z. But for young people not currently exercising, too much choice can feel overwhelming when it comes to new routines. Whether it's starting at home with digital, hitting the gym floor, or discovering their next favorite group workout, they need guidance to help get them started.
That's one of the key findings from a new 2023 report – Gen Z Fitness: Cracking the Code – which reveals that 50% of Gen Z want to start working out, representing a massive untapped market. 36% of respondents were planning to act on those intentions within the next three months, with a further 14% keen to start but facing barriers such as 'gymtimidation'.
So with half of the world's largest generation up for grabs, here are 5 tips for attracting Gen Z to your fitness facility – and earning their long-term loyalty.
1. MATCH THEIR MINDSET
Gen Z grew up watching their parents do yo-yo diets, follow fads, and flit from one short-lived fitness kick to another. Driven by extrinsic motivators like 'bikini bodies' and 'no pain, no gain' mantras, they modelled a version of fitness that left very little room for joy.
As a result, Gen Z'ers who are yet to enter the fitness market perceive exercise as being hard work. Despite this, respondents to the research report understand the value of working out – their top two reasons to start are to become fitter and healthier. Understanding these motivational drivers is a crucial first step to inform how clubs engage Gen Z in a different way to what's worked with past generations.
2. MEET THEIR NEEDS
They're ready to start working out in facilities – but what will help them get through the gym door? For a generation early in their careers or still in education, it's unsurprising that affordability (39%) tops the list of things they're looking for from a fitness facility.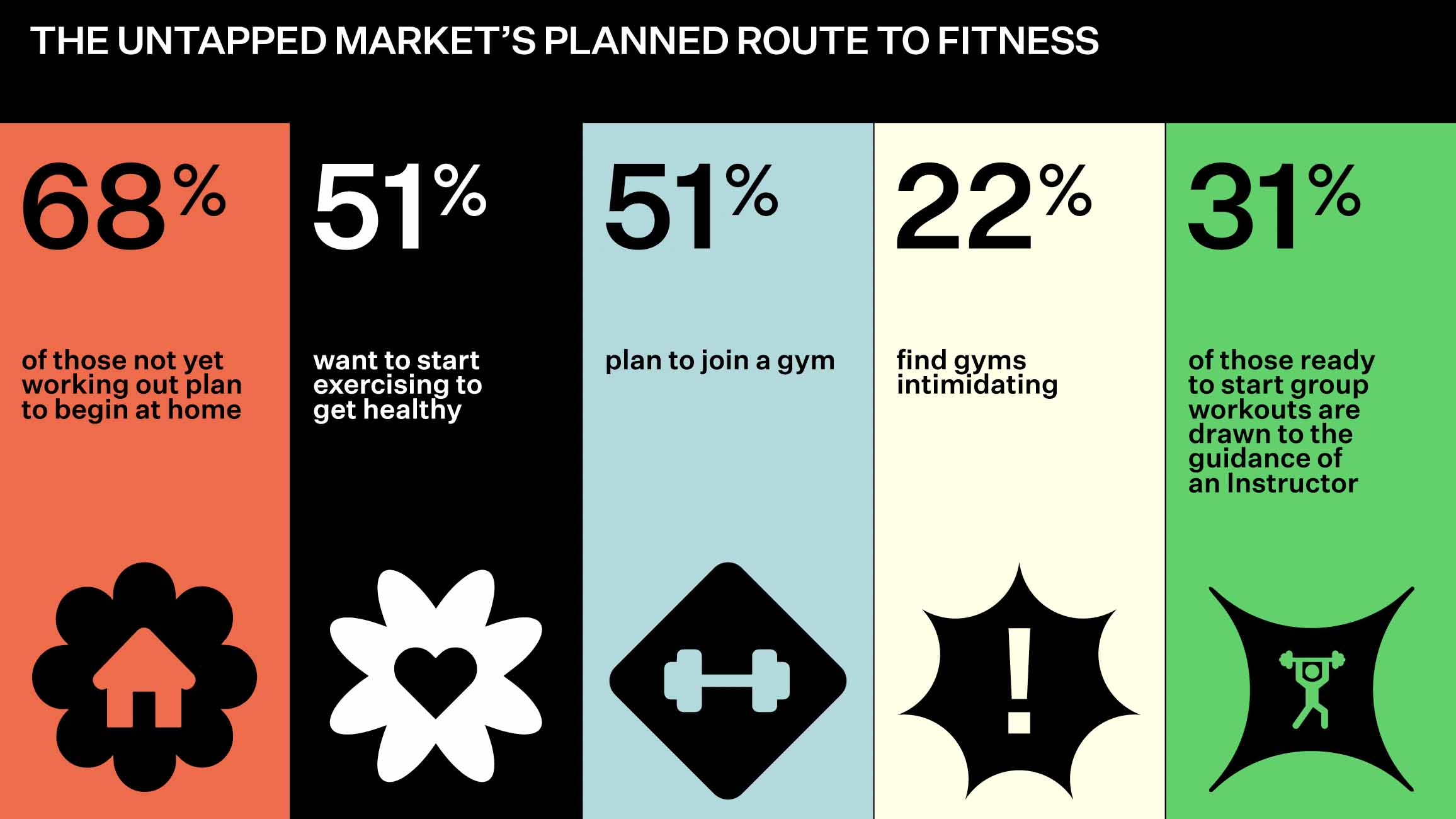 37% are looking for a good atmosphere, meaning they're motivated to work out by the opportunities for socialization. Fitness facilities have the opportunity to position themselves as a hub for Gen Z, underscoring their role as a place to work out and forge important in-person connections. And Gen Z want to try everything. As a generation who thrive on consuming and creating content, they're open to being exposed to new things. Just like their preference for using multiple social media platforms, they're keen on engaging with the same thing in different ways. As a result, they're more likely to embrace a variety of training modalities: 34% of the untapped market say a wide range of equipment is important when choosing where they will work out. And it's a generational trait that is mirrored by those who exercise regularly: 64% of Gen Z who are already exercising like to choose different workouts and discover new ones.
3. BUILD THEIR CONFIDENCE
For those ready to work out, diving headfirst into a HIIT class isn't top of the agenda. Establishing a routine based around manageable movement is how they intend to start. Nearly half of the untapped Gen Z market (49%) say they plan to start their exercise journey by walking, followed by 43% who intend to start by running. Such activities are appealing for their accessibility, requiring no prior experience, but they're also habits that are just as easy to undo as they are to begin, lacking the engagement of more motivating environments, such as gyms.
By embracing and supporting these confidence-building gateway workouts, club operators can connect with Gen Z and build their trust. Nurture this audience with 'new and returning to exercise' walking or running groups, targeted at younger members. Starting their journey alongside other fitness novices helps reduce anxiety and forges the social bonds that will motivate them to return to the activity and explore more of what your club has to offer.
The Les Mills Smart Start Guide is jam-packed with onboarding insights to support your club's nurture journey for new members. Also featuring ready-to-use tools and templates to turn new member ambition into sustained activity, it's backed by science and available now on Marketing Studio.
4. HEAD OFF COMMON HURDLES
For those new or returning to exercise, expecting them to enter a new facility on their own and seamlessly find a training routine that suits them is not always realistic. Among the key barriers holding Gen Z back, 22% say they have no one to work out with, a further 22% find gyms intimidating and (yes another!) 22% say they don't know what they're doing.
With this in mind, onboarding Gen Z gym joiners effectively is crucial to the long-term success and duration of their membership. Taking the time to chat through their gym fears and establish training goals empowers operators to anticipate new members' needs and guide them towards the solution that suits them best. Whether it's allowing them to bring a friend for free, setting aside time to check in on their comfort levels around equipment, or steering Gen Z towards the ready-made community of the group workout studio, these small accommodations can count for a lot with new members, building their confidence and quickly cementing their loyalty to your facility.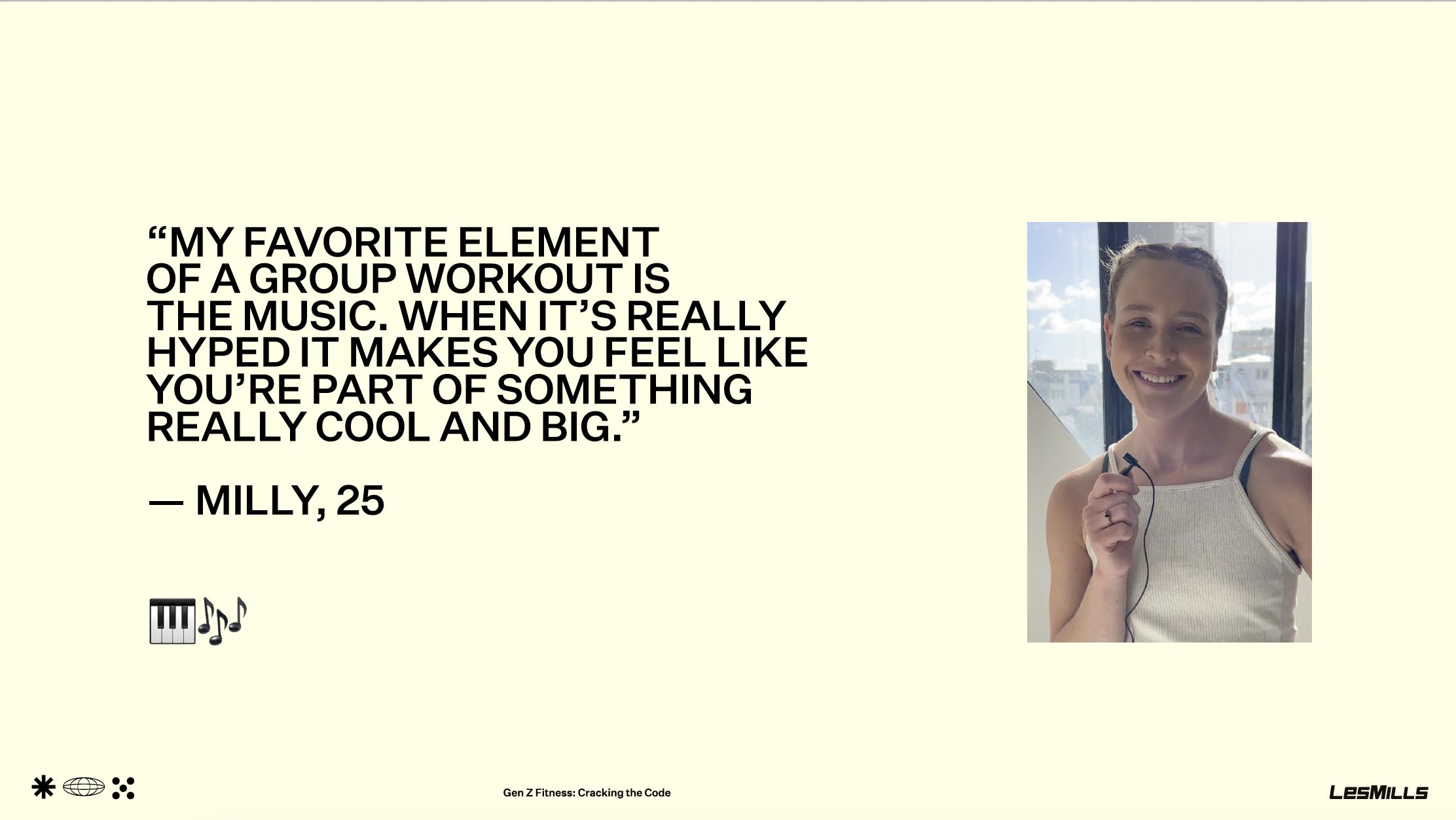 5. WORK THE CHANNELS
Despite the negative effects of social restrictions throughout the pandemic, its abiding legacy for Gen Z is the growth of at-home workouts. 68% of those not yet exercising plan to begin at home. For this generation, digital devices are a constant touchpoint – Gen Z spend on average eight hours a day online (Datareportal). So it pays for clubs to demonstrate how its fitness offering can adapt to suit Gen Z needs when they're short on time, traveling, or simply prefer to work out at home. Providing accessible and engaging digital workouts is a basic requirement for younger members and an ideal opportunity to amplify your brand's presence, while driving meaningful connection.
And with Gen Z being savvy scrollers, it goes without saying that marketing efforts should be focused on social media. In the US alone, 48m of Gen Z are in TikTok (Forbes). Giving your facility a shop window on social media puts you in a better position to grab Gen Z's attention. Harness the power of rockstar Instructors by asking them to promote classes online, creating a sense of anticipation before participants even arrive at the studio. And once they're there, the smart way to take the strain out of marketing efforts is to make it easy for them to do the work for you. Consider creating branded feature walls where they can pose for post-workout victory selfies, along with social filters and stickers to augment your brand's digital presence.
READY TO CRACK THE CODE?
Uncover the key tactics for winning with Gen Z and put your club on the path to success.
GET GEN Z REPORT