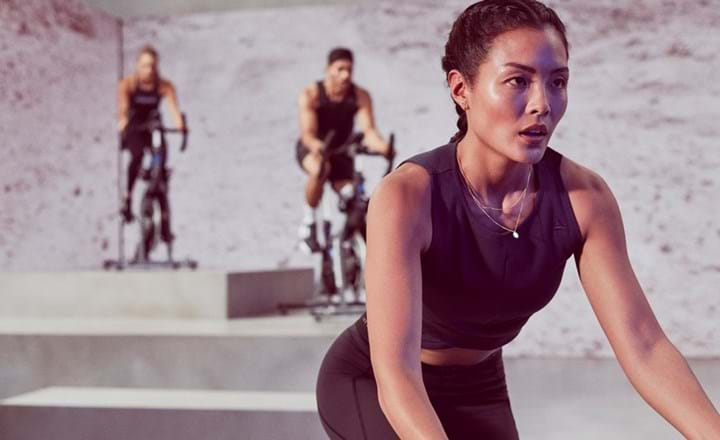 2019 represented a high-water mark for the industry, with the recent GWI Wellness report indicating the global physical activity industry represents a US$828.2bn industry. Meanwhile, clubs locations and total memberships hit new highs, as fitness cemented its place as a central pillar in the current zeitgeist.
So what's in store for 2020? Will the fitness tide continue to rise? And will all boats rise with it, or will we see divergence as some club segments ride the wave and others start to sink? Here are our tips for 10 trends set to shake-up fitness in 2020.
1. Fitness cocktails to the fore
While post-workout mojitos are already a religion for many, expect to see 'fitness cocktails' take on a different meaning in 2020. The sheer variety of workout options available to today's consumer, allied with shorter attention spans and an eagerness to adopt multiple training styles, is driving a growing trend towards fitness fusion.
'HIIT & Run' classes are now ubiquitous in the boutique market, and big box clubs are starting to see more members jump from one class – whether it's cycling, boxing, or circuits – straight into a mind-body or core class.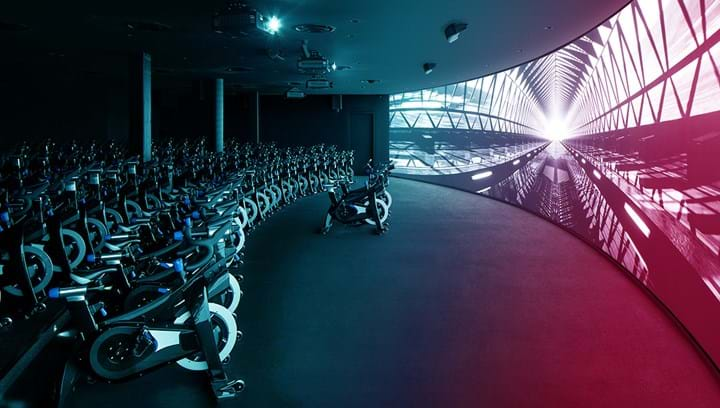 For fitness expert David Minton, double doses of fitness are proving hugely popular among Millennials and Gen Z due to the added variety they bring.
"Today's consumer has so much more choice, both in terms of places to work-out and programming, so expect to see 'fitness cocktails' – where members take multiple classes back-to-back – coming to the fore," says Minton.
"Millennials and Gen Z like to have choice, so clubs need to appeal to the wider audience and provide a compelling experience that will keep them coming back for more."
2. Exertainment explodes into the mainstream
As the lines between fitness and show-business continue to blur, the age of 'exertainment' is upon us and 2020 looks set to be the year it really makes an entrance.
For Fitness Consultant Emma Barry, this will mean a raft of collaborations among current fitness operators, as well as new entrants to the market with a strong pedigree in entertainment.
"Expect to see entertainment and media giants fold into fitness, with companies like SoulCycle recently investing big in a 20-person strong media division devoted to delivering transformative marketing content that complements the studio experience and adds new revenue streams," she says.
"Meanwhile, Scooter Braun (the guiding force behind Justin Bieber, Ariana Grande, Usher and Kayne West) is partnering with Rumble to launch their at-home brand to add his programming, production and talent management nous."
Elsewhere, SoulCycle has recently staged classes accompanied by live concerts from a host of up-and-coming acts, while London-based 1Rebel has collaborated with Grammy-award winning singer Jess Glynne to curate playlists for workouts, as well as launching LIVERIDE classes where jazz players jam between bike aisles in cycling classes.
The cultural convergence around fitness looks set to spark a new generation of immersive workouts – following in the footsteps of THE TRIP – where music, visuals, wearables and Instructors combine to offer participants an exhilarating fitness experience.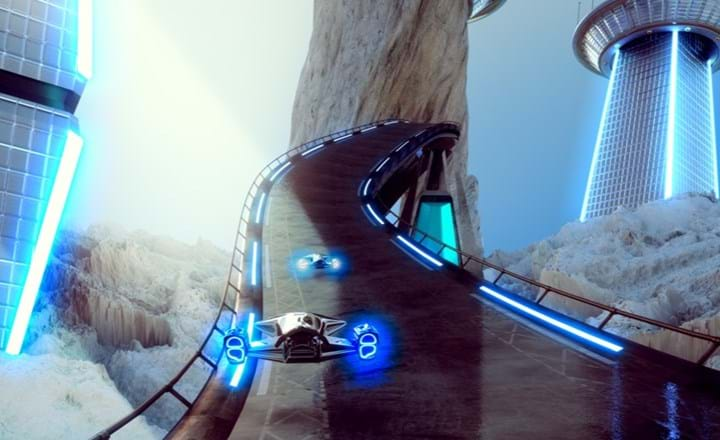 3. Big box bites back
To paraphrase Mark Twain, reports of the big box gym's demise have been greatly exaggerated. And 2020 could well be the year they strike a decisive blow in their battle with boutiques.
'If you can't beat them, join them' seems to be the preferred tactic, with leading big box clubs around the world investing in their group fitness offering to create boutiques within their clubs. West Wood Clontarf in Dublin has seen stunning results from its cycle boutique The Chain, David Lloyd clubs have made a splash with their signature HIIT concept Blaze, while big-hitters like Pure Group and Virgin Active in Asia have reaped rewards by investing in THE TRIP.
By offering a world-class boutique experience alongside established benefits like pools, parking and unrivalled gym floors, big box clubs are making a compelling case for a greater share of their members' wallets, while negating their need to look elsewhere for boutique workouts.
For Phillip Mills, Executive Director of Les Mills International, lessons from the past offer clues as to how this plays out in the long run.
"Boutiques and low-cost clubs have been best at appealing to Generation Active, seizing wallet and market share from big box clubs. Many people think big box clubs are a dying breed, but I believe they're well-placed to fight back," he says.
"I operated successful, standalone aerobics studios – similar to today's boutiques – in New Zealand and Australia in the early '80s. When our family's big box clubs added aerobics, their income doubled, but my standalone studios became untenable. I think we'll soon see this again, with traditional multi-purpose facilities cannibalizing the movement the boutiques have started."
4. Generation Active comes of age
We've been talking about them for years, but 2020 will be the year when Millennials and Gen Z truly take their place at the top of the fitness food chain.
Far from being the next cab off the rank for clubs, Millennials and Gen Z are already the overwhelming majority, representing 80% of the total fitness market. This was one of the standout findings from the 2019 Les Mills Global Consumer Fitness Survey, which revealed the generational shift in the fitness market is happening far faster than most people realise.
The fitness industry grew up with Baby Boomers and Gen X, but the game has changed and so must the approach of clubs. While the average age of a club's total membership might be 35+ (dragged by a long tail), analysis of 5,000 global clubs (see graph below) shows the majority of new joiners are in their 20s. Generation Active have different tastes to their predecessors – favouring working out in groups, a broader range of options and smart integration of technology – so it's necessary to adapt club offerings to win their business.
Clubs that can tap into this holistic view of healthy living and socialising, while providing experiences that match Generation Active's hunger for high-quality group workouts and keep them coming back, will be well-placed to capitalise.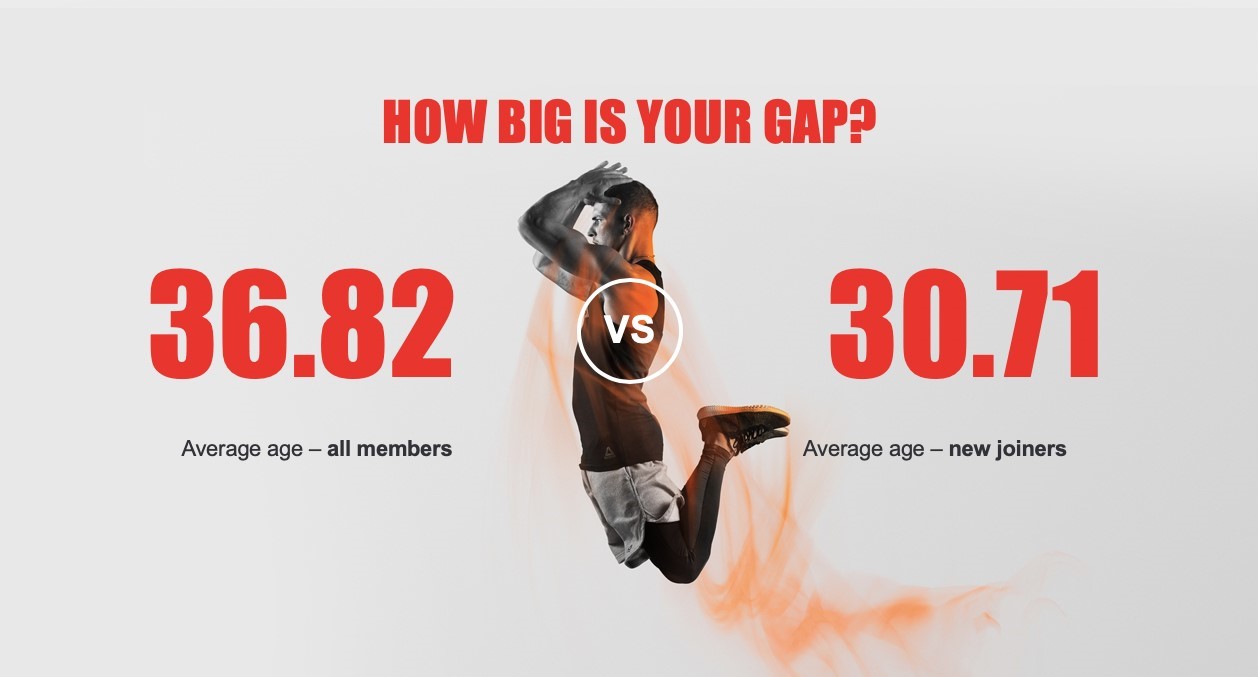 5. Clubs as a social space
As the proliferation of smartphones, social media and remote working continue to erode human touchpoints in our lives, particularly among younger generations, the social interactions that clubs can provide are beginning to take on greater significance.
Again, the biggest opportunity here lies with Generation Active, who have a completely different take on exercise to those which have gone before them. They prefer to sweat pints rather than drink them and see exercise as a social experience rather than a punishment.
"What our findings show is that we really are social animals when it comes to working out," says Les Mills Head of Research Bryce Hastings, who recently conducted research into why group workouts provide greater motivation for participants.
"When you maximize the group effect, this leads to a high level of what we've termed 'groupness'. And the higher the level of groupness, the more we see increases in a person's enjoyment, satisfaction and exertion."
With traditional social meeting places such as places of worship and bars finding less prevalence in modern society, clubs can fill this gap and become the social glue of their communities by giving members the chance to interact and socialise while working out in groups.
6. Instructors back in business
It's been a tough couple of decades for group fitness Instructors. Pay for leading a class today is broadly the same as it was 20 years ago, while the growth of virtual fitness and on-demand offerings also looms large. But despite this, Instructors have never been more important to the club experience and 2020 could mark a major turning point.
As we've seen from the meteoric rise of boutiques – visits to boutique studios have grown by 121% over the past five years in the US alone – today's young people place significant value on the social aspects of exercise. Highly-trained rockstars are like a tractor beam for Generation Active, and the reason many of them will happily drop US$35 on a boutique class without even blinking.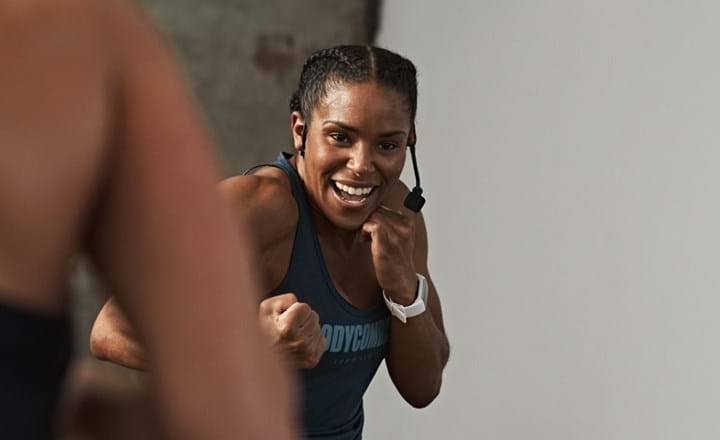 In an age of automation and digital disruption, inspirational individuals remain the only USP in the gym that rivals can't copy. A single great Instructor can attract and retain hundreds of members to a club over time, while a team of them can transform a club's future.
"Research confirms the two key ingredients of boutiques are top talent and powerful programming," says Emma Barry.
"Clubs must Invest in getting these fundamentals right. Of course, your facility provides the tangible environment that must attract and delight your members, but content is still king and great Instructors can make or break your schedule."
7. Breaking the four walls forever
The on-demand fitness era is coming. In fact, it's already arrived, with the explosion of at-home fitness giants such as Peloton raising eye-watering sums of capital and targeting aggressive global expansion. Every month another digital fitness startup joins the party, with a plethora of brands staking claims to be 'The Netflix of Fitness'.
Many industry observers have voiced fears that on-demand fitness services will cannibalise the traditional health club membership, but the numbers don't bear this out. While the digital fitness revolution has gathered pace in recent years, gym memberships and penetration rates have continued to steadily increase, with 2019 seeing record numbers of club members.
Evidence suggests digital fitness is in fact bringing more people into the world of workouts (one third of Les Mills On Demand users migrating from home workouts to their local gym), helping them overcome some the main hurdles that have stopped them signing up in the past: perceived cost, convenience and lack of time. Through smart use of technology, clubs can grow the fitness market, reach new audiences and ultimately drive more people into clubs.
Expect to see more clubs partnering with on-demand fitness providers in 2020, enabling them to own their members' fitness journeys while meeting growing consumer expectation for a slick digital fitness solution. Those who can bridge the gap between the digital and physical world to offer an integrated fitness experience will have the best of both worlds.
8. Drilling the new oil
As technology becomes a bigger part of club offerings, so too does data become more important in enhancing the customer experience. Greater insight into the habits and preferences of their members is enabling clubs to take a more data-driven approach to acquisition and retention, with club operators like SC Fitness leading the way.
The Portuguese company has pioneered a data-driven approach to group fitness to gain unprecedented insights into member experience. The chain's data revolution has transformed everything from Instructor pay through to group fitness loyalty schemes, with group fitness now accounting for 44% of club visits.
As well as automating manual tasks so staff are free to focus on member interactions, greater quality of data allows clubs to provide a more personalised experience for members, based on their preferences and online behaviour.
"People want experiential work-outs, personalisation, and smart recommendations to support their lifestyle, so Artificial Intelligence (AI) be transformative for the future of fitness and wellness," says CEO of Les Mills Media Jean-Michel Fournier.
"Generation Active have grown up with technology seamlessly integrated into their daily lives, so our sector must evolve to meet these growing expectations for integrated fitness solutions."
9. Workplace
With companies increasingly recognising the importance of group exercise for boosting employee health, engagement, productivity and teamwork, workplace wellness is becoming big business and 2020 should see an acceleration of this growth.
The concepts of 'sweatworking' and team bonding have been long established, with studies suggesting exercise – especially during working hours – can boost staff productivity, time management and work satisfaction.
But as awareness around physical and mental wellbeing becomes more mainstream, the uptake of workplace wellness initiatives around the world is accelerating.
The recent Deloitte Corporate Wellness Report found that 78% of employers are looking to invest in physical activity programs in the next three years, while physical activity is also the main focus for the majority of programs already in operation.
Meanwhile, the Global Wellness Institute announced last year that the workplace wellness market is now worth US$48bn, up 4.8% year on the previous year and accelerating at an unprecedented rate.
According to the Deloitte report, on-site fitness classes are among the most popular current offerings from employers. Alongside gym membership subsidies, these were offered by 70% of US corporations who had a wellness strategy in 2018.
Of course, an on-site gym is a luxury for most businesses, so partnering with health clubs in close proximity is a much more realistic option for many firms. Expect to see more club operators targeting corporate tie-ups in 2020, either directly or through fitness aggregators.
10. Stronger social purpose
The sports and physical activity sector's massive global reach presents a unique opportunity to positively influence human behaviour and shine a light on important social causes. While brands like Nike, Patagonia and Equinox have shown the way through purpose-led marketing, a growing number of fitness companies are starting to follow suit.
Done with authenticity and commitment, leading with purpose can be an incredibly effective way to lift awareness of a business, build engagement among staff and earn respect in the eyes of today's socially-conscious consumers.
"For a long time, businesses felt that CSR and development wasn't their job. We looked to either individual philanthropists or to governments to take the lead with aid projects," explains UNICEF New Zealand Strategic Partnerships Leader Chris Rae, who works with Les Mills on the Workout for Water initiative.
"But what we're seeing now, certainly with Millennials and Gen Z, is that their lives are not just about working for organisations for a pay-cheque. They want to see meaning and responsibility entrenched within these businesses, and they want to be part of something bigger."
Showing greater social purpose clearly makes sense from a moral standpoint – and it also stacks up as a business strategy. A 2014 Oxford University literature review showed that in 88% of studies, companies that adhered to social or environmental standards showed better operational performance, and 80% of studies showed a positive effect on stock price performance. A win-win in every sense!
IMPROVE CLASS ATTENDANCE
Want to learn how your club can improve class attendance and increase member visits to drive business results?
Improve Class Attendance