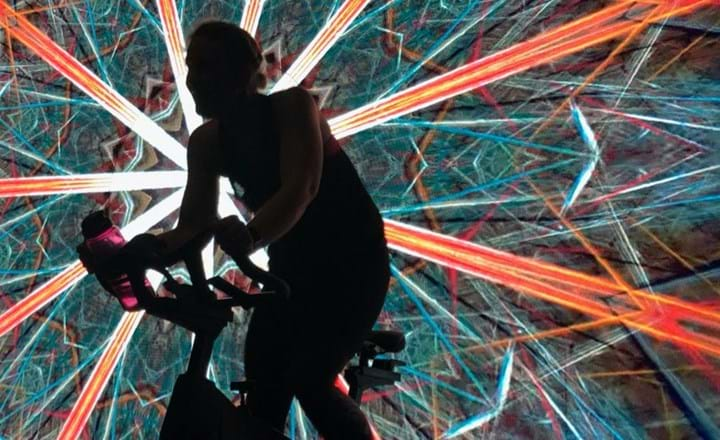 In an age of massive health club chains, where bigger is often better, and economies of scale can be key to cornering the market, Endorfin is something of a throwback. The small operator of two-clubs in provincial Sweden doesn't have an army of investors and believes expanding in new cities would pose a huge risk to its business model.
And yet, in a country where small clubs are increasingly being beaten and bought out by the major players, Endorfin is bucking the trend by enjoying unprecedented membership growth and recently won the award for Sweden's Best Member Experience 2019. So what's their secret?
Recipe for success
"It's probably down to two things," says Endorfin Co-Owner Michael Svanöe, sipping coffee in the café of Endorfin's club in Lerum, 15km outside of Gothenburg.
"The first is that we're constantly trying to raise the bar and outdo ourselves. We keep pushing to stay at the top of our game, so if a big gym chain wants to open up a nearby club they have to be even better if they want to succeed, and that's very tough from a standing start."
Michael adds: "The second point stems from this passion, and it's the fact that our entire team are invested in maximizing the member experience. We want staff to be human 'Endorfins', buzzing around and making members feel great when they exercise.
"And because we don't have an ever-expanding list of clubs to fill, it means we can carefully select the right staff to help drive our culture. We don't employ any sales staff and a major part of our members come via referral, so our entire team needs to know every aspect of the club to deliver members a personalized service that they probably wouldn't get in bigger chains."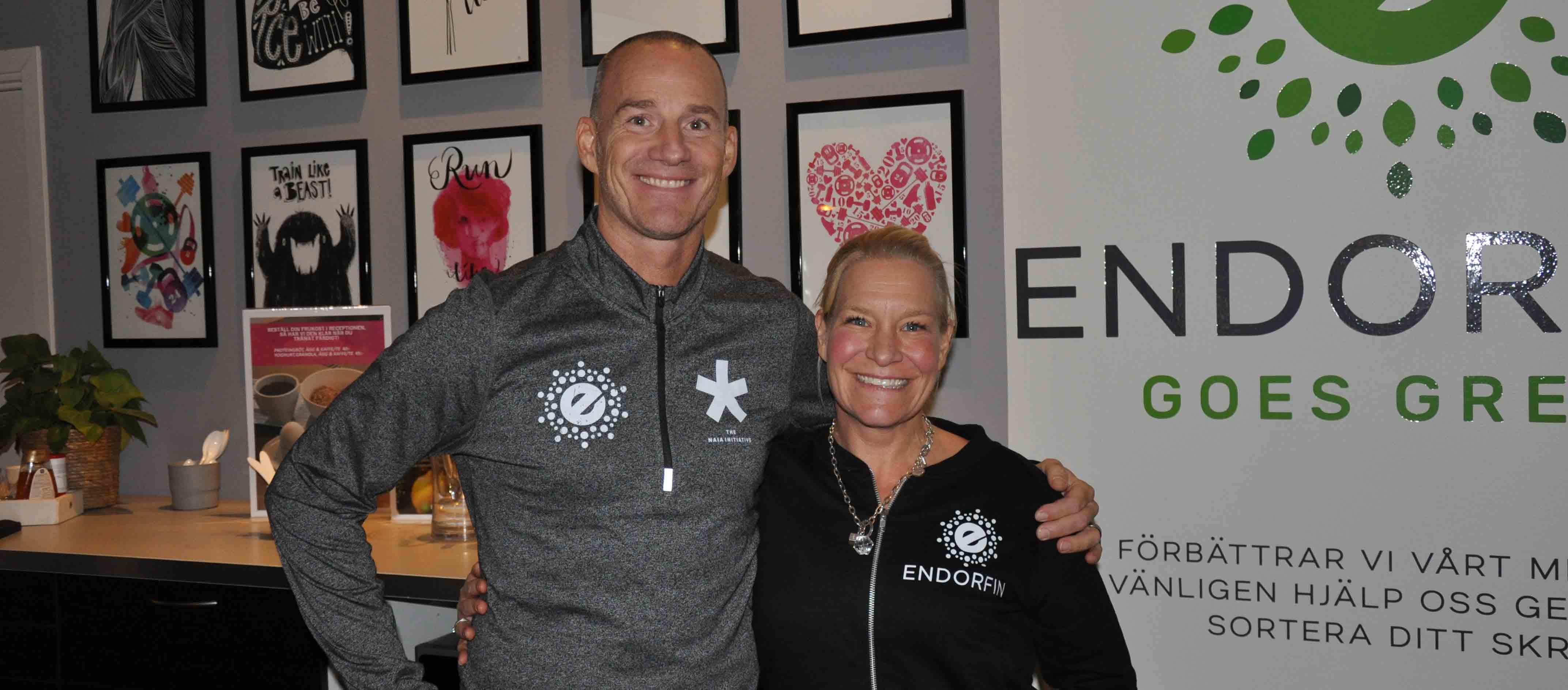 Strength in numbers
The approach seems to be working, with both Endorfin locations – Lerum and Alingsås – having roughly 4,000 members each and growing by 10% in the last year. Community plays a huge part in the Endorfin member proposition, and while a basic membership costs €38 per month, 56% of members take the group fitness membership package for €44 per month. Touring Endorfin Lerum, it's easy to see why. The club boasts no fewer than 10 group fitness studios since its recent redevelopment and offers 204 classes per week (100 live and 104 virtual).
With its emphasis on passion and community, group fitness has long formed the backbone of the club's success and they cater to all tribes, offering a full suite of LES MILLS® programs, along with boxing, CrossFit, a Milon circuit, small group PT and a dance school. But it's also Endorfin's group fitness experimentations that the clubs have become known for, such as cinema workouts (cycling classes while watching a classic film), Karaoke classes (where participants take it in turns to grab the mic) and a New Year's Eve dance fitness party which saw 120 members pack into the yoga studio to dance the Lambada.
"It's not so much about what we do sometimes, but about that spirit of pushing ourselves to try new things," adds Michael. And of course, we also make a lot of mistakes, but that's how you learn."
Winning with virtual
One innovation that's had a big impact on the clubs has been the addition of LES MILLS™ Virtual. As well as enabling the clubs to double the size of the timetable by offering an extra 100 classes, it's also helped build a buzz among current and new members alike.
"Virtual has been a huge success for us," says Frida Nääs, General Manager at Endorfin Lerum. "Part of our strategy for battling bigger competitors is to create boutique-style environments within our club, so being able to offer Virtual RPM™, SPRINT™ and particularly THE TRIP™ in our 60-bike cycle studio has been a really powerful way to ramp up our cycle footprint.
The success of the cycle project inspired the club to add LES MILLS Virtual to another studio and this has also created excitement and intrigue among the community.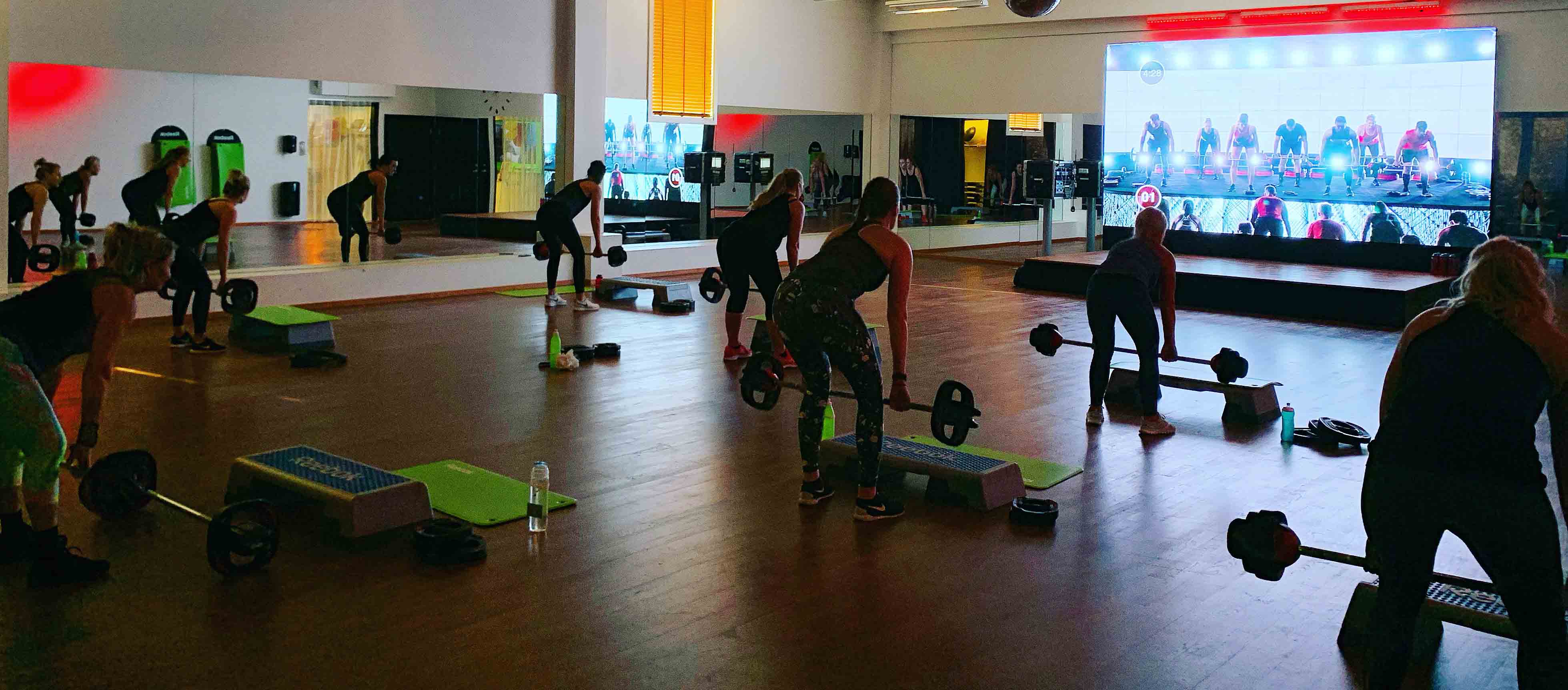 "New joiners are saying they've heard about our virtual offering when they sign up, so clearly it's adding value. But it's also brought into the virtual studios current members who wouldn't have tried a class before, but are now much more engaged since they can try new stuff "without other people watching them".
"We often have 5 or 10 people in here doing a class, but we'll sometimes see 20+ people in there on Saturday afternoon doing BODYPUMP™ Virtual. Attendances to live classes have increased slightly as well, while virtual helps us to spread class participants across the day so more people can be accommodated during peak times.
For Michael, quality equipment and great content are the key ingredients for a successful virtual offering. "We wanted to do it properly, so we've installed 2.5m by 4.5m LED screens in each virtual studio, along with top-notch speakers to give members the best experience," he says.
"This hardware provides the perfect canvas for the LES MILLS Virtual productions, which look absolutely beautiful. The quality is so high compared to other competitors on the market and I think they've gotten even better over the past year. Having the world's best Instructors on stunning screens takes the virtual experience to the next level and members definitely notice the difference."
Keeping up the culture
But while technology is helping to enhance the member experience, it's the people that remain the heartbeat of Endorfin clubs.
For Carina Skarpsjö – the General Manager of Endorfin Alingsås – building a great team is an infinite process that gains gradual momentum over time.
"Many of our Instructors have been with us for a long time and they are trained to build great connections with members – this is massive for our retention strategy.
"The key to building a great team – and keeping them – is to make your Instructors feel part of something special. This means investing in your programming, your studios and your Instructors' training, so they feel valued and inspired to drive up standards."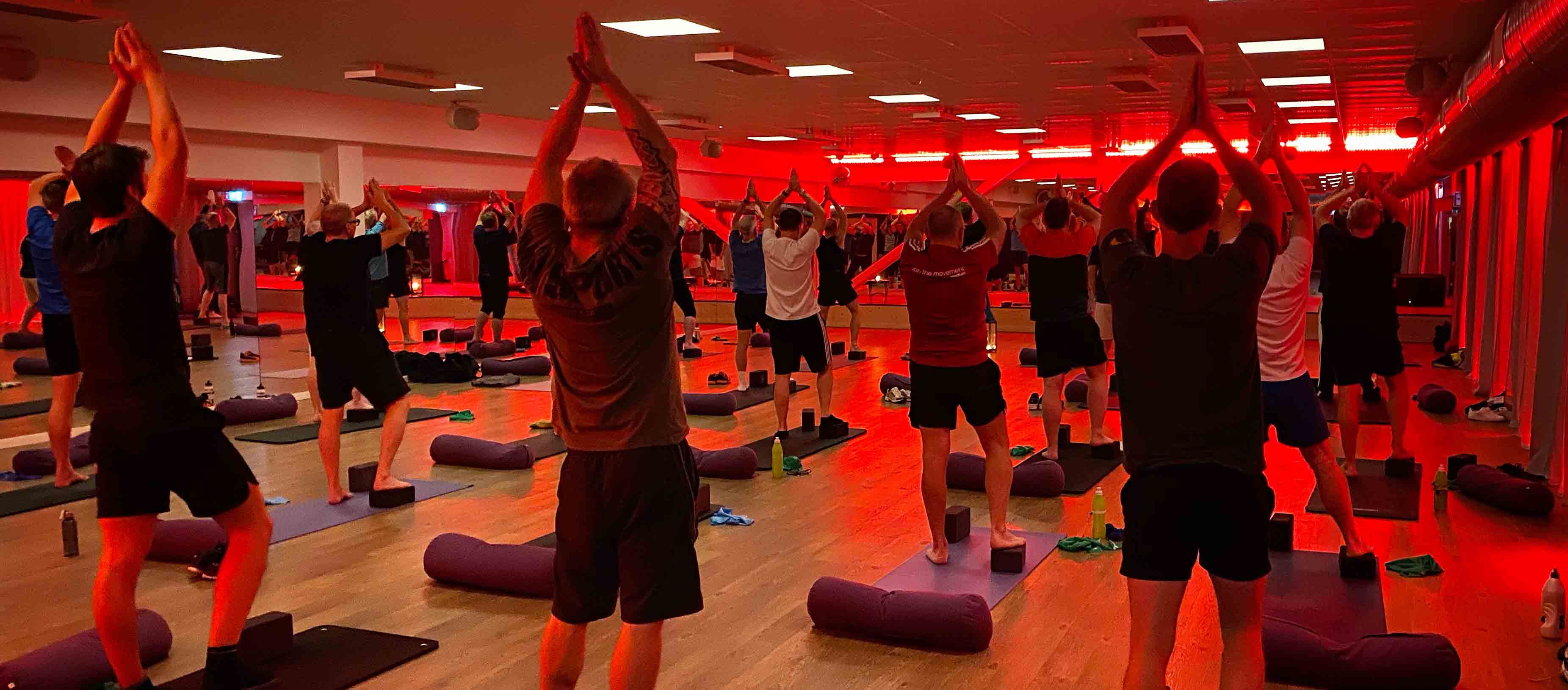 Carina admits that it does get easier to attract new Instructors once a club has gained a strong reputation for group fitness, but warns that clubs can never afford to take their eye off the ball.
She adds: "Finding new Instructors can always be challenging and this has certainly proved the case in recent years. That's why you always need to be on the lookout for new talent in every class and everywhere in between. We'll have several new Instructors coming in to audition each month and will look at dozens before we find the right people to bolster our team.
"Technology is helping to develop our club offering but our strength will always reside in our people. They live our brand and deliver the 'Endorfin experience' that sets us apart from the crowd and keeps members coming back week after week."