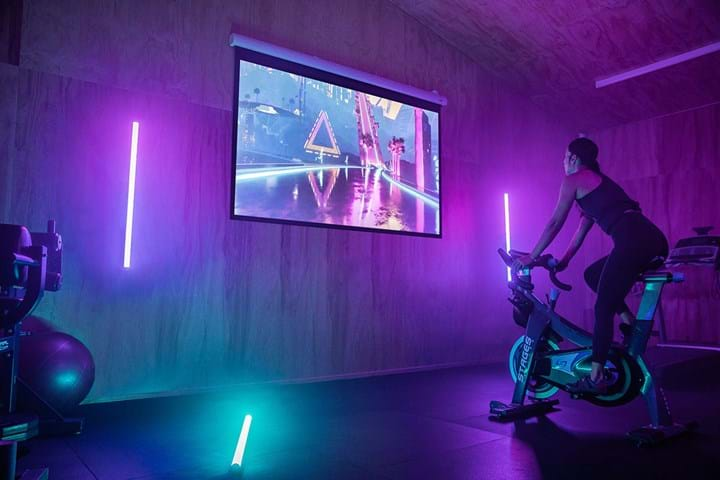 Like many clubs, COVID-19 came as a thunderbolt to Forsyth Country Club in North Carolina, shuttering the facility suddenly and leaving management with the daunting challenge of how to support staff and maintain members in the midst of a lockdown.
"Our club closed on 16 March due to lockdown in North Carolina – it was a terrible time for everyone at the start," says Forsyth Country Club Fitness Director Renate Van Staden.
"Obviously protecting our people was our top priority, along with keeping our members, but we had no idea how we were going to do that. I was speaking to friends and peers at other clubs and there was a lot of fear. Technology was being touted as a solution, but most people didn't know how to livestream or run a Facebook Live – and they seemed afraid to try it."
"We were very much the same in terms of knowledge, but we knew we had to make some moves to maintain members and provide value, so we dived in headfirst. It's way less scary once you start and the package of digital options we've honed for members is really starting to pay dividends."
The club's agile approach and eagerness to harness the support of its partners has produced astonishing results. Despite not expecting to reopen its facility until September at the earliest, group fitness attendances have actually increased. So how on earth have they done it?
A digital pivot
For Forsyth Country Club, the key to surviving, and indeed thriving under lockdown, has been a three-pronged approach bridging digital and live offerings, all underpinned by group fitness. The fitness facility – part of a premium private members club also offering tennis, golf and swimming to its 2,000 members (including families) – spans 20,000 sq ft, with three group fitness studios which have grown in popularity since Renate joined in late 2017.
"Growing up in South Africa, I always taught group fitness on the side of my full-time work and I carried this on when our family moved to the States," she says. "I then became certified in seven Les Mills programs and as soon as I swapped my corporate job for the role of Forsyth Fitness Director I brought in Les Mills to the club – it's really helped to turbocharge our group fitness offering.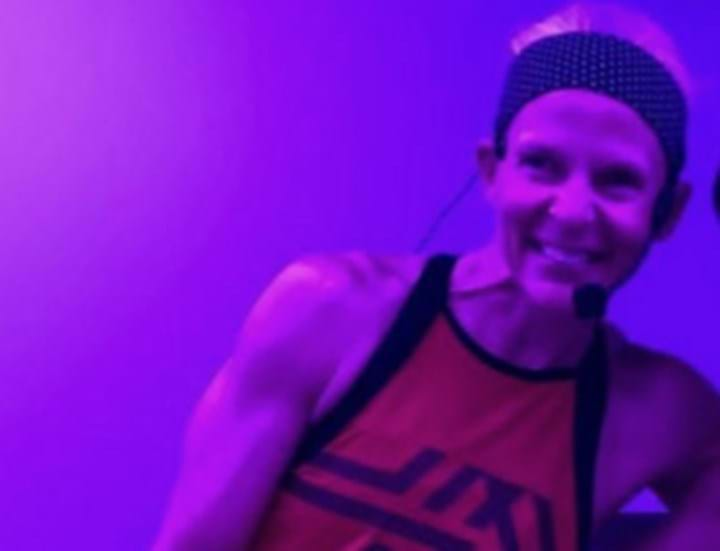 "Our members absolutely love the classes because they can see that the quality of a Les Mills Instructor is vastly superior to any other because of the training they receive. We've built up a real group fitness following here – it's the biggest driver of people into our facility and it's been key to keeping our members active and engaged during lockdown."
LMOD Affiliate
One of the first things the Forsyth team did when lockdown struck was to take advantage of the 60-day free offer of Les Mills On Demand (LMOD) to give members an immediate means of staying active. Of the club's 990 active members, 150 took to LMOD to keep up with their favorite classes. They were aided by the club's offer of borrowing group fitness equipment during lockdown, so they could still do classes like BODYPUMP™ and CXWORX™, resulting in high levels of member engagement.
Some of the feedback members gave on LMOD included:
"I love the barre format."

"We enjoy working out on our own time and as a family."

"I was always nervous to try a class at the club, but this has given me the opportunity to try it at home and I will be back to do it at the club."

"I love the scenery"

"We want our instructors to sing to us like Marlon…..:)"
The club chose to join the LES MILLS On Demand Affiliate Program, meaning they could receive a share of the revenue for each member who subsequently signed-up for LMOD at the end of the 60 days. A large number of members have taken this option, paying US$9.99 per month and providing a handy ancillary revenue stream for the club. In addition, a number of LMOD trialists who had never done group fitness before have now started to attend live classes – more on which to come shortly.
Renate adds: "We really appreciated the free 60 days of access to LMOD, which was vital to keeping our members moving and engaged, particularly at the start of lockdown when we were still finding our feet. It meant we could seamlessly swap in this service to help members stay active and I think a lot of them will keep up LMOD after lockdown to augment their club workouts, which is good for all parties.
"The product solutions from Les Mills were a lot more generous than most industry offerings and the support we received from Devon Bosley-Smith and the Les Mills US team was invaluable in our hour of need."
Livestream
The second prong of Forsyth Country Club's lockdown pivot was to rapidly implement livestreaming of classes, working from a standing start.
"We didn't know what to do at first, but we quickly figured it out and invested in some iPads and microphones to get up and running," adds Renate.
"The important thing was to give our members a sense of normalcy during a time of great uncertainty. Key to this was dialing up the connection and social aspects of our club that they value so much, by making sure they could see their favorite Instructors on screen each day and interact with them, plus their fellow members."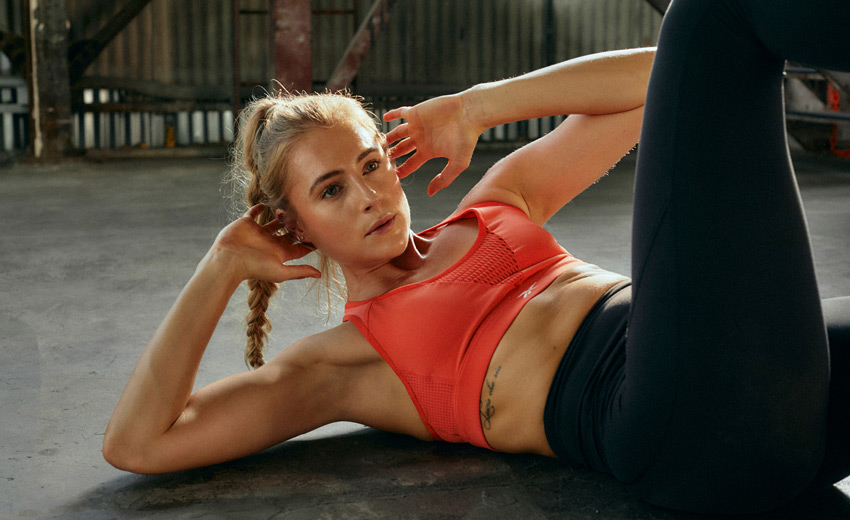 The club is now streaming 1-2 classes per day, using Facebook Live for streaming classes via the club's Facebook page and using Zoom for yoga and personal training. Engagement has grown significantly (one class surpassed 1,000 views) and the club's livestream library on Facebook has built up significantly, giving members even more workout options.
"The feedback from members has been amazing. As a result, we've pledged to livestream all our classes moving forward, even once we've fully reopened," adds Renate.
"Pre-COVID, our Facebook page was pretty boring, but now it's on fire! It's funny how quickly you adapt. At the start of lockdown, livestreaming felt like a huge challenge, but we're so used to it now it seems strange that we haven't been doing this for years. It just goes to prove that necessity is the mother of invention!"
Operating outside of the box
The third pillar of Forsyth's lockdown strategy has been embracing innovation. Most notably this has been making use of the large amount of outdoor space around the club to provide socially distanced live classes.
Thinking outside the box in a quite literal sense has enabled the club to maintain physical touchpoints with members and create work opportunities for Instructors. The outdoor classes are filmed, so they also service the club's need for livestream content.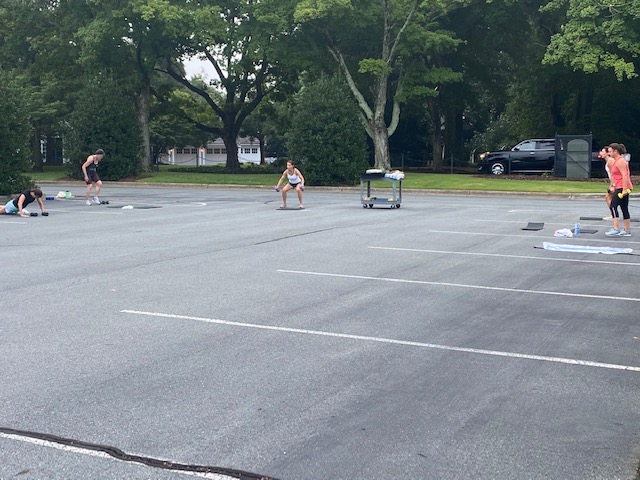 One major bonus from operating under constraints has been the team having to take a more agile approach to challenges and discover better ways of working.
"Focusing on quality over quantity for our live classes has been the biggest lesson and the outcomes have been incredible," adds Renate.
"Pre-COVID, we were running 66-68 classes per week, but now we're running almost half that amount. Despite this, our class attendance numbers are now higher than they were last summer when we were operating at full capacity.
"At the start of lockdown, we were only allowed 11 people per class and now we're up to 15-18 per class. Our online booking system opens two days before and each class fills up within a minute, so we're now working to expand our offerings with bootcamps and more personal training. The great thing about focusing on quality over quantity is that every class is full and that brings such a buzz – both for the Instructors and the class participants."
A connected member experience
For Forsyth Country Club, the challenges of lockdown have helped the team unearth solutions that will ultimately enable the club to emerge from lockdown with a stronger proposition for members.
"Clearly fitness has changed enormously in the past few months and we're committed to embracing change and resisting the temptation to revert to old habits once lockdown lifts," Renate concludes.
"Modern members expect a connected fitness solution from their club and that's what we as operators need to deliver. Live fitness remains the pinnacle for everyone and the best experience that we can offer, but it's equally important to bridge the gap between live and online fitness, tapping into tools like livestream and Les Mills On Demand to provide our members with a blended fitness offering that meets their every need."
READY TO DIGITALLY TRANSFORM YOUR CLUB?
Check out our Club Recovery Hub, packed with tools, insights and resources to help your club reopen with purpose and clarity.
GET FIT FOR THE FUTURE