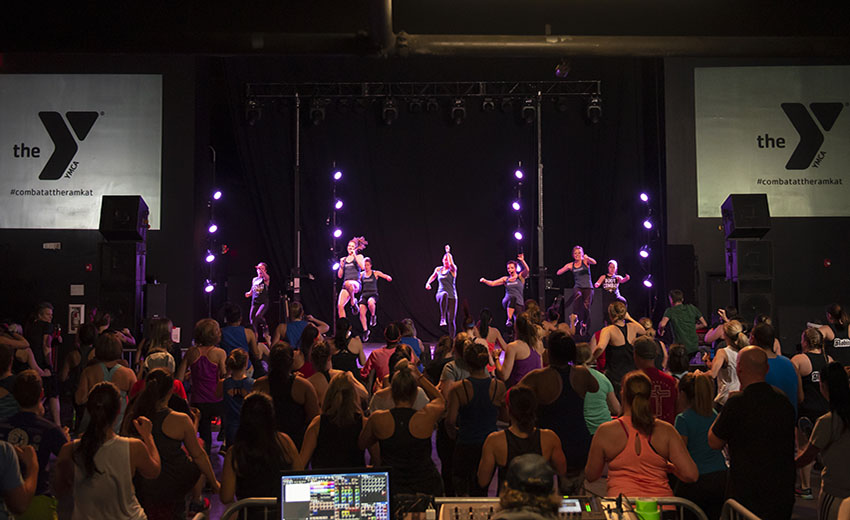 With huge screens flanking the stage, dazzling lights and killer beats, the scene was more like a rock concert than a group fitness class. Across two floors, a 300-strong crowd kicked and punched in unison as they followed the lead of a dozen BODYCOMBAT™ Instructors owning the stage. These 12 trainers were a different class of rockstar and as anyone in the audience will attest – this was an entirely different class of group fitness.
The setting was Ramkat concert hall in Winston-Salem. The event was a group fitness festival hosted by The YMCA Association of Northwest North Carolina.
"The atmosphere was electric," says Sarah Valliere, Senior Engagement Director of Kernersville Family YMCA – one of the 16 facilities that comprise the Association, which serves 85,000 members across 6 counties.
"Everybody was buzzing and the stage looked incredible. Many of us teach BODYCOMBAT at our facilities, but it was next level when we brought our teams together and put on a real spectacle for the community.
"We split out the release and added a couple of extra tracks so that our teams presented two tracks each. We made it a really fast and high-energy class, so teams ran on and off each track and we usually had 10-15 Instructors on the stage at a time.
"It was so powerful to see people come together with one common passion – everyone was feeding off the same energy and it was a special moment to be a part of."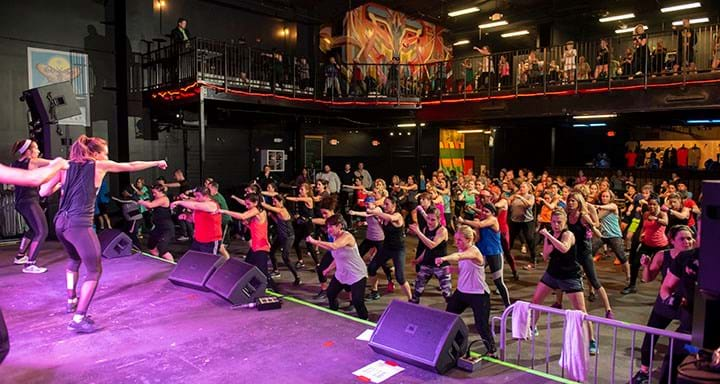 Association in every sense
The event was the brainchild of Sarah and her colleague Susanna O'Connell, Engagement Director of Group Exercise at Robinhood Road Family YMCA, one of the largest facilities in the association. Having spent 20 years in the advertising industry, Susanna caught the group fitness bug three years ago and hasn't looked back since.
She quickly made a name for herself thanks to her facility's impressive group fitness attendance numbers and high-octane Les Mills launch events. News travelled fast and before long, both members and Instructors from neighbouring Y facilities were travelling to her events to share a slice of the action.
So when the association needed a killer group fitness event to kickstart the busy new year period and build a buzz among members and non-members alike, the natural step was to take Susanna's winning formula and crank it up for the big stage.
A simple choice
With everyone on board and the famous Winston-Salem Ramkat building secured as the venue, choosing the format for the event was a simple decision.
As one of the most popular classes across the Association, featuring at 6 of its facilities, BODYCOMBAT was a strong frontrunner to be the focus program of the event.
"Our members love BODYCOMBAT both for the moves and the great music," explains Susanna. "It's also a very accessible program – pulling in lots of different age ranges and fitness types – so it was a great option to engage potential members who were coming to the event as well.
"We attract a lot of females to our classes and I would say that particularly for them, the martial arts elements of BODYCOMBAT give this amazing sense of empowerment. It sparks passion, and they also have a lot of fun.
"We also have an incredible team of BODYCOMBAT Instructors across our Association – with lots of advanced Instructors. This, alongside the fact the program doesn't require any equipment, meant it was the obvious choice for our large-scale workout."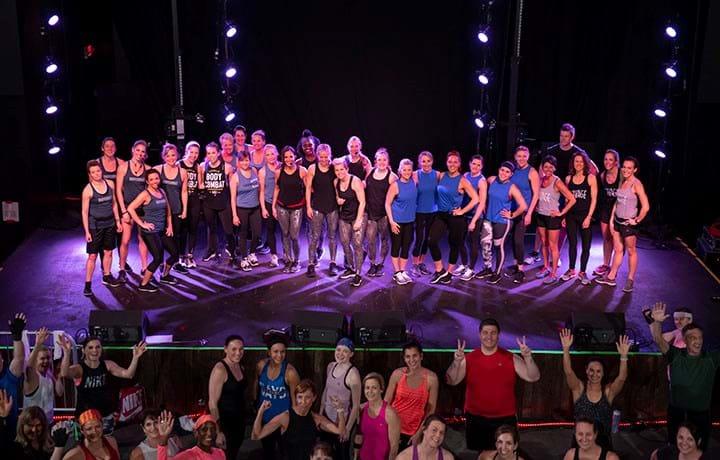 Building a buzz
Aiming to set pulses racing with an exciting group fitness event to kickstart the busy new year period, building a buzz around the event was crucial for the team.
Susanna adds: "We wanted to emphasize the excitement of the event, with the huge screens and amazing lights, as well as the great music that our members always rave about, so we made sure our promotional activities dialled up the fun factor and highlighted that this was a free event, open to anyone and everyone who wanted to try group fitness.
"As someone coming from the advertising world, I have to say that the Les Mills branding and the marketing assets that we receive are so buttoned up and easy to follow – it's an amazing level of support and really helps us to engage an audience.
"Added to that, the emphasis on One Tribe – and the notion that everyone can come from a different place and yet share in the same experience without hesitation because we've all got this passion for exercise – is very much in step with our YMCA ethos."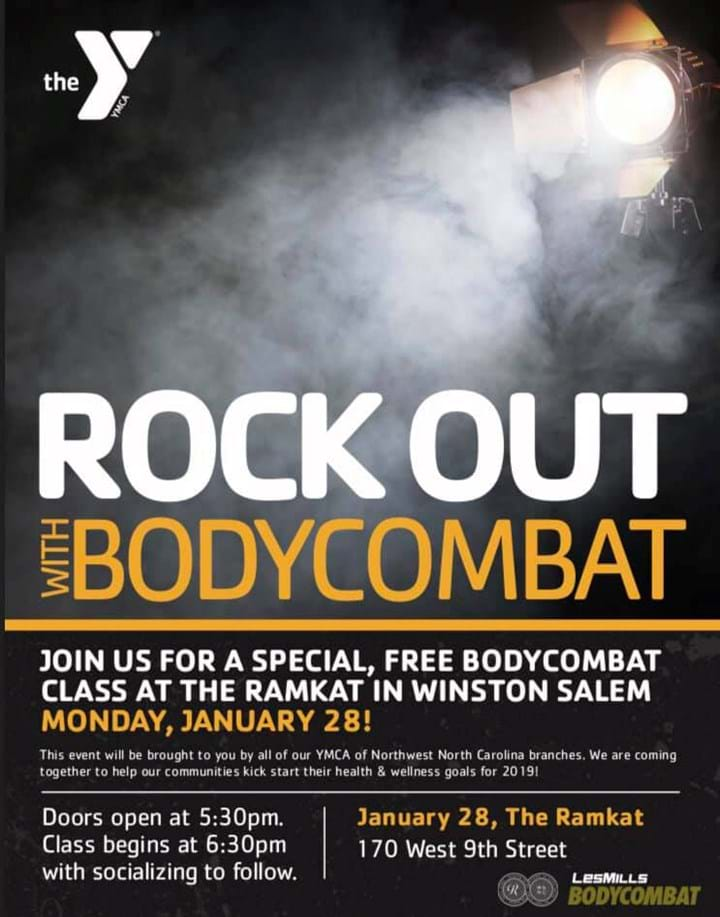 A stellar success
The Association's hard work paid off and the event was a roaring success, pulling in 300 people for the BODYCOMBAT bonanza.
"We were stunned at how well the event went and just thinking of the passion in the crowd makes me smile even now," says Sarah.
"Lots of non-members came to take part and we had an entire soccer team from one of the local high schools get involved as part of their training.
"We even had some people who just came to watch because it was such a big event. And that's equally as important because it helps take away the mystery or intimidation of what the classes are, opening them up to a whole new audience."
The Association intentionally refrained from bringing membership teams to the event to maintain the sense of a low pressure, fun and free event for the community. However, the raft of new faces at the event and subsequent glut of January sign-ups would suggest it's likely to have had an impact on introducing new faces to group exercise.
"I also think it helps massively with retention," adds Susanna. "Again, we can't track this in direct correlation to the event, but the feedback we had from lots of our members was 'This is exactly why we love this Association, because they bring us all together for events like this and know how to have a good time.'"
"It's not about money, it's about celebrating our community. In our area, YMCA is the place to go for fitness and I personally think a lot of that is to do with our Les Mills programming."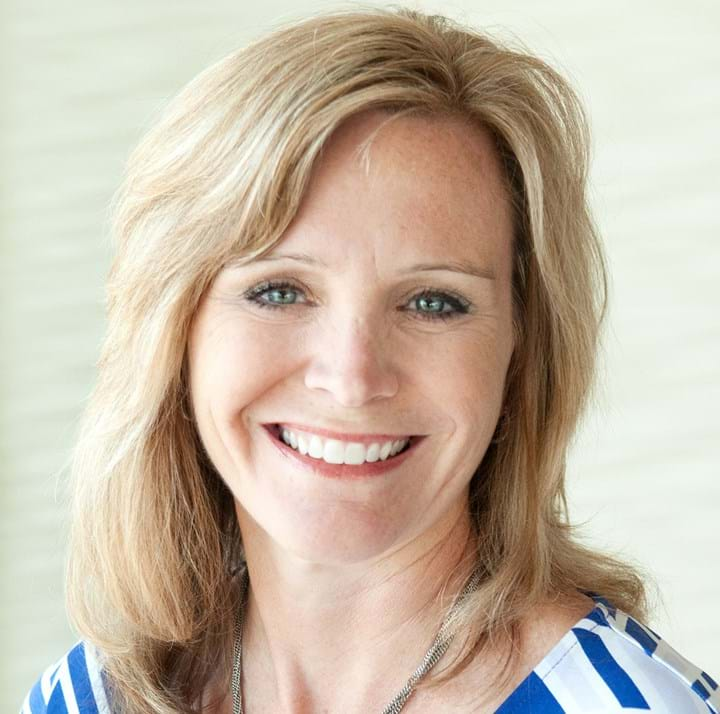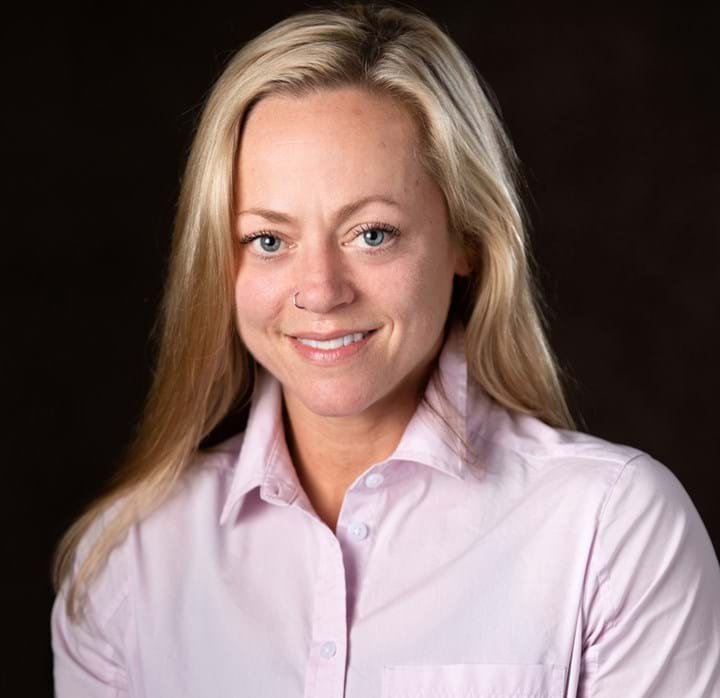 Growth through group fitness
Group fitness plays a prominent role in the Association's exercise offering, supporting its work to offer engaging activity options to members aged 1 to 100+, as well as specialised family services and programming for populations with special needs.
Les Mills programming features at 11 of the 16 sites, with 275 such classes taking place across the Association. As well as supporting the required breadth of offering, Sarah believes the programs play an especially important role in keeping the clubs current.
She adds: "Fitness is a mixture of science and trends and Les Mills takes the responsibility away from us to follow them by doing that stuff for us.
"Les Mills keeps things on-trend yet safe and effective, so, we can stay relevant and exciting for our membership, without having to put that onus on our Instructors and staff.
"For me, from a management perspective overseeing lots of different departments, Les Mills enables me to offer a much higher quality and more consistent quality of class across the board."
Onwards and upwards
With their forward-thinking approach to group fitness yielding impressive results across the board, the Association are keen to use the Ramkat success as a springboard for further initiatives – including a sequel on January 27, 2020 – and plan to make the experience even more uplifting.
"Having a focal point for our Association to work together around this event was awesome and it was great to collaborate so closely together," adds Susanna.
"We're moving towards greater consistency and unity between all of our facilities inside the Association, and a lot of the growth we're seeing in our area is because facilities work together to co-market and co-train Instructors.
"Collaborating on this great event experience for the benefit of the community was the perfect example of our Y Association swinging into action!"
PUNCH ABOVE YOUR WEIGHT
Want to learn how BODYCOMBAT's constant reinvention can help your club win the battle for new members?
DISCOVER HERE