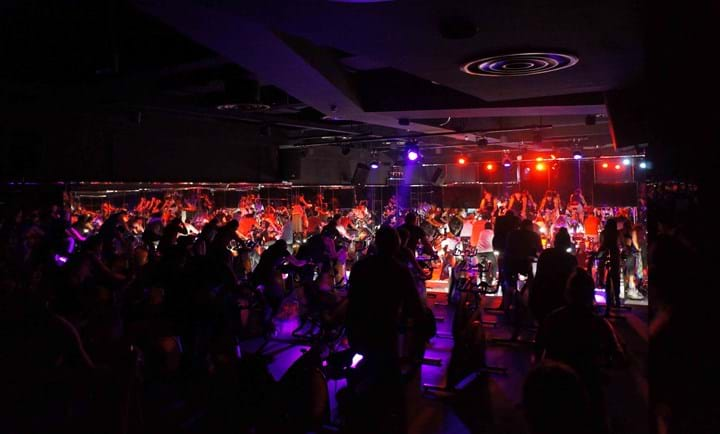 How did Abu Dhabi Country Club (ADCC) initially respond to the outbreak of COVID-19?
Amir H Behforooz, Group Exercise Manager at Abu Dhabi Country Club: Before Abu Dhabi went into lockdown in March 2020, there was a lot of fear among our members, our staff, and our Instructors – everyone was scared. Many of our team caught COVID and around 40 percent of guests and members stopped coming to our facility. At this point, a curfew and COVID restrictions (50 percent capacity for the club and classes) had already been brought in and it meant we had time to safely space out our studios, adjust our timetables and perfect our cleaning processes. I could see the fear so the most important thing was for me and the team to extensively communicate these measures across social media to build trust and reassurance among our members. As a result, when it was time to reopen in June 2020, a lot of the hard work had been done and we had a very clear idea of how to operate under the restrictions with minimal disruption for our members.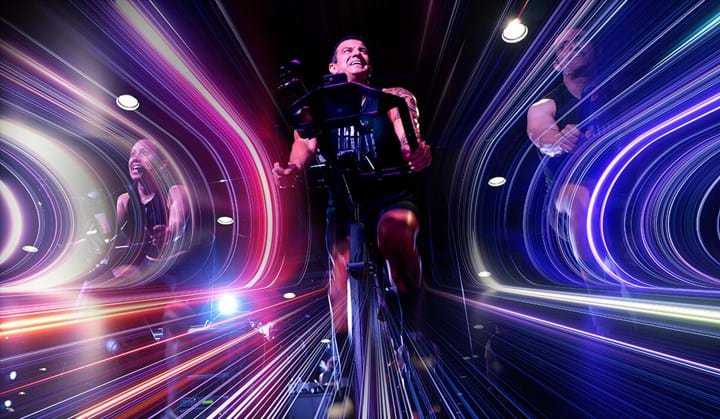 How did you support members to stay active and engaged during the lockdown?
AHB: It was a combination of strategy and tactics – some of which were very hands-on as I strongly believe in leading from the front. In the days leading up to the lockdown I sourced consignments of LES MILLS SMART TECH equipment that we sold via our club with an affiliate model. Driving a truck between Dubai and Abu Dhabi, I personally delivered around 100 sets of equipment to our members – as well as 60 to 80 bikes – at a time when everyone was too afraid to step out onto the streets.
I also decided that instead of returning home to Dubai, I would stay at the ADCC complex throughout the lockdown, as I needed to be on-site to lead our digital content efforts. Thanks to the offer from Les Mills, we were able to provide free access to LES MILLS On Demand to all of our members. Soon after, we began to livestream Les Mills classes, as well as provide additional workouts and live Q&As to support our members. Our amazing Instructors taught classes from their living rooms and I produced content from here in our ADCC GX studios. The very first BODYPUMP livestream class I led pulled in 10,000 participants and our strategy meant that we not only kept our current members engaged, but also won a large number of new online fans.
What approach did you take for your club relaunch?
AHB: The lockdown in Abu Dhabi finished in mid-June 2020 and with the backing of senior management, I devised a six-point relaunch plan to support us in the short-term:
Redesign our timetable with a focus on our strongest classes, with 15-30 minute gap between each to allow time to sanitize the equipment and studios.

Reduce timetable to 60 classes per week while we adjust to new processes, then gradually build back to 140 classes per week as attendance numbers recover and viability returns.

Redesign our six studios to operate at 50 percent capacity, with 3m space between the members.

Embark on a hiring spree to acquire superstar Instructors who had lost clubs/classes. Upskill existing Instructors, and provide ongoing support to those who weren't yet able to return to teaching.

Provide free fortnightly PCR tests for all group fitness Instructors.

Keep Instructor pay rates at pre-lockdown levels (despite lower class capacity), and ensure they have full support from myself and management to give them the trust, courage and drive to stay with us.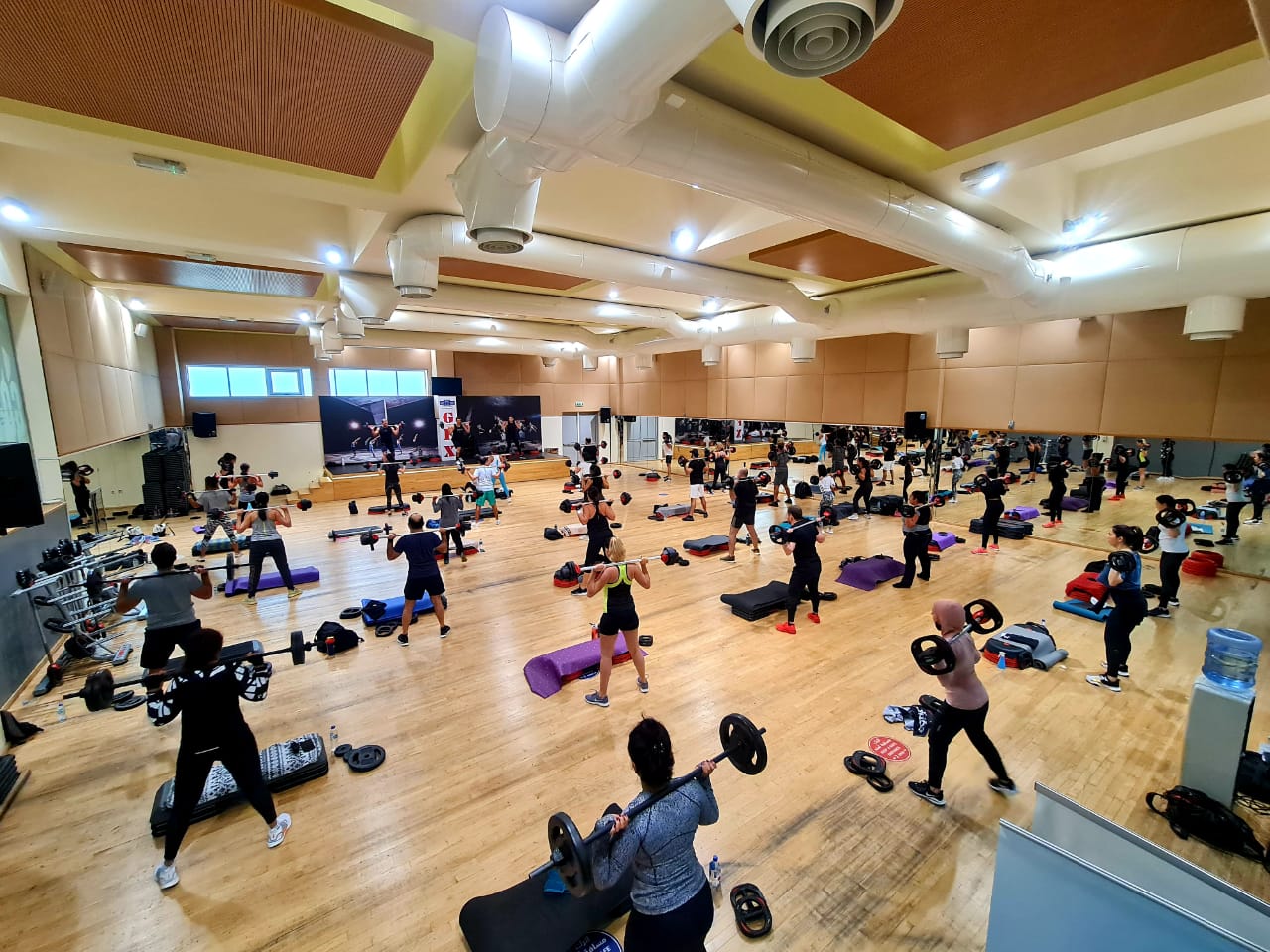 How has your club performed since reopening?
AHB: We've bounced back strongly and I believe that our group exercise offering has been the biggest factor in our club's survival during the pandemic. To see the excitement and happiness of my members and Instructors the members as they return to the studio has been simply magical. If anything, live group workouts have become even more popular since the start of the pandemic. Despite us operating at 50 percent studio capacity (due to ongoing COVID restrictions) the first 4 months of 2021 saw ADCC achieve 81 percent of GX attendances compared to the same period in 2019 when we were operating at full capacity. For BODYCOMBAT classes, this figure rose to 93 percent.
Which tactics have proved most effective in driving your recovery?
AHB: One of the things we've done really well is to leverage the online following we built during the pandemic to drive new member sales. This following came not just from the content we produced as a club, but also through my participation in the RPM Masterclass for the Les Mills UNITED release (see below). This drew a lot of attention on social media thanks to its dramatic set-up – my brother and I drove 160km into the middle of the desert for the shoot – and helped us to reach a wider audience.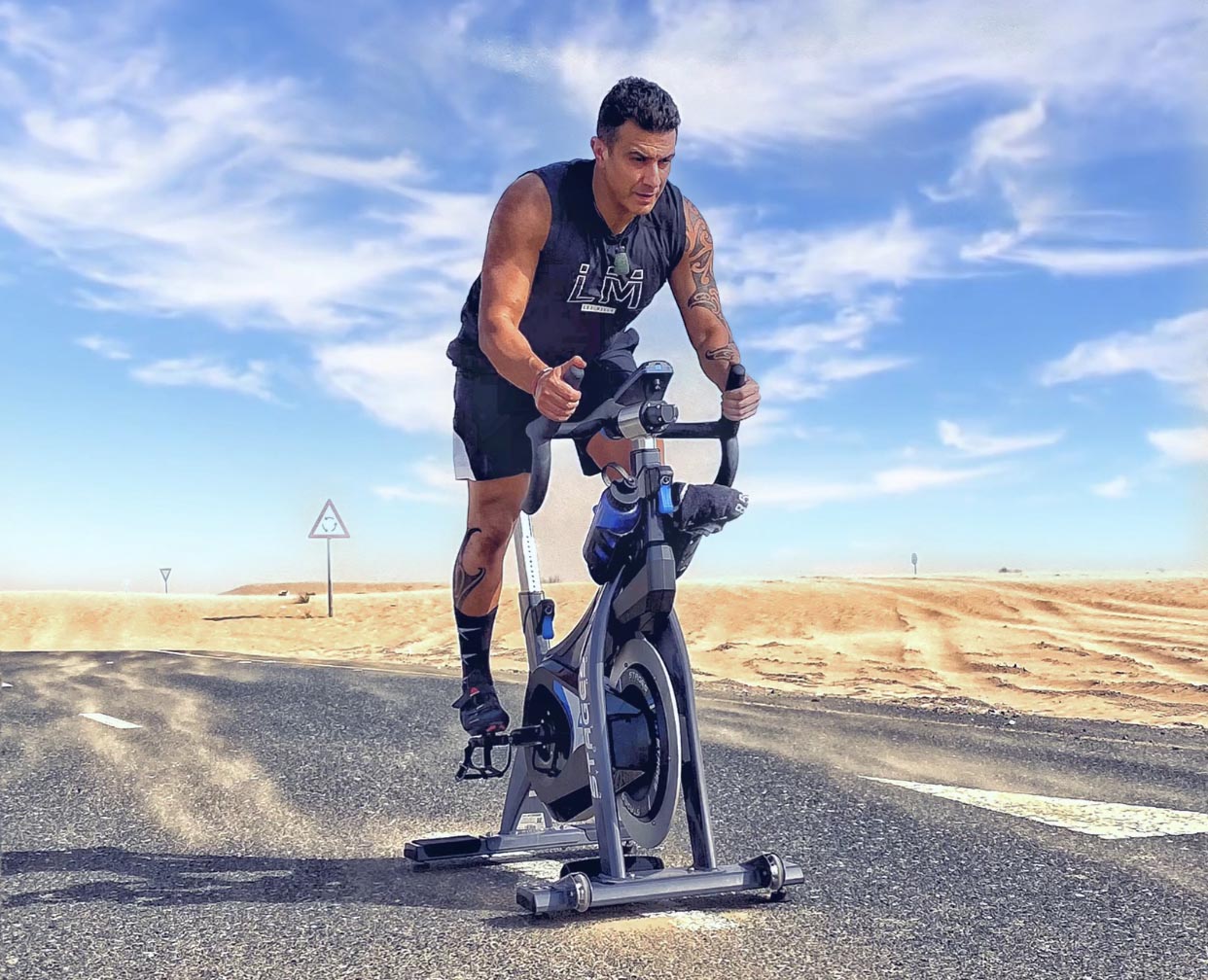 Another key factor was using the pandemic as the catalyst to launch a bold overhaul of our timetable, which we would never been able to do in normal circumstances. This meant we've been able to double down on our strengths and experiment with new offerings to drive growth. For example, we've added lots of outdoor classes to the timetable and these are now among our most popular because members feel safer in an outdoor setting.
And finally, understanding that in a world of crisis and stress, our role is to help members step into classes where they can escape this pressure and truly enjoy themselves. Therefore, I've asked Instructors to dial up the welcome for all members and guests joining their classes and take a more relaxed stance around rules for being late or having a phone in class, etc... I've explained to my team that we're not running an army barracks, we're running fitness classes powered by music, workouts, entertainment and fun. So our mission from now on is to first ensure enjoyment for our members, and then focus on fitness.
What do you see as the big opportunities for clubs in the next few years?
AHB: I think our future business model will be an omnichannel approach covering live classes, livestreaming and on demand content. With these three modalities we can create a magical pyramid that meets all of our members' needs. Building this infrastructure now and nailing the proposition will help to future-proof us against any further unforeseen events.
Also, I strongly believe in a smarter approach to the sales and pricing structure, whereby you separate group exercise from full gym membership to make it easier for people to access your studios and augment this with flexible daily, weekly and monthly passes.
Like we're doing now at ADCC, there are currently huge opportunities to attract new rockstar Instructors to your club and upskill the existing team, as they truly are your biggest differentiator and an investment which will yield the greatest returns for your club.
And for premium clubs like ourselves, I see a huge opportunity to further incorporate the boutique experience under one roof to make a compelling case for a greater share of a consumer's fitness spend. Les Mills programs form the backbone of our group exercise success and we're currently looking at their new boutique innovations like CEREMONY and CONQUER as a means of leveling up our member experience and attracting the all-important younger market.
LEADING YOUR CLUB BACK TO FULL FITNESS?
With the fitness landscape changing fast, we've gathered together products, resources and education that will help you thrive in reopening and beyond.
GET FIT FOR THE FUTURE