STC has been in business for more than 20 years, what's been the story so far?
STC Marketing Director and Co-Owner, Antoni Kutics (AK): We started out in 1998 in a very small club just outside Gothenburg, with just a couple of trainers and maybe 400 members. Having been a footballer in my youth, I'd experienced the powerful team dynamics of training together and this passion for social exercise helped draw us to the industry. A genuine belief in the power of social exercise as a product has been something we've carried throughout our journey, to the point now where we've formed a compelling concept that's enabled us to attract new investors and expand at a quicker rate.
How do you plan to grow?
STC CEO and Co-Owner, Katarina Andersson (KA): Last year we secured a partnership with Novax, which saw the investment firm become a Co-Owner of STC. Novax is part of the Axel Johnson Group – a Swedish family-owned conglomerate which builds and develops profitable trade and service businesses in the European market, including the Axfood grocery stores, the Ahlens department stores, plus a number of other retail operations across beauty, fashion, homeware, electronics and pharmacy. Through its expertise, resources and family values, Novax knows how to scale a busi­ness and make an ideal partner for our next phase of growth. We've increased our portfolio from 46 to 80 clubs since Novax came aboard last year, driven by our most recent acquisition of Sportsgym – a 20-club chain covering Ostersund and Sunds­vall in the middle of Sweden. We're strengthening the nationwide footprint of our portfolio – a mixture of mid-market or premium low cost, depending on their location – and we'll likely go past 100 clubs next year, with a view to further expansion.
How will you integrate the new clubs and retain your identity?
KA: We're looking to grow through a mixture of organic open­ings and acquisitions. Obviously there are benefits to both, but the businesses we acquire (like Sportsgym) will typically fit well with our current model. The key challenge is to ensure that we create the STC culture in each new site. It's all about bringing people together through social fitness, that's something that runs right through our clubs from the cafe and reception area to the studios. It's so important for us to bring all kinds of people together – younger, older, kids and everything in between – through our clubs and help form the glue in our communities. It leads to a great environment, and from a business perspective, these are all people who use the club at different points in the day, so it's a great way to fully optimise your capacity and spread footfall. In a society that's becoming increasingly isolated, we want to be the source of social interactions for people. It's why we don't have televisions everywhere – we want people to talk to each other!
What role does group exercise play in supporting this concept?
AK: It's central to what we do. What better way is there to socialise in a club and go through a powerful shared experience? It gives us great heart to think that thousands of friendships have been formed at our club that way. We've always loved group fitness and things really took off for us when Les Mills launched BODYPUMP – suddenly we had women and men training together around this fabulous program.
Today, We have around 340 Les Mills programs across the 37 clubs where we offer group fitness. At these clubs, group fitness accounts for around 40% of total club attendances and average occupancy per class is about 70%. We see group exercise as central to our overall success, so we've set ourselves the challenge of being the best providers of Les Mills programs in the whole of Sweden. We've always been huge fans of the Group Fitness Management offering and this ongoing level of partnership support has helped us to make the most of our programs.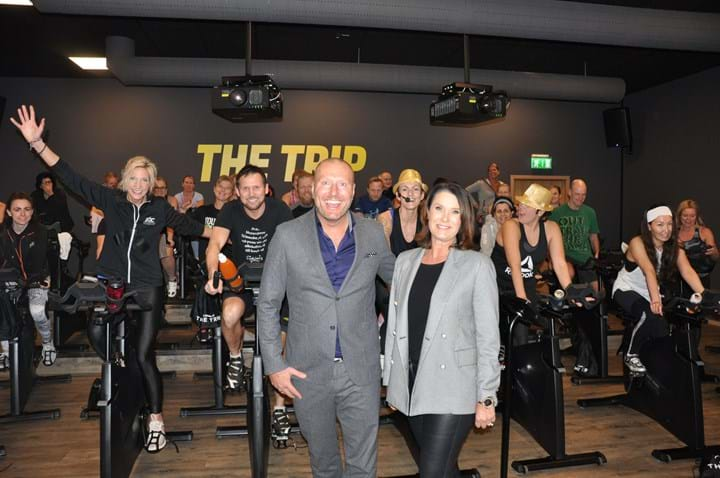 How would you describe the STC philosophy?
KA: You can boil it down to five words – our company values of Passion, Happiness, Community, Personality and Professionalism. This has been central to our success and it's what we instil in every team member. When you come into the club, you must have passion for the job, so passion is really key. And if you work in an area you're passionate about, you are happy. And, if you have the passion and you are happy, that means you want to speak to everybody about their health and the programs you can offer them, so this builds community. Having these regular interactions and demonstrating your passion enables you to showcase your personality and build personal connections with members, which makes them feel great. And then finally, we have professionalism – this is a determination to constantly improve and take your performance to a higher level. This is the ethos we instil in our team.
How do you support staff to live these values?
KA: Without doubt, passion drives everything, so we look for people who have this passion in spades. And it starts with us, if we aren't passionate about something, then neither are our team and it won't be a success. It's a case of making sure we live the five values and ensure that everyone can feel them, rather than just speak about them. And we work really hard at this.
We have a school – which we've invested heavily in – where we send all of our new managers to learn how to embody these company values and spread the word. We also teach them not to fear failure, because to win in the long-term, you can't be afraid to lose sometimes. If you launch a new program and only two people show up, it's not a problem. You go back and work harder to attack it, and eventually, you'll get the results.
And what's the story behind your latest project to upskill staff and drive growth?
AK: We've embarked on an ambitious new pilot scheme across our 10 biggest clubs in partnership with Les Mills, whereby every member of staff, from front desk to fitness managers, went through Les Mills Group Fitness Management training at a huge company conference, while all 117 Instructors went through Advanced Training across five weekend courses.
Group fitness has always been our strong suit, but recently, it felt like we'd lost our way a bit. So we sat down with Lena from Les Mills and we hatched out a bespoke plan to put group fitness back at the heart of our business by bringing everyone on this journey together. This wasn't just our GFMs or Instructors, we realised that every one our members have contact with needs to be driving in the same direction, supported by top-class education.
The impact has been huge, with attendances to group fitness classes up by over 40% in some clubs after just a few months, while two-thirds (67%) Instructors have seen three or more new people attending their classes since they went through Advanced Training. It's brought so much more energy and knowledge into our teams – they're invigorated and grateful for the support.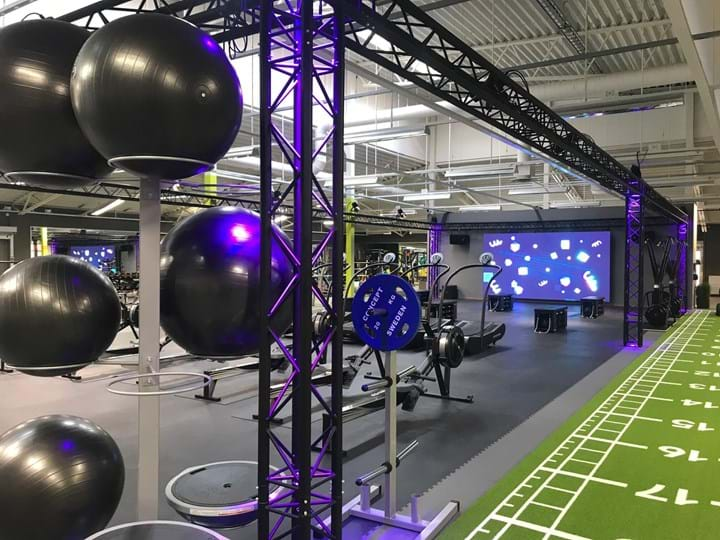 How do you ensure your team carries this knowledge forward and puts it to good use?
KA: For us, it's all about empowering them to make decisions independently and take greater ownership of the business and its outcomes. We constantly seek out our team's opinion – often they'll have thought about something far more than we ever have.
We trust them to lead and we want them to lead. It's vital for them to be setting an example as well and I think that's a wider point whereby they're accountable to our members. Sedentary living is causing so many problems in society, so it's vital our team members are training hard, taking care of their bodies and leading the way. It's more important now than ever before.
Do you find it hard to attract enough Instructors to support your growing group fitness offering?
AK: The Instructors are the stars. There's no doubt about it and they bring so much joy to our members. I'm constantly looking in on our classes and wanting to just jump right in there because the energy the Instructor is bringing is electric.
But it's definitely getting harder to find good Instructors because there are so many other things competing for people's time and attention today – this is an issue I've noticed around the world. From our perspective, this heightened competition makes it even more important for us to be the best for group fitness so that Instructors want to work with us.
What does the role of Virtual fitness look like in a company so focused on its Instructors?
KA: We have it in every new club we open now – it's definitely an important component of the modern gym. We have Virtual classes that are really popular with members – especially those who work strange hours – and I often take them, it opens up group fitness to people who weren't able to try it before.
But as a club owner, I think it's important that if you're buying a product like Virtual, you can't just put a screen up and expect the room to fill. You have to invest in a quality product and you have to invest time and effort into making it a success. It won't just happen overnight – you have to work for it. I'm speaking from experience here!
Some of our clubs have really struggled to get it going, but we leaned heavily on the help and educational support offered by Les Mills and this has helped us make Virtual a success. In some of our clubs we'll now see morning Virtual classes with up to 30 people in, and lots of little communities forming around these time slots.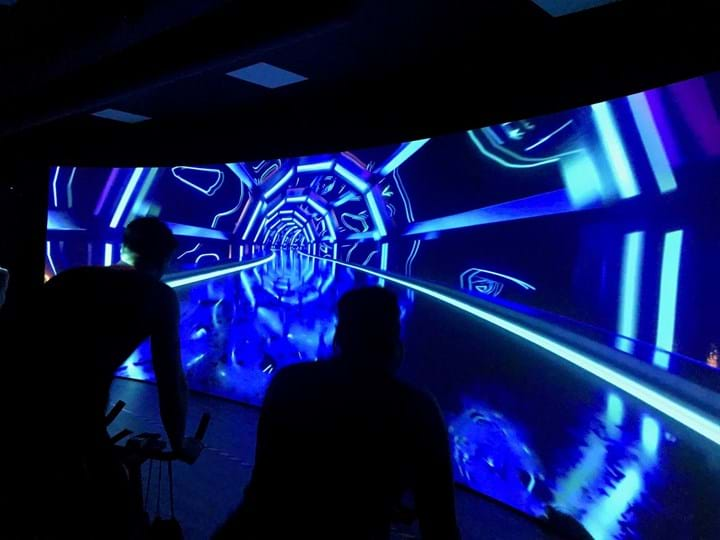 How do you navigate through the confusion and hype of our trend-driven industry?
AK: We travel extensively and always attend the big shows to see what's on the horizon. It's important for us to know what's new, but it's less important for us to be trendy. What really matters is whether this new product is going to bring significant long-term benefits to our members and not end up on the scrap heap after just 6 months. With any new product, we'll test, review and iterate religiously before we consider rolling out across our wider portfolio.
And it's important to lean on your top employees and good managers across different cities, as they'll know their member base better than anyone and offer invaluable insights into whether something is going to work or not. Obviously, the needs of each club will be different, so it's vital to have that local input and avoid taking too much of a 'top-down' approach if you want to consistently make the right decisions.
What's the best piece of advice that you've both been given for working in fitness and being successful in fitness?
KA: We often speak about our brand growing with our clubs, and for us, it's very important that the culture stays close to the product. Everybody can open lots of clubs, but you have to take care of the clubs and treat them like your babies if you really want to succeed. You can't just open a club and not really care about it – the members and staff can always tell. There are no shortcuts, you have to work very, very hard each time to nurture each club and shape it in your mould – this was something that we reiterated at our GFM conference.
For us, this means staying really close to the details and endlessly examining the member experience. We'll quite often sneak into classes and try to experience them from the perspective of our typical members – you can tell an awful lot just by listening and observing how people are reacting to various classes and offerings in the club. You learn something new every time and that's really the key message we want our staff to take to heart – every day is a school day!