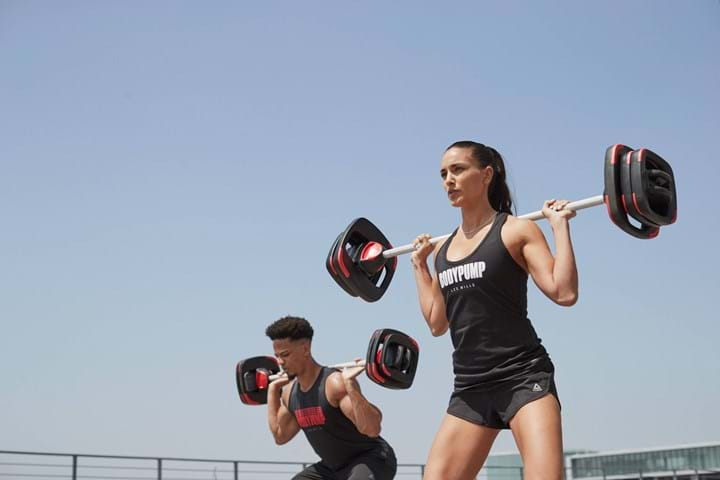 Ever since she was a teenager, 20 "20 Managing Director Melanie Schäfer has been constantly busy playing sports and sweating it out in fitness studios. She was 16 when she made it into her first group fitness class, after begging the Instructor to let her join in the fun. And she's proud to say that this very Instructor, who instilled a life-long love for group fitness from her first class, is now a member of the team at the thriving 20 "20 club.
"To be honest, my love of group fitness and appreciation of the art form is largely down to great Instructors and quality programming," says Melanie. "Once you've understood the concept of the Les Mills group fitness experience, you really don't want anything else."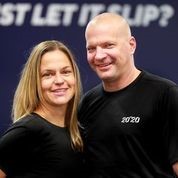 Les Mills classes were the very reason Melanie and her business partner Tobias Unger first crossed paths. Melanie was GFM at the studio which Tobias – a former athlete and Olympian – came to explore while working as fitness coach for the Kirchheim Knights basketball team. With her warm presence and passionate zeal, Melanie convinced Tobias and the team that group fitness would make an excellent addition to their training and duly recruited them as regular attendees of her RPM indoor cycle class.
A trained sports scientist, Tobias had long been toying with the idea of moving away from his dependence on freelance personal training and sports coaching to launch his own fitness facility. In Melanie, he found the perfect complement for his vision for a training facility that removes the boundaries between competitive sport and group fitness by appealing to sports enthusiasts, fitness beginners, and professional athletes alike.
In little over a year, the pair moved from concept development through to site acquisition, build, creation of a team and brand development, with the grand opening of 20 "20 taking place in September 2020. There's even a story in the name, with 20"20 being the time of Tobias' personal best in the 200m sprint – a German record that has stood since 2005.
Making a mark
The club quickly established a strong timetable with 17 group fitness classes per week – 14 of which are covered by Les Mills programs – centered around the 190m² main studio which is fully-equipped with LES MILLS SMART TECH™. Elsewhere, there's a dedicated indoor cycling studio with 21 Stages bikes, which has proved hugely popular with the sports teams that train there. "The LES MILLS equipment really emphasizes the quality of our offering and helps to elevate the experience," says Tobias. "And the Stages Bikes are great, as they're well-suited for people over two meters tall – perfect for our professional basketball players!"
But of the key components of 20"20's successful launch and ability to overcome the challenges of the pandemic has been its stunning outdoor studio. The 120m² outdoor area has been an unexpected magnet for new joiners, quickly becoming the talk of the town.
"Anyone who trains outside on the field alone and sees a group that is clearly enjoying the workout quickly becomes curious," says Tobias. Even in the colder months, the studio has continued to offer outdoor courses whenever COVID restrictions have allowed, dialing up the fun of al fresco fitness and providing a safe space for those not yet comfortable stepping back into the studio.
The recent lockdowns in Europe have posed further challenges for the relatively young club and the team is now actively exploring the possibility of expanding the outdoor area to 300m², given how popular it has proved with members and the ongoing uncertainty around COVID restrictions.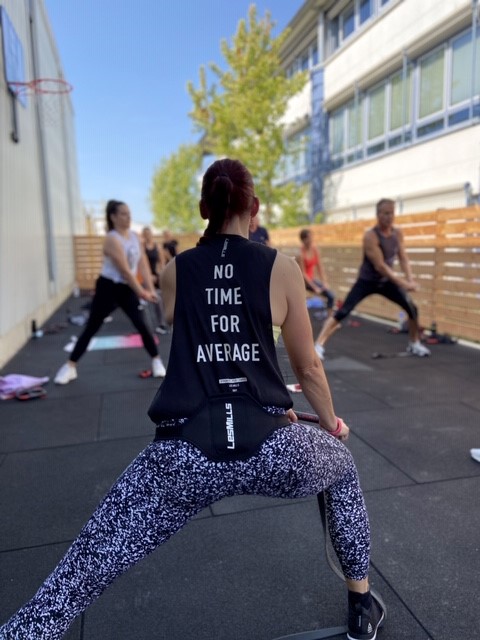 A thrilling launch
The outdoor studio proved a stunning focal point for the club's launch in September, when it tapped into the LES MILLS UNITED campaign to build a real buzz in the community and introduce people to their extensive range of programs.
Melanie recalls: "The outdoor area was able to shine in its full splendor for the event. It was a wonderful late summer day and in the evening as the sun began to set, we staged a BODYBALANCE class where the mood and ambiance were absolutely magical."
"For us, the LES MILLS UNITED campaign came at the perfect time to celebrate our opening. It was important for us to bring the participants closer to the special background and the creation of these releases and to show that people from all over the world are in the same boat when it comes to COVID challenges," explains Melanie.
Tobias adds: "It was inspiring to see how happy we made people by giving them the opportunity to work-out together again. The sense of community was what they'd been lacking and you could see a greater appreciation for the magic of moving as a group. This is exactly why Les Mills programs are central to our long-term strategy, because people need community and they crave social experiences in a group."
By advertising the free launch event via social media, word quickly spread and class places were booked up by prospects eager to check out the new club. Central to this campaign were the club's six main Instructors who proved a strong attraction for prospective members.
"If you've got great coaches, it's important you shout about it and let the world know," adds Melanie. "They become the friendly and familiar faces of your classes and gives your Instructors a tremendous confidence boost that you're fully behind them and putting them center stage when it comes to your brand."
Capturing lots of great pictures and videos was a key component of the event, providing the perfect opportunity for the studio to tell its story and what it stands for. "These days, people want lots of information before visiting your studio so they can get a clear sense of what to expect," says Melanie. "The true test of a launch event is not how many contracts you sell on the day, but the strength of the after-effect. People go home feeling good, they see the highlights on social media and they feel part of something. This is exactly the feeling that people can expect when they take out a membership with us – it's all about that sense of belonging and feeling part of a team."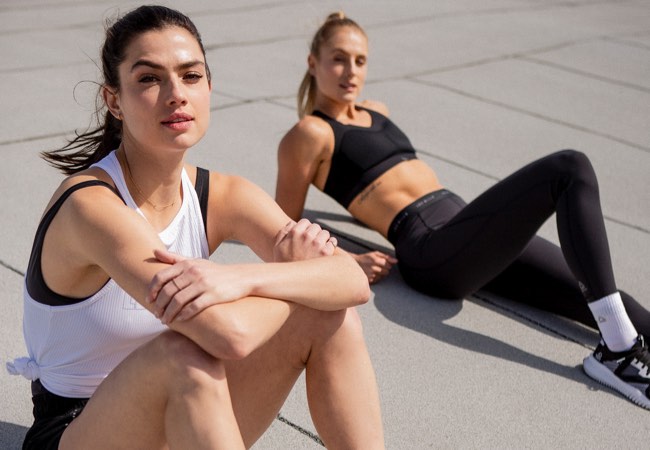 Building a team
This considered approach to member experience is central to the long-term growth strategy of 20 "20, says Melanie. "Just one trial session isn't really enough for most people to fully gauge whether our club is the right fit for them, or to try out everything that we have to offer. That's why we give our prospects three trial sessions to check out the facility and only after the last session do they need to decide whether they want to remain part of the community. It's a refreshing approach for our members, meaning they don't feel pressured and can explore for themselves, as well as having the chance to meet some members and build new connections during their trial period, which obviously makes them more inclined to stay."
At the heart of forging member connections and removing the barriers between professional sportspeople and amateur fitness enthusiasts is the extensive group fitness offering at 20 "20.
"We've deliberately positioned our offering to appeal both to amateur and competitive athletes," explains Tobias. "We give everyone the opportunity to train like a professional and enable the professionals to enjoy a pleasant training atmosphere and to exchange ideas with people outside of their usual training discipline."
"Through my coaching work with (nearby Bundesliga soccer team) VfB Stuttgart and the Kirchheim Knights, I know it's incredibly important for players to stay fit when they're not playing a game. The endurance training in RPM is ideal for this, while the LES MILLS GRIT series is an excellent HIIT training supplement for preparing for the season and increasing athletic fitness. But BODYPUMP is also ideal for training the whole body and it's served us well as punishment training for the players when we really need to push them!"
From an Instructor's point of view, the fact that so many top sports stars train at the facility provides great motivation to continue to improve and raise their game.
"As a group fitness trainer, you get a huge dose of extra motivation when professional sportspeople take part in your class, and of course your participants love it as well," adds Melanie. "For them, there's almost nothing better than seeing a professional athlete struggling with the fast pace in BODYPUMP's single squats, while they themselves can maintain the pace. That is a real sense of achievement! "
In addition, the power couple behind 20 "20 have high expectations of their team and trainers. "The key is the personal touch," adds Melanie. "I expect our whole and, above all, our Instructors to be able to address their participants by name. This is key to keeping our classes full and giving the participants a sense of belonging."
For the year ahead, the studio has set its sights firmly inspiring more amateur athletes to embrace an active lifestyle and take on new challenges under the club motto: "Everyone can train like a professional."
LEADING YOUR CLUB BACK TO FULL FITNESS?
With the fitness landscape changing fast, we've gathered together products, resources and education that will help you thrive in reopening and beyond.
GET FIT FOR THE FUTURE