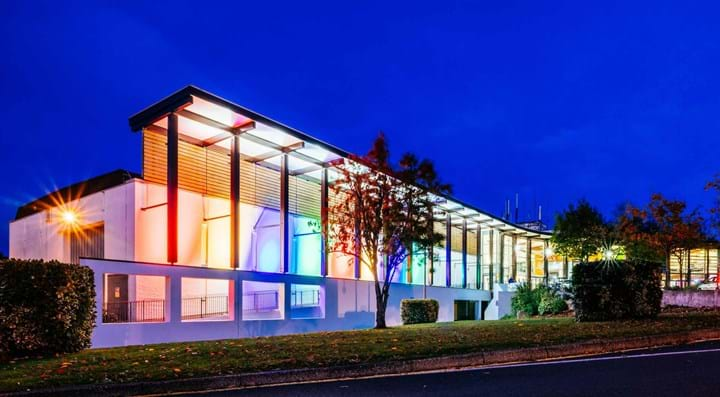 It ended almost as quickly as it started. Having been plunged into a strict and sudden lockdown at the start of January, Beau Sejour Leisure Centre in Guernsey spent 10 weeks shuttered before embarking on a rapid relaunch in March as restrictions lifted.
Within weeks of reopening, all aspects of the centre were back up and running – from swimming pool right through to group fitness studios – and the challenge facing General Manager Lucy Smart was how to bring the centre's members back as quickly and safely as possible?
"We'd learned lessons from when we came out of our first lockdown in 2020, so it wasn't entirely unchartered territory, but we were anxious to see whether our members would be willing to return after such a lengthy lockdown, and how they'd be feeling," explains Lucy.
"Being a small island (Guernsey forms part of the Channel Islands between Britain and France), there's a strong community spirit here and we've all worked hard to stay safe and protect our single hospital during the pandemic under the #GuernseyTogether banner.
"As a centre, we've tried to play our part throughout lockdown by staying connected to our members via social media, providing tips and encouragement to look after both their mental and physical health, and generally trying to ensure our members didn't feel alone. But we knew that placing strong emphasis on human connection and the social aspects of our centre would be key to a successful reopening."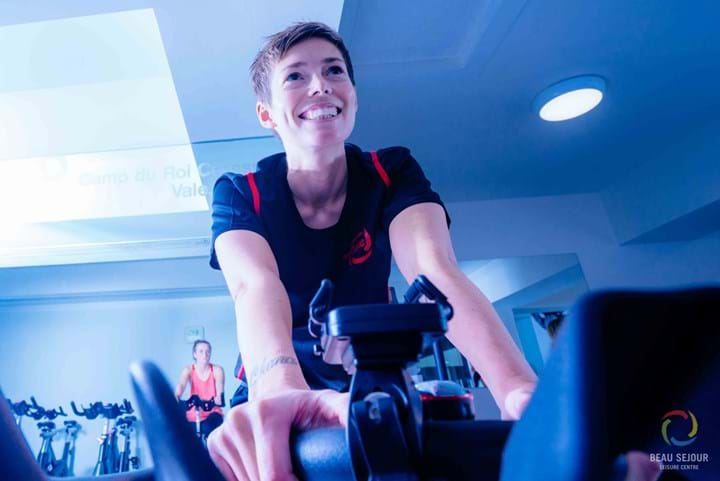 Power of connection
As it transpired, Beau Sejour's members couldn't wait to get back. Out of 3,000+ members (not including casual visitors) the centre lost just 85 during the 10-week lockdown, while the attendance numbers since reopening have exceeded all expectations. Despite two weeks of operating a reduced group fitness timetable, the centre recorded 3,126 class attendances in its first month since relaunching group fitness, and is on course to hit its pre-pandemic average of 3,500 class attendances by the end of month two. So what's been the secret to their stunning recovery?
"After months of isolation, people are crying out for human connection and it's hard to understate how important it's been to all of us to get back to what we love," says Lucy.
"So many members have spoken of the loneliness and mental challenges they've felt being stuck at home, so they're delighted to come back through the doors, see friendly faces in their class and then go to the café after to hang out and engage. The biggest surprise has been how quickly members have come back and how many there are – the centre is really busy!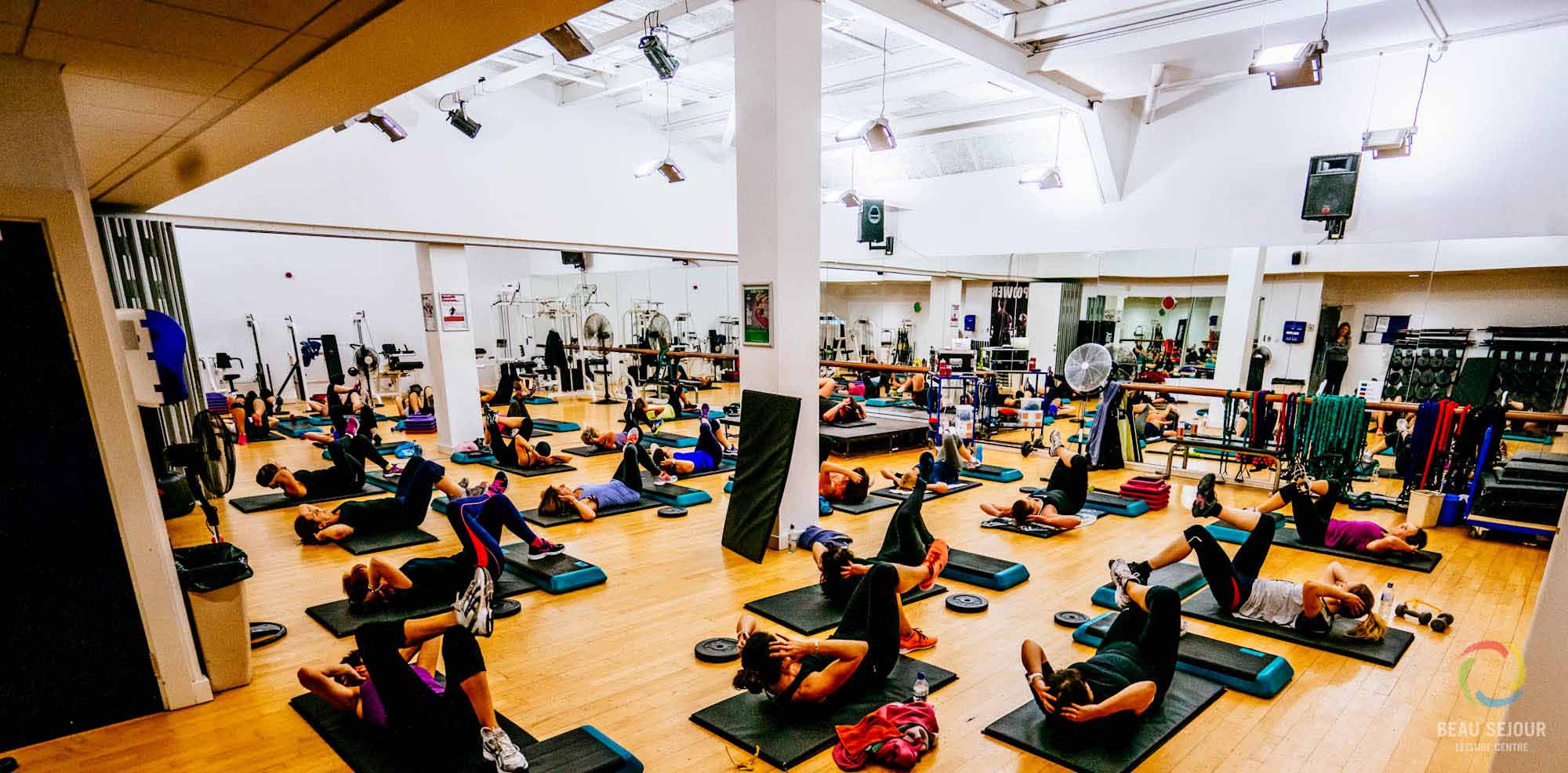 "Group fitness is the beating heart of our centre and it's been key to our recovery. Our members say the sense of connection they get in a class gives them hope, motivation, and sheer joy. Many lost their fitness levels during the lockdown, so having a quality Instructor motivating them has made a huge difference in helping them to recover."
Phased return
With such passionate members and a dedicated team, it would have been tempting for Beau Sejour to dive straight back into its usual timetable when relaunching group fitness. The centre runs 90 classes per week – including BODYPUMP™, BODYATTACK™, and BODYBALANCE™ – but scaled back the timetable to give the team time to get back up to speed.
Having learned from the last lockdown the importance of easing back gradually, the centre ran a reduced timetable for the first two weeks to ensure the team had adequate time to reiterate COVID safety measures to members, clean equipment in between classes and recover from their own exertions as they too found their way back to full fitness.
"You can't underestimate how important it is to take care of your team during times like these," adds Lucy. "Our team were redeployed to support the vaccination effort during lockdown and they've been through a lot, so taking the time to stay in touch with every team member, keeping them supported and safeguarding their mental health was so important. It meant we were able to come through it together and hit the ground running when it was time to reopen.
"The support we received from Les Mills and particularly Lucy Ferris during lockdown and reopening was also a huge help. Having someone to talk through each stage with and give us strategic advice was invaluable, while the reduced rates were a welcome relief when our finances were under strain."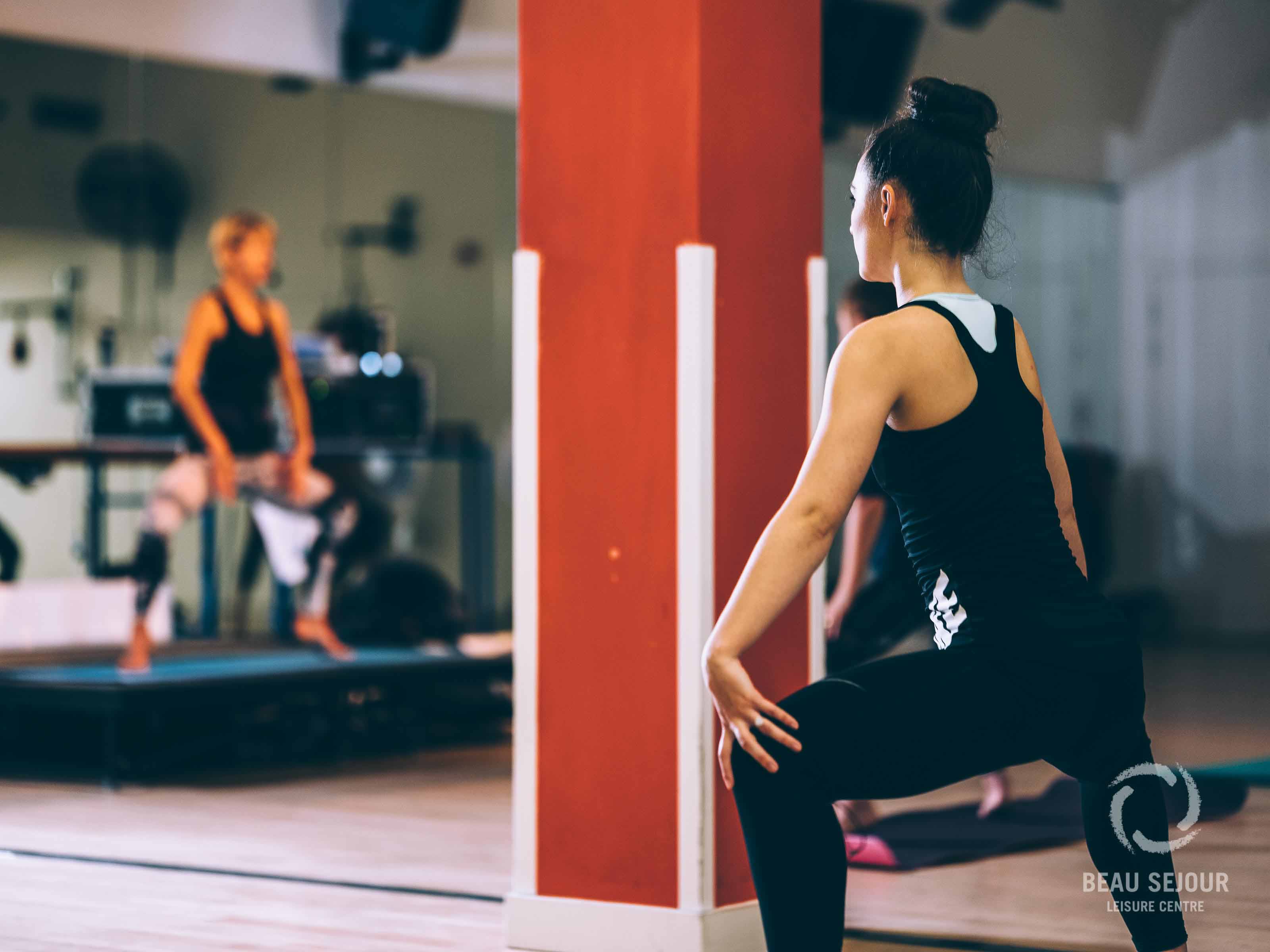 Building on a rapid recovery
Having made it through the early stages of reopening and brought back the large majority of their members, the focus now for the team at Beau Sejour Leisure Centre is to re-engage those members that have left the centre since the start of the pandemic.
"Our exit interviews have shown that members who leave us have taken up new sports or started doing home workouts instead," says Lucy. "So now we're working on our strategy to re-engage home fitness users and bring them back into the centre. We know the physical and social aspects of our live classes are what a lot of members love – and these are things that can't be replicated at home very easily – so we'll be doubling down our efforts to emphasise the human connection that people enjoy at our centre. We're social animals and after a long period of isolation, the need to bring people together for shared social experiences has never been stronger. That's what centres and community hubs like ours are for."
LEADING YOUR CLUB BACK TO FULL FITNESS?
With the fitness landscape changing fast, we've gathered together products, resources and education that will help you thrive in reopening and beyond.
GET FIT FOR THE FUTURE