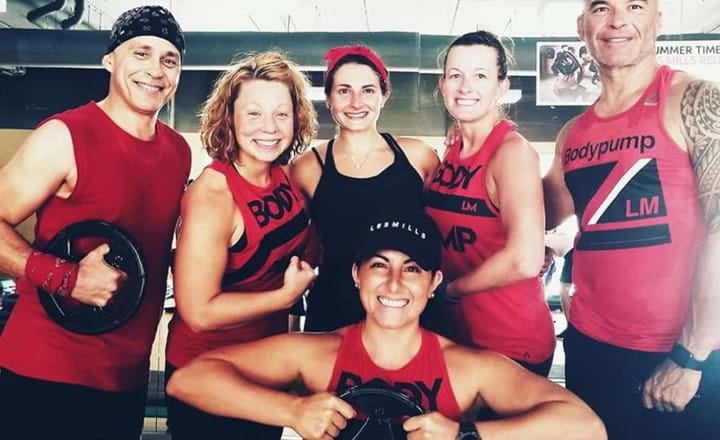 Being likened to a candy store isn't usually a compliment for a health club facility, but for the Greater Naples YMCA in Florida, it's a glowing endorsement of the facility's broad appeal.
"Our members say we're like a candy store because we offer something for everyone," explains the facility's Healthy Living Director, Diana Sideri. "Their ages range from 9-years-old right up to 99, so it's vital that we're able to maintain a broad appeal and strengthen all sections of the community through our physical activity offering."
With the facility's strong focus on community and engagement, group fitness plays a central role in the success of the Greater Naples YMCA. The facility runs 210 classes per week across its five studios, with group fitness accounting for a staggering 70-77% of total visits, depending on the time of year. With an emphasis on value and quality, the facility charges US$50-60 per month to its 10,000 members, who frequently insist they should be paying more.
"People say you just can't get good group fitness for this price anywhere – especially when you consider the boutiques are charging US$20-30 per class," adds Diana. "Every morning our club is jam-packed full of 'group exers' and we have to bring in sign-up sheets to manage the queues in some classes during high season – every year we're getting busier."
The facility has been on a steep upward growth curve since Sideri took the role of Fitness Director two years ago, with group fitness attendances leaping by 55% in 2018 alone. So how did they do it?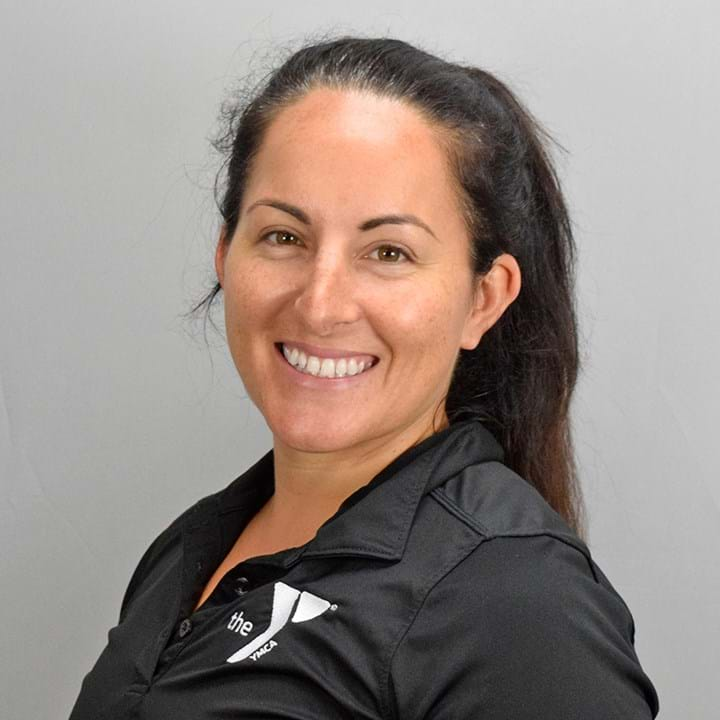 Growth through partnership
Inclusivity has always been a focal point for Greater Naples YMCA's group fitness timetable, but Sideri was keen to make quality a central tenet of her growth strategy.
"I started my fitness career at nearby Bonita Springs YMCA, and it was there where I first got into group fitness when I became certified in BODYPUMP™ 7 years ago," says Diana.
"I moved to the Naples Y – which is nearer to my home – when they first picked up Les Mills programs 4 years ago. Soon after, I became Fitness Director and I started hiring as many Les Mills-qualified Instructors as possible to help drive up our standards."
BODYPUMP was an instant hit among members and remains one of the most popular classes (with 15-20 sessions run each week), while the subsequent addition of RPM™, BODYATTACK™ and CXWORX™ also yielded decent results. With the group exercise offering building steady momentum, Diana and her team took a phased approach to program rollouts in 2018 to drive further growth.
For the Naples Y, January to April are particularly busy as the warm climes of South Florida attract a substantial horde of tourists and sun-seeking Americans aiming to avoid the winter months. As a result, the facility decided to kick off 2018 with a bang, adding the LES MILLS GRIT™ series to the timetable for the first time, as monthly GX attendances edged towards the 13,000 mark.
This was followed in May by the addition of BODYFLOW™ to bring fresh impetus after the end of the peak season, while BARRE™ (August) and LES MILLS SPRINT™ (December) were also introduced into the mix.
"We love bringing in new classes to keep our offering fresh and appealing to a broad range of audiences – it keeps the club vibrant all day, across the whole year," adds Diana.
"The quality and variety of our timetable is a great way to entice younger members to join, but we also have a huge senior population here who want to be pushed and love the HIIT classes.
"SPRINT has been huge since it launched, particularly among seniors. It's the same with GRIT; some of our members in their 70s are in there going hell for leather and it's almost like they're rolling back the years right before your eyes. The atmosphere is incredible."
The spice of variety
While new additions on the timetable are always welcomed by the sales and marketing team, the acid test for the group fitness department is whether a new program is going to raise the bar on the facility's strong existing offering.
The facility offers roughly a 50:50 split between licensed programs and freestyle classes, with the majority of the Instructors delivering both disciplines and revelling in the variety. It's a sentiment that is increasingly shared by members, many of whom have shed their initial preconceptions around pre-choreographed classes after giving them a try.
"Our diverse member base means we have to offer something for everyone, and this breadth of options means we can often help members discover new types of classes," Diana explains.
"BODYPUMP is among our most popular classes and the reason people love it is that they know what to expect and they love the music. It's consistently great quality and it's what people want.
"And then at the same time, there are people that don't want anything to do with it and will have big objections to pre-choreographed workouts.
"But it's safe to say we've been able to change a lot of people's minds in this regard. Every time I start a Les Mills class, I frame it up explain to the members the benefits and the science of the programs, and why they work so well because they're constantly being refreshed.
"We still love teaching our freestyle classes as well – it means we have a great blend for our team. Les Mills programs have definitely helped us to raise the bar in terms of quality though and they easily help us to pull in an extra 2,000 visits per month, which is huge from a retention perspective."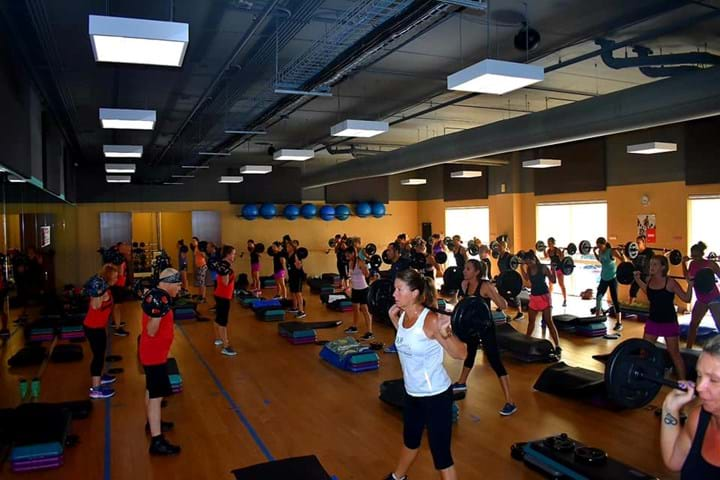 A flying start
One of the key pillars of success for Greater Naples YMCA's thriving group fitness offering is the team's relentless efforts to ensure new programs make a strong start.
Comprising more than 100 Instructors – the group fitness team are all prolific leaders of classes and will regularly drop by to support each other and build a buzz around new timetable slots.
"It starts from within. When we're excited about a new program, we're all hyping it to each other and members, plus making sure the launch event really takes off," Diana adds.
"We as Instructors will always support each other and go colleagues' classes. The studios all have glass windows, so the members see us having a blast and they get a buzz. Sometimes it can be hard to get programs off the ground, but we persevere and work hard as a team to make sure they become a success."
"If I was to give one piece of advice, it's that you have to create a sense of a team built around genuine passion. If the Group Fitness Manager doesn't truly believe or care about something then it permeates the staff and members will pick up on this."
A tight team
Finding and retaining top talent is a major challenge for all fitness operators, and the Greater Naples YMCA has worked hard to foster a strong sense of team.
One of the first things that Diana did on taking the group fitness reins was to start hosting as many Les Mills certification events on-site as possible. Not only did this help to establish a steady stream of talent coming through the doors, but also made it easier for existing Instructors to upskill and become certified in new programs, without the usual stresses of travel, cost and finding class cover.
Diana adds: "Hosting certifications here has definitely paid off for us – it was a no-brainer.
"The bottom line is that we keep our staff because everyone loves it here and they love being part of a genuine, caring team. As a result, more and more people want to work here and you build up a good reputation.
"The other important point – and as a group fitness professional, I cannot stress this enough – is that we pay our people properly.
"We pay them US$28.50 per class whether it's a 30-minute or a 60-minute class because we recognise the time they will have taken to prepare for it, learn the choreography and travel.
"We pay better than a lot of the facilities in our area and it's an investment we see a return on many times over in terms of the quality of our Instructors and their impact on our members."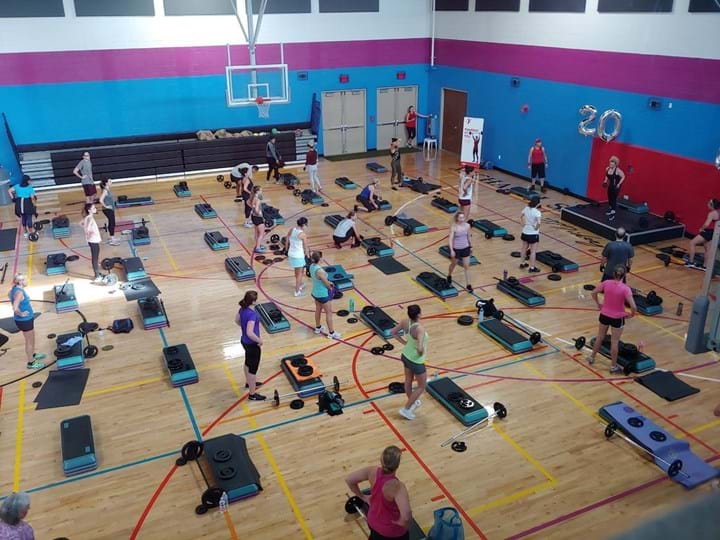 The next chapter
Despite a stellar 2018, the team at Greater Naples YMCA are certainly not resting on their laurels. Monthly group fitness attendances passed 13,000 for the first time in January 2019 (out of 17,000 total club visits) and the team plans to consolidate the success of their recently-added programs, while continuing to blood new classes that enhance the timetable.
"We're launching LES MILLS TONE™ in June this year and that's going to be huge for us. The various modifications you can make will help us to ensure it's really tailored to our members' needs and enjoyment while bringing a new edge to the timetable.
"We'll continue to work in partnership with Les Mills and our account manager Kristen Pitman to plot our strategic growth this year. She's always been there to offer insightful advice, while the additional support we receive by way of emails, assets and webinars are invaluable. There's no other company that comes close in terms of partnership – supplying the expertise and resources to set you up for success.
"Our reputation for group fitness continues to increase and it's helping to shape our success. People visit us from all over the US, but also a growing number of international tourists visit our club through the 'Find a Class' feature on LesMills.com. We're really starting to stand out and we're excited to build on this, to take our Candy Store to the next level!"
REQUEST A FREE CONSULTATION AND TIMETABLE ANALYSIS
Interested to find out more about how world-class group fitness programs can bring benefits to your club's bottom line?
Get in touch