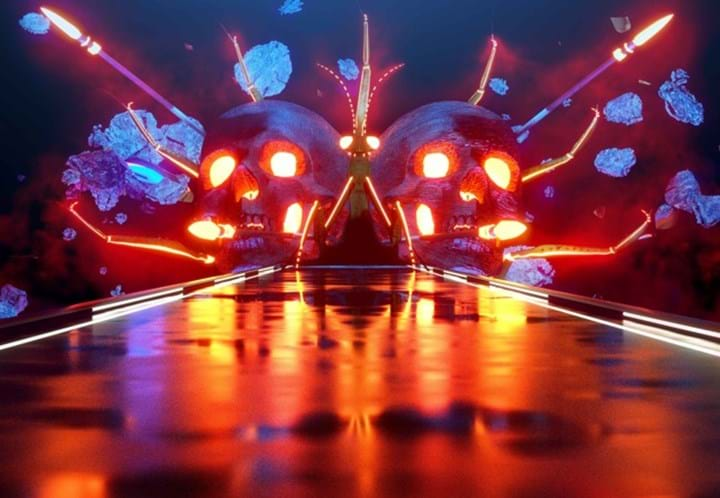 Frequently named in industry reports as the most popular group exercise class category, group cycling has enjoyed major growth in recent times, fuelled by advances in technology and a raft of new concepts.
It's also proved a hit with club operators thanks to its high yield per square foot and ability to attract a wide range of members as a low impact workout with a wide range of formats, so where is it headed next?
With the category tipped for further growth, we caught up with Paddy Murray – VP of International Sales & Marketing at indoor cycling specialists Stages Cycling – to find out which trends will be shaping the cycle studio and how clubs can stay ahead of them.
How do indoor cycling offerings and preferences vary across global markets?
It's hard to pigeon hole as the standards and offerings vary enormously, but in general, the key factor in the international markets are how mature the industry is in that particular country and how well educated the instructor base is. The Asian market, for example, is relatively new and getting good instructors is a challenge, but the investment levels are high and the standards rising very quickly. The more mature markets such as the US and in Europe are also raising the bar and moving towards higher quality experiences as indoor cycling is enjoying a big resurgence and outdoor cycling participation is also growing rapidly. Cycling, in general, is providing a great healthy hub for social interactions, low impact workouts and relatively low cost to participate in.
What trends are you particularly excited about at the moment?
The boutique cycle-only studios have really transformed the market in the US but this is being mirrored across the globe in major cities and is really raising the standards across the industry. The big shifts we see are the adoption of group display and the use of personal performance data and tracking, the shift towards virtual classes to increase utilization during downtimes and also to provide a gateway for live classes. There's also a big focus on enhancing the class environment with dynamic lighting, great video visuals, nightclub-quality sound systems and even the use of dedicated cycling shoes to enhance the experience.
We think the next big evolution in indoor cycling will be bringing the group experience to the cardio or gym floor, where the casual member can get whatever type of experience they want, suited to their schedule, with detailed performance feedback on their workouts. The world is shifting to performance tracking and the consumer market is flooded with wearables. Companies like Stages are now able to provide club members with performance tracking that used to be only available to the likes of Team Sky.
Tell us about your new collaboration with Les Mills.
We are really excited about working with Les Mills and becoming the official bike partner of RPM, THE TRIP and Sprint. The undoubted global leader in group exercise, no other company in the industry puts as much into research and develops solutions using its own clubs as testing grounds. The group exercise experience lives and dies based on the quality of its instructors. Les Mills not only develops great programs but also understands how to upskill the instructor base to deliver that experience to the member.
We think we'll be able to combine Stages Cycling bike knowledge and data capture expertise to enhance the Les Mills experience going forward. Together we're now going to bring this joint expertise together to deliver a new personalised virtual experience that can be accessed on the gym floor. Les Mills develop amazing content and we've developed a new bike and platform to deliver that experience to the gym goer. This is going to be a real game-changer for the industry and it's called the "Les Mills Virtual bike."
What makes the Virtual Bike so significant?
Most gyms have a dedicated section for their cardio equipment and traditional upright bikes haven't changed in 25 years apart from adding a TV. The riding position is terrible, the Q Factor makes you ride the bike like a horse and most people just use it to warm up or cool down on. The bike can be so much more dynamic than that and it's low impact nature and ease of use mean it's the perfect candidate for high use cardio.
We believe we have delivered a bike that will offer industry-leading performance feedback combined with the best motivational content delivered by Les Mills. Sprint, RPM and THE TRIP will all be available, bringing cinematic fitness to the gym floor for the very first time. The added benefit of the Virtual Bike is that it will act as a gateway to increasing group cycling participation and this will be great for member retention.
There seems to be a prevailing trend around the convergence of fitness and cinema, with darkened cycling studios playing host to ever more elaborate content displayed via high-quality AV systems, what's your take on this?
There's no doubt the indoor cycling experience is evolving and becoming much more dynamic, cinematic and a full-on assault on the audio-visual senses. The challenge for a lot of multi-function clubs with numerous group activities is the investment levels required to setup such an experience and balancing that with the level of instructors they have at their disposal.
Without investment in the instructor base, I think this can be a risky investment for operators. However, if they invest in the programming and education of the instructor community, while delivering an incredible experience then the results can be amazing. You can't get this type of experience at home and this is why people pay their memberships to be wowed. The Trip is a great example. The audio visual experience is incredible and when led by a good instructor it really is an amazing motivational show. What's great from Stages point of view is that the clubs can now access that experience on the Virtual Bike with minimal investment. It's a no-brainer for us.
How do you see this trend evolving over time?
Star Trek has provided us with so many visions of the future and I don't think you need to look much farther than the Holodeck virtual reality cube. As the display technology comes down in price I firmly believe the cycling rooms of the future will be staged in a virtual cube with all the walls, floor and roof becoming active displays. The possibilities are infinite. At Stages, we firmly believe that making the group class experience personalised to your own fitness level and goals is also going to become the new norm. Members will still get the thrill of the group show, but the workout required from them will be more personalised based on their abilities. Combining an amazing show and delivering the results the members want has got to be the goal.
Why is data so important for customer experience?
I want to be clear here. Data is only useful if it's reliable, consistently measured and accurate. If you don't have that then you shouldn't provide the data and it will just frustrate, annoy and create more problems for your customer experience. Estimated data is as useful as putting your finger in the air. If I'm paying for it, I'd like to think it works and is accurate. That said, most people join the gym for health and wellness reasons. There's a big social element of course, but in today's world people demand and expect feedback. Studies show that between 60-75% of millennials use personal fitness trackers. When you're working out, the data can be used in two ways… either as a motivator during a workout or as a result of your efforts after the workout. You can then track this over time to see if you need to work out more or if you are truly reaching your goals. As an industry we are delivering a fitness/wellness service and I firmly believe we should be leading the way in delivering a results-based offering. If you don't get the results you'll eventually stop coming. It's as simple as that.
And how can clubs make better use of data to drive attendances, retention and new members?
Understanding your customer and their needs is the key to any successful business. Data tracking of your customers, visits, workouts, performance and or lack of is vital in determining if you should make an intervention or not. Congratulate the ones who are succeeding and hitting goals, give support and extra care to the ones who aren't achieving and perhaps need some help. It is so much cheaper to retain a member than it is to recruit a new one. Understanding how to use the data that is available to clubs when a member is onsite is the best way to show your customer you care about them, their results and their wellbeing.
Want to learn more about the Les Mills Virtual bike and what it can bring to your health club?
DISCOVER THE BIKE